Meyer Takes 2nd, Louisville Teams Place 3rd at Lee Sternberg Invitational – Cross Country
The Louisville Leopards Cross Country Teams competed at the Lee Sternberg East Canton Invitational Wednesday Evening at East Canton High School. Both Louisville varsity squads took third place as a team.
Boys Team Results | Boys Individual Results | Girls Team Results | Girls Individual Results
---
Boys 78 (3rd Out of 6)
<<< Previous Salem Invitational | Boys Cross Country Schedule | Next Wooster Invitational >>>
The Leopards finished with 78 total places in placing third out of six competing large schools.
Junior Grant Brown paced Louisville with a time of 17:30.4 in taking sixth individually. Freshman Luke Boldon (18:47.8) also placed 13th for the Leopards.
Other scoring runners for Louisville included junior Zan Keister (19:10.8) who finished 18th with 17 points, junior Austin Beck (19:18.8) who placed 20th with 19 points, and freshman Gianni Faiello who took 25th with 23 points.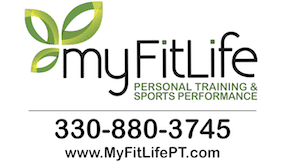 Ten different Leopard runners competed altogether. The others included freshman Mason Allison (28th), junior Tyrus Pinion (29th), freshman Evan Brown (33rd), freshman Brock Cole (39th), and senior Gabe Nunez (54th),
The Green Bulldogs made up 5 of the top 10 runners at the meet which propelled them to a first place finish as a team. Senior Spiro Papas (16:23.1) and senior Theo Paps (16:23.8) finished first and second individually to lead Green. The Minerva Lions also took second place as a team.
---
Girls 85 (3rd Out of 4)
<<< Previous Golden Eagle Invite | Girls Cross Country Schedule | Next Wooster Invitational >>>
The Lady Leopards finished with 85 total places to take third place as a team out of four competing large school teams.
Freshman Kylah Meyer placed second individually with a time of 20:43.1 to lead Louisville. Only Minerva senior Hera Hoffee, who clocked in at 19:39.9, finished ahead of Meyer.
Senior Marisa Brown (23:05.0) also placed 18th individually with 14 points and senior Chloe Cole (24:46.6) finished 27th with 18 points for the Leopards. Other Louisville runners included senior Sophia Mackall (26:34.8) who placed 46th with 25 points and sophomore Reese Joliat (26:26.3) who took 47th with 26 points against a field of 73 large school runners.
The Minerva Lions finished with five runners in the top eight to win the meet. The Green Bulldogs were second in the final team tally.
UP NEXT: The Leopards will next compete at the Wooster Invitational at Wooster High School on Saturday, September 10. Race Schedule:
9:00 – Boys DI Varsity Race
9:30 – Girls DI Varsity Race
10:05 – Boys DII/DIII Varsity Race
10:35 – Girls DII/DIII Varsity Race
11:10 – DI Boys Open Race
11:45 – DI Girls Open Race
12:20 – Middle School Boys Race
12:50 – Middle School Girls Race
COVER PHOTO BY THE LOUISVILLE HERALD
---
PLACE TEAM          POINTS  PLACES OF FINISHERS       AVG. TIME SPREAD
  1   Green         25    1   2   4   8   10  14  15  17:06.2  1:32.1
  2   Minerva       40    3   5   9   11  12  18  24  17:37.8  1:34.9
  3   Louisville    78    6   13  17  19  23  25  26  18:51.4  1:58.7
  4   Springfield   101   7   16  21  28  29  40      19:32.3  3:19.8
  5   Mas. Jackson  144   22  27  30  31  34  35  36  20:38.1  1:54.5
  6   Washington    160   20  32  33  37  38  39      21:20.7  4:00.0
---
Girls Large Division Team Results
PLACE TEAM           POINTS  PLACES OF FINISHERS       AVG. TIME SPREAD
  1   Minerva        24    1   4   5   6   8   10  11  21:08.8  2:32.8
  2   Green          44    3   7   9   12  13  15  16  22:08.3  2:06.5
  3   Louisville     85    2   14  18  25  26          24:21.2  5:53.3
  4   Mas. Jackson   99   17   19  20  21  22  23  24  25:21.5  1:16.1
---
Boys Large Division Individual Results
PLACE SCORE  FINISHER                 TIME       TEAM         
    1     1  Spiro Papas, 12          16:23.1    Green                
    2     2  Theo Papas, 12           16:23.8    Green                
    3     3  Grasyn Rettig, 10        16:42.9    Minerva              
    4     4  Eric Dando, 10           17:07.1    Green                
    5     5  Ryan Cassidy, 10         17:21.2    Minerva              
    6     6  Grant Brown, 11          17:30.4    Louisville           
    7     7  Peyton Carney, 11        17:37.5    Springfield          
    8     8  Edgar San Jose, 11       17:41.8    Green                
    9     9  Mason Steele, 11         17:52.0    Minerva              
   10    10  Michael Elsass, 10       17:55.2    Green                
   11    11  Rowen Hoffee, 9          17:55.2    Minerva              
   12    12  Owen Grubb, 11           18:17.7    Minerva              
   13    13  Luke Boldon, 9           18:47.8    Louisville           
   14    14  Connor McAvinew, 12      18:48.0    Green                
   15    15  Ben Pine, 12             18:55.5    Green                
   16        Tommy Robson, 11         18:56.7    Green                
   17    16  Xander Glass, 10         18:58.9    Springfield          
   18    17  Zan Keister, 11          19:10.8    Louisville           
   19    18  Brandon Davis, 12        19:13.1    Minerva              
   20    19  Austin Beck, 11          19:18.8    Louisville           
   21    20  Keanon Filler, 10        19:22.8    Washington           
   22    21  Logan Gaspar, 11         19:25.9    Springfield          
   23    22  Zachary Yoder, 12        19:25.9    Mas. Jackson         
   24        Gaven Kambrick, 10       19:28.7    Green                
   25    23  Gianni Faiello, 9        19:29.1    Louisville           
   26    24  Owen Yoder, 9            19:30.9    Minerva              
   27        Jon Hopple, 11           19:54.5    Minerva              
   28    25  Mason Allison, 9         20:04.0    Louisville           
   29    26  Tyrus Pinion, 11         20:12.7    Louisville           
   30    27  Eric Wasco, 10           20:18.8    Mas. Jackson         
   31    28  Sam Lininger, 10         20:41.6    Springfield          
   32        Connor Norris, 11        20:54.3    Minerva              
   33        Evan Brown, 9            20:54.7    Louisville           
   34    29  Jay Souza, 10            20:57.3    Springfield          
   35    30  Jacob German, 11         21:01.2    Mas. Jackson         
   36    31  Luke Thiel, 12           21:03.9    Mas. Jackson         
   37    32  Darius Edwards, 11       21:05.4    Washington           
   38    33  Logan Lightfoot, 11      21:06.4    Washington           
   39        Brock Cole, 9            21:07.9    Louisville           
   40        Skylar Lab, 9            21:14.5    Minerva              
   41        Graysen Kambrick, 11     21:15.3    Green                
   42        Xander Cox, 9            21:15.4    Minerva              
   43    34  Jameson Hull, 9          21:20.4    Mas. Jackson         
   44    35  Evan Sweeney, 9          21:25.4    Mas. Jackson         
   45    36  Henry Kelleher, 12       21:27.3    Mas. Jackson         
   46        Jason Hill, 10           21:38.7    Green                
   47        Dominic Boldizar, 11     21:41.4    Minerva              
   48    37  Joseph Abdullah, 12      21:45.8    Washington           
   49        John Grzeschik, 9        21:46.3    Mas. Jackson         
   50        Braxton Davis, 12        21:52.9    Minerva              
   51        Adam Schrader, 10        21:53.0    Mas. Jackson         
   52        Byron Stillwell, 12      21:53.5    Mas. Jackson         
   53        Beau Hayn, 10            21:58.6    Green                
   54        Gabe Nunez, 12           22:06.8    Louisville           
   55        Mason Hergenroder, 9     22:26.4    Minerva              
   56        Koehler Spidell, 9       22:34.0    Green                
   57        Brady Wyss, 9            22:36.1    Mas. Jackson         
   58        Carter Henson, 9         22:44.9    Mas. Jackson         
   59        Samuel Bethune, 9        22:48.9    Mas. Jackson         
   60        Gabe Welden, 9           22:52.6    Minerva              
   61    38  Devin Greene, 10         23:22.8    Washington           
   62        Kyle Somers, 9           23:22.9    Minerva              
   63        Max Evans, 12            23:26.2    Mas. Jackson         
   64        Jack Miller, 12          23:32.1    Mas. Jackson         
   65        Ian Biddle, 12           23:37.3    Mas. Jackson         
   66    39  Zane Benson, 10          23:39.5    Washington           
   67        Landon Chambers, 10      23:42.1    Mas. Jackson         
   68        Josef Grametbauer, 10    23:42.4    Mas. Jackson         
   69    40  Dominic Wasil, 9         23:45.7    Springfield          
   70        Christian Lutes, 12      23:54.6    Mas. Jackson         
   71        Shaymus Lee, 10          24:04.7    Green                
   72        Joseph Lynn, 9           24:16.5    Mas. Jackson         
   73        Aiden Perrin, 9          24:17.0    Minerva              
   74        Ethan Trochowski, 10     24:26.8    Green                
   75        Joshua Snyder, 9         24:28.8    Mas. Jackson         
   76        Ryan Fowler, 11          24:43.3    Mas. Jackson         
   77        Troy Gray, 12            24:44.6    Green                
   78        Micah Yoder, 9           24:48.2    Mas. Jackson         
   79        Ethan McCallin, 9        26:24.3    Mas. Jackson         
   80        Zachary Ayayo, 10        27:58.8    Mas. Jackson         
   81        Matthew Hollingsworth, 9 30:42.4    Green                
   82        Ezekiel Wengerd, 9       30:48.6    Minerva              

---
Girls Large Division Individual Results
PLACE SCORE  FINISHER                 TIME       TEAM         
    1     1  Hera Hoffee, 12          19:39.9    Minerva              
    2     2  Kylah Meyer, 9           20:43.1    Louisville           
    3     3  Sydney Lutz, 12          20:53.8    Green                
    4     4  Caitlyn Hopple, 12       21:10.6    Minerva              
    5     5  Kayla Crissman, 10       21:17.3    Minerva              
    6     6  Annabelle Crissman, 10   21:23.5    Minerva              
    7     7  Caroline Witmer, 10      21:58.7    Green                
    8     8  Emily Norris, 12         22:12.7    Minerva              
    9     9  Avery Price, 10          22:17.4    Green                
   10        Shaylin Rearick, 11      22:22.2    Washington           
   11    10  Hailey Dray, 11          22:22.9    Minerva              
   12        Grace Frient, 11         22:27.9    Springfield          
   13    11  Morgan Dalton, 12        22:29.7    Minerva              
   14        Samantha Crissman, 10    22:30.7    Minerva              
   15    12  Allison Cicerchi, 9      22:30.9    Green                
   16        Lexi Davis, 11           22:57.1    Springfield          
   17    13  Paige Miller, 12         23:00.3    Green                
   18    14  Marisa Brown, 12         23:05.0    Louisville           
   19        Gabby Lupshu, 9          23:17.4    Minerva              
   20    15  Caroline Hayn, 10        23:27.0    Green                
   21    16  Gracie Budziak, 12       23:29.9    Green                
   22        Alayna James, 9          23:38.6    Washington           
   23        Jillian Huff, 11         23:42.4    Green                
   24        River Gum, 9             24:15.1    Springfield          
   25        Sydney Hillyard, 11      24:17.9    Springfield          
   26    17  Lauren Bosler, 12        24:30.4    Mas. Jackson         
   27    18  Chloe Cole, 12           24:46.6    Louisville           
   28        Kali Angerstien, 12      24:53.4    Green                
   29        Lilah Sanor, 10          25:02.3    Minerva              
   30    19  Stephanie Bouserhal, 10  25:08.8    Mas. Jackson         
   31        Olivia Muzi, 9           25:09.7    Green                
   32        Alyssa Bobby, 9          25:17.9    Minerva              
   33        Riley Kirkbride, 9       25:33.5    Green                
   34    20  Natalie Everhart, 9      25:36.0    Mas. Jackson         
   35    21  Jade Owuor, 9            25:45.6    Mas. Jackson         
   36    22  Mikenzie Flinner, 9      25:46.4    Mas. Jackson         
   37        Hannah Foor, 9           25:57.2    Minerva              
   38    23  Rachel Reed, 9           26:02.4    Mas. Jackson         
   39        Aanna Kirkpatrick, 10    26:11.5    Minerva              
   40    24  Alayna Rohn, 11          26:13.4    Mas. Jackson         
   41        Victoria Campbell, 10    26:15.3    Mas. Jackson         
   42        Giselle Hafner, 9        26:21.4    Minerva              
   43        Gianna Faiella, 10       26:31.0    Mas. Jackson         
   44        Maddy Burt, 9            26:34.1    Green                
   45        Ella Fox, 11             26:34.7    Mas. Jackson         
   46    25  Sophia Mackall, 12       26:34.8    Louisville           
   47    26  Reese Joliat, 10         26:36.3    Louisville           
   48        Lillian Vliet, 9         26:38.0    Mas. Jackson         
   49        Ranique Simmons, 9       26:59.1    Minerva              
   50        Lauren Witmer, 11        27:14.3    Green                
   51        Sophia Lattarulo, 11     27:17.7    Mas. Jackson         
   52        Alexis Gibbins, 9        27:18.1    Mas. Jackson         
   53        Sofia Otto, 9            27:25.3    Mas. Jackson         
   54        Addy Conn, 10            27:27.7    Minerva              
   55        Kenna Adams, 10          27:34.0    Mas. Jackson         
   56        Stacia Hostetler, 10     27:39.6    Washington           
   57        Jocelyn Applegate, 9     27:49.6    Mas. Jackson         
   58        Hadley Bialek, 11        28:03.8    Green                
   59        Eve Balderson, 9         28:05.8    Mas. Jackson         
   60        Megan Henry, 12          28:09.9    Mas. Jackson         
   61        Sarah Walker, 10         28:17.8    Mas. Jackson         
   62        Reagan Oney, 9           28:21.5    Mas. Jackson         
   63        Sophia Saley, 11         28:46.8    Green                
   64        Madison Rajaratnam, 9    29:27.2    Mas. Jackson         
   65        Grace Costin, 12         31:32.9    Mas. Jackson         
   66        Kaegan Bohrer, 11        31:37.8    Mas. Jackson         
   67        Natalie Werner, 9        31:48.5    Green                
   68        Clarice Brandt, 9        31:48.9    Green                
   69        Lucy Wenning, 12         31:52.9    Mas. Jackson         
   70        Teagan Helsel, 9         31:56.6    Mas. Jackson         
   71        Serena Hamilton, 12      32:08.4    Mas. Jackson         
   72        Katherine Alayamini, 10  32:32.8    Mas. Jackson         
   73        Claire Wenning, 10       33:00.2    Mas. Jackson