Louisville Doubled Up By Norton 6-3 – Softball
Norton 6, Louisville 3
<<< Previous At Canfield | Softball Schedule | Next Vs. Jackson >>>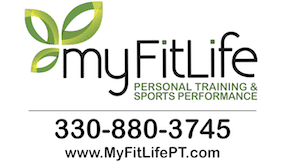 The Louisville Leopards Varsity Softball Team was doubled up by the Norton Panthers 6-3 Wednesday Evening at West Main Vet Clinic Field. With the loss, Louisville drops to 2-3 on the season.
---
Brendle & Collins Homer for Louisville
Senior catcher Brooke Brendle went 2-for-3 with a 2-run homer to lead the Lady Leopards. Brendle's blast to left field put Louisville ahead 2-0 in the bottom of the first inning.
Later in the third inning, senior first baseman Jenna Collins also hit a 2-out solo home run to center field that put the Leopards ahead 3-1.
BIG HIT over the fence!
Yes, it is safe to park near the fence, but the 2nd row might be a different story. 🥎
Awesome hit! 💙 pic.twitter.com/NRT6Tdy6W7

— Terrie Horn (@LepsAD) April 6, 2022
---
Norton Hangs 5-Spot in the Fourth
Junior shortstop Bailey Acord homered to center field on the first pitch of the fourth inning to cut the Panthers deficit to 3-2. Senior third baseman Avery Morr followed with a double to left and junior first baseman Tiffany DeStefano smashed a 2-run homer to center field two batters later. Just like that, Norton had a 4-3 lead.
The Panthers added to their advantage later in the inning. Sophomore center fielder Ann Pazdernik cracked a 2-out, 2-run single to center scoring sophomore designated hitter Brianna Reisinger from third and junior left fielder Fallon Donley from second to put Norton ahead 6-3.
---
Bird Strikes Out 9 in Winning Effort
Senior pitcher Chloe Bird threw a complete game, allowed 3 runs on 5 hits, and struck out 9 in earning the victory for the Lady Panthers. She fanned eight different Louisville batters in the game overall.
Bird also finished 2-for-4 at the plate. Both Acord and DeStefano registered multi-hit games for Norton as well.
This was the first ever meeting between the Leopards and Panthers in varsity softball. Norton is the 69th different opponent the Louisville softball program has faced since its inception in 1985.
Cover Photo By The Louisville Herald
---
Donate to Leopard Nation
---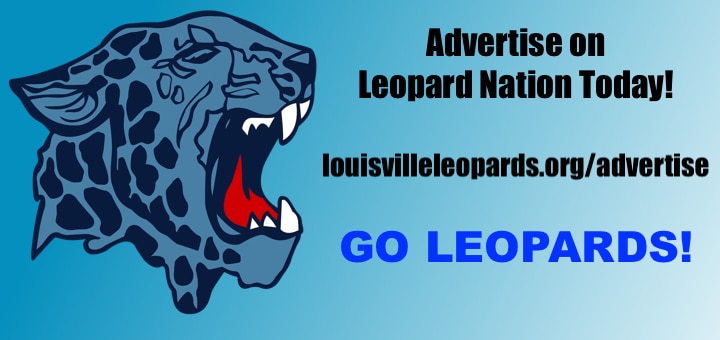 Don't forget to Subscribe to Our Posts for Free
---
VARSITY SOFTBALL BOX SCORE
PANTHERS 6, LEOPARDS 3
Team 123-456-7–R-H-E
Norton 010-500-0–6-10-0
Louisville 201-000-0–3-5-1
NORTON PANTHERS SOFTBALL VARSITY BATTING STATS
| Lineup | AB | R | H | RBI | BB | SO |
| --- | --- | --- | --- | --- | --- | --- |
| Fallon Donley | 4 | 1 | 1 | 0 | 0 | 0 |
| Ann Pazdernik | 4 | 0 | 1 | 2 | 0 | 0 |
| Ashley Schreiber | 3 | 0 | 0 | 0 | 0 | 0 |
| Bailey Acord | 4 | 2 | 2 | 1 | 0 | 0 |
| Avery Morr | 4 | 1 | 1 | 1 | 0 | 0 |
| Ava Dreher | 3 | 0 | 1 | 0 | 1 | 0 |
| Tiffany DeStefano | 3 | 1 | 2 | 2 | 1 | 1 |
| Chloe Bird | 4 | 0 | 2 | 0 | 0 | 0 |
| Brianna Reisinger | 3 | 1 | 0 | 0 | 0 | 0 |
| Totals | 32 | 6 | 10 | 6 | 2 | 1 |
NORTON PANTHERS SOFTBALL VARSITY PITCHING STATS
| Pitching | IP | #P | S% | H | R | ER | SO | BB | HR |
| --- | --- | --- | --- | --- | --- | --- | --- | --- | --- |
| Chloe Bird | 7.0 | 99 | .667 | 5 | 3 | 3 | 9 | 1 | 2 |
| Totals | 7.0 | 99 | .667 | 5 | 3 | 3 | 9 | 1 | 2 |
LOUISVILLE LEOPARDS SOFTBALL VARSITY BATTING STATS
| Lineup | AB | R | H | RBI | BB | SO |
| --- | --- | --- | --- | --- | --- | --- |
| Matti Benson | 4 | 0 | 0 | 0 | 0 | 1 |
| Kenzi Denzer | 2 | 1 | 0 | 0 | 0 | 0 |
| Brooke Brendle | 3 | 1 | 2 | 2 | 0 | 1 |
| Jenna Collins | 3 | 1 | 1 | 1 | 0 | 1 |
| Kendra Thomas | 2 | 0 | 0 | 0 | 0 | 1 |
| -Katie Heath | 1 | 0 | 0 | 0 | 0 | 1 |
| Shelby Mayle | 3 | 0 | 1 | 0 | 0 | 2 |
| Brooke Haren | 3 | 0 | 1 | 0 | 0 | 0 |
| Caitlin Thouvenin | 2 | 0 | 0 | 0 | 0 | 1 |
| Matti Adams | 2 | 0 | 0 | 0 | 1 | 1 |
| Olivia Mongiardo | 0 | 0 | 0 | 0 | 0 | 0 |
| Totals | 25 | 3 | 5 | 3 | 1 | 9 |
LOUISVILLE LEOPARDS SOFTBALL VARSITY PITCHING STATS
| Pitching | IP | #P | S% | H | R | ER | SO | BB | HR |
| --- | --- | --- | --- | --- | --- | --- | --- | --- | --- |
| Kendra Thomas | 3.1 | 47 | .745 | 5 | 4 | 4 | 1 | 0 | 2 |
| Katie Heath | 3.2 | 53 | .642 | 5 | 2 | 2 | 0 | 2 | 0 |
| Totals | 7.0 | 100 | .690 | 10 | 6 | 6 | 1 | 2 | 2 |
Records: Louisville 2-3