Louisville Swept at Home By Coventry – Volleyball

Coventry 25-25-25, Louisville 17-21-18
<<< Previous At Perry | Volleyball Schedule | Next Vs. Claymont >>>
The Louisville Leopards Varsity Volleyball Team was swept by the visiting Coventry Comets 17-25, 21-25, 18-25 Wednesday Evening at Louisville High School. With the loss, Louisville drops to 8-9 on the year.
---
Davis Records Team High 25 Digs on Defense
Senior defensive specialist/libero Emma Davis led the Lady Leopards on defense by recording a team high 25 digs.
The Louisville offense was led by sophomore setter AJ Burick who finished with a team leading 27 assists. Sophomore middle hitter/opposite hitter Sloane Sypolt also finished with a team best 8 kills.
Senior outside hitter Kelsey Adelman led the Leopards at the service line recording 8 service points.
This is the first known meeting between the two schools in volleyball.
JV: Louisville 25-25, Coventry 10-18
UP NEXT: The Lady Leopards will next host the Claymont Mustangs on Tuesday, October 12 for Senior Night. JV is set to begin at 5:00 PM and Varsity will follow around 6:00 PM.
COVER PHOTO BY THE LOUISVILLE HERALD
---
8th Grade: Louisville 29-25, Marlington 27-12
Addy Campbell 5 Digs
Chloe Miller 5 Attacks, 2 Kills
Belle Burkhardt 16 Assists
Mabel Kiko 1 Block
Record: Louisville 11-9
---
7th Grade: Marlington 17-25-25, Louisville 25-20-12
Dakota Gross 12 Serves, 6 Aces, 4 Hits, 16 Assists, 3 Digs
Leah Claugus 9 Serves, 6 Aces, 4 Hits
Addison Johnston 21 Assists
Carolina Bell 6 Serves, 3 Aces, 3 Hits, 2 Digs
Aubrey Johnston 4 Hits, 2 Digs
Record: Louisville 14-6
---
8th Grade (10/4): Louisville 25-23-25, St. Michael 12-25-20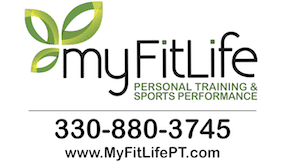 Taylor McCully 5 Aces
Belle Burkhardt 24 Assists, 5 aces
Addy Campbell 3 Kills
Chloe Miller 3 Kills
Rylee Sells 3 Kills
Mabel Kiko 1 Block Point
Mira Lewis 3 Digs
Record: Louisville 10-9
---
7th Grade (10/4): Louisville 25-25, St. Michael 18-20
Addison Johnston 14 Serves, 4 Aces, 11 Assists
Taylor Schneider 11 Serves, 5 Aces
Dakota Gross 4 Hits, 11 Assists
Madison Miller 4 Hits
Leah Claugus 3 Digs
Izzie Babcock 3 Digs
Record: Louisville 14-5
---
Donate to Leopard Nation
---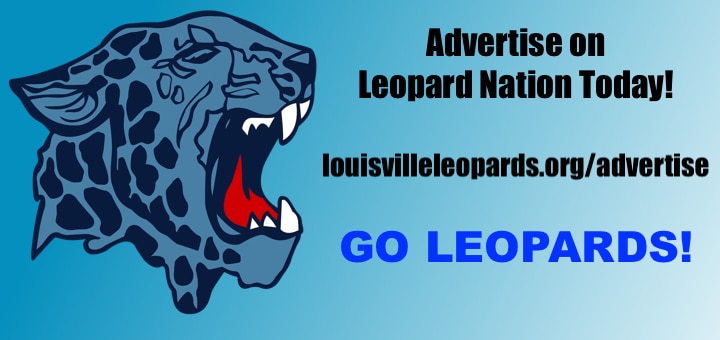 Don't forget to Subscribe to Our Posts for Free