Lady Leopards Take 31st at Boardman Spartan Invitational – Girls Cross Country
Louisville 799 (31st Out of 38)
<<< Previous Wooster Invitational | Girls Cross Country Schedule | Next Malone Invitational >>>
The Louisville Leopards Girls Cross Country Team competed at the Spartan Invitational Saturday Morning at Boardman High School. The Lady Leopards scored 799 total points to finish 31st out of 38 division I teams.
Team Results. |. Individual Results. | All Other Results
---
.
---
Barker Takes 29th to Lead Louisville
Senior Camryn Barker placed 29th with a team fastest time of 20:28.7 to lead Louisville. Senior Bailey Menegay placed 128th scoring 124 points while clocking the second best Leopard time at 22:29.1.
Other scoring runners for Louisville included senior Nadia Chaplik (24:28.1) who placed 232nd with 211 points, junior Sophia Mackall (24:29.7) who came in 238th with 215 points, and junior Chloe Cole (24:34.0) who took 247th with 220 points.
Eight Lady Leopard runners competed in the DI race at the Spartan Invitational. The others included senior Diana Pukys (249th), sophomore Taylor Dimmerling (254th), and freshman Reese Joliat (283rd) against a field of 328 Division I runners.
<<< Previous 2020 | Boardman Spartan Invitational
---
North Allegheny Claims Team Title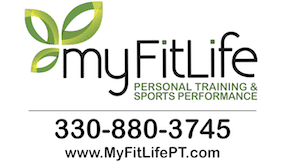 The North Allegheny Tigers out of Pennsylvania claimed the Boardman Spartan Invitational Division I Team Title after finishing with 3 runners in the top 8 and scoring a meet low 72 points. The Morgantown Mohigans finished just 3 points behind the Tigers to claim DI Team Runner-Up. The Mohigans were led by individual champion junior Irene Riggs (18:33.4).
The Shaker Heights Raiders came in a close third with 85 points to lead all Ohio teams. Senior Mia Compton-Engle (18:42.6) placed second individually to lead the Raiders and was the top runner from Ohio. The Brunswick Blue Devils finished fourth as a team with 208 points and the Stow-Munroe Falls Bulldogs claimed fifth with 213 points.
UP NEXT: The Lady Leopards will next compete at the Malone Invitational on Saturday, September 25. The Girls Varsity race is slated for 9:00 AM from Malone University.
COVER PHOTO BY: Lori Cole
PLACE TEAM                POINTS  PLACES OF FINISHERS              AVG. TIME SPREAD

  1 North Allegheny          72    3    6    8   21   34   37   42  19:45.2  1:31.7
  2 Morgantown               75    1   10   11   25   28   32   51  19:50.6  1:54.9
  3 Shaker Hts.              85    2   15   16   17   35   39   41  19:59.1  1:54.5
  4 Brunswick               208   26   31   47   48   56   91  101  20:52.2  0:47.6
  5 Stow-Munroe Falls       213    7   27   38   62   79   89  102  20:42.2  2:09.4
  6 Rocky River             244    9   12   68   72   83   86  154  20:53.2  1:59.4
  7 Pine-Richland           273    4   43   59   77   90  138  204  20:59.3  2:41.3
  8 Kenston                 293   30   54   61   66   82  135  148  21:14.6  1:08.5
  9 Cle St Joseph Acad      336   36   50   81   84   85   94   96  21:22.9  1:08.4
 10 Bay                     361   55   57   67   76  106  129  136  21:31.1  0:53.5
 11 Avon                    374   20   53   60  120  121  140       21:32.7  2:08.2
 12 Uniont. Lake            388   14   73   87   98  116  169  175  21:31.0  2:08.9
 13 Solon                   405   24   63   74  105  139  172  174  21:38.2  2:20.6
 14 Brecksville Broad Hts   433   18   71  104  117  123  125  195  21:42.3  2:15.1
 15 Mt. Lebanon             454    5   58   70  137  184  200  203  21:41.2  4:30.4
 16 Chardon                 509   65   75  112  126  131  161  163  22:04.5  1:14.2
 17 Wadsworth               530   13   93  111  153  160  181  192  22:06.6  3:09.5
 18 Twinsburg               569   46   99  128  146  150  168  185  22:19.1  1:58.1
 19 Aurora                  574   44   64  122  156  188  193  214  22:22.9  2:48.5
 20 Lakewood                580   80   88  115  142  155  157  212  22:20.6  1:31.5
 21 Austintown-Fitch        611   33   52  130  177  219  231  258  22:29.6  3:57.4
 22 Canfield                631   49  109  141  149  183  242  245  22:33.0  2:35.8
 23 Taylor Allderdice       651   40  103  118  165  225  228  232  22:40.1  3:46.7
 24 Med Highland            698   45  107  143  197  206  217  218  22:52.2  3:13.3
 25 No. Royalton            738   78  110  162  190  198  234  239  23:00.3  2:27.1
 26 Boardman                744   23   69  194  221  237  250       23:05.6  4:36.5
 27 Firestone               745   92  127  164  173  189  226  230  23:02.4  2:00.1
 28 GlenOak                 789   97  147  176  178  191  196  223  23:11.8  2:00.7
 29 Buckeye                 793   95  100  108  241  249  254  257  23:21.3  3:43.9
 30 Walsh Jesuit            798  134  152  166  167  179  235  244  23:15.2  0:54.1
 31 Louisville              799   29  124  211  215  220  222  227  23:18.0  4:05.3
 32 Hoover                  800  133  158  159  170  180  186  187  23:15.8  0:54.4
 33 Mass. Perry             832  119  144  145  208  216  248       23:25.6  2:06.9
 34 Paine Riverside         890  114  151  199  202  224  229       23:37.9  2:26.0
 35 Hoban                   924   19  205  209  236  255  256  260  24:00.7  5:52.8
 36 Copley                  945  113  132  207  246  247  251  252  23:58.0  3:09.0
 37 New Philadelphia        987   22  213  240  253  259  261  262  24:33.8  6:28.4
 38 Nordonia                997  171  182  201  210  233  238  243  24:08.4  1:23.3

Incomplete Teams: Alliance, Ellet, No. Ridgeville, Will. South, Valley Forge
---
Boardman Spartan Invitational Girls DI Individual Results
 PLACE SCORE         FINISHER          TIME     PACE        TEAM         

    1     1  Irene Riggs, 11.         18:33.4    5:59  Morgantown 
    2     2  Mia Compton-Engle, 12    18:42.6    6:02  Shaker Hts.          
    3     3  Wren Kucler, 9           19:02.4    6:09  North Allegheny      
    4     4  Meredith Price, 12       19:09.8    6:11  Pine-Richland        
    5     5  Logan St. John Kletter, 1019:13.2    6:12  Mt. Lebanon          
    6     6  Eva Kynaston, 10         19:15.5    6:13  North Allegheny      
    7     7  Jayla Atkinson, 10       19:27.3    6:17  Stow-Munroe Falls    
    8     8  Robin Kucler, 9          19:34.3    6:19  North Allegheny      
    9     9  Samantha Coleman, 12     19:41.7    6:21  Rocky River          
   10    10  Lea Hatcher, 12          19:53.0    6:25  Morgantown           
   11    11  Amelia Summers, 11       19:53.0    6:25  Morgantown           
   12    12  Brianna Chaves, 10       20:05.7    6:29  Rocky River          
   13    13  Clare Nicholas, 12       20:07.4    6:29  Wadsworth            
   14    14  Daniela Scheffler, 9     20:07.6    6:30  Uniont. Lake         
   15    15  Cami Blaszak, 10         20:10.8    6:31  Shaker Hts.          
   16    16  Darby Murlin, 10         20:12.0    6:31  Shaker Hts.          
   17    17  Anna Carpenter, 12       20:12.8    6:31  Shaker Hts.          
   18    18  Anna Mehendale, 12       20:14.0    6:32  Brecksville Broad Hts 
   19    19  Cassie Klein, 12         20:15.9    6:32  Hoban                
   20    20  Maddie Harrington, 10    20:18.6    6:33  Avon                 
   21    21  Maura Mlecko, 12         20:19.3    6:33  North Allegheny      
   22    22  Cambri Mushrush, 11      20:22.8    6:34  New Philadelphia     
   23    23  Gabby Vennetti, 9        20:24.7    6:35  Boardman             
   24    24  Jada Freeman, 12         20:25.1    6:35  Solon                
   25    25  Sophie Renner, 9         20:25.2    6:35  Morgantown           
   26    26  Teodora Iovi, 11         20:25.4    6:35  Brunswick            
   27    27  Kendra Cassiday, 12      20:26.2    6:36  Stow-Munroe Falls    
   28    28  Jennifer O'Palko, 10     20:28.3    6:36  Morgantown           
   29    29  Camryn Barker, 12        20:28.7    6:36  Louisville           
   30    30  Emerson Greene, 10       20:31.7    6:37  Kenston              
   31    31  Morgan Roth, 12          20:32.4    6:38  Brunswick            
   32    32  Maddie Gump, 10          20:32.9    6:38  Morgantown           
   33    33  Elizabeth Spalding, 9    20:33.6    6:38  Austintown-Fitch     
   34    34  Camille Swirsding, 9     20:34.1    6:38  North Allegheny      
   35    35  Elizabeth Murlin, 10     20:37.1    6:39  Shaker Hts.          
   36    36  Ali Blouch, 11           20:37.7    6:39  Cle St Joseph Acad   
   37    37  Rachel Hockenberry, 12   20:38.1    6:39  North Allegheny      
   38    38  Deena Ingrassia, 10      20:38.6    6:40  Stow-Munroe Falls    
   39    39  Grace Kaelber, 9         20:44.4    6:41  Shaker Hts.          
   40    40  Ruthie Haworth, 11       20:53.1    6:44  Taylor Allderdice    
   41    41  Caroline Harrison, 10    20:53.5    6:44  Shaker Hts.          
   42    42  Maia Getz, 10            20:57.6    6:46  North Allegheny      
   43    43  Angelina Hunkele, 10     21:00.4    6:47  Pine-Richland        
   44    44  Grace Barto, 11          21:01.9    6:47  Aurora               
   45    45  Kelsey Sheridan, 11      21:02.1    6:47  Med Highland         
   46    46  Sophie Besett, 12        21:03.2    6:47  Twinsburg            
   47    47  Emma Bradbury, 10        21:04.5    6:48  Brunswick            
   48    48  Lindsay Wolf, 11         21:05.5    6:48  Brunswick            
   49    49  Delaney Obrien, 11       21:05.9    6:48  Canfield             
   50    50  Erin Hvizdos, 10         21:06.4    6:48  Cle St Joseph Acad   
   51    51  Anna Lester, 10          21:06.9    6:49  Morgantown           
   52    52  Kristin Yeager, 12       21:08.8    6:49  Austintown-Fitch     
   53        Sydney Kuder, 9          21:09.8    6:50  North Allegheny      
   54    53  Liz White, 12            21:10.5    6:50  Avon                 
   55    54  Cece Paglia, 11          21:11.1    6:50  Kenston              
   56    55  Abbie Dent, 11           21:12.6    6:50  Bay                  
   57    56  Abby Bardwell, 12        21:13.0    6:51  Brunswick            
   58        Erin McGoey, 10          21:14.2    6:51  North Allegheny      
   59    57  Maeve Ransom, 11         21:14.7    6:51  Bay                  
   60    58  Grace Goslin, 10         21:16.5    6:52  Mt. Lebanon          
   61    59  Audrey DeKunder, 12      21:20.0    6:53  Pine-Richland        
   62        Grace Fraser, 12         21:21.0    6:53  Shaker Hts.          
   63    60  Carolina Reed, 9         21:21.1    6:53  Avon                 
   64    61  Mackenzie Villers, 9     21:22.0    6:54  Kenston              
   65    62  Hannah Hartenberg, 12    21:22.1    6:54  Stow-Munroe Falls    
   66    63  Jessie Kwiatkowski, 12   21:23.7    6:54  Solon                
   67    64  Kayla Kane, 11           21:24.8    6:54  Aurora               
   68    65  Cate Dawson, 10          21:26.7    6:55  Chardon              
   69    66  Paige Masson, 11         21:27.7    6:55  Kenston              
   70    67  Lexie Bechtel, 12        21:28.0    6:55  Bay                  
   71    68  Katie Stirm, 9           21:28.2    6:56  Rocky River          
   72    69  Morgan Russo, 10         21:28.3    6:56  Boardman             
   73    70  Emma McGreevy, 11        21:28.9    6:56  Mt. Lebanon          
   74    71  Mari Pizem, 10           21:29.2    6:56  Brecksville Broad Hts 
   75    72  Carolyn Wanosik, 10      21:29.3    6:56  Rocky River          
   76    73  Sierra Delahanty, 12     21:30.4    6:56  Uniont. Lake         
   77    74  Sarah Baker, 11          21:31.3    6:57  Solon                
   78    75  Katie Snyder, 12         21:32.8    6:57  Chardon              
   79    76  Molly Rodgers, 11        21:34.1    6:57  Bay                  
   80    77  Elizabeth Hunkele, 12    21:35.2    6:58  Pine-Richland        
   81    78  Angie Grunert, 12        21:36.0    6:58  No. Royalton         
   82    79  Andrea Perrotta, 12      21:36.6    6:58  Stow-Munroe Falls    
   83    80  Teeghan McGann, 12       21:37.3    6:58  Lakewood             
   84        Madelyn Palcic, 10       21:38.3    6:59  No. Ridgeville       
   85    81  Anna Duesenberg, 12      21:39.8    6:59  Cle St Joseph Acad   
   86    82  Katy Klotz, 12           21:40.2    6:59  Kenston              
   87    83  Allie Dewey, 9           21:41.0    7:00  Rocky River          
   88    84  Grace Rowell, 10         21:44.3    7:01  Cle St Joseph Acad   
   89    85  Emma Hvizdos, 12         21:46.1    7:01  Cle St Joseph Acad   
   90    86  Grace Lavelle, 9         21:46.3    7:01  Rocky River          
   91    87  Riley Holland, 9         21:46.4    7:01  Uniont. Lake         
   92    88  Josie Kavc, 9            21:50.3    7:03  Lakewood             
   93    89  Samantha Fobean, 12      21:50.5    7:03  Stow-Munroe Falls    
   94    90  Breanna Franchak, 11     21:51.1    7:03  Pine-Richland        
   95    91  Amber Kemmann, 9         21:51.6    7:03  Brunswick            
   96    92  Freedom Stauffer, 12     21:51.6    7:03  Firestone            
   97    93  Rachel Murphy, 12        21:52.2    7:03  Wadsworth            
   98    94  Addy McGee, 9            21:53.1    7:04  Cle St Joseph Acad   
   99    95  Sandra Dolata, 11        21:53.3    7:04  Buckeye              
  100    96  Carlee Blankenship, 12   21:53.8    7:04  Cle St Joseph Acad   
  101    97  Nora Salem, 10           21:53.8    7:04  GlenOak              
  102    98  Lauren Warder, 12        21:53.9    7:04  Uniont. Lake         
  103    99  Cordelia Firem, 11       21:54.8    7:04  Twinsburg            
  104   100  Audrey Graham, 11        21:57.0    7:05  Buckeye              
  105   101  Samantha Roth, 12        21:59.5    7:06  Brunswick            
  106   102  Sydney Pitcovich, 11     21:59.5    7:06  Stow-Munroe Falls    
  107   103  Gabby Berger, 11         21:59.8    7:06  Taylor Allderdice    
  108   104  Carly Jones, 12          22:02.5    7:07  Brecksville Broad Hts 
  109   105  Ellie Radis, 12          22:05.0    7:07  Solon                
  110   106  Brooklyn Marriott, 9     22:06.0    7:08  Bay                  
  111   107  Kylie Clark, 10          22:07.4    7:08  Med Highland         
  112   108  Maddy Kost, 10           22:08.2    7:08  Buckeye              
  113   109  Angela Ferguson, 11      22:08.2    7:08  Canfield             
  114   110  Gabrielle Brihn, 12      22:08.5    7:09  No. Royalton         
  115   111  Eliana Wilson, 9         22:09.9    7:09  Wadsworth            
  116   112  Eve Downs, 10            22:10.0    7:09  Chardon              
  117   113  Victoria McKnight, 11    22:11.1    7:09  Copley               
  118   114  Megan Sullivan, 9        22:12.3    7:10  Paine Riverside      
  119   115  Sadie Gregg, 11          22:13.1    7:10  Lakewood             
  120   116  Lily Cross, 9            22:16.5    7:11  Uniont. Lake         
  121   117  Kendall Brown, 9         22:16.6    7:11  Brecksville Broad Hts 
  122   118  Eyoha Teshome, 10        22:23.2    7:13  Taylor Allderdice    
  123   119  Jenna Halco, 11          22:23.3    7:13  Mass. Perry          
  124   120  Anika Singh, 9           22:26.4    7:14  Avon                 
  125   121  Jane Rini, 11            22:26.7    7:14  Avon                 
  126   122  Sydney Langell, 9        22:27.0    7:15  Aurora               
  127   123  Ava Graviano, 10         22:29.1    7:15  Brecksville Broad Hts 
  128   124  Bailey Menegay, 12       22:29.1    7:15  Louisville           
  129   125  Kate Butler, 10          22:30.1    7:15  Brecksville Broad Hts 
  130   126  Morgan Fisher, 12        22:31.7    7:16  Chardon              
  131   127  Lauren Toth, 12          22:31.8    7:16  Firestone            
  132   128  Sarah Miller, 9          22:37.2    7:18  Twinsburg            
  133   129  Isabella Wyman, 10       22:37.4    7:18  Bay                  
  134   130  Gretchen George, 12      22:39.4    7:19  Austintown-Fitch     
  135   131  Cantrelle Williams, 12   22:40.9    7:19  Chardon              
  136   132  Hailey Himmelreich, 9    22:42.2    7:19  Copley               
  137   133  Leah Fisher, 10          22:42.2    7:19  Hoover               
  138   134  Anysia Reimund, 10       22:42.4    7:19  Walsh Jesuit         
  139   135  Jennifer Kapcio, 12      22:42.5    7:20  Kenston              
  140   136  Erin Belveal, 9          22:42.8    7:20  Bay                  
  141        Elise Horton, 12         22:43.1    7:20  Brunswick            
  142   137  Grace Kraemer, 11        22:43.5    7:20  Mt. Lebanon          
  143   138  Mary Claire Daniello, 9  22:44.0    7:20  Pine-Richland        
  144   139  Natalie Miller, 12       22:45.6    7:21  Solon                
  145   140  Grace Zhou, 9            22:46.3    7:21  Avon                 
  146        Kenzi Stapleton, 10      22:47.9    7:21  Morgantown           
  147   141  Linsey Plant, 10         22:48.0    7:21  Canfield             
  148   142  Helen Roche, 11          22:53.5    7:23  Lakewood             
  149   143  Leah Green, 9            22:53.5    7:23  Med Highland         
  150   144  Kylie Miller, 10         22:53.5    7:23  Mass. Perry          
  151   145  Bella Troyer, 11         22:57.3    7:24  Mass. Perry          
  152   146  Ava Turner, 12           22:58.6    7:25  Twinsburg            
  153   147  Jada Ames, 10            22:59.6    7:25  GlenOak              
  154   148  Sarah Roman, 11          23:00.7    7:25  Kenston              
  155   149  Lauren Runion, 10        23:01.2    7:26  Canfield             
  156   150  Lauren McClung, 10       23:01.3    7:26  Twinsburg            
  157   151  Gabby D'Amico, 10        23:04.3    7:27  Paine Riverside      
  158   152  Sara Caniglia, 12        23:04.4    7:27  Walsh Jesuit         
  159   153  Karlee Adams, 12         23:06.4    7:27  Wadsworth            
  160   154  Meghan Butte, 11         23:07.2    7:27  Rocky River          
  161   155  Anna Daso, 9             23:08.8    7:28  Lakewood             
  162        Julia Mafrici, 11        23:10.0    7:28  Rocky River          
  163   156  Elizabeth Evans, 12      23:10.0    7:28  Aurora               
  164   157  Mae Mohar, 9             23:10.5    7:29  Lakewood             
  165   158  Isabella Ohler, 9        23:13.2    7:29  Hoover               
  166        Sophia Battenhouse, 12   23:14.7    7:30  Stow-Munroe Falls    
  167   159  Ashlinne Horning, 10     23:15.3    7:30  Hoover               
  168   160  Rowan King, 9            23:16.8    7:31  Wadsworth            
  169   161  Rylie Johnston, 9        23:19.5    7:31  Chardon              
  170   162  Mallory Vish, 10         23:20.0    7:32  No. Royalton         
  171        Norah Hamil, 12          23:20.6    7:32  Bay                  
  172        Lily Baker, 11           23:21.0    7:32  Stow-Munroe Falls    
  173   163  Lydia Emerine, 10        23:22.4    7:32  Chardon              
  174   164  Ella Julien, 11          23:22.8    7:32  Firestone            
  175   165  Natalie Lund, 11         23:24.5    7:33  Taylor Allderdice    
  176   166  Lindsay Lisle, 9         23:25.5    7:33  Walsh Jesuit         
  177   167  Ashley Eggleston, 9      23:27.0    7:34  Walsh Jesuit         
  178   168  Jessica Abrams, 12       23:27.9    7:34  Twinsburg            
  179        Olivia Gottschling, 10   23:28.9    7:34  Brunswick            
  180   169  June Price, 9            23:29.3    7:35  Uniont. Lake         
  181        Anna Rouphail, 11        23:31.2    7:35  Rocky River          
  182   170  Anna Donaldson, 10       23:31.8    7:35  Hoover               
  183   171  Payton Pelkowski, 9      23:32.9    7:36  Nordonia             
  184   172  Angie Getz, 11           23:32.9    7:36  Solon                
  185   173  Soraya Ledley, 9         23:33.8    7:36  Firestone            
  186   174  Meghna Bettaiah, 12      23:34.2    7:36  Solon                
  187   175  Adison Wierzbicki, 9     23:34.6    7:36  Uniont. Lake         
  188   176  Caris Lantz, 11          23:34.7    7:36  GlenOak              
  189   177  Amber Higginbottham, 12  23:35.3    7:37  Austintown-Fitch     
  190   178  Emily May, 11            23:36.2    7:37  GlenOak              
  191   179  Katie Schmidt, 11        23:36.4    7:37  Walsh Jesuit         
  192   180  Ally Miller, 11          23:36.5    7:37  Hoover               
  193   181  Samantha Turner, 11      23:37.0    7:37  Wadsworth            
  194   182  Sarah Sedor, 9           23:39.1    7:38  Nordonia             
  195        Mackenzie Reinke, 12     23:39.1    7:38  Bay                  
  196   183  Rebecca Walsh, 11        23:41.7    7:39  Canfield             
  197   184  Kate Mooney, 10          23:43.5    7:39  Mt. Lebanon          
  198   185  Emma Sweeney, 10         23:44.4    7:39  Twinsburg            
  199   186  Lindsay Conrad, 10       23:44.9    7:40  Hoover               
  200   187  Allison Wims, 11         23:46.0    7:40  Hoover               
  201        Hadleigh Schmittel, 10   23:49.7    7:41  Kenston              
  202   188  Carolina Cardaman, 12    23:50.4    7:41  Aurora               
  203        Ruby Mitchell, 11        23:51.3    7:42  No. Ridgeville       
  204   189  Lezah Miller, 12         23:51.6    7:42  Firestone            
  205   190  Grace Mudry, 11          23:53.5    7:42  No. Royalton         
  206   191  Sophia Janssen, 12       23:54.4    7:43  GlenOak              
  207        Keira Leneghan, 10       23:55.1    7:43  Cle St Joseph Acad   
  208        Delaney Laudermilk, 9    23:57.4    7:44  Uniont. Lake         
  209        Emma Beauchamp, 11       23:57.7    7:44  Valley Forge         
  210   192  Amelia Swires, 11        23:58.0    7:44  Wadsworth            
  211   193  Eva Logan, 10            23:58.6    7:44  Aurora               
  212   194  Morgan Auck, 10          23:59.5    7:44  Boardman             
  213   195  Jasmijn Plusnin, 10      24:00.9    7:45  Brecksville Broad Hts 
  214   196  Jenna Delp, 11           24:01.4    7:45  GlenOak              
  215   197  Kaitlin Herman, 12       24:02.3    7:45  Med Highland         
  216   198  Haris Giannakidis, 9     24:03.1    7:45  No. Royalton         
  217   199  Kayleigh Meinke, 12      24:06.5    7:47  Paine Riverside      
  218   200  Ally Braunsdorf, 11      24:06.7    7:47  Mt. Lebanon          
  219   201  Suzy Kress, 12           24:07.3    7:47  Nordonia             
  220   202  McKenna Blore, 10        24:07.7    7:47  Paine Riverside      
  221   203  Lillie Hackworth, 10     24:08.8    7:47  Mt. Lebanon          
  222   204  Gabbi Lachimia, 11       24:12.6    7:49  Pine-Richland        
  223   205  Olivia Osmun, 11         24:12.9    7:49  Hoban                
  224        Jocelyn Van Skyhock, 12  24:14.2    7:49  Kenston              
  225   206  Jordan Miller, 9         24:15.4    7:49  Med Highland         
  226        Ciera Fankhauser, 12     24:15.9    7:50  Solon                
  227   207  Missy Deptowicz, 12      24:17.1    7:50  Copley               
  228   208  Macey Foss, 12           24:23.7    7:52  Mass. Perry          
  229   209  Olivia Fess, 11          24:26.2    7:53  Hoban                
  230   210  Leah Lammers, 11         24:26.6    7:53  Nordonia             
  231        Lauren Hobe, 11          24:27.3    7:53  Hoover               
  232   211  Nadia Chaplik, 12        24:28.1    7:54  Louisville           
  233   212  Grace Bratko, 10         24:28.3    7:54  Lakewood             
  234   213  Megan Richwine, 10       24:28.4    7:54  New Philadelphia     
  235        Bridget Butler, 10       24:28.5    7:54  Brecksville Broad Hts 
  236        Mallory Chunat, 12       24:28.6    7:54  Alliance             
  237   214  Melanie Keller, 12       24:29.3    7:54  Aurora               
  238   215  Sophia Mackall, 11       24:29.7    7:54  Louisville           
  239   216  Brooke Lieser, 11        24:30.2    7:54  Mass. Perry          
  240   217  Samantha Piar, 9         24:30.2    7:54  Med Highland         
  241   218  Megan Kelps, 10          24:30.3    7:54  Med Highland         
  242   219  Rachel Spalding, 9       24:30.9    7:54  Austintown-Fitch     
  243        Haley Bennage, 9         24:31.7    7:55  Twinsburg            
  244        Julia Kavc, 12           24:32.8    7:55  Lakewood             
  245        Anna Palombo, 10         24:33.0    7:55  Hoover               
  246        Kristen Griffiths, 11    24:33.0    7:55  Brecksville Broad Hts 
  247   220  Chloe Cole, 11           24:34.0    7:55  Louisville           
  248   221  Sadie Ohl, 9             24:34.0    7:55  Boardman             
  249   222  Diana Pukys, 12          24:37.1    7:56  Louisville           
  250   223  Sophia Ngetich, 9        24:37.2    7:57  GlenOak              
  251   224  Carmella DeMarco, 12     24:38.3    7:57  Paine Riverside      
  252   225  Audrey Olmsted, 11       24:39.8    7:57  Taylor Allderdice    
  253   226  Nadia Edgar, 10          24:42.2    7:58  Firestone            
  254   227  Taylor Dimmerling, 10    24:42.8    7:58  Louisville           
  255   228  Abigail Naveh, 9         24:43.6    7:59  Taylor Allderdice    
  256   229  Kate Meinke, 9           24:43.7    7:59  Paine Riverside      
  257        Helen Hickey, 11         24:46.6    8:00  Mt. Lebanon          
  258   230  Ayo Manns, 12            24:51.9    8:01  Firestone            
  259   231  Milla Riffle-Crogan, 11  24:52.8    8:02  Austintown-Fitch     
  260   232  Evangelina Passero, 9    24:54.9    8:02  Taylor Allderdice    
  261   233  Grace Bugarcic, 10       24:56.1    8:03  Nordonia             
  262   234  Vivian Castro, 9         24:57.5    8:03  No. Royalton         
  263   235  Megan DiMare, 12         24:58.3    8:03  Walsh Jesuit         
  264        Avery Hendl, 12          24:58.4    8:03  Aurora               
  265   236  Elizabeth Russo, 12      24:59.4    8:04  Hoban                
  266        Taylor Herberghs, 10     25:00.4    8:04  GlenOak              
  267        Meredith Knapp, 11       25:01.1    8:04  Med Highland         
  268   237  Mackenzie Riccitelli, 10 25:01.2    8:04  Boardman             
  269        Hampton Arnold, 11       25:03.3    8:05  Wadsworth            
  270   238  Emily Yorkievitz, 9      25:04.2    8:05  Nordonia             
  271   239  Claire Kramer, 11        25:04.6    8:05  No. Royalton         
  272   240  Isabel Pokladnik, 10     25:06.1    8:06  New Philadelphia     
  273        Brooke Fiegenschuh, 9    25:07.1    8:06  Alliance             
  274        Caty Harter, 9           25:08.3    8:07  Med Highland         
  275   241  Sara Rak, 11             25:10.5    8:07  Buckeye              
  276   242  Mia Gaffney, 9           25:11.3    8:07  Canfield             
  277   243  Mimi Hover, 9            25:15.7    8:09  Nordonia             
  278        Jules Jung, 9            25:16.3    8:09  Pine-Richland        
  279   244  Lauren Powers, 11        25:17.9    8:10  Walsh Jesuit         
  280   245  Ali Crist, 11            25:18.8    8:10  Canfield             
  281   246  Natalia Rodriguez, 12    25:19.5    8:10  Copley               
  282   247  Grace Allbaugh, 9        25:20.1    8:10  Copley               
  283        Reese Joliat, 9          25:22.7    8:11  Louisville           
  284   248  Emily Beck, 11           25:24.8    8:12  Mass. Perry          
  285        Gabi Boudreau, 10        25:26.6    8:12  Pine-Richland        
  286        Doris Taucher, 10        25:29.2    8:13  Chardon              
  287        Tamia Hall, 11           25:33.1    8:15  Valley Forge         
  288   249  Melina Ventouris, 10     25:37.2    8:16  Buckeye              
  289   250  Sarah Bero, 9            25:37.6    8:16  Boardman             
  290        Jill King, 11            25:42.1    8:17  Lakewood             
  291        McKenna Godley, 10       25:42.8    8:18  No. Royalton         
  292        Karley Gerst, 9          25:43.8    8:18  Canfield             
  293        Wyatt Murphy, 11         25:47.2    8:19  Taylor Allderdice    
  294        Grace Heed, 11           25:50.1    8:20  Walsh Jesuit         
  295        Danielle Orr, 11         25:52.1    8:21  Uniont. Lake         
  296   251  Thara Douglas, 12        25:57.1    8:22  Copley               
  297   252  Amelia Wagner, 11        25:57.6    8:22  Copley               
  298   253  Brianna Richardson, 9    26:00.4    8:23  New Philadelphia     
  299   254  Jenna DeSimone, 9        26:02.2    8:24  Buckeye              
  300        Olivia Maher, 10         26:06.0    8:25  Mt. Lebanon          
  301   255  Emma Doucet, 11          26:08.7    8:26  Hoban                
  302        Cecelia Henderson, 11    26:17.6    8:29  Chardon              
  303   256  Ava Hirsch, 11           26:17.8    8:29  Hoban                
  304        Allison Farley, 11       26:22.1    8:30  Canfield             
  305   257  Lindsay Fitzgerald, 10   26:29.7    8:33  Buckeye              
  306        Gabrielle Huryn, 11      26:46.8    8:38  Walsh Jesuit         
  307   258  Madison Snyder, 10       26:49.8    8:39  Austintown-Fitch     
  308   259  Maddie Beck, 9           26:51.1    8:40  New Philadelphia     
  309        Rylee Horning, 11        26:53.4    8:40  Alliance             
  310        Maria Smialek, 12        26:55.0    8:41  Will. South          
  311        Trinna Davis, 10         27:00.2    8:43  Wadsworth            
  312        Alyssa Risley, 12        27:05.5    8:44  Alliance             
  313   260  Isabella Listerman, 10   27:14.7    8:47  Hoban                
  314        Elizabeth Jadue, 11      27:18.3    8:48  Austintown-Fitch     
  315        Sophia Senediak, 12      27:23.4    8:50  Austintown-Fitch     
  316        I'Ona Woodall-Melton, 11 27:32.5    8:53  Copley               
  317        Shannon Bartter, 10      27:35.5    8:54  Buckeye              
  318        Ellie Meyer, 9           27:43.8    8:57  No. Royalton         
  319        Grace Dunlay, 12         27:55.9    9:01  Buckeye              
  320        Emma Armentrout, 10      28:03.7    9:03  Ellet                
  321        Ellie Wilson, 12         28:15.8    9:07  Firestone            
  322        Amanda Nehoda, 9         28:50.9    9:18  Valley Forge         
  323        Keira Bruner, 9          28:51.9    9:19  Valley Forge         
  324        Katherine Elliott, 12    28:53.5    9:19  Hoban                
  325   261  Samantha Courtney, 11    32:05.7   10:21  New Philadelphia     
  326   262  Nevaeh Presutti, 11      32:22.1   10:26  New Philadelphia     
  327        Eva Guzik, 9             33:32.0   10:49  Will. South          
  328        Torrie Jackson, 9        35:52.6   11:34  Will. South