Leopards Drop Saturday Games at Smoky Bear Classic – Baseball
The Louisville Leopards Varsity Baseball Team concluded their Tennessee Trip with a pair of losses Saturday at the Smoky Bear Classic held at Sevier County High School. Louisville lost to the Clarksville Academy (Tennessee) Cougars 9-1 in the morning. Later in the afternoon, the Leopards fell to the Pigeon Forge (Tennessee) Tigers 10-0 in five innings. LHS is now 1-3 on the season with the results.
Clarksville Game Recap | Clarksville Box Score | Pigeon Forge Game Recap | Pigeon Forge Box Score
---
Clarksville Academy 9, Louisville 1
<<< Previous Vs. Springville | Baseball Schedule | Next Vs. Pigeon Forge >>>
Senior shortstop JT Popick finished 3-for-3 at the top of the lineup and scored the Leopards only run on the first pitch of the game. Popick hit a line shot into right field to record a triple and then scored after an error by the Clarksville shortstop on the same play for an inside-the-park round tripper.
Louisville would finish with 6 hits for the game and would not be able to push another run across the rest of the way.
The Cougars broke the game open with a 7-run second inning and tacked on a run in both the fourth and fifth innings to take a commanding 9-1 advantage.
Junior center fielder Cooper Wallace went 3-for-3 with an RBI and a pair of runs scored to lead Clarksville. Junior first baseman DJ Merriweather also cracked a 2- run double in the second inning for the Cougars. Freshman pitcher/third baseman Evan Leonard, junior right fielder Jan Wyatt, and junior third baseman/shortstop Max Cassle also had RBI hits as well in the Clarksville second.
Leonard pitched 6 innings, allowed 1 run on 6 hits, and struck out 1 to earn the victory for the Cougars. Senior pitcher Paris Pridgen also struck out 2 in a scoreless inning of relief for Clarksville Academy.
Leopard sophomore starter Cole Miller worked 5 innings and struck out 5 in a losing effort.
---
Pigeon Forge 10, Louisville 0, 5 Innings
<<< Previous Vs. Clarksville | Baseball Schedule | Next Vs. Central Catholic >>>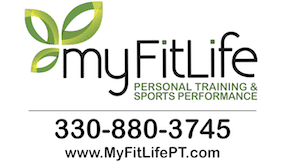 Pigeon Forge senior starting pitcher Dylan Loy threw a five inning complete game no-hitter and struck out 12 to lead the Tigers to a 10-0 victory. In the second inning, Loy issued a 2-out, 5-pitch walk to senior designated hitter Derek Lizer for the Leopards only base runner of the contest. After that free pass, Loy struck out 9 of the final 10 Louisville batters he faced including the final 8 to close the game.
Pigeon Forge was led on offense by senior center fielder Kevin Fernandez who batted 2-for-4 with 2 doubles, 3 RBIs, and a pair of runs scored. Senior left fielder Holt Hensley also batted 2-for-2 with a pair of RBI singles while also scoring 2 runs.
Senior second baseman Bryce Effler also recorded an RBI single, senior first baseman Riley Franklin drove in a pair of runs, and sophomore right fielder McCarter also had an RBI for the Tigers.
UP NEXT: The Louisville Baseball Team will next host the Canton Central Catholic Crusaders on Tuesday, April 5 at 5:00 PM.
---
Donate to Leopard Nation
---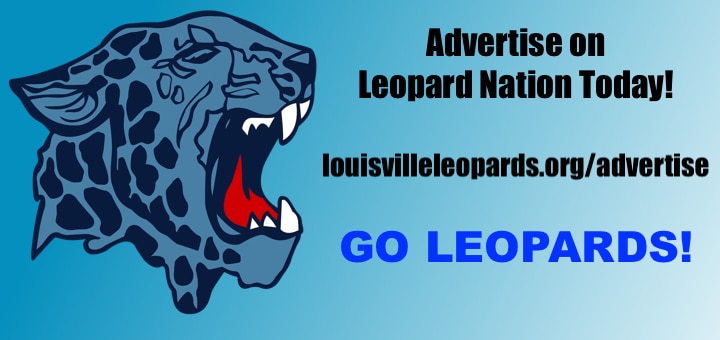 Don't forget to Subscribe to Our Posts for Free
---
Louisville Vs. Clarksville (TN) Baseball Box Score
COUGARS 9, LEOPARDS 1
Team 123-456-7–R-H-E
Louisville 100-000-0–1-6-1
Clarksville 070-110-X–9-9-1
Records: Louisville 1-2
---
Louisville Vs. Pigeon Forge (TN) Baseball Box Score
TIGERS 10, LEOPARDS 0, 5 INNINGS
Team 123-45–R-H-E
Pigeon Forge 144-01–10-10-0
Louisville 000-00–0-0-7
Records: Louisville 1-3