Leopards Edge Crusaders 2-1 in Home Opener – Baseball
Louisville 2, Canton Central Catholic 1
<<< Previous Vs. Pigeon Forge | Baseball Schedule | Next At Minerva >>>
The Louisville Leopards Varsity Baseball Team edged the visiting Canton Central Catholic Crusaders 2-1 Tuesday Evening at Andy Aljancic Field. With the victory, Louisville is now 2-2 on the season.
---
Warner Strikes Out 8 in Victory
Senior starting pitcher Anthony Warner pitched 5 innings, allowed 1 run on 3 hits, and struck out 8 to lead the Leopards. The victory is his first of the season.
The Crusaders put runners on second and third with one out in the top of the second inning. Warner was able to get catcher Nik Hilton to ground out to the mound on the next pitch and then struck out pitcher Gerry Johnson looking on four pitches for Central's third out of the inning.
Warner again faced a jam in the fifth inning after issuing a pair of 1 out walks. However, shortstop Ethan Lyke was picked off at first and then courtesy runner Logan Cottle was ruled out at home after an appeal to end the frame. Second baseman Michael Duncan singled on a line drive to left that appeared to score the go-ahead run via Cottle, but he missed the plate. After an appeal, Cottle was ruled out and the scored remained knotted at 1-1.
---
Popick Puts Leopards Ahead in the Fifth
Senior catcher Walker Kandel beat out a throw from third base to earn an infield hit to lead-off the Louisville fifth inning. Senior left fielder Connor Adelman followed and grounded into a fielder's choice to take Kandel's place at first. Multiple pickoff attempts followed, but that didn't phase Adelman who swiped second base a few pitches later to put himself into scoring position. Senior right fielder Zack Seaman's liner on the next pitch found the glove of left fielder Jimmy Kane for the second out of the inning.
Senior shortstop JT Popick stepped into the batter's box and quickly fell behind 0-2. Popick singled to left field on the next pitch which enabled Adelman to score the go-ahead run from second base to put the Leopards in front 2-1.
---
Root Works Two Scoreless to Earn Save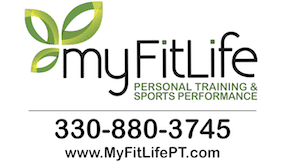 Sophomore pitcher Zach Root took the hill for Louisville in relief of Warner to start the sixth inning. Central put runners on second and third with two outs. Root got out of the jam when he got Hilton to fly out to Adelman in left to end the inning.
Root returned to the mound and worked a 1-2-3 seventh inning to secure his first save of the season. He pitched 2 scoreless innings, allowed just 1 hit, and struck out 2 in a closing effort.
---
Louisville Out-Hits Central 7-4
Junior designated hitter Karson Siegfried went 2-for-3 with a pair of doubles. Siegfried led off the bottom of the second inning with a double to left field. After a pair of groundouts, Siegfried came home via a 2-out single to left by Kandel that gave the Leopards a 1-0 advantage.
Kandel and Popick would also finish 2-for-3 at the plate as Louisville out-hit Central Catholic 7-4 for the game. Sophomore first baseman Cole Miller had Louisville's only other hit that came on a 2-out double in the bottom of the sixth.
Louisville scores first! ⚾️ pic.twitter.com/FgDgVr98sf

— Terrie Horn (@LepsAD) April 5, 2022
Duncan and first baseman Ryan Turner each went 2-for-3 to lead the Crusaders. Turner also drove in designated hitter Austin Morrison on a groundout to short in the fourth inning for Central's only run of the contest.
UP NEXT: The Louisville Baseball Team will next travel to take on the Minerva Lions on Wednesday, April 6 at 5:00 PM.
---
Donate to Leopard Nation
---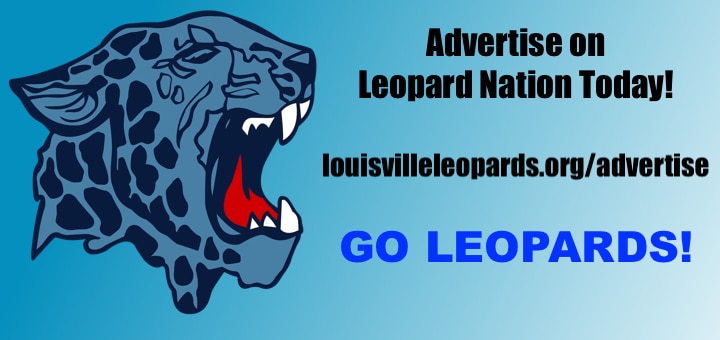 Don't forget to Subscribe to Our Posts for Free
---
Central Catholic at Louisville Varsity Baseball Box Score
LEOPARDS 2, CRUSADERS 1
Team 123-456-7–R-H-E
Central 000-100-0–1-4-1
Louisville 010-010-X–2-7-0
Records: Louisville 2-3
---
JV: Central Catholic 15, Louisville 5, 5 Innings
JV BASEBALL BOX SCORE
CRUSADERS 15, LEOPARDS 5, 5 INNINGS
Team 123-456-7–R-H-E
Louisville 010-22–5-1-5
Central 204-72–15-5-4
Records: Louisville