Leopards Double Up Panthers 4-2 – Baseball
Louisville 4, Perry 2
<<< Previous At Dover | Baseball Schedule | Next Vs. Northwest >>>
The Louisville Leopards Varsity Baseball Team doubled up the visiting Perry Panthers 4-2 Friday Evening at Andy Aljancic Field. With the victory, Louisville has now won four of their last five games and improves to 9-5 on the season.
Varsity Box Score | Freshman Box Score
---
Kandel and Miller RBI Hits Break Deadlock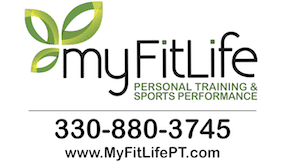 Neither team scored through the first three and a half innings as both starting pitchers were dominating. At one point fourteen straight batters were retired between the two teams early on. Panther pitcher Zach Essinger retired the side in the second and third innings en rout to sitting down his eighth straight Leopard batter to end the third inning.
The script changed when senior shortstop JT Popick was hit by a pitch to lead off the bottom of the fourth. Sophomore second baseman Andrew Corona followed with a bunt single and junior designated hitter Karson Siegfried singled to right field to load the bases.
Senior catcher Walker Kandel came to the plate next and hit a two-run singles to left field bringing home Popick and Corona to give Louisville the first lead of the contest at 2-0. Sophomore first baseman Cole Miller followed with a single to center field which scored Siegfried from third to put the Leopards ahead 3-0.
---
Perry Cuts Into Louisville Lead in 5th Inning
Perry answered Louisville's three-run fourth with a pair of runs in the top of the fifth. Center fielder Christian Ivanic singled to right field bringing home left fielder Colin Staten. Two batters later, third baseman Kam Gill hit a two-out, RBI double to left to bring Ivanic to the plate. That trimmed the Panther deficit to 3-2.
Gill, Ivanic, and Staten would all finish with two hits each to lead Perry.
---
Corona and Popick Come Up Clutch in 5th
Corona and Popick would also record two hits a piece to lead the Leopards who out-hit the Panthers 8-7.
Both players proved clutch with two outs in the bottom of the fifth. Popick hit an 0-2 pitch to center field for a triple. Then Corona worked a full count before also hitting an RBI single to center field that brought home Popick to put Louisville ahead 4-2.
---
Morley Earns Win, Miller Notches Save
The Leopard pitching did the rest. Junior starting pitcher Connor Morley worked six innings, gave up two runs on six hits, and struck out three. Morley improves 2-1 on the mound this year with the victory.
Miller also worked a scoreless seventh inning to close out the Louisville victory. Miller is the third different Leopard pitcher to record a save this season.
JV: Perry 19, Louisville 9
UP NEXT: The Louisville Baseball Team will next host the Northwest Indians on Saturday, April 22 at 2:00 PM from Andy Aljancic Field. JV will travel to take on the Green Bulldogs on Saturday at Noon. Freshman will host the Stow-Munroe Falls Bulldogs in a double header on Saturday starting at Noon.
Cover Photo By The Louisville Herald
---
Donate to Leopard Nation
---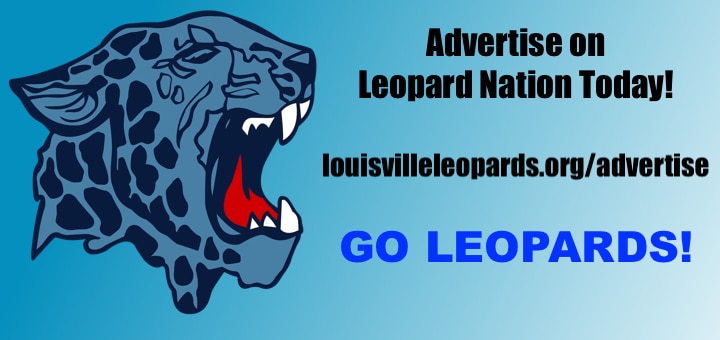 Don't forget to Subscribe to Our Posts for Free
---
Perry at Louisville Varsity Baseball Box Score
LEOPARDS 4, PANTHERS 2
Team 123-456-7–R-H-E
Perry 000-020-0–2-7-1
Louisville 000-310-X–4-8-2
Records: Louisville 9-5
---
Freshman: Louisville 13, Perry 2, 5 Innings
FRESHMAN BASEBALL BOX SCORE
LEOPARDS 13, PANTHERS 2, 5 INNINGS
Team 123-456-7–R-H-E
Louisville 000-85–13-14-3
Perry 101-0X-2-5-0
Records: Louisville 7-3