Leopards Use 9-Run 4th to Run-Rule Perry 12-2 – Baseball
Louisville 12, Perry 2, 5 Innings
<<< Previous Vs. Hoover | Baseball Schedule | Next At Massillon >>>
The Louisville Leopards earned a 12-2 run-rule, five inning victory against the Perry Panthers Saturday afternoon at Andy Aljancic Field. Louisville has now won 6 of their last 7 and improves to 7-3 on the season.
---
Leopards Rally with 9-Run 4th Inning
The Leopards trailed 2-1 midway through the fourth inning before putting a crooked number 9 up on the Andy Aljancic Field scoreboard in the bottom of the fourth. The first three Louisville batters got aboard in the frame to load the bases. Junior pitcher Cole Miller hit a 2-run single to right field that brought home senior center fielder Charlie Roberts and senior second baseman Connor Morley. Sophomore right fielder Cooper Rice followed with a 2-run triple to center that plated senior designated hitter Karson Siegfried and senior courtesy runner Caleb Harsh to put the Leopards ahead 5-2 with no one out.
Three consecutive 1-out singles to left field brought home three more Louisville runs. Senior left fielder Kyle Vesely singled home Rice, junior shortstop Andrew Corona singled in junior first baseman Cam Atwell, and Roberts' base hit scored Vesely to put the Leopards in the driver's seat at 8-2.
An error on a pick off attempt allowed Corona to score and put Roberts on second. Roberts then advanced to third on a passed ball and came home via Morley's sacrifice fly to left field to increase the Louisville lead to 10-2.
---
Roberts Hits Walk-Off in 5th
The Leopards carried that same lead into the bottom of the fifth inning. Senior third baseman Caleb House and Atwell each drew 1-out walks and Vesely got aboard on an infield single to load the bases. Harsh grounded into a fielder's choice and the Panthers were able to get the second out of the inning on a force out at the plate.
Roberts came to the plate next and hit a 1-1 pitch to center field. The 2-run walk-off single scored Atwell from third and the clinching run in Vesely from second for Louisville's first run-rule victory of the season.
---
Miller Strikes Out 4 in a Single Inning
Miller through a complete game pitching 5 innings, allowing just 1 earned run on 5 hits, issuing no walks, and striking out 6.
Four of his strikeouts came in the top of the third. Miller struck out Marshall Geckler and Nemo Toles to start the frame. He then struck out Drake Jacobsen swinging, but the third strike was dropped by the catcher allowing Jacobsen to advance to first. Miller then struck out Preston Breit swinging to end the inning and set a new team record for most strikeouts in an inning with 4.
---
Leopards Turn Two 6-4-3 Double Plays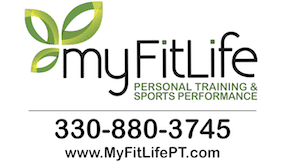 Miller struck out Luke Spitler to begin the fourth inning for his fifth consecutive K. Ben Mays broke up the streak with a single to right field. Mays would score an unearned go-ahead run for Perry after a pair of Leopard miscues in the field. Louisville got out of the jam when Christian Ivanic grounded into a 6-4-3 Corona to Morley to Atwell double play.
Miller would face the minimum in the fifth inning even after surrendering a lead-off single to Geckler. Miller got Toles to ground into another Corona to Morley to Atwell 6-4-3 double play to clear the bases. A pop out for the final out ended the frame.
---
Louisville and Perry Exchange Early Runs
The Leopards got on the scoreboard first in the opening inning. Corona doubled to lead-off the frame and then advanced to third after a dropped third strike forced a throw to first. Morley was next and walked on 5 pitches to put runners on the corners. Then Siegfried drove home Corona on a fielder's choice to the third baseman to put LHS ahead 1-0.
Perry answered back in the top of the second. With two outs, shortstop Tyler DeRoy was hit by a pitch. He then stole second and came home on a line drive single by second baseman Kaleb Corrin to knot the game at 1-1.
---
Leopards Out-Hit Panthers 9-5
The Leopards out-hit the Panthers 9-5 for the game. Corona, Roberts, and Vesely each batted 2-for-3 with a pair of runs scored to lead the Louisville offense.
Geckler went 2-for-3 at the dish to lead Perry.
Cover Photo By The Louisville Herald
---
Donate to Leopard Nation
---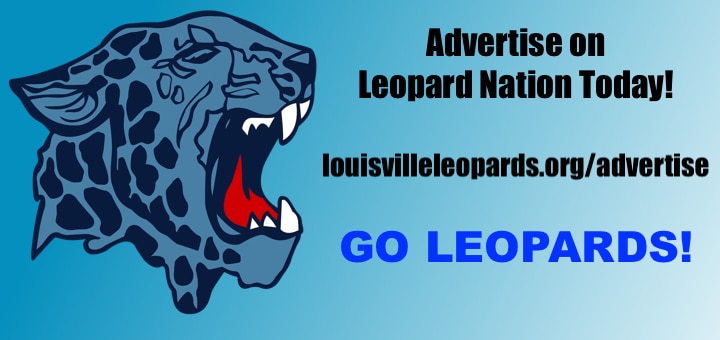 Don't forget to Subscribe to Our Posts for Free
---
Perry at Louisville Varsity Baseball Box Score
LEOPARDS 12, PANTHERS 2, 5 INNINGS
Team 123-45–R-H-E
Perry 010-10–2-5-1
Louisville 100-92–12-9-2
PERRY PANTHERS BATTING STATS
| | | | | | | |
| --- | --- | --- | --- | --- | --- | --- |
| LINEUP | AB | R | H | RBI | BB | SO |
| C lvanic (CF) | 3 | 0 | 0 | 0 | 0 | 0 |
| M Geckler (RF) | 3 | 0 | 2 | 0 | 0 | 1 |
| N Toles | 3 | 0 | 1 | 0 | 0 | 1 |
| D Jacobsen (LF) | 3 | 0 | 0 | 0 | 0 | 1 |
| —C Adkins (LF) | 0 | 0 | 0 | 0 | 0 | 0 |
| P Breit (3B) | 2 | 0 | 0 | 0 | 0 | 1 |
| L Spitler (C) | 2 | 0 | 0 | 0 | 0 | 1 |
| B Mays (1B) | 2 | 1 | 1 | 0 | 0 | 1 |
| T DeRoy (SS) | 1 | 1 | 0 | 0 | 0 | 0 |
| K Corrin (2B) | 2 | 0 | 1 | 2 | 0 | 0 |
| —G Lautenslager | 0 | 0 | 0 | 0 | 0 | 0 |
| TEAM | 21 | 2 | 5 | 2 | 0 | 6 |
PERRY PANTHERS PITCHING STATS
| | | | | | | |
| --- | --- | --- | --- | --- | --- | --- |
| PITCHING | IP | H | R | ER | BB | SO |
| P Wengard(L) | 3.1 | 5 | 8 | 8 | 2 | 2 |
| I Stuckey | 1.0 | 2 | 3 | 2 | 4 | 0 |
| R Allessauro | 0.1 | 2 | 1 | 1 | 0 | 0 |
| TEAM | 4.2 | 9 | 12 | 11 | 6 | 2 |
LOUISVILLE LEOPARDS BATTING STATS
| | | | | | | |
| --- | --- | --- | --- | --- | --- | --- |
| LINEUP | AB | R | H | RBI | BB | SO |
| A Corona (SS) | 3 | 2 | 2 | 1 | 0 | 0 |
| —C Harsh | 1 | 1 | 0 | 0 | 0 | 0 |
| C Roberts (CF) | 3 | 2 | 2 | 3 | 1 | 1 |
| C Morley (2B) | 1 | 1 | 1 | 1 | 1 | 0 |
| K Siegfried | 1 | 1 | 0 | 1 | 1 | 0 |
| C Miller (P) | 3 | 0 | 1 | 2 | 0 | 0 |
| C Rice (RF) | 2 | 1 | 1 | 2 | 1 | 0 |
| C House (3B) | 2 | 0 | 0 | 0 | 1 | 0 |
| C Atwell (1B) | 1 | 2 | 0 | 0 | 1 | 1 |
| K Vesely (LF) | 3 | 2 | 2 | 1 | 0 | 0 |
| TEAM | 20 | 12 | 9 | 11 | 6 | 2 |
LOUISVILLE LEOPARDS PITCHING STATS
| | | | | | | |
| --- | --- | --- | --- | --- | --- | --- |
| PITCHING | IP | H | R | ER | BB | SO |
| C Miller(W) | 5.0 | 5 | 2 | 1 | 0 | 6 |
| TEAM | 5.0 | 5 | 2 | 1 | 0 | 6 |
Records: Louisville 7-3