Louisville Notches 1st Road Win at West Branch 175-183 – Girls Golf
Louisville 175, West Branch 183
<<< Previous At Lake | Girls Golf Schedule | Next Match At Carrollton >>>
The Louisville Leopards Girls Golf Team defeated the host West Branch Warriors 175-183 Thursday at Westville Lake Golf Course. With the victory, Louisville improves to 4-5 on the season.
---
Warner Shoots 41 to Lead Leopards
Freshman Natalie Warner shot a season low 5 over par 41 to lead the Leopards. Junior Anna Myers also shot 7 over par 43 for Louisville. Warner and Myers were number three and number four on the lineup card and beat out their counterparts by 13 strokes.
The Leopards number one and number two golfers helped keep the match close as well. Junior Peyton Biery carded a 44 and senior Kylie Wallace tallied 47.
Rounding out the Louisville varsity were sophomore Isabelle Tack who shot 48 and senior Rachel Devins who finished with 52.
"As a team we played very consistent and our scores reflect that everyone contributed. It is important that we play with an aggressive attitude and an understanding that every stroke may make the difference in our total score. Today we did just that. Peyton and Kylie did their parts against the West Branch number one and two players and held the match close. The middle of the order, Natalie and Anna, beat their counterparts by 13 stokes. Rachel's score and Isabelle's score were not part of the counters but that twosome won their matches by 12 strokes so there was no coming from behind for West Branch. We had several girls with less than 18 putts so we are starting to see some results of all the work this summer. It was a great team effort."

– Louisville Head Coach Bart Keiser
---
Muckleroy Cards 39 to Lead Warriors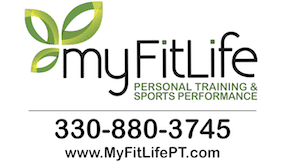 Junior Shaylee Muckleroy shot a match low 3 over par 39 to lead the Lady Warriors. Also scoring for West Branch were senior Lachlan Cameron 47, sophomore Katie Santee 48, and junior Lulu Smith 49.
Sophomore Hayden Mesler also shot 55 and junior Jade Howell 57 to round out the WBHS lineup.
The Lady Leopards are now 3-0 against the Lady Warriors all-time dating back to their first meeting in 2017. This was Louisville's first ever road match against West Branch.
<<< Previous 2022 Vs. West Branch | West Branch All-Time Series
"The West Branch coach and team were very welcoming and we got off the tee without incident. It was a beautiful day and the course was deserted. Kylie and Peyton finished their match in less than two hours and our last group finished in two hours and ten minutes. The flow of the match was to our liking and the pace was very constant.

– Louisville Head Coach Bart Keiser
UP NEXT: The Lady Leopards will next travel to take on the Carrollton Warriors on Monday, September 12. Tee-time is set for 3:15 PM from Carroll Meadows.
---
Louisville at West Branch Girls Golf Box Score
LEOPARD 175, WARRIORS 183
LEOPARDS SCORES: Natalie Warner 41, Anna Myers 43, Peyton Biery 44, Kylie Wallace 47, Isabelle Tack 48, Rachel Devins 52. TEAM TOTAL = 175
WARRIORS SCORES: Shaylee Muckleroy 39, Lachlan Cameron 47, Katie Santee 48, Lulu Smith 49, Hayden Mesler 55, Jade Howell 57. TEAM TOTAL = 183
Records: Louisville 4-5
---
Donate to Leopard Nation
---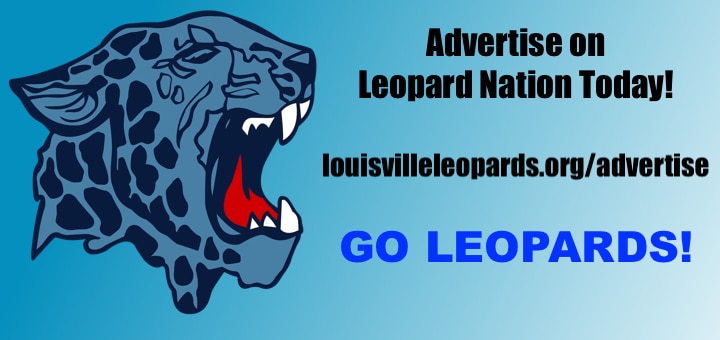 Don't forget to Subscribe to Our Posts for Free