Leopards Singles Players Perfect in 5-0 Shutout of United Local – Girls Tennis
Louisville 5, United Local 0
<<< Previous At New Philadelphia | Girls Tennis Schedule | Next North Canton Hoover >>>
The Louisville Leopards Girls Tennis Team shutout the host United Local Golden Eagles 5-0 Thursday in Hanoverton. With their second consecutive victory, Louisville improves to 5-1 on the season.
---
---
Leopards Singles All Win 6-0, 6-0
The Lady Leopards did not surrender a single set point as each Louisville singles player won their matchup by the perfect count of 6-0, 6-0. Singles winners included the senior trio of Rachel Kibler, Jade Thomas, and Katie Yarnall.
The Leopards are now 18-4 in singles play this season led by Kiber's perfect 8-0 mark. Yarnall also improved to 6-1 and Thomas upped her record to the winning mark of 4-3.
---
Louisville Doubles Teams Win in Tie-Break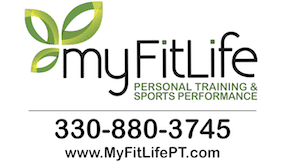 Both Louisville doubles teams won their opening set before dropping their second set. This resulted in a 10-point tie breaker in place of the third set to determine each match.
The #1 Leopard doubles senior duo of Bailey Menegay and McKenzie Taylor prevailed in their match 6-3, 1-3, 10-5. The Louisville junior tandem of Jhacel Dawa and Abby Glaspell also each earned their first varsity victory of the season. They won their #2 doubles matchup by the final of 7-5, 3-6, 10-3.
---
LHS Now 25-0 Against United All-Time
The Lady Leopards are now a perfect 25-0 all-time against the Lady Golden Eagles. Louisville has shutout United Local in 16 of their 25 matchups overall.. .
UP NEXT: The Lady Leopards will next host the North Canton Hoover Vikings on Tuesday, September 7 at 4:15 PM. JV will be at North Canton at the same time.
<<< Previous 2021 Vs. United Local | United Local All-Time Series
---
Louisville at United Local Girls Tennis Box Score
LEOPARDS 5, GOLDEN EAGLES 0
Singles
#1 Rachel Kibler (L) d. Piper Richey (UL) 6-0, 6-0
Kibler 8-0
#2 Jade Thomas (L) d. Emma McDevitt (UL) 6-0, 6-0
Thomas 4-3
#3 Katie Yarnall (L) d. Jolene Gamble (UL) 6-0, 6-0
Yarnall 7-1
Doubles
#1 Bailey Menegay & McKenzie Taylor (L) d. Emily McKarns & Riley Dangel (UL) 6-3, 1-6, 10-5
Menegay 6-2, Taylor 5-3
#2 Jhacel Dawa & Abby Glaspell (L) d. Hadley Brereton & Kaylee Pitts (UL) 7-5, 3-6, 10-3
Dawa 1-5, Glaspell 1-0
---
Donate to Leopard Nation
---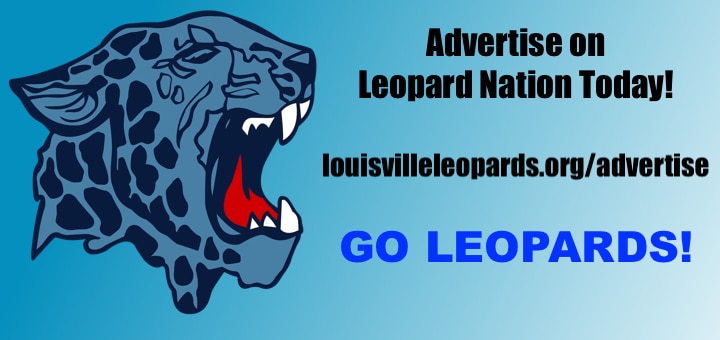 Don't forget to Subscribe to Our Posts for Free