Lady Leopards Continue Winning Ways at Mansfield 56-44 – Girls Basketball

Louisville 56, Mansfield Senior 44
<<< Previous Vs. Youngstown Chaney | Girls Basketball Schedule | Next Vs. Howland >>>
The Louisville Leopards Girls Varsity Basketball Team defeated the host Mansfield Senior Tygers 56-44 Thursday Night at Pete Henry Gymnasium. With their third straight victory, Louisville improves to 6-9 on the season.
Senior Sherilynn Mullett scored all of her game-high 18 points in the first three quarters to lead the Lady Leopards. Junior Kendal Loy also poured in 14 and senior Paige Cole hit 3 three-pointers on her way to adding 13.
---
---
Louisville Starts Game on 10-0 Run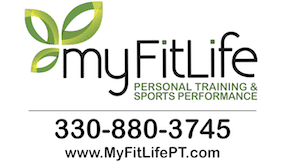 Louisville got off to another hot start in taking a 10-0 lead out of the gate. The Leopards defense held the Tygers scoreless until Monette Hilory swished a jumper from the free throw line with 3:26 to go in the first quarter. The shot kickstarted an 11-2 Mansfield run to get them within a single point at 12-11 heading into the second quarter.
The lead changed hands four times to begin the second period before Louisville took command in large part due to a pair of three-pointers by Cole. The Leopards went on to outscore the Tygers 19-15 in the second quarter to take a 31-26 advantage into the half.
---
Leopards Reopen Up Double Digit Advantage
The second half began similar to the first with Louisville scoring the first nine points of the third quarter. Mansfield's first points of the second half came at the 4:16 mark when Klyah Wentz buried a three-ball to end the drought. Dakiyah White added a basket after that to get the Tygers within 40-31, but that's as close as they would come.
The Lady Leopards ended the third quarter on an 8-0 run to take their largest lead of the game at 48-31. The two teams would battle back-and-forth in the final quarter but Louisville's lead never shrunk to less than 12. The Lady Tygers won the fourth quarter 13-8, but it was the Lady Leopards who took the game 56-44.
---
Rizzo Leads Tygers with Team-High 15
Mansfield (5-10) was led by Julia Rizzo who made 3 three-pointers and scored a team-high 15 points. Wentz also dropped in 9 points and White added 6 for MSHS.
This was the first ever meeting between the two schools in girls basketball.
UP NEXT: The Lady Leopards will next host the Warren Howland Tigers on Saturday, January 30. JV will begin at 1:00 PM and Varsity will follow around 2:30 PM.
---
Donate to Leopard Nation
---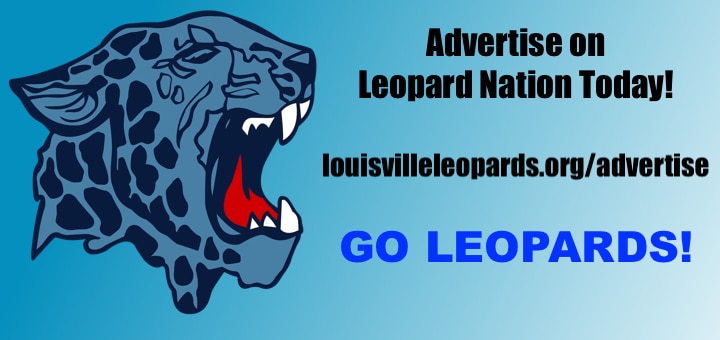 Don't forget to Subscribe to Our Posts for Free
---
Varsity Statistics
LEOPARDS 56, TYGERS 44
Team 1-2-3-4–TOTAL
Louisville 12-19-17-8—56
Mansfield 11-15-5-13—44
LEOPARDS: Mullett 6 5-9 18, Loy 5 4-5 14, Cole 4 2-2 13, Adelman 3 0-0 6, Joseph 2 0-0 4, Haren 0 1-2 1. TOTAL 20 12-18 56.
3-Pointers (4): Cole 3, Mullett
Team FT: 12-18 67%
TYGERS: Rizzo 5 2-3 15, Wentz 3 2-2 9, White 3 0-2 6, Hilory 2 0-0 5, Grose 2 0-2 4, Bradley 1 0-2 3, Mitchell 1 0-0 2. TOTAL 17 4-11 44.
3-Pointers (6): Rizzo 3, Bradley, Hilory, Wentz
Team FT: 4-11 36%
Fouls: 14-12 Mansfield
Turnovers: 17-14 Louisville
Records: Louisville 6-9, Mansfield 5-10