Louisville Falls on the Road at Lake 5-3 – Baseball
Lake 5, Louisville 3
<<< Previous Vs. Revere | Baseball Schedule | Next At Nordonia >>>
The Louisville Leopards Varsity Baseball Team fell to the host Lake Blue Streaks 5-3 Tuesday Evening at the Lake Baseball Field. With the loss, Louisville falls to 14-9 on the year.
Varsity Box Score | JV Box Score | Freshman Box Score
---
Siegfried & Miller Hit Back-to-Back Doubles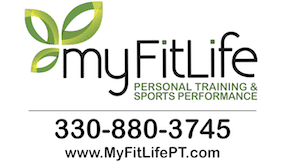 Trailing 4-0 in the top of the sixth, junior designated hitter Karson Siegfried and sophomore first baseman Cole Miller cracked back-to-back two-out doubles to put the Leopards on the board. Siegfried hit a two-run double to left scoring junior center fielder Charlie Roberts and senior shortstop JT Popick. Then Miller doubled to right field bringing home Siegfried from second to cut the Louisville deficit to 4-3.
Siegfried would finish 2-for-3 at the plate to lead the Leopards.
---
Blue Streaks Build 4-0 Lead
Earlier in the contest, the Blue Streaks lit up the scoreboard first with three runs in the bottom of the fourth. Second baseman Thomas Cassetty singled home right fielder Logan Brady to make it 1-0. Then third baseman Landon Woods smacked a two-run single to center plating catcher Grant Nehrenz and designated hitter Evan Larimore to make it 3-0.
An inning later, Larimore singled in Brady to up the Lake advantage to 4-0.
---
Bollins and Champagne Record Multi-Hit Games
The Blue Streaks out-hit the Leopards 9-5 for the game. Lead-off hitter and left fielder Mason Champagne finished 2-for-3 and shortstop Caleb Collins followed him in the lineup finishing 2-for-4. Collins hit a two-out, RBI single in the bottom of the sixth that brought home Champagne to put Lake ahead 5-3.
Starting pitcher Connor Campbell went the distance for the Blue Streaks giving up three runs on six hits and striking out one to earn the victory on the mound.
UP NEXT: The Louisville Baseball Team will next travel to take on the Nordonia Knights on Wednesday, May 11 at 4:30 PM. Freshman will host the Green Bulldogs on Wednesday at 5:00 PM.
Cover Photo By The Louisville Herald
---
Donate to Leopard Nation
---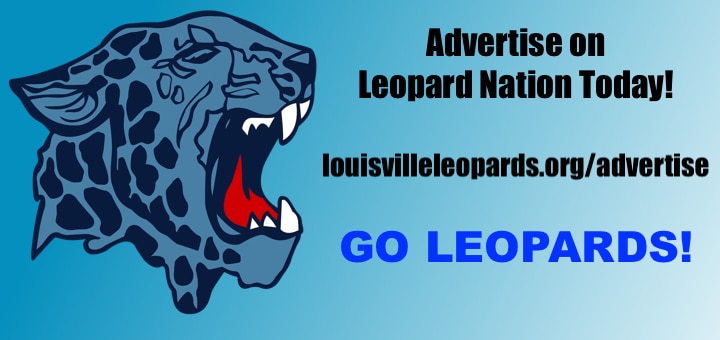 Don't forget to Subscribe to Our Posts for Free
---
Louisville at Lake Varsity Baseball Box Score
BLUE STREAKS 5, LEOPARDS 3
Team 123-456-7–R-H-E
Louisville 000-003-0–3-6-1
Lake 000-311-X–5-9-1
Records: Louisville 14-9
---
JV: Lake 11, Louisville 5
JV BASEBALL BOX SCORE
BLUE STREAKS 11, LEOPARDS 5
Team 123-456-789–R-H-E
Lake 300-000-017–11-16-5
Louisville 000-002-111–5-5-1
Records: Louisville 10-5
---
Freshman: Louisville 12, Lake 4
FRESHMAN BASEBALL BOX SCORE
LEOPARDS 12, BLUE STREAKS 4
Team 123-456-7–R-H-E
Lake 220-000-0–4-7-3
Louisville 300-081-X–12-11-3
Records: Louisville 11-6