Louisville Wins Slugfest at GlenOak 10-7 – Softball
Louisville 10, GlenOak 7
<<< Previous Vs. East Canton | Softball Schedule | Next Vs. Manchester >>>
The Louisville Leopards Varsity Softball Team defeated host GlenOak Golden Eagles 10-7 Thursday Evening at GlenOak High School. With the victory, Louisville improves to 6-5 on the year.
---
Benson Bats a Perfect 5-for-5
Freshman shortstop Matti Benson batted a perfect 5-for-5 at the top of the lineup to lead the Lady Leopards. In the top of the second, she gave Louisville its first lead of the game with an RBI single to right field that scored junior catcher Brooke Brendle to make it 2-1. Benson also doubled in the fourth inning and scored three runs overall.
The Leopards out-hit the Golden Eagles 15-10 for the game. Freshman right fielder Brooke Haren and senior centerfielder Kaylee Nolte recorded multi-hit games. Both went 2-for-4 at the plate and scored a run each.
---
Nolte Puts the Leopards Ahead for Good
Nolte delivered what proved to be the game-winning hit in the top of the fourth inning. Trailing 7-6, she hit a 2-run double to left field scoring the tying run in Benson and the go-ahead run in second baseman Shelby Mayle.
Mayle reached on an error scoring Kenzi Denzer from third in the at-bat before Nolte's double to get Louisville within 7-6. Mayle also cracked a 2-run single in the second inning to to put the Lady Leopards ahead 5-1
---
GlenOak Takes the Lead with 6-Run Third Inning
GlenOak answered the 5-1 deficit with a 6-run third inning to take a 7-5 lead. Senior designated hitter Lydia Pollard, senior first baseman Jordan Cholley, and junior second baseman Karlie Boron delivered back-to-back-to-back RBI hits to get the Golden Eagles within 5-4. Three batters later, junior Emma Borkowski hit a 2-run single to right field scoring junior left fielder Grace Wires and junior centerfielder Brooklyn Krum to put the Golden Eagles in front 6-5.
Borkowski stole second and advanced to third base on a passed ball. Freshman right fielder Olivia Dessarro's groundout to shortstop drove her home two pitches later to cap off GlenOak's 6-run third inning.
---
Louisville Gets Out of Jam Early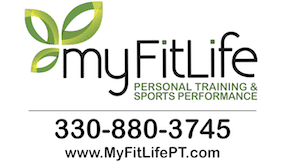 The Lady Eagles opened the bottom of the first with three straight singles to load the bases with no outs. Louisville senior starting pitcher Cloie Ensley struck out the next batter on four pitches. Wires grounded out in the next at-bat scoring senior catcher Makayla Marraccini from third to get GlenOak on the board. Ensely then got Krum to ground out to Mayle at second on the next pitch to end what could have been a disastrous starting inning.
The Leopards answered in the ensuing frame when Brendle hit a 2-out RBI single to the shortstop that brought home junior third baseman Jenna Collins from third.
---
Leopards Reach Double Digits in the Sixth
Louisville tacked on a pair of insurance runs in the top of the sixth. The Leopards executed a successful double steal to pull ahead 9-7. Nolte swiped second base and drew the throw that allowed Benson to sneak home from third. Nolte scored from second in the next at-bat when senior first baseman Lauren Stillwagon delivered an RBI single to left field to make it 10-7.
---
Thomas Notches 1st Career Victory
Louisville relief pitcher Kendra Thomas worked 4 2/3 scoreless innings, gave up just 2 hits, and struck out 1. As a result, she picked up her first career varsity victory in the circle.
---
Leopards Vs. Golden Eagles Softball Series
With the victory, the Lady Leopards have defeated the Golden Eagles in each of their last 6 meetings overall. Louisville still trails the all-time series 18-21 overall, which includes an 8-9 record in games played at GlenOak. The Lady Leopards have won 6 of their last 7 games played at GOHS overall.
LHS is now 1-1 against Federal League foes this season. They will test that even mark this weekend at the Duhon Tournament in which they are scheduled to play both Lake and North Canton Hoover.
<<< Previous 2019 at GlenOak | GlenOak All-Time Series | Next 2021 Vs. GlenOak >>>
---
Brachter Ties Crislip for Team Coaching Victories
Head Coach Andrea Bratcher is now tied for second place in all-time coaching victories in Louisville Softball history. Her 79 wins matches Rick Crislip who coached the Lady Leopards from 2002-2006 to a mark of 79-59 (.572).
UP NEXT: The Louisville Leopards Softball Team will next compete at the Duhon Tournament on Friday, April 16 and Saturday, April 17 at Arthur Genshaft Memorial Park. Louisville will play the Manchester Panthers on Friday at 5:00 PM. Then on Saturday they will challenge Lake at 10:00 AM and North Canton Hoover at Noon.
VARSITY SOFTBALL BOX SCORE
LEOPARDS 10, GOLDEN EAGLES 7
Team 123-456-7–R-H-E
Louisville 050-302-0–10-15-3
GlenOak 106-000-0–7-10-2
LOUISVILLE LEOPARDS SOFTBALL VARSITY BATTING STATS
| Lineup | AB | R | H | RBI | BB | SO |
| --- | --- | --- | --- | --- | --- | --- |
| Matti Benson | 5 | 3 | 5 | 1 | 0 | 0 |
| Shelby Mayle | 5 | 1 | 1 | 3 | 0 | 2 |
| Kaylee Nolte | 4 | 1 | 2 | 2 | 0 | 0 |
| Jenna Collins | 4 | 1 | 1 | 0 | 0 | 0 |
| Lauren Stillwagon | 4 | 0 | 1 | 1 | 0 | 0 |
| Katie Porter | 4 | 0 | 0 | 0 | 0 | 0 |
| Brooke Brendle | 2 | 1 | 1 | 1 | 0 | 0 |
| Kat Frase | 2 | 0 | 1 | 0 | 0 | 0 |
| Brooke Haren | 4 | 1 | 2 | 0 | 0 | 0 |
| Kenzi Denzer | 3 | 2 | 1 | 0 | 1 | 0 |
| Cloie Ensley | – | – | – | – | – | – |
| Kendra Thomas | – | – | – | – | – | – |
| Totals | 37 | 10 | 15 | 8 | 1 | 2 |
LOUISVILLE LEOPARDS SOFTBALL VARSITY PITCHING STATS
| Pitching | IP | #P | S% | H | R | ER | SO | BB | HR |
| --- | --- | --- | --- | --- | --- | --- | --- | --- | --- |
| Cloie Ensley | 2.1 | 36 | .778 | 8 | 7 | 4 | 2 | 0 | 0 |
| Kendra Thomas | 4.2 | 46 | .674 | 2 | 0 | 0 | 1 | 0 | 0 |
| Totals | 7.0 | 82 | .720 | 10 | 7 | 4 | 3 | 0 | 0 |
GLENOAK GOLDEN EAGLES SOFTBALL VARSITY BATTING STATS
| Lineup | AB | R | H | RBI | BB | SO |
| --- | --- | --- | --- | --- | --- | --- |
| Makayla Marraccini | 4 | 2 | 3 | 0 | 0 | 0 |
| Lydia Pollard | 4 | 1 | 2 | 1 | 0 | 0 |
| Jordan Cholley | 4 | 1 | 3 | 1 | 0 | 0 |
| Karlie Boron | 4 | 0 | 1 | 1 | 0 | 1 |
| Grace Wires | 4 | 1 | 0 | 1 | 0 | 0 |
| Brooklyn Krum | 3 | 1 | 0 | 0 | 0 | 0 |
| Emma Reemsnyder | 1 | 0 | 0 | 0 | 0 | 1 |
| Emma Borkowski | 2 | 1 | 1 | 2 | 0 | 0 |
| Olivia DeSarro | 3 | 0 | 0 | 1 | 0 | 0 |
| Paige Lucas | 3 | 0 | 0 | 0 | 0 | 1 |
| Sophie Smith | – | – | – | – | – | – |
| Totals | 32 | 7 | 10 | 7 | 0 | 3 |
GLENOAK GOLDEN EAGLES SOFTBALL VARSITY PITCHING STATS
| Pitching | IP | #P | S% | H | R | ER | SO | BB | HR |
| --- | --- | --- | --- | --- | --- | --- | --- | --- | --- |
| Emma Reemsnyder | 2.0 | 31 | .613 | 6 | 5 | 5 | 1 | 1 | 0 |
| Lydia Pollard | 5.0 | 82 | .573 | 9 | 5 | 4 | 1 | 0 | 0 |
| Totals | 7.0 | 113 | .584 | 15 | 10 | 9 | 2 | 1 | 0 |
Records: Louisville 6-5