Lady Leopards Erase 6-0 Deficit, Win in Extras at East Canton – Softball
Louisville 11, East Canton 7, 8 Innings
<<< Previous Vs. Massillon | Softball Schedule | Next At Keystone >>>
The Louisville Leopards Varsity Softball Team rallied from a 6-0 first inning deficit to defeat the host East Canton Hornets 11-7 in eight innings Tuesday Evening at East Canton High School. With the victory, Louisville improves to 2-1 on the season.
---
Nine Different Louisville Batters Record Hits
Senior centerfielder Kaylee Nolte went 3-for-5 with a 2-run homer, 3 runs batted in, and 3 runs scored to lead the Lady Leopards on offense. Nolte also singled home freshman shortstop Matti Benson for the go-ahead run in the top of the eighth to put Louisville up for good.
Nine different Lady Leopards had hits in the game as they pounded out 19 hits as a team. Senior first baseman Lauren Stillwagon finished 4-for-5 at the dish with a pair of doubles and an RBI. Junior left fielder Katie Porter also went 3-for-5 with an RBI. Benson, junior designated hitter Jenna Collins, and freshman third baseman Kenzie Denzer also had multi-hit efforts.
---
Hornets Bury Leopards With 6-Run First
The defending Division I State Champions were buried before they could blink Tuesday at the hands of neighboring East Canton. The Hornets led 3-0 before an out was recorded after third baseman Alyssa Wahl cracked a 3-run home run to center field to start the game.
East Canton tacked on three more runs to take a 6-0 lead at the end of the first inning. Right fielder Saylor Bachman singled in center fielder Kayla Blankenship, second baseman Jaisha Hughes scored during a double steal, and first baseman Emily Kline singled in Bachman.
---
Louisville Uses 2-Out Magic to Rally Back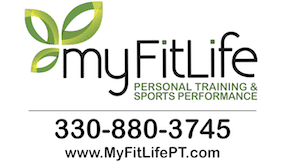 Louisville didn't get on the board until Collins and sophomore pitcher Kendra Thomas delivered a pair of 2-out RBI singles in the top of the third. Nolte and Collins scored via the hits to get the Lady Leopards within 6-2.
The Lady Leopards clutch hitting continued as they manufactured four more runs with two outs in the top of the fourth inning to tie the game. Denzer doubled and then came home via an RBI single by second baseman Shelby Mayle. Two pitches later Nolte blasted a 2-run homer to center field to get Louisville within 6-5.
Later in the inning, senior pitcher Cloie Ensley helped her own cause by ripping an RBI double to right field that scored Collins from second to knot the game at 6-6. All six runs were driven in by Lady Leopards batters with 2 outs during the rally.
---
East Canton Retakes the Lead
The Lady Hornets recaptured the lead in the bottom of the fourth after a pair of Louisville errors put runners on second and third with one out. Catcher Tori Hankins followed with a single to center scoring Lauryn Crable from third to put East Canton back in front 7-6.
With runners on the corners, Ensley got out of the jam by striking out the next Hornet batter and getting the following hitter to pop out to Mayle at second base.
---
Benson Delivers Game-Tying Double
The Leopards answered back in the top of the fifth to tie the game back up at 7-7. Denzer singled to right field and then advanced to second base on defensive indifference. Benson doubled to right field on the next pitch allowing Denzer to score the tying run.
Neither team managed to score in their next two innings at the plate, but the Hornets threatened in the bottom of the seventh. East Canton loaded the bases with two outs, but Ensley was able to get Crable to ground into a fielder's choice to send the game to extra innings.
---
Louisville Takes the Lead for Good in the 8th
Louisville made the most of their extra opportunity to hit in the eighth inning by scoring four runs to take a commanding 11-7 lead. Benson singled to start the frame, stole second, and scored the go-ahead run via a single by Nolte.
Stillwagon added an insurance run two hitters later when she doubled home Nolte to put LHS in front 9-7. Ensely then drove in Collins and Porter singled home first baseman Katie Heath to put the Lady Leopards comfortably ahead 11-7.
---
Ensely Strikes Out 5 in Relief
Ensely needed just seven pitches in the bottom of the eighth to retire the side and pick up her second win of the year.. She pitched 7 innings in relief, gave up 1 unearned runs on 7 hits, and struck out 5.
---
Bachman Finishes 3-for-4 to Lead East Canton
Bachman finished 3-for-4 to lead the Lady Hornets who finished with 13 hits as a team. Hankins, second baseman Hannah Spencer, and Wahl also finished with two hits each for East Canton.
In the circle, Marisa Hall pitched 2 innings, gave up 0 runs on 2 hits and struck out 5. Wahl also pitched 6 innings in relief and struck out 4.
---
Leopards-Hornets 1st Meeting Since 2007
The Lady Leopards are now 2-0 against the Lady Hornets all-time. Louisville also defeated East Canton 8-6 at the Tigertown Invitational back on April 21, 2007.
<<< Previous 2007 | East Canton All-Time Series
---
Bratcher Now Alone in 3rd for Louisville Coaching Victories
The victory is the 75th of Louisville Head Coach Andrea Bratcher's (75-11) varsity tenure. The win pushes her past Jeff Couto (74-66 1994-1999) for third all-time in program history. Only Rick Crislip (79-59 from 2002-2006) and Chet Givens (168-50 from 2009-2016) have accumulated more victories as head coaches of the Lady Leopards.
UP NEXT: The Louisville Leopards Softball Team will next travel to Keystone for a tri-matchup with the host Keystone Wildcats and the McDowell (PA) Trjoans on Saturday, April 3. First game is set for 11:00 AM and the second game is slated for 1:00 PM
VARSITY SOFTBALL BOX SCORE
LEOPARDS 11, HORNETS 7, 8 INNINGS
Team 123-45–R-H-E
Louisville 002-410-04–11-19-2
East Canton 600-100-00–7-13-2
LOUISVILLE LEOPARDS SOFTBALL VARSITY BATTING STATS
| Lineup | AB | R | H | RBI | BB | SO |
| --- | --- | --- | --- | --- | --- | --- |
| Matti Benson | 5 | 1 | 2 | 1 | 0 | 1 |
| Shelby Mayle | 4 | 1 | 1 | 1 | 0 | 2 |
| Kaylee Nolte | 5 | 3 | 3 | 3 | 0 | 0 |
| Jenna Collins | 5 | 3 | 2 | 1 | 0 | 1 |
| Lauren Stillwagon | 5 | 0 | 4 | 1 | 0 | 0 |
| Katie Heath | 0 | 1 | 0 | 0 | 0 | 0 |
| Kendra Thomas | 2 | 0 | 1 | 1 | 0 | 1 |
| Cloie Ensley | 3 | 0 | 1 | 2 | 0 | 1 |
| Katie Porter | 5 | 0 | 3 | 1 | 0 | 0 |
| Brooke Haren | 2 | 0 | 0 | 0 | 0 | 2 |
| Brooke Brendle | 3 | 0 | 0 | 0 | 0 | 0 |
| Kenzi Denzer | 4 | 2 | 2 | 0 | 0 | 1 |
| Kat Frase | – | – | – | – | – | – |
| Totals | 43 | 11 | 19 | 11 | 0 | 9 |
LOUISVILLE LEOPARDS SOFTBALL VARSITY PITCHING STATS
| Pitching | IP | #P | S% | H | R | ER | SO | BB | HR |
| --- | --- | --- | --- | --- | --- | --- | --- | --- | --- |
| Kendra Thomas | 1.0 | 29 | .586 | 6 | 6 | 6 | 0 | 1 | 1 |
| Cloie Ensley | 7.0 | 91 | .681 | 7 | 1 | 0 | 5 | 1 | 0 |
| Totals | 8.0 | 120 | .658 | 13 | 7 | 6 | 5 | 2 | 1 |
EAST CANTON HORNETS SOFTBALL VARSITY BATTING STATS
| Lineup | AB | R | H | RBI | BB | SO |
| --- | --- | --- | --- | --- | --- | --- |
| Kaley Steigerwald | 4 | 1 | 1 | 0 | 1 | 0 |
| Marisa Hall | 1 | 1 | 1 | 0 | 0 | 0 |
| Lauryn Crable | 4 | 1 | 0 | 0 | 0 | 2 |
| Alyssa Wahl | 5 | 1 | 2 | 3 | 0 | 0 |
| Tori Hankins | 4 | 0 | 2 | 1 | 1 | 1 |
| Kayla Blankenship | 5 | 1 | 1 | 0 | 0 | 1 |
| Jaisha Hughes | 4 | 1 | 0 | 0 | 0 | 1 |
| Saylor Bachman | 4 | 1 | 3 | 1 | 0 | 0 |
| Madisyn Miller | 4 | 0 | 0 | 0 | 0 | 0 |
| Emily Kline | 1 | 0 | 1 | 0 | 0 | 0 |
| Hannah Spencer | 3 | 0 | 2 | 0 | 0 | 0 |
| Totals | 39 | 7 | 13 | 5 | 2 | 5 |
EAST CANTON HORNETS SOFTBALL VARSITY PITCHING STATS
| Pitching | IP | #P | S% | H | R | ER | SO | BB | HR |
| --- | --- | --- | --- | --- | --- | --- | --- | --- | --- |
| Marisa Hall | 2.0 | 33 | .758 | 2 | 0 | 0 | 5 | 0 | 0 |
| Alyssa Wahl | 6.0 | 88 | .784 | 17 | 11 | 10 | 4 | 0 | 1 |
| Totals | 8.0 | 121 | .777 | 19 | 11 | 10 | 9 | 0 | 1 |
Records: Louisville 2-1