Louisville Downs Dover on the Road 3-1 – Boys Soccer
Louisville 3, Dover 1
<<< Previous At Massillon | Boys Soccer Schedule | Next Vs. New Philadelphia >>>
The Louisville Leopards Boys Soccer defeated the host Dover Tornadoes 3-1 Tuesday Night at Dover Middle School Soccer Field. With the win, Louisville improves to 11-4 on the season.
Varsity Recap | Varsity Box Score | JV Recap | JV Box Score
---
Diller and Adams Score for Leopards
Leopard junior Ethan Diller broke the scoreless tie with the only goal of the first half. His fifth goal of the season came via an assist from junior Ryan Kibler to give Louisville the first advantage of the game at 1-0.
The Tornadoes evened the game up at 1-1 in the second half. The Leopards retook the lead when junior Brady Adams scored off an assist from senior Cooper Gilbert. The goal was Adams' ninth of the season and it put Louisville back in front 2-1.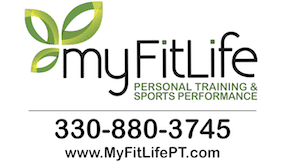 The Leopards took a commanding 3-1 after an "own goal" and rode the two score lead to the end.
This is the first even meeting between Louisville and Dover in boys soccer. The Tornadoes are the 60th different opponent Leopards Boys Soccer has competed against all-time in the regular season or postseason.
UP NEXT: The Louisville Leopards Boys Soccer Team will next host the New Philadelphia Quakers in their regular season finally on Thursday, October 13. JV will begin at 5:00 PM and Varsity will start at 7:00 PM with both games being played at Louisville Leopards Stadium.
COVER PHOTO BY The Louisville Herald
---
JV: Louisville 3, Dover 0
The Louisville Leopards Boys JV Soccer Team shutout the host Dover Tornadoes 3-0 Tuesday Evening at Dover Middle School Soccer Field. With their seventh straight victory, the Leopards JV improves to 10-2 on the season.
Freshman Carter Burton recorded a hat trick to lead Louisville. Burton scored twice in the first half via a pair of assists from sophomore Nick Johnston. Burton added his hat trick goal in the second half by virtue of an assist from sophomore Will Pochubay.
Sophomore goalkeeper Gio Foradis recorded his fifth consecutive shutout in goal for the Leopards. Foradis has now notched seven shutouts this season in goal for the Louisville JV.
---
Donate to Leopard Nation
---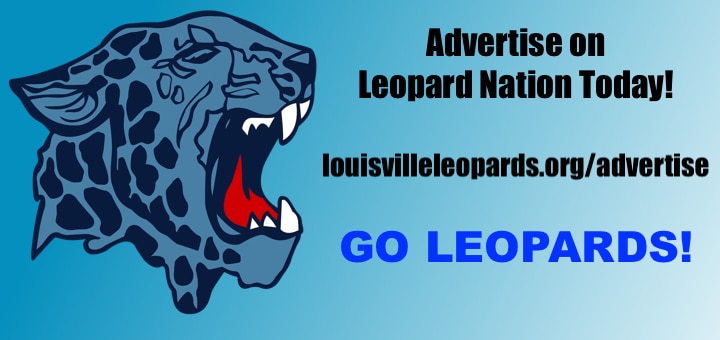 Don't forget to Subscribe to Our Posts for Free
---
Louisville at Dover Boys Varsity Soccer Box Score
LEOPARDS 3, TORNADOES 1
Team 1-2–TOTAL
Louisville 1-2–03
Dover 0-1–01
1st Half
LOUISVILLE – Ethan Diller (Ryan Kibler) | LHS 1, DHS 0
2nd Half
DOVER – | LHS 1, DHS 1
LOUISVILLE – Brady Adams (Cooper Gilbert) | LHS 2, DHS 1
LOUISVILLE – Own Goal | LHS 3, DHS 1
Records: Louisville 11-4
---
Louisville at Dover Boys JV Soccer Box Score
LEOPARDS 3, TORNADOES 0
Team 1-2–TOTAL
Louisville 2-1–03
Dover 0-0–00
1st Half
LOUISVILLE – Carter Burton (Nick Johnston) | LHS 1, DHS 0
LOUISVILLE – Carter Burton (Nick Johnston) | LHS 2, DHS 0
2nd Half
LOUISVILLE – Carter Burton (Will Pouchabay) | LHS 3, DHS 0
Records: Louisville 10-2
---
Marlington at Louisville Boys JV Soccer Box Score
(October 8)
LEOPARDS 3, DUKES 0
Team 1-2–TOTAL
Louisville 2-1–03
Dover 0-0–00
1st Half
LOUISVILLE – Colton Rhoads (Nick Johnston) | LHS 1, MHS 0
2nd Half
LOUISVILLE – Nick Johnston (Carter Burton) | LHS 2, MHS 0
LOUISVILLE – Raiden Lindner (Adler LaScola) | LHS 3, MHS 0
Records: Louisville 10-2