Leopards Disintegrate Comets 6-0 – Girls Soccer
Louisville 6, Coventry 0
<<< Previous At Perry | Girls Soccer Schedule | Next Vs. Norton >>>
The Louisville Leopards Girls Varsity Soccer Team shutout the host Coventry Comets 6-0 Thursday Night. With the victory, Louisville improves to 2-3-3 on the season.
---
---
Benson and Keelan Score 2 Goals Each
Sophomore Matti Benson and senior Morgan Keelan both scored a pair of first half goals as the Lady Leopards built a 6-0 halftime advantage. Both Benson and Keelan have now scored a team leading 4 goals this season.
Benson also recorded a pair of assists in the opening half. The first was to Fallon VanZant who opened up the scoring just 1:25 into the contest. VanZant returned the favor with an assist to Benson less than four minutes later to make it 2-0. Then Benson recorded her second assist on Keelan's first goal in the 17th minute to put Louisville comfortably in front 3-0. Benson has now recorded a team leading 6 assists on the year.
The Leopards weren't finished though as they found the back of the net three more times in a span of 9:01. Lab scored her third goal of the season, unassisted, at the 17:21 mark of the first half. A little over two minutes later, Benson scored again via a throw-in by Mikaiah Sells. With 8:20 remaining before halftime, Keelan netted her second goal via Lab's first assist of the season.
---
Henderhan Records Third Shutout of the Year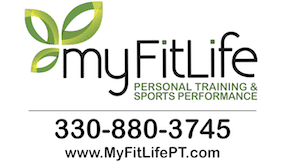 Junior goalkeeper Amelia Henderhan recorded 5 saves on the night en route to her third shutout of the season. The shutout is the 13th of her career.
Louisville out-shot Coventry 17-5 for the game. This is the first ever meeting between the two schools in girls soccer.
UP NEXT: The Lady Leopards Girls Soccer Team will next host the Norton Panthers on Saturday, September 11. JV will begin at 1:00 PM and Varsity will follow at 3:00 PM from Louisville Leopards Stadium.
COVER PHOTO BY The Louisville Herald
---
Donate to Leopard Nation
---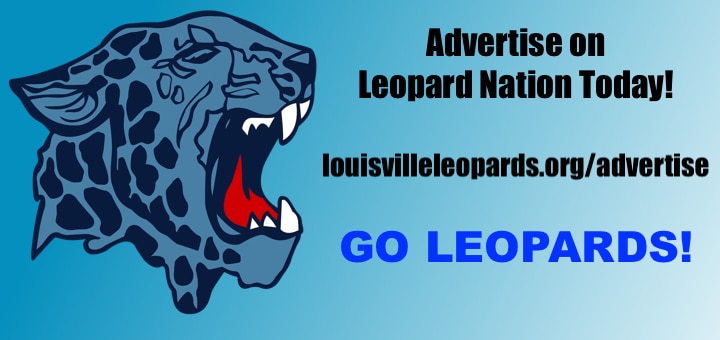 Don't forget to Subscribe to Our Posts for Free
---
Louisville at Coventry Girls Soccer Box Score
LEOPARDS 6, COMETS 0
Team 1-2–TOTAL
Louisville 6-0–06
Coventry 0-0–00
1st Half
LOUISVILLE – Fallon VanZant (Matti Benson) | LHS 1, CHS 0, 38:35
LOUISVILLE – Matti Benson (Fallon VanZant) | LHS 2, CHS 0, 34:45
LOUISVILLE – Morgan Keelan (Matti Benson) | LHS 3, CHS 0, 23:16
LOUISVILLE – Natalie Lab | LHS 4, CHS 0, 17:21
LOUISVILLE – Matti Benson (Mikaiah Sells) | LHS 5, CHS 0, 15:12
LOUISVILLE – Morgan Keelan (Natalie Lab) | LHS 6, CHS 0, 8:20
2nd Half
NO SCORING