Slack Sets Assists Record as Louisville Wins at Boardman 10-7 – Girls Lacrosse
Louisville 10, Boardman 7
<<< Previous Vs. Poland Seminary | Girls Lacrosse Schedule | Next At St. Vincent-St. Mary >>>
The Louisville Leopards Girls Varsity Lacrosse Team defeated the host Boardman Spartans 10-7 Thursday Evening. With the victory, Louisville improves to 2-1 on the season.
---
---
Slack Sets Team Record with 7 Assists
Senior Cailor Slack set a school record with 7 assists to lead the Lady Leopards. Junior Kalli Spehar also netted a game high 5 goals and junior Brooke Hubbard recorded a hat trick for Louisville.
Other goal scorers for the Lady Leopards included junior Olivia Marcantonio and senior Chloe Shadle. Senior Hallie Schillig also tallied an assist for Louisville.
On defense, sophomore goalkeeper Sarah Bricker recorded 4 saves in net which proved to be the difference in the final outcome.
---
Mills & Wynn Record Hat Tricks For Boardman
Senior Emma Mills and junior Zoe Wynn scored a team high 3 goals each to lead Boardman. Senior Malysea Flood also found the back of the net after returning from an injury.
The Lady Leopards are now 4-0 against the Lady Spartans, which includes a 3-0 record when playing at Boardman. The 10-7 result is the closest of their four matchups. In their last meeting, the Lady Leopards shutout the Spartans 17-0 at Louisville Leopards Stadium. LHS also blanked Boardman in their last trip to BHS 21-0. Both shutouts came in 2018.
<<< Previous 2018 Vs. Boardman | Boardman All-Time Series
UP NEXT: The Lady Leopards will next travel to take on the St. Vincent-St. Mary Fighting Irish on Saturday, April 9 at Noon.
Cover Photo By The Louisville Herald
---
Donate to Leopard Nation
---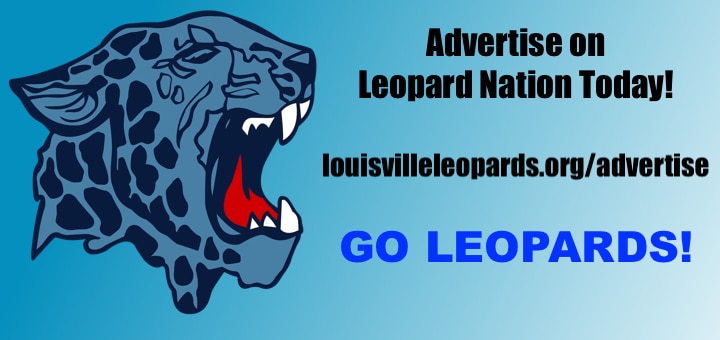 Don't forget to Subscribe to Our Posts for Free