Lady Leopards Storm Past Golden Gales in 2nd Half – Girls Soccer
Louisville 4, Lancaster 2
<<< Previous At St. Vincent-St. Mary | Girls Soccer Schedule | Next Vs. Stow-Munroe Falls >>>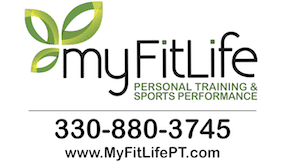 The Louisville Leopards Girls Varsity Soccer Team rallied to double up the visiting Lancaster Golden Gales 4-2 in their final scrimmage Tuesday Night at Louisville Leopards Stadium. With the victory, Louisville finishes the preseason with a final record of 7-3-1.
---
---
Beatty and Lingenhoel Lead Second Half Comeback
Freshman Sammi Beatty scored a pair of second half goals to lead the Lady Leopards comeback. Trailing 2-1, Beatty scored the game-tying goal via an assist from sophomore Reise Klein in the 53rd minute.
Less than two minutes later, sophomore Alissa Lingenhoel added the go-ahead goal to put Louisville up 3-2.
Beatty found the back of the net again 2:29 after Lingenhoel's score to give the Lady Leopards a commanding 4-2 advantage. Beatty intercepted a pass just outside the box, dribbled to her right, and then shot back left from 20 yards away to notch her second goal of the game. In just 4:08 of game time, Louisville used a trifecta of scores to turn a one goal deficit into a two goal advantage.
---
Bush Scores Opening Goal, Lancaster Answers
Earlier in the first half, senior Gracie Bush got the Lady Leopards on the board first in the the 30th minute. Bush made the opening score via a cross by sophomore Sidney Sheldon with 10:22 to play before halftime.
The Golden Gales answered with a pair of scores in the final 6:40 of the first half to take a 2-1 advantage into the break. However, Louisville's defense responded by shutting out Lancaster for the entire second half enabling LHS to mount a victorious comeback.
UP NEXT: The Lady Leopards Girls Soccer Team will next open the 2022 regular season at home against the Stow-Munroe Falls Bulldogs on Friday, August 12. JV will begin at 5:00 PM and Varsity will follow around 7:00 PM.
BROADCAST VIDEO ABOVE BY STRAGGAT MEDIA NETWORK
---
Donate to Leopard Nation
---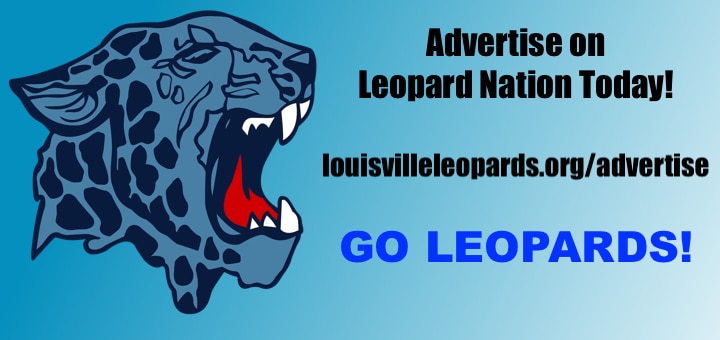 Don't forget to Subscribe to Our Posts for Free
---
Lancaster Golden Gales at Louisville Leopards Girls Soccer Box Score
LEOPARDS 4, GOLDEN GALES 2
Team 1-2–TOTAL
Lancaster 2-0–02
Louisville 1-3–04
1st Half
LOUISVILLE – Gracie Bush (Sidney Sheldon) | LOUISVILLE 1, LANCASTER 0, 10:22
LANCASTER – | LOUISVILLE 1, LANCASTER 1, 6:40
LANCASTER – PK Goal | LOUISVILLE 1, LANCASTER 2, 2:26
2nd Half
LOUISVILLE – Sammi Beatty (Reise Klein) | LOUISVILLE 2, LANCASTER 2, 27:18
LOUISVILLE – Alissa Lingenhoel | LOUISVILLE 3, LANCASTER 2, 25:39
LOUISVILLE- Sammi Beatty | LOUISVILLE 4, LANCASTER 2, 23:10