Lady Leopards Drop Road Match at Canfield 4-1 – Girls Tennis
Canfield 4, Louisville 1
<<< Previous Vs. Nordonia | Girls Tennis Schedule | Next Vs. New Philadelphia >>>
The Louisville Leopards Girls Tennis Team fell on the road to the host Canfield Cardinals 4-1 Monday Evening at Canfield High School. With the loss, Louisville drops to 7-4 on the season.
---
---
Kilber Wins Perfect 6-0, 6-0 in #1 Singles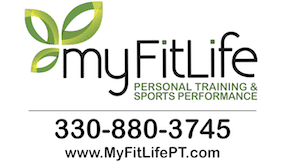 Senior Rachel Kibler earned the Leopards only victory in #1 singles. She defeated Jenna Wahib by the perfect count of 6-0, 6-0. Kibler is now 12-1 on the season overall and remains perfect in singles play at 11-0 for the year.
Tany Pai Dhumgat and Gabby Pantelakis both won their doubles matches in straight sets to lead the Lady Cardinals. Pai Dhumgat won #2 singles 6-2, 6-2 over Louisville senior Jade Thomas. Pantelakis defeated LHS senior Katie Yarnall 6-2, 6-3 in #3 singles.
Canfield also won both doubles matches in straight sets. The Cardinal duo of Amelia Francisco & Whitney Miller defeated the Leopard senior tandem of Bailey Menegay & McKenzie Taylor 6-1, 6-0 in #1 doubles. The Canfield combination of Ava Nohra & Rita Sethi was also victorious over the Louisville team of junior Jhacel Dawa & senior Kora Woolf in #2 doubles by the tally of 6-4, 6-3.
---
Louisville Now 0-4 Against Canfield
The Leopards are now 0-4 against the Cardinals all-time dating back to their first matchup in 2002. This was Louisville's first ever trip to Canfield in girls tennis.
<<< Previous 2018 | Canfield All-Time Series
---
Louisville at Canfield Girls Tennis Box Score
CARDINALS 4, LEOPARDS 1
Singles
#1 Rachel Kibler (L) d. Jenna Wahib (C) 6-0, 6-0
Kibler 12-1 (11-0 Singles)
#2 Tanya Pai Dhumgat (C) d. Jade Thomas (L) 6-2, 6-2
Thomas 6-7 (5-6 Singles)
#3 Gabby Pantelakis (C) d. Katie Yarnall (L) 6-2, 6-3
Yarnall 8-5 (7-4 Singles)
Doubles
#1 Amelia Francisco & Whitney Miller (C) d. Bailey Menegay & McKenzie Taylor (L) 6-1, 6-0
Menegay 7-7, Taylor 5-9
#2 Ava Nohra & Rita Sethi (C) d. Jhacel Dawa & Kora Woolf (L) 6-4, 6-3
Dawa 1-8, Woolf 3-9 (3-8 Doubles)
---
Donate to Leopard Nation
---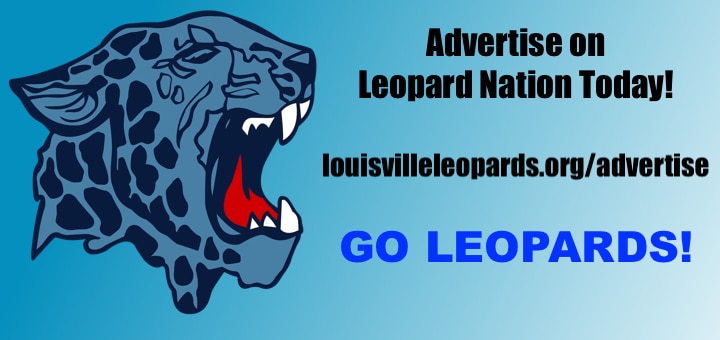 Don't forget to Subscribe to Our Posts for Free