Louisville Rallies Past Green 27-23 to End Home Losing Streak – Football

Louisville 27, Green 23
<<< Previous At Perry | Football Schedule | Next At GlenOak >>>
The Louisville Leopards Football Team rallied from a 16-point second half deficit to upset the visiting Green Bulldogs 27-23 Friday Night at Louisville Leopards Stadium. With the victory, Louisville improves to 2-5 on the season.
Senior quarterback Charlie Roberts finished with 180 total yards, threw for two touchdowns, and ran for another to lead the Leopards. Roberts was 10 of 18 passing for 119 yards and threw two touchdown passes during the Louisville's second half comeback that saw them score 20 unanswered points. Roberts threw a 6 yard touchdown pass to senior wide receiver Brandon Jackson in the third quarter and later threw an 8 yard touchdown to senior runningback Jacob Davide in the fourth quarter to cut the LHS deficit to 23-21.
The Leopards out-rushed the Bulldogs 191-51 for the game which included a 167-4 edge in yards on the ground in the second half. Davide led all rushers with 20 carries for 112 yards. Roberts carried the ball 16 times for 61 yards and scored on a 7 yard touchdown run in the opening quarter. Junior runningback Will Ramsey also ran the ball 9 times for 42 yards and scored Louisville's go ahead touchdown from 5 yards out to put the Leopards in front 27-23 with 48 seconds left in the game.
Game Stats | Scoring Summary | Team Stats | Individual Stats
---
Louisville Snaps 13-Game Home Losing Streak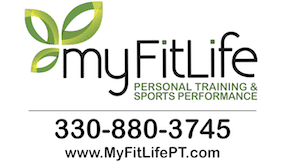 Friday night's comeback win snapped the Leopards 13-game losing streak, the longest in team in history.
Louisville last won at home in a 34-7 win over the Howland Tigers on October 4, 2019.
---
Leopards Snap Streak Against the Federal League
With the victory, the Leopards are now 3-1 against the Bulldogs all-time, which includes a 2-0 record at home in the series. Louisville also defeated Green 31-20 at Louisville Leopards Stadium back in 2018.
The win snaps the Leopards 10-game losing streak against Federal League foes. Louisville's last win against a Federal League Green came in a 17-14 victory at GlenOak in 2020. The victory also snaps the Leopards 6-game losing streak at home against Federal League schools. The last time the beat a Federal League foe they hosted came in their 43-36 win over North Canton Hoover in 2019.
<<< Previous 2021 | Green All-Time Series
MORE TO COME…
UP NEXT: The Leopards will next travel to take on the GlenOak Golden Eagles Friday, October 7. Game time is set for 7:00 PM from Bob Commings Field.
Cover Photo By The Louisville Herald
---
Louisville Green Results Week 7
Linsly (WV) 28, @Steubenville 27
@Poland 21, Girard 19
@Northwest 29, CVCA 28, OT
North Canton Hoover 24, @Perry 14
Canton McKinley 36, @Lake 26
@Jackson 38, GlenOak 0
Walsh Jesuit 52, @NDCL 23
---
27-23 Louisville Football Scorigami
Scorigami! This is the first time the final score of a Louisville Varsity Football game was 27-23 in their 99 years of official history dating back to 1924 encompassing 991 games.
---
Donate to Leopard Nation
---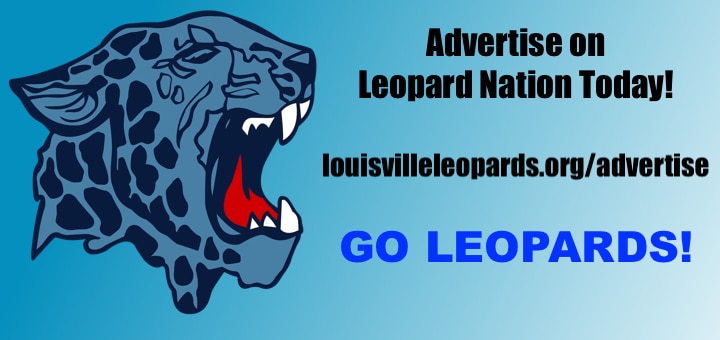 ---
Green at Louisville Football Game Statistics
Scoring Summary
LEOPARDS 27, BULLDOGS 23
Team 1-2-3-4–TOTAL
Green 7-9-7-0–23
Louisville 7-0-7-13–27
1st Quarter
LOUISVILLE – Charlie Roberts 7 Yard Run (Seth Colley Kick) | LHS 7, GHS 0, 6:36
5 Plays, 22 Yards, 2:39
GREEN – Robby Klockner 5 Yard Run (Eli Noairot Kick) | LHS 7, GHS 7, 2:38
10 Plays, 49 Yards, 3:48
2nd Quarter
GREEN – Eli Noirot 24 Yard Field Goal | LHS 7, GHS 10, 11:52
4 Plays, 18 Yards, 1:26
GREEN – Eli Noirot 31 Yard Field Goal | LHS 7, GHS 13, 5:55
11 Plays, 60 Yards, 3:29
GREEN – Eli Noirot 29 Yard Field Goal| LHS 7, GHS 16, 0:33
4 Plays, 18 Yards, 0:36
3rd Quarter
GREEN – Antonio Martin 1 Yard Run (Eli Noirot Kick) | LHS 7, GHS 23, 10:27
2 Plays, 12 Yards, 1:26
LOUISVILLE – Brandon Jackson 6 Yard Pass from Charlie Roberts (Seth Colley Kick) | LHS 14, GHS 23, 8:46
5 Plays, 63 Yards, 1:33
4th Quarter
LOUISVILLE – Jacob Davide 8 Yard Pass from Charlie Roberts (Seth Colley Kick) | LHS 21, GHS 23, 9:24
11 Plays, 64 Yards, 4:55
LOUISVILLE – Will Ramsey 5 Yard Run (Run Failed) | LHS 27, GHS 23, 0:48
9 Plays, 77 Yards, 2:51
Records: Louisville 2-5, Green 3-4
---
Team Stats
First Downs
Louisville: 14 (10 Rushing, 4 Passing)
Green: 9 (2 Rushing, 7 Passing)
Total Offense
Louisville: 53 Plays, 310 Yards (5.8 Average)
Green: 48 Plays, 234 Yards (4.9 Average)
Rushing
Louisville: 35 Carries, 191 Yards, 2 Touchdowns
Green: 17 Carries, 51 Yards, 2 Touchdowns
Passing
Louisville: 10 of 18 for 119 Yards, 2 Touchdowns, 1 Interception
Green: 21 of 37 for 183 Yards, 1 Interception
Fumbles/Lost
Louisville: 3/1
Green: 2/2
Penalties/Yards
Louisville: 5 for 58 Yards
Green: 6 for 5 Yards
3rd Down Conversions
Louisville: 6 for 14 (43%)
Green: 3 for 9 (33%)
4th Down Conversions
Louisville: 2 for 3 (67%)
Green: 0 for 2 (0%)
Punt Yards
Louisville: 5 Punts, 164 Yards, 35 Long (32.8 Average)
Green: 5 Punts, 184 Yards, 48 Long (36.8 Average)
Kick Return Yards
Louisville: 5 Returns, 55 Yards, 19 Long (11.0 Average)
Green: 5 Returns, 67 Yards, 37 Long (13.4 Average)
Punt Return Yards
Louisville: 2 Returns, 59 Yards (29.5 Average)
Green: 3 Returns, 55 Yards, 41 Long (18.3 Average)
Field Goal Attempts
Louisville: 0 for 1
Green: 3 for 3
---
Individual Stats
Rushing
Louisville
Jacob Davide 20 Carries, 112 Yards
Charlie Roberts 16 Carries, 61 Yards, Touchdown
Will Ramsey 9 Carries, 42 Yards
Andrew Essik 2 Carries, 2 Yards
Brandon Jackson 2 Carries, -5 Yards
Daveion Cruse 1 Carry, -9 Yards
Chase Mueller 1 Carry, -12 Yards
Green
Antonio Martin 4 Carries, 27 Yards, Touchdown
Robby Klockner 7 Carries, 13 Yards, Touchdown
Samino Manson 6 Carries, 11 Yards
Passing
Louisville
Charlie Roberts 10 of 18 for 119 Yards, 2 Touchdowns, 1 Interception
Green
Robby Klockner 21 of 37 for 183 Yards, 1 Interception
Receiving
Louisville
Chase Mueller 1 Catch, 48 Yards
Brandon Jackson 6 Catches, 40 Yards, 1 Touchdown
Jacob Davide 2 Catches, 27 Yards
Tate Golden 1 Catch, 4 Yards
Green
Antonio Martin 14 Catches, 108 Yards
Zach Baglia 5 Catches, 67 Yards
Jarrett Taylor 1 Catch, 8 Yards
Samino Manson 1 Catch, 0 Yards
Kick Returns
Louisville
Tate Golden 2 Returns, 22 Yards, 16 Long (11.0 Average)
Chase Mueller 1 Return, 19 Yards
Connor Morley 1 Return, 14 Yards
Matt Crosby 1 Return, 0 Yards
Green
Antonio Martin 2 Returns, 53 Yards, 37 Long (26.5 Average)
Samino Manson 1 Return, 8 Yards
Anthony Manderine 1 Return, 6 Yards
Dominic Manderine 1 Return 0 Yards
Punt Returns
Louisville
Brandon Jackson 1 Return, 43 Yards
Chase Mueller 1 Return, 16 Yards
Green
Antonio Martin 2 Returns, 48 Yards, 41 Long (24.0 Average)
Zach Baglia 1 Return, 7 Yards
Punts
Louisville
Carter Duskey 5 Punts, 164 Yards, 35 Long (32.8 Average)
Green
Samino Manson 5 Punts, 184 Yards, 48 Long (36.8 Average)