Leopards Finish 4th at District, Advance to State Tournament – Boys Bowling
Boys: Louisville 4118 (4th Out of 18)
<<< Previous At GlenOak | Boys Bowling Schedule | Next Vs. Canton McKinley >>>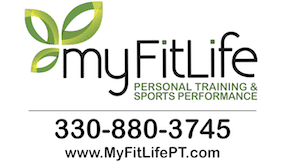 Boys Varsity Bowling finishes 4th place at District Tournament and qualifies for State! The Leopards had to roll three individual games and six baker games. The top six teams out of 18 qualify for the State tournament.
The Leopards shot individual sets of 953, 941, 964. The Boys were below the cut after the three individual games. The Leopards rallied back to shot baker games of 200, 182, 235, 299, 188, and 156 for a 1260 total pinfall. The Leopards 299 baker game broke the previous school record!
The Leopards ended up tieing for third with Padua-Franciscan. For State ranking purposes, Chase Barstow participated in a 9th and 10th frame roll-off. Padua-Franciscan won making the Leopards 4th place, still receiving a ticket to the State tournament.
The Leopards will make their first debut at the State tournament on March 6th at Waynes Webb's Columbus Bowl.
-Head Coach Courtney Stallman
UP NEXT: The Leopards will next host the Canton McKinley Bulldogs on Saturday, February 27. Match is set to begin at 10:30 AM from Eastbury Bowling Center.
---
---
LEOPARDS 4118 (4TH OUT OF 18)
Individual Scores:
Chase Barstow: 207, 197, 215 (Placed 23rd overall)
Jon Mong: 207, 214, 182 (Placed 28th overall)
Tom Warner: 191, 199, 195 (Placed 34th overall)
Nick Phillips: 153, 177, 195 (Placed 70th overall)
Matt Darlison: 195, 154
Angelo Dyer: 177
Baker Game Scores: 200, 182, 235, 299, 188,156
Team Standings:
1. Mentor – 4597
2. Boardman – 4334
3. Padua Franciscan – 4118
4. Louisville – 4118
5. Nordonia – 4069
6. Perry – 4066