Leopards Double Up Defending State Champion Chardon 4-2 – Baseball
Louisville 4, Chardon 2
<<< Previous Vs. Hoban | Baseball Schedule | Next Vs. St. Vincent-St. Mary >>>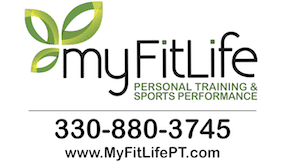 The Louisville Leopards Varsity Baseball Team avenged last year's regional final loss by doubling up the defending DII state champion Chardon Hilltoppers 4-2 Saturday at Andy Aljancic Field. With the victory, Louisville improves their record to 4-2 on the season.
---
Leopards Score All 4 Runs in Opening Inning
The Leopards scored all four of their runs in the bottom of the first to build an early 4-0 advantage. Junior shortstop Andrew Corona started the Louisville first with a single to left field before stealing second base. Then senior center fielder Charlie Roberts grounded to short, but the Hilltoppers were unable to tag Corona on a throw to third. That left runners on the corners with no one out.
The Leopards were gifted the first run of the contest when Chardon junior pitcher Mason Wolf pickoff attempt to first was offline allowing Corona to score from third and Roberts to advance to second. Louisville senior second baseman Connor Morley took advantage of the runner in scoring position by delivering an RBI single to left field scoring Roberts to put LHS ahead 2-0.
Senior designated hitter Karson Siegfried was hit by a pitch and junior first baseman Cole Miller walked on four pitches to load the bases. Sophomore right fielder Cooper Rice batted next and grounded into a fielder's choice allowing Morley to come across to make it 3-0, with still only one out.
Junior third baseman Caleb House hit a fly ball to right field in the next at-bat. The fielder misplayed the ball allowing Siegfried to score from third to give the Leopards a 4-0 cushion.
---
Graziani Throws Complete Game to Earn 1st Win
Junior starting pitcher Bryce Graziani threw a complete game, gave up 2 runs on 5 hits, and struck out 4 en rout to his first varsity win. Chardon put a runner aboard in each of the first three innings, but no Hilltopper reached second base until the fourth inning. The left handed Graziani used a deadly pickoff move to pick off junior left fielder Leo Colombi for the second out in the second inning. In the third inning, senior center fielder Ethan Faber led off with a single, but Graziani kept him close while getting the next three batters out to end the frame.
Graziani surrendered a pair of runs in the fourth inning, but retired 11 of the final 12 hitters he faced to end the contest. This included retiring the side in order in both the fifth and sixth innings.
---
Leszysnki Leads Hilltoppers with 2-Run Double
Junior right fielder Austin Leszynski batted 2-for-3 with a 2-run double in the top of the fourth to lead Chardon. Colombi doubled in the previous at-bat to put runners on second and third. Leszynski followed with a double to right field that allowed junior courtesy runner Joseph Payne and Colombi to score.
---
Morley Goes 3-for-3 to Lead Leopards
The Leopards out-hit the Hilltoppers 7-5 for the game. Morley finished a perfect 3-for-3 at the plate to lead Louisville. Corona also went 2-for-4 with a double.
UP NEXT: The Louisville Baseball Team will next host the St. Vincent-St. Mary Fighting Irish on Tuesday, April 11. Game time is set for 5:00 PM from Andy Aljancic Field. JV will travel to Summit Lakes Fields to take on St. Vincent-St. Mary at the same time.
---
Donate to Leopard Nation
---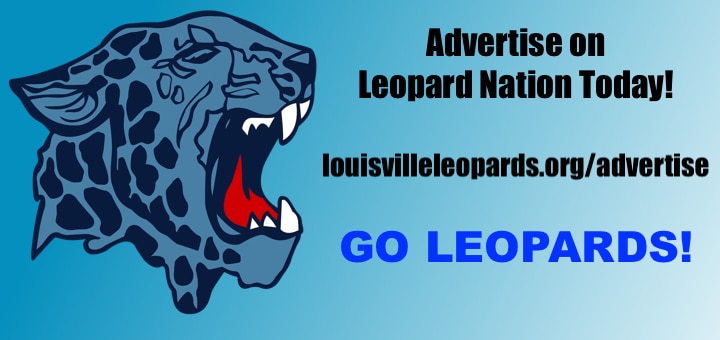 Don't forget to Subscribe to Our Posts for Free
---
Chardon at Louisville Varsity Baseball Box Score
LEOPARDS 4, HILLTOPPERS 2
Team 123-456-7–R-H-E
Chardon 000-200-0–2-5-5
Louisville 400-000-X–4-7-1
CHARDON HILLTOPPERS VARSITY BASEBALL BATTING STATS
| | | | | | | |
| --- | --- | --- | --- | --- | --- | --- |
| LINEUP | AB | R | H | RBI | BB | SO |
| W Francis (2B) | 4 | 0 | 0 | 0 | 0 | 0 |
| N Kirsh | 3 | 0 | 0 | 0 | 0 | 2 |
| J Barker (1B) | 3 | 0 | 0 | 0 | 0 | 0 |
| S Fawcett (C) | 2 | 0 | 0 | 0 | 0 | 0 |
| –J Payne | 0 | 1 | 0 | 0 | 0 | 1 |
| H Fetchik (3B) | 3 | 0 | 0 | 0 | 0 | 1 |
| L Colombi (LF) | 2 | 1 | 1 | 0 | 1 | 1 |
| A Leszynski (RF) | 3 | 0 | 2 | 2 | 0 | 0 |
| H Greco (SS) | 2 | 0 | 0 | 0 | 0 | 0 |
| —L Gunnoe | 1 | 0 | 1 | 0 | 0 | 0 |
| E Faber (CF) | 3 | 0 | 1 | 0 | 0 | 0 |
| TEAM | 26 | 2 | 5 | 2 | 1 | 4 |
2B: A Leszynski, L Colombi
TB: E Faber 1, L Gunnoe 1, A Leszynski 3, L Colombi 2
HBP: S Fawcett
E: H Greco, H Fetchik, M Wolf, A Leszynski, L Colombi
CHARDON HILLTOPPERS VARSITY BASEBALL PITCHING STATS
| | | | | | | |
| --- | --- | --- | --- | --- | --- | --- |
| PITCHING | IP | H | R | ER | BB | SO |
| M Wolf(L) | 4 | 5 | 4 | 3 | 4 | 3 |
| B Fatur | 2 | 2 | 0 | 0 | 0 | 2 |
| TEAM | 6 | 7 | 4 | 3 | 4 | 5 |
HBP: M Wolf, B Fatur 2
Pitches-Strikes: M Wolf 84-48, B Fatur 30-15
Batters Faced: M Wolf 23, B Fatur 9
LOUISVILLE LEOPARDS VARSITY BASEBALL BATTING STATS
| | | | | | | |
| --- | --- | --- | --- | --- | --- | --- |
| LINEUP | AB | R | H | RBI | BB | SO |
| A Corona (SS) | 4 | 1 | 2 | 0 | 0 | 1 |
| C Roberts (CF) | 4 | 1 | 1 | 0 | 0 | 0 |
| C Morley (2B) | 3 | 1 | 3 | 0 | 1 | 0 |
| K Siegfried | 2 | 1 | 0 | 0 | 0 | 0 |
| C Miller (1B) | 2 | 0 | 0 | 0 | 2 | 0 |
| C Rice (RF) | 2 | 0 | 1 | 1 | 0 | 0 |
| —Z Triplett (RF) | 1 | 0 | 0 | 0 | 0 | 0 |
| C House (3B) | 1 | 0 | 0 | 0 | 1 | 0 |
| Z Ganser (C) | 3 | 0 | 0 | 0 | 0 | 2 |
| K Vesely (LF) | 3 | 0 | 0 | 0 | 0 | 2 |
| TEAM | 25 | 4 | 7 | 1 | 4 | 5 |
2B: A Corona
TB: A Corona 3, C Roberts 1, C Rice 1, C Morley 3
HBP: C House, K Siegfried 2
SB: A Corona
CS: C Roberts
E: C Rice
LOUISVILLE LEOPARDS VARSITY BASEBALL PITCHING STATS
| | | | | | | |
| --- | --- | --- | --- | --- | --- | --- |
| PITCHING | IP | H | R | ER | BB | SO |
| B Graziani(W) | 7 | 5 | 2 | 2 | 1 | 4 |
| TEAM | 7 | 5 | 2 | 2 | 1 | 4 |
HBP: B Graziani
Pitches-Strikes: B Graziani 97-62
Batters Faced: B Graziani 28
Records: Louisville 1-1