Louisville Leopards Volleyball 2021 Preview
Louisville Leopards Volleyball 2020 Season Recap
Our 2020 season had some ups and downs with seeing some really good teams and playing a tough schedule, but this group of young ladies never stopped working hard and pushing to better themselves every single day. The girls set goals at the beginning of the season both individually and as a team and they saw a lot of those goals become achieved.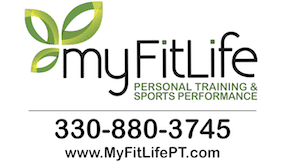 After a 10 game winning streak, an appearance in the District Final, and a final record of 16-9, these ladies should be so incredibly proud of all they did and accomplished this year. We are proud of each and every one of them.
We had a great core group of seniors in Olivia Barnett-Sims, Amanda Clark (Honorable Mention Stark County), Sydney Bast (2nd team Stark County and District 4), Lauren Siegfried (1st team Stark County and District 4), and Paige Cole (Stark County and District 4 – D1 – PLAYER OF THE YEAR). These ladies were a stand out group of athletes and leaders. Each of them led the team in different aspects of the game and were a huge part of the team's success this season. To say we are going to miss them next year is an understatement.
– Head Coach Alicia Mihelic
View Louisville Leopards Volleyball 2020 Schedule and Roster
---
Louisville Leopards Volleyball Season Preview
The Louisville Varsity Volleyball team lost a lot of experience and scoring through 2020 graduation, however are returning five starters to the rotation this Fall. They have already faced adversity losing two of those starters to injury. Senior middle hitter, Kendal Loy, for the entire season and junior middle hitter Lexi Jobe for what is looking like the first part of the season.
The Leps will be moving two sophomores, Brooke Haren and Sloane Sypolt to anchor the middle of the net. Along with returning setter Addison Burick, the Leopards will be starting three Sophomores.
The Lady Leopards have 5 seniors this season. These seniors are Kelsey Adelman, Emma Davis, Bridget DeJacimo, Kendal Loy, and Reagan Vanover. The remaining team members are Juniors Kait Kardohely, Karlie Root, and Emma Wilson.
The young Leps will look to their 2 captains for leadership this year through seniors Kendal Loy and Emma Davis.
The JV team boasts an all Freshman roster that will be sure to contend in every competition.
– Head Coach Alicia Mihelic
Louisville Leopards Volleyball Varsity Schedule | Louisville Leopards Varsity Volleyball Roster
Louisville Leopards Volleyball JV Schedule | Louisville Leopards JV Volleyball Roster
---
Donate to Leopard Nation
---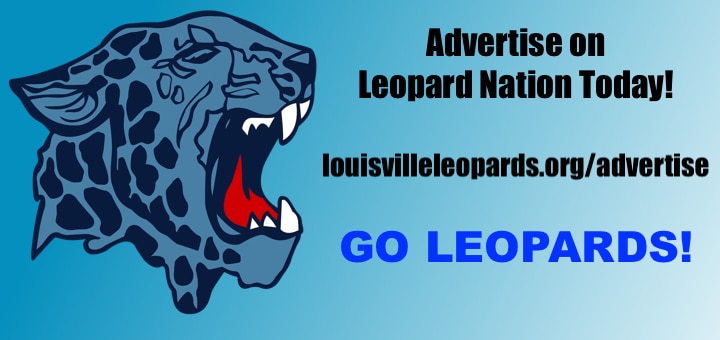 Don't forget to Subscribe to Our Posts for Free