Louisville Shuts Down United Local 5-0 – Boys Tennis
Louisville 5, United Local 0
<<< Previous At Claymont | Boys Tennis Schedule | Next Vs. Hoover >>>
The Louisville Leopards Boys Tennis Team shutout the visiting United Local Eagles Thursday at the Greg Parrish Courts. With their second straight win, Louisville improves to 5-6 on the season.
---
Louisville Boys Tennis Box Score
LEOPARDS 5, EAGLES 0
Singles
#1 Austin Beck (L) d Jacob Tucker (U) (L) 6-0,6-1
#2 Gabe Stoffer (L) d Nevis Jones (U) 6-0,6-0
#3 Chase Duskey (L) d Natalie Summers (U) 6-0,6-0
Doubles
#1 Garett Holleran & Brenden Eyler (L) d Brycen Haynes & Zayden Haynes (U) 6-0,6-0
#2 Peyton Eyler & Logan Demos 11 (L) d Lucy Stout & Abby Jones (U) 6-0,6-0
UP NEXT:The Louisville Boys Tennis Team will next host the North Canton Hoover Vikings on Monday, April 17. Match is slated to start at 4:00 PM from the Greg Parrish Courts.
Cover Photo By The Louisville Herald
---
Donate to Leopard Nation
---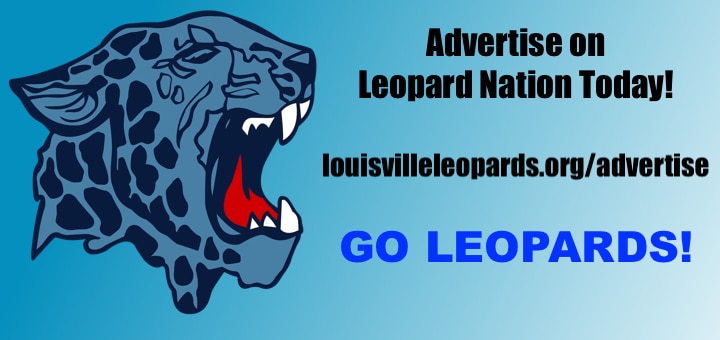 Don't forget to Subscribe to Our Posts for Free