Leopards Drop Home Game To Mustangs 11-1 – Baseball
Strongsville 11, Louisville 1
<<< Previous At Green | Baseball Schedule | Next Vs. St. Ignatius Blue >>>
The Louisville Leopards Varsity Baseball Team fell to the visiting Strongsville Mustangs 11-1 Tuesday Evening at Andy Aljancic Field. With the loss, Louisville drops to 4-2 on the season.
---
Leopards Break Up Shutout in the 4th
The Leopards only run of the contest came in the bottom of the fourth inning. Senior first baseman Ryan Aljancic led off the frame with a single to right field, but was thrown out trying to advance to second on senior shortstop Kaedin Gotshall's fielder's choice two batters later. With two outs, sophomore pitcher Connor Morley drew a four-pitch walk and junior third baseman Caleb Miller reached on an error to load the bases. Next, junior right fielder Zack Seaman also drew a four-pitch bases loaded walk to bring home Gotshall from third to cut the lead to 2-1.
---
---
Gentile Goes 3-for-4 to Lead Strongsville
It was all Mustangs outside of that as they pounded out 11 runs on 11 hits as a team to remain unbeaten at 4-0. Third baseman Anthony Gentile led Strongsville by batting 3-for-4 with a double and a pair of RBIs. Second baseman Connor Chupek and centerfielder Zach Gaspar also drove in two runs each.
Overall nine different Mustangs recorded hits and eight crossed the plate. Catcher Mitch Szymczak and his replacement Anthony Zacharyasz also tallied RBIs for Strongsville.
---
Kroese Earns Win for Mustangs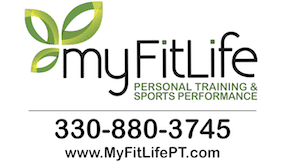 On the hill, starting pitcher Garrett Kroese earned the victory for the Mustangs pitching four innings, giving up 0 earned runs on 3 hits, and striking out 3. Morley suffered the loss for the Leopards despite striking out 5 in four innings of work. Seniors Evan Kroah and Colby Croxton also struck out 2 batters each in relief for LHS.
FRESHMAN: Louisville 8, Strongsville 3
UP NEXT: The Louisville Baseball Team will next host the St. Ignatius (Blue) Wildcats on Wednesday, April 7 at 5:00 PM.
---
Donate to Leopard Nation
---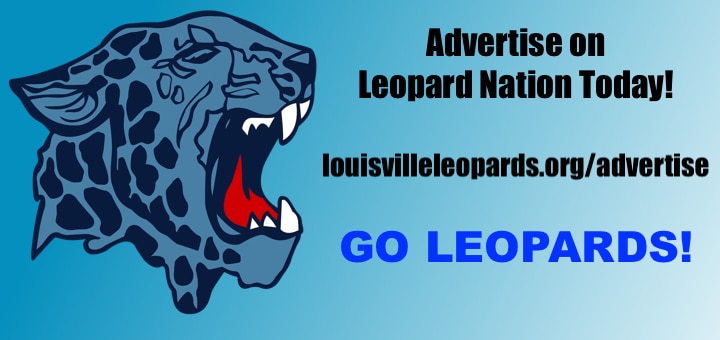 Don't forget to Subscribe to Our Posts for Free
VARSITY BASEBALL BOX SCORE
MUSTANGS 11, LEOPARDS 1
Team 123-456-7–R-H-E
Strongsville 002-026-1–11-11-3
Louisville 000-100-0–1-5-2
STRONGSVILLE MUSTANGS BASEBALL VARSITY BATTING STATS
| Lineup | AB | R | H | RBI | BB | SO |
| --- | --- | --- | --- | --- | --- | --- |
| Gregory | 3 | 1 | 1 | 0 | 1 | 0 |
| -Stross | 1 | 0 | 0 | 0 | 0 | 0 |
| Szymczak | 2 | 2 | 1 | 1 | 2 | 0 |
| -Zacharyasz | 1 | 0 | 1 | 1 | 0 | 0 |
| Gaspar | 4 | 2 | 1 | 2 | 0 | 2 |
| -Gyurky | 1 | 0 | 0 | 0 | 0 | 1 |
| Stroemple | 3 | 2 | 1 | 0 | 1 | 1 |
| Chupek | 3 | 1 | 1 | 2 | 0 | 1 |
| Gentile | 4 | 0 | 3 | 2 | 0 | 1 |
| Lien | 2 | 0 | 0 | 0 | 0 | 2 |
| -Sealey | 1 | 1 | 0 | 0 | 1 | 1 |
| Beard | 2 | 0 | 1 | 0 | 0 | 0 |
| -McCrann | 0 | 1 | 0 | 0 | 1 | 0 |
| Cunningham | 2 | 1 | 1 | 0 | 1 | 0 |
| -Hartman | 1 | 0 | 0 | 0 | 0 | 0 |
| Morad | – | – | – | – | – | – |
| -Kowalski | – | – | – | – | – | – |
| Kroese | – | – | – | – | – | – |
| Warren | – | – | – | – | – | – |
| Totals | 30 | 11 | 11 | 8 | 7 | 9 |
STRONGSVILLE MUSTANGS BASEBALL VARSITY PITCHING STATS
| Pitching | IP | #P | S% | H | R | ER | SO | BB | HR |
| --- | --- | --- | --- | --- | --- | --- | --- | --- | --- |
| Kroese | 4.0 | 54 | .704 | 3 | 1 | 0 | 3 | 2 | 0 |
| Morad | 2.0 | 27 | .704 | 1 | 0 | 0 | 0 | 0 | 0 |
| Warren | 1.0 | 15 | .600 | 1 | 0 | 0 | 1 | 1 | 0 |
| Totals | 7.0 | 96 | .688 | 5 | 1 | 0 | 4 | 3 | 0 |
LOUISVILLE LEOPARDS BASEBALL VARSITY BATTING STATS
| Lineup | AB | R | H | RBI | BB | SO |
| --- | --- | --- | --- | --- | --- | --- |
| Zack Seaman | 2 | 0 | 0 | 1 | 1 | 0 |
| -Kyle Vesley | 1 | 0 | 0 | 0 | 0 | 0 |
| Charlie Roberts | 3 | 0 | 1 | 0 | 0 | 0 |
| -Tony Brahler | 0 | 0 | 0 | 0 | 1 | 0 |
| Broc Pickens | 2 | 0 | 0 | 0 | 0 | 1 |
| -Cory Noble | 1 | 0 | 1 | 0 | 0 | 0 |
| Tyler Jackson | 3 | 0 | 1 | 0 | 0 | 0 |
| -Derek Lizer | 1 | 0 | 0 | 0 | 0 | 1 |
| Ryan Aljancic | 3 | 0 | 1 | 0 | 0 | 1 |
| -Josh Stafford | 1 | 0 | 0 | 0 | 0 | 0 |
| Walker Kandel | 4 | 0 | 0 | 0 | 0 | 0 |
| Kaedin Gotshall | 2 | 1 | 0 | 0 | 0 | 1 |
| -Anthony Warner | 1 | 0 | 0 | 0 | 0 | 0 |
| Connor Morley | 1 | 0 | 0 | 0 | 1 | 0 |
| -Colby Croxton | 1 | 0 | 0 | 0 | 0 | 0 |
| Caleb Miller | 2 | 0 | 0 | 0 | 0 | 0 |
| -Karson Siegfried | 1 | 0 | 1 | 0 | 0 | 0 |
| Evan Kroah | – | – | – | – | – | – |
| Totals | 29 | 1 | 5 | 1 | 3 | 4 |
LOUISVILLE LEOPARDS BASEBALL VARSITY PITCHING STATS
| Pitching | IP | #P | S% | H | R | ER | SO | BB | HR |
| --- | --- | --- | --- | --- | --- | --- | --- | --- | --- |
| Connor Morley | 4.0 | 70 | .671 | 8 | 4 | 2 | 5 | 1 | 0 |
| Evan Kroah | 1.1 | 36 | .389 | 0 | 4 | 4 | 2 | 4 | 0 |
| Colby Croxton | 1.2 | 41 | .512 | 3 | 3 | 2 | 2 | 2 | 0 |
| Totals | 7.0 | 147 | .558 | 11 | 11 | 8 | 9 | 7 | 0 |
Records: Louisville 4-2