Leopards Orbit Past Comets 50-42 to Win Sectional Title – Boys Basketball

#10 Louisville 50, #17 Solon 42
<<< Previous Vs. Central Catholic | Boys Basketball Schedule | Next Vs. Walsh Jesuit >>>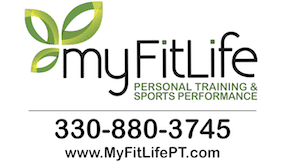 The #10 seed Louisville Leopards Boys Basketball Team defeated the #17 seed Solon Comets 50-42 in their DI Northeast 3 Sectional Final played at Louisville High School. With the win, Louisville improves to 19-4 and advances to the DI Northeast 3 District Semifinals on Thursday, March 2 at 7:00 PM at Euclid High School.
Varsity Recap | Varsity Box Score | JV Box Score
---
Nigro and Aljancic Reach Double Figures For LHS
Junior guard Hayden Nigro scored 5 of his team high 13 points in the fourth quarter to lead the Leopards. Senior wing Will Aljancic also dropped in 12 and sophomore point guard Beau Siegfried added 9. All three scored in every quarter.
The Leopards never trailed from start to finish. Louisville used a 6-0 run in the first quarter to take control of the game. Siegfried scored a basket to make it 6-4. Then Aljancic stole the ensuing inbound and dunked it home. A few possessions later, Siegfried intercepted a Solon pass and threw down court to Nigro to up the Leopard lead to 10-4.
The Comets would rally to within 25-24 before Louisville put together another 6-0 run. Sophomore guard Tate Aljancic hit a three-pointer from the left wing to put the Leopards ahead 31-24.
Solon would close the gap to 33-31 early on in the second half, but Louisville would stretch their lead back to seven by the end of the third quarter at 42-35. Points came at a premium in the fourth quarter, but the Leopards outscored the Comets 8-7 to finish with their largest advantage of the game at 50-42.
---
Nigro Breaks Career Free Throw Record
Nigro made a pair of free throws with 4:25 left in the second quarter to tie Michael Brown (2007-2010) for the Louisville career free throw record with 250. Nigro passed Brown by hitting the front end of a pair of free throws with 1:45 left in the third quarter.
Nigro would finish 5 of 9 from the line for the night and has now hit 253 career free throws for the Leopards.
---
Brown Scores Game High 15 for Solon
Junior forward Cam Brown made a pair of three-pointers and scored a game high 15 to lead the Comets. Junior guard Noah Morgan also reached double figures by scoring all of his 10 points in the second quarter. Senior guard Jacob Blade added 6 as well.
This was the first ever meeting between these two team in their history. Louisville is now 60-89 all-time in the postseason from records dating back to 1932. They are also now 7-2 in the tournament when playing at home.
UP NEXT: The #10 seed Leopards will next take on the #8 seed Walsh Jesuit Warriors in the DI Northeast 3 District Semifinals on Thursday, March 2. Game time is set for 7:00 PM from Euclid High School.
---
Donate to Leopard Nation
---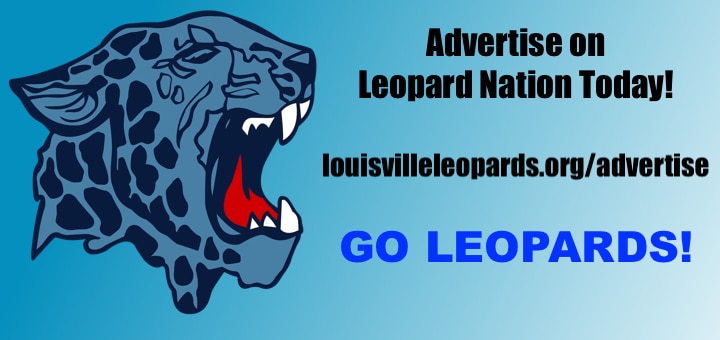 ---
Solon at Louisville Basketball Statistics
LEOPARDS 50, COMETS 42
Team 1-2-3-4–TOTAL
Solon 9-18-8-7–42
Louisville 12-19-11-8–50
COMETS: Brown 6 1-1 15, Morgan 4 2-3 10, Jones 3 0-1 6, Kormuth 2 0-0 5, Bush 1 2-6 4, Walker 0 2-4 2. TOTAL 16 7-13 42.
3-Pointers (3): Brown 2, Kormuth
Team FT: 7-15 47%
LEOPARDS: Nigro 4 5-9 13, W. Aljancic 5 2-8 12, Siegfried 4 1-3 9, Gross 3 1-6 7, Marshall 2 2-5 6, T. Aljancic 1 0-0 3. TOTAL 19 11-31 50.
3-Pointers (1): T. Aljancic
Team FT: 11-31 35%
Fouls: 23-18 Solon
Turnovers: 17-9 Solon
Records: Louisville 19-4