Smith Scores Twice as Louisville Ties Perry 2-2 – Boys Soccer
Louisville 2, Perry 2
<<< Previous At Wadsworth | Boys Soccer Schedule | Next Vs. Massillon >>>
The Louisville Leopards Boys Varsity Soccer Team tied the visiting Perry Panthers 2-2 Saturday Afternoon at Louisville Leopards Stadium. With the draw, Louisville moves to 4-4-3 on the season.
---
---
Smith Scores Both Leopards Goals
Senior Austin Smith scored both goals for the Leopards. Assists were provided by sophomores Brady Adams and Ethan Diller.
Louisville took a 2-1 lead into the half before Perry knotted the game at 2-2 in the second half.
---
Tongret and Bailey Score for Panthers
The Panthers were led by seniors Gary Tongret and Andrew Bailey who each scored a goal. Perry is now 4-5-3 on the season with the tie.
---
Louisville & Perry Tie For First Time Since 2015
This is the first tie between the Leopards and Panthers since a 3-3 draw in 2015. Perry had won the previous four matchups in the series coming into the contest including 4 of the last 5 games played at Louisville.
The Leopards are now 3-6-2 against the Panthers all-time and remain winless against Perry when playing at home moving to 0-4-2 all-time.
<<< Previous 2020 | Perry All-Time Series
UP NEXT: The Louisville Leopards Boys Soccer Team will next host the Massillon Tigers on Tuesday, October 5. Game time is set for 7:00 PM from Louisville Leopards Stadium.
COVER PHOTO BY THE LOUISVILLE HERALD
---
JV: Louisville 1, Perry 0
The Leopards JV Team shutout the visiting Panthers 1-0 Saturday at Louisville Leopards Stadium. With the victory, Louisville JV is now 6-4-1 on the season.
Damen Lowder scored the Leopards lone goal.
Sophomore goalkeeper Noah Emmons recorded the shutout in goal for Louisville.
---
Donate to Leopard Nation
---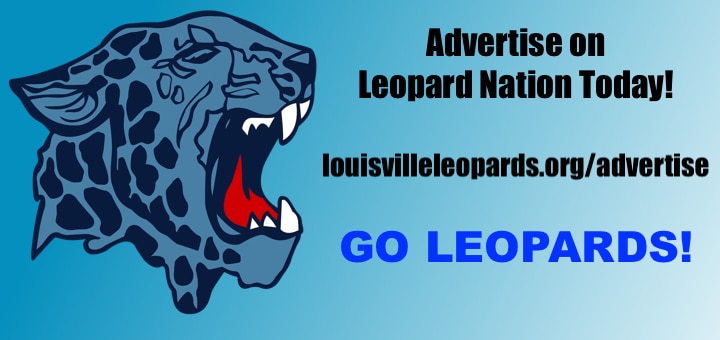 Don't forget to Subscribe to Our Posts for Free
---
Perry at Louisville Boys Soccer Box Score
LEOPARDS 2, PANTHERS 2
Team 1-2–TOTAL
Perry 1-1–02
Louisville 2-0-02