Henderhan Records 20th Shutout as Leopards Blank Dukes 1-0 – Girls Soccer
Louisville 1, Marlington 0
<<< Previous Vs. GlenOak | Girls Soccer Schedule | Next Vs. Coventry >>>
The Louisville Leopards Girls Soccer Team shutout the visiting Marlington Dukes 1-0 Wednesday Night at Louisville Leopards Stadium. With the victory, Louisville improves to 2-3 on the season.
---
Beatty Scores Lone Goal in Opening Half
Freshman Sammi Beatty scored the only goal of the contest in the opening half and Louisville rode that 1-0 lead to the end. Beatty scored her second goal of the season via an assist from sophomore Alissa Lingenhoel with 12:10 to go before halftime.
Senior goalkeeper Amelia Henderhan recorded three saves in earning the shutout in goal for the Lady Leopards. The shutout is her second of the season and the 20th of her varsity career.
---
---
Leopards Vs. Dukes Girls Soccer Series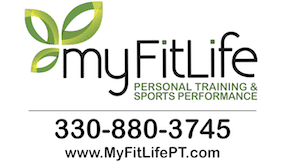 Louisville has now won 8 of their last 11 meetings against Marlington overall. The Lady Leopards are now 8-10-2 against the Lady Dukes all-time, which includes a 3-6-1 record at home in the series.
This is the fourth time that Louisville has shutout Marlington in the history of the series (also in 2013, 2014, 2015). The combined one goal scored is also a low for the series tying the 2006, 2015, and 2018 games between the two former Northeastern Buckeye Conference foes.
<<< Previous 2021 | Marlington All-Time Series
UP NEXT: The Lady Leopards will next host the Coventry Comets on Wednesday, September 7 at 7:00 PM.
---
Marlington at Louisville Girls Soccer Box Score
LEOPARDS 1, DUKES 0
Team 1-2–TOTAL
Louisville
1st Half
LOUISVILLE – Sammi Beatty (Alissa Lingenhoel) | LHS 1, MHS 0, 12:10
2nd Half
No Scoring
Shots: Louisville 4-3
Corner Kicks: 2-2
Records: Louisville 2-3