Tied at the Half, Louisville Leaps Past Lorain 52-43 – Boys Basketball
Mount Union Classic:
Louisville 52, Lorain 43
<<< Previous Vs. Barberton | Boys Basketball Schedule | Next At North Canton Hoover >>>
The Louisville Leopards Boys Varsity Basketball Team defeated the Lorain Titans 52-43 Thursday Evening at Timken Gymnasium as part of the annual Mount Union Classic. With their fifth straight victory, Louisville is now 7-1 on the season.
---
Aljancic Scores 14 of Game High 24 in 1st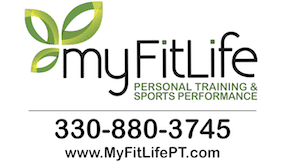 Junior guard Will Aljancic was unstoppable out of the gate pouring in 14 of his game high 24 points in the opening quarter to lead the Leopards. Senior guard Tyler Boldon scored all 8 of his points in the second half and freshman guard Beau Siegfried finished with 6 points in the fourth quarter. Senior post AJ Lingenhoel also tallied 6 for Louisville.
---
Louisville Pulls Away in 2nd Half
The two teams remained deadlocked at the end of the first two quarters, 16-16 after the first and 24-24 at halftime. The Leopards began to pull away in the third quarter with the difference being a pair of three-pointers by Aljancic and Boldon. The duo would finish with all six of Louisville's baskets from beyond the arch in the game. The Leopards took a 38-32 advantage into the fourth quarter as a result.
Louisville finished a perfect 5-of-5 from the line in the fourth quarter to ice the game. The Leopards edged the Titans 14-11 in the final period to take the game 52-43.
---
Daniels Scores Team High 13 for Lorain
Lorain was led by senior shooting guard Jordan Daniels who scored a team high 13 points and senior small forward Christian Ruiz who dropped in 12. Sophomore point guard Asiah Kielian also added 6 and senior shooting guard Rashaad Carter tacked on 5 for the Titans.
This is the first known head-to-head meeting between Louisville and Lorain in any sport.
UP NEXT: The Leopards will next travel to take on the North Canton Hoover Vikings on Thursday, December 30. JV is slated to begin at 6:00 PM with varsity following around 7:15 PM.
---
Donate to Leopard Nation
---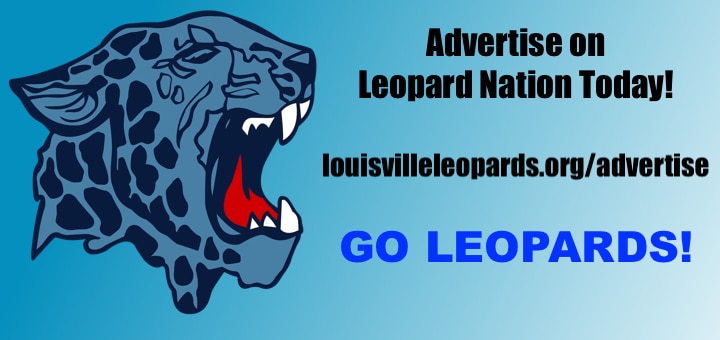 ---
Varsity Statistics
LEOPARDS 52, TITANS 43
Team 1-2-3-4–TOTAL
Lorain 16-8-8-11–43
Louisville 16-8-14-14–52
TITANS: Daniels 5 2-2 13, Ruiz 6 0-0 12, Kielian 3 0-1 6, Carter 2 0-0 5, Amerson 2 0-2 4, Wade 1 0-0 3. TOTAL 19 2-5 43.
3-Pointers (3): Carter, Daniels, Wade
Team FT: 2-5 40%
LEOPARDS: Aljancic 9 2-4 24, Boldon 3 0-0 8, Lingenhoel 1 4-4 6, Siegfried 2 2-2 6, Nigro 1 3-4 5, Mueller 1 0-1 2, Gross 0 1-2 1. TOTAL 17 12-17 52.
3-Pointers (6): Aljancic 4, Boldon 2
Team FT: 12-17 71%
Fouls: 15-5 Lorain
Turnovers: 11-10 Louisville
Records: Louisville 7-1