Louisville Doubled Up At GlenOak 2-1 – Girls Soccer
GlenOak 2, Louisville 1
<<< Previous At Marlington | Girls Soccer Schedule | Next At Rocky River >>>
The Louisville Leopards Girls Varsity Soccer Team lost a close contest 2-1 against the host GlenOak Golden Eagles Saturday Night at Bob Commings Field. With the loss, Louisville falls to 1-2-2 on the year.
---
---
Leopards Vs. Golden Eagles Girls Soccer History
Senior Fallon VanZant scored the Lady Leopards only goal of the contest via a free kick late in the second half. The goal was her first of the season and it chopped the Golden Eagles lead in half at 2-1 with 4:11 left.
Louisville was unable to score again and GlenOak prevailed with a 2-1 victory.
---
---
Leopards Vs. Golden Eagles Girls Soccer History
The Golden Eagles have now defeated the Leopards in each of the past 2 seasons and in 5 of their past 6 meetings dating back to 2017. Louisville has not defeated GlenOak since 2016 and has not won at Bob Commings Field since 2014.
As a result, the overall series is now tied 9-9-4 with the Lady Eagles holding a 4-3-3 record over the Leopards on their home turf.
JV: Louisville 5, GlenOak 1
UP NEXT: The Lady Leopards Girls Soccer Team will continue their road scheduled by traveling to face the Rocky River Pirates on Monday, August 30. The varsity only match will begin at 6:00 PM.
---
Donate to Leopard Nation
---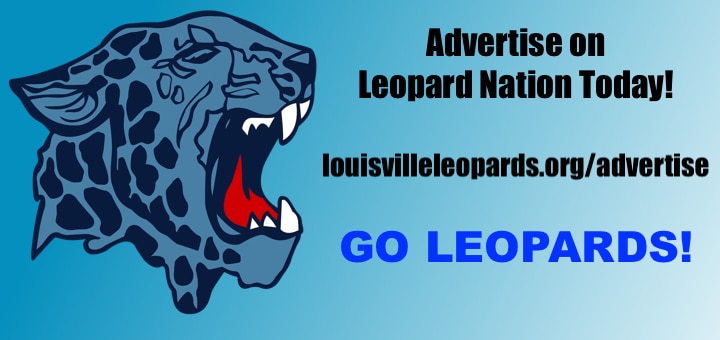 Don't forget to Subscribe to Our Posts for Free
---
Louisville at GlenOak Girls Soccer Box Score
GOLDEN EAGLES 2, LEOPARDS 1
Team 1-2–TOTAL
Louisville 0-1–01
GlenOak 1-1–02
1st Half
GLENOAK – | LHS 0, GHS 1, 20:56
2nd Half
GLENOAK – | LHS 0, GHS 2, 18:19
LOUISVILLE – Fallon VanZant | LHS 1, GHS 2, 4:11