Leopards Fall Short at the Buzzer Vs. Blue Devils – Girls Basketball
Berlin Center Western Reserve 45, Louisville 42
<<< Previous At Dalton | Girls Basketball Schedule | Next Vs. Boardman >>>
The Louisville Leopards Girls Varsity Basketball Team was nipped by the Berlin Center Western Reserve Blue Devils 45-42 Monday Night at Western Reserve High School. With the loss, Louisville falls to 7-13 on the season.
Junior Kendal Loy scored 8 of her game-high 16 points in the fourth quarter to lead the Lady Leopards. Senior Sherilynn Mullett also finished with 11 points and senior Paige Cole added 10 for Louisville.
---
Western Reserve Takes Early Double Digit Lead
The Blue Devils took a 13-2 lead at the outset and pulled ahead 18-4 through the first few minutes of the second quarter. The Lady Leopards rallied back with a 14-4 run to cut the deficit to 22-18 before Western Reserve took a 25-20 lead into the half.
The scoring slowed down in the third quarter, but the Blue Devils were able to increase their advantage to 33-27 at the end of three quarters. Berlin Center would eventually pull ahead by double digits at 41-31 with five minutes to go in the fourth quarter.
---
Late Three by Thorne Gives Louisville New Life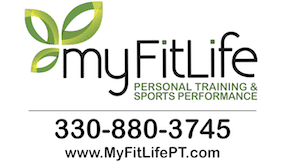 However, Louisville answered back with an 8-0 run in less than a minute and a half to cut the Devil lead to 41-39. Following that run, Western Reserve's Kennedy Miller hit two separate pairs of free throws from the charity stripe to re-up their lead to 45-39 with 37.3 seconds to play.
Mullett was unable to connect on a three-point attempt from the top of the arch on the next Leopards possession. But hope was kindled when the shot deflected off the left side of the rim and out of bounds off a Western Reserve player. Cole inbounded from the corner in to Aubrey Thorne on the left wing. Thorne had no option to her right and bounced a pass back to Cole, who drew a double team. Thorne snuck around the double team and found herself wide open in the left corner. Cole kicked a pass back to her and Thorne delivered with a three-pointer that found the bottom of the net to get Louisville within 45-42 with 16 seconds left to play.
---
Game-Tying Prayer Goes Unanswered
The Leopard defense pressed the Blue Devils, but Western Reserve found a seam and advanced the ball down court. Their ensuing fast break layup deflected too hard off the glass and fell off the front of the rim.
Mullett pulled down the rebound and gained control just in front of the baseline. She threw a pass to freshman Brooke Haren to her right and sprinted across the timeline. Haren tossed it back over to Mullett who threw up a prayer from the white volleyball line as the seconds waned away. The attempt kissed off the glass, hit the front of the rim, and popped out as the buzzer sounded.
---
Vuletick Leads Blue Devils with Game-High 19
Berlin Center was led by Danielle Vuletick who scored all of her game-high 19 points in the first half. Miller also hit 3 three-pointers, was a clutch 4-for-4 from the free throw line in the fourth quarter, and finished with 16 points. Brooke Schantz made a three-pointer and added 5 points as well.
This was the first meeting between the two schools in girls basketball. Louisville has now played nine new opponents in 2020-2021 that they have never played in any previous season. A new season starts Saturday.
UP NEXT: The #25 seed Lady Leopards will next host the #28 seed Boardman Spartans in the DI Northeast I Sectional Semifinals on Saturday, February 13 at 1:00 PM.
---
Pictures
Cover Photo By Jim & Laura Photography
View & Purchase Louisville Leopards Pictures on the Jim & Laura Photography Website
---
Donate to Leopard Nation
---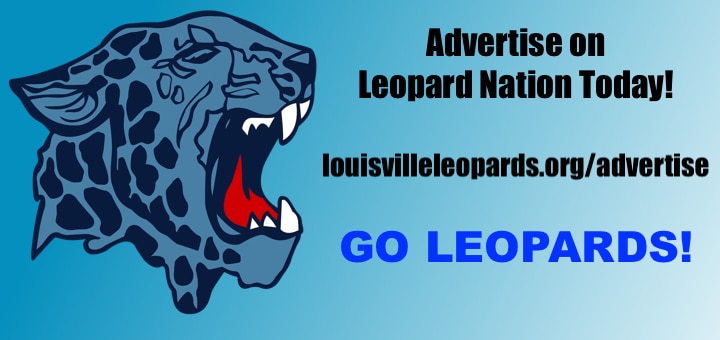 Don't forget to Subscribe to Our Posts for Free
---
Varsity Statistics
BLUDE DEVILS 45, LEOPARDS 42
Team 1-2-3-4–TOTAL
Louisville 4-16-7-15–42
Western Reserve 16-9-8-12—45
LEOPARDS: Loy 5 6-8 16, Mullett 5 0-1 11, Cole 4 1-2 10, Thorne 1 0-0 3, Adelman 1 0-0 2. TOTAL 16 7-11 42.
3-Pointers (3): Cole, Mullett, Thorne
Team FT: 7-11 64%
BLUE DEVIL: Vuletick 8 3-4 19, Miller 5 5-6 16, Schantz 2 0-0 5, Hughes 2 0-0 4, Eichert 0 1-2 1. TOTAL 17 9-12 45.
3-Pointers (4): Miller 3, Schantz
Team FT: 9-12 75%
Fouls: 15-12 Louisville
Turnovers: 14-8 Western Reserve
Records: Louisville 7-13
---
JV: Western Reserve 36, Louisville 34
JV Statistics
BLUE DEVILS 36, LEOPARDS 34
Team 1-2-3-4–TOTAL
Louisville 12-2-10-10—34
Western Reserve 5-9-8-14—36
LEOPARDS: Sypolt 3 5-8 11, Burick 2 0-0 5, Gonzalez 2 1-2 5, Ramsey 2 1-2 5, Mayle 2 0-0 4, Popa 1 0-0 2, Weaver 1 0-0 2. TOTAL 13 7-12 34.
3-Pointers (1): Burick
Team FT: 7-12 58%
BLUE DEVILS: Abrams 5 3-7 13, Jones 1 5-10 8, Heron 3 1-2 7, Cappabianca 1 1-2 3, Williams 0 3-4 3, Pence 0 2-5 2. TOTAL 10 15-30 36.
3-Pointers (1): Jones
Team FT: 15-30 50%
Fouls: 23-6 Louisville
Turnovers: 16-16
Records: Louisville 4-12