Louisville Takes Down Mentor at Hardwood Classic – Boys Basketball
Louisville 70, Mentor 62
<<< Previous Vs. Austintown Fitch | Boys Basketball Schedule | Next Vs. Howland >>>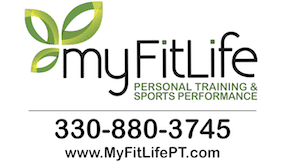 The Louisville Leopards Boys Varsity Basketball Team defeated the Mentor Cardinals 70-62 at the Hall of Fame City Hardwood Classic Saturday Evening at Massillon Washington High School. After starting the season 0-2 the Leopards have now ripped off five straight wins to improve to 5-2 on the year.
Varsity Recap | Varsity Box Score | JV Box Score | Freshman Box Score
---
Nigro Named Team MVP with 25 Points
Junior guard Hayden Nigro scored 10 of his game high 25 points in the fourth quarter to lead Louisville. He proved clutch in the final period burying all eight of his free throw attempts to finish 9 of 11 from the line for the game.
Nigro was named team MVP following the contest.
The Bellstore players of the game in game 5 were Louisville Hayden Nigro and for Mentor Matthew Biddell. Scholarships winners were Louisville Caden Wymer and Mentor Ryan Ioppolo pic.twitter.com/hrRLBHHL7e

— Hardwood Classic (@HOF_Hoops) December 18, 2022
---
Four Leopards Reach Double Figures
Three other Leopards players also reached double digits during the game. Senior wing Will Aljancic made Louisville's only three-pointer and racked up 17 points. Sophomore forwards Brayden Gross and Ashton Marshall also registered 12 points each for LHS.
The Cardinals held a 15-12 advantage at the end of the first quarter, but the Leopards answered back to take a 26-24 halftime lead. Louisville matched their first half point total in the third quarter in outscoring Mentor 26-20 to take control of the contest in taking a 52-44 lead into the fourth quarter.
The Cardinals shrunk the Leopard lead to 63-59 with 2:51 to play and got to within 66-62 late. However, Louisville would hit 10 of 13 free throws in the final stanza and score the final four points of the game to seal the victory.
---
Biddell Scores Team High 22 for Mentor
Mentor was led by junior shooting guard Matthew Biddell who connected on 3 three-pointers and finished with a team high 22 points. Biddell scored 19 points through the first three quarters, but the Leopard defense limited him to only a single three-point make in the fourth quarter en rout to the win. Biddell was named team MVP for the Cardinals after the game.
Two other Mentor players also finished in double figures. Junior shooting guard Ian Ioppolo made a pair of three-pointers and scored all of his 16 points in the second half. Senior guard Ryan Ioppolo cashed in on 3 three-pointers and ended his night with 11 points.
This was the first known meeting between the two schools in boys basketball.
UP NEXT: The Leopards will next host the Warren Howland Tigers on Tuesday, December 20 in one final game before their Florida Trip. JV will begin at 5:30 PM with Varsity following around 7:00 PM.
---
Donate to Leopard Nation
---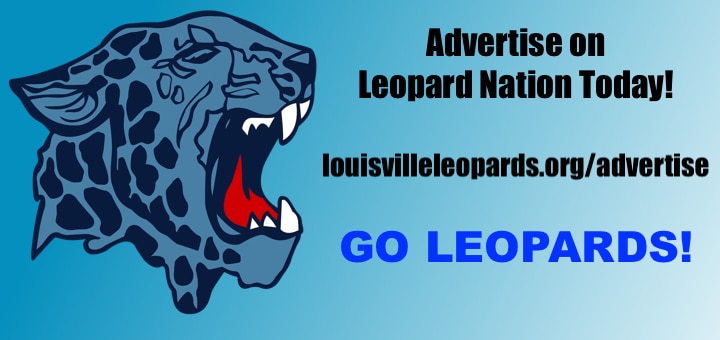 ---
Louisville Vs. Mentor Varsity Statistics
LEOPARDS 70, CARDINALS 62
Team 1-2-3-4–TOTAL
Mentor 15-9-20-18–62
Louisville 12-14-26-18–70
CARDINALS: Biddell 9 1-2 22, I. Ioppolo 7 0-1 16, R. Ioppolo 4 0-0 11, Frazure-Azzano 3 1-1 7, Calo 0 3-3 3, Harrison 1 1-2 3, O'Brien 0 0-1 0. TOTAL 24 6-10 62.
3-Pointers (8): Biddell 3, R. Ioppolo 3, I. Ioppolo 2
Team FT: 6-10 60%
LEOPARDS: Nigro 8 9-11 25, Aljancic 7 2-3 17, Gross 4 4-5 12, Marshall 5 2-3 12, Siegfried 2 0-0 4, Loy 0 0-2 0. TOTAL 26 17-24 70.
3-Pointers (1): Aljancic
Team FT: 17-24 71%
Fouls: 20-16 Mentor
Turnovers: 10-6 Louisville
Records: Louisville 5-2