Tornadoes Blow Past Leopards 7-1 in Opener – Softball

Dover 7, Louisville 1
<<< Previous 2019 Vs. Lakota East | Softball Schedule | Next Vs. Massillon >>>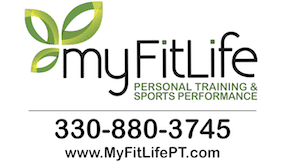 The Louisville Leopards Varsity Softball Team fell to the visiting Dover Tornadoes 7-1 in their season opener Saturday Afternoon at West Main Vet Clinic Field.
Batting lead-off, freshman shortstop Matti Benson batted 2-for-4 and stole a pair of bases to lead the Leopards offense.
---
Leopards Get on the Board in the Sixth
Trailing 4-0, Louisville was poised to rally in the bottom of the sixth. Senior centerfielder Kaylee Nolte led off with a single to center and then recorded her second steal of the game in advancing to second base. She then advanced to third base via a sacrifice bunt by Kenzi Denzer. Lauren Stillwagon bunted to the pitcher on the next pitch, the Dover catcher failed to come up with the throw home, and Nolte slid across the plate safely.
Brooke Brendle reached on an error a few pitches later to put Leopards on first and second with just one out. However, an inning ending double play would cut Louisville's rally well short. Dover shortstop Luneburg fielded the ball, tagged the runner advancing to third, and then threw to first for the 6-3 twin killer. LHS would strand 6 runners on the base paths for the game.
---
Durant Bats 4-for-4 to Lead Dover
The Tornadoes were led by Durant who finished 4-for-4 with a double and an RBI. Garren, Martin, and Taicelet also finished 2-for-4 each as Dover pounded out 12 hits for the game.
Seven different Tornadoes crossed the plate during the contest. Garren knocked home two runs, while Argento, Devault, and Locke recorded an RBI each.
Devault pitched a complete game to earn the victory in the circle. She gave up 1 run on 6 hits and struck out 7 in the process.
---
Tornadoes 1st Win Over the Leopards Since 2009
The loss snaps Louisville's three-game winning streak against Dover dating back to 2017. The Leopards shutout the Tornadoes 8-0 in 2017 and 3-0 in 2018 before run-ruling them 16-6 in 2019.
The all-time series between the two teams is now tied 9-9.
UP NEXT: The Louisville Leopards Softball Team will next host the Massillon Tigers on Monday, March 29.
VARSITY SOFTBALL BOX SCORE
TORNADOES 7, LEOPARDS 1
Team 123-45–R-H-E
Dover 130-000-3–7-12-1
Louisville 000-001-0–1-6-1
DOVER TORNADOES SOFTBALL VARSITY BATTING STATS
| Lineup | AB | R | H | RBI | BB | SO |
| --- | --- | --- | --- | --- | --- | --- |
| Luneburg | 4 | 1 | 1 | 0 | 0 | 0 |
| Taicelet | 4 | 1 | 2 | 0 | 0 | 0 |
| Martin | 4 | 1 | 2 | 0 | 0 | 0 |
| Durant | 4 | 1 | 4 | 1 | 0 | 0 |
| Devault | 4 | 1 | 1 | 1 | 0 | 0 |
| Locke | 3 | 0 | 0 | 1 | 1 | 0 |
| Garren | 4 | 1 | 2 | 2 | 0 | 0 |
| Adkins | 3 | 1 | 0 | 0 | 1 | 0 |
| Argento | 2 | 0 | 0 | 1 | 0 | 0 |
| – #22 | 2 | 0 | 0 | 0 | 0 | 0 |
| Totals | 34 | 7 | 12 | 6 | 2 | 0 |
DOVER TORNADOES SOFTBALL VARSITY PITCHING STATS
| Pitching | IP | #P | S% | H | R | ER | SO | BB | HR |
| --- | --- | --- | --- | --- | --- | --- | --- | --- | --- |
| Devault | 7.0 | 88 | .727 | 6 | 1 | 1 | 7 | 0 | 0 |
| Totals | 7.0 | 88 | .727 | 6 | 1 | 1 | 7 | 0 | 0 |
LOUISVILLE LEOPARDS SOFTBALL VARSITY BATTING STATS
| Lineup | AB | R | H | RBI | BB | SO |
| --- | --- | --- | --- | --- | --- | --- |
| Matti Benson | 4 | 0 | 2 | 0 | 0 | 0 |
| Shelby Mayle | 3 | 0 | 1 | 0 | 0 | 1 |
| Kaylee Nolte | 3 | 1 | 1 | 0 | 0 | 0 |
| Jenna Collins | 2 | 0 | 1 | 0 | 0 | 1 |
| – Kenzi Denzer | 0 | 0 | 0 | 0 | 0 | 0 |
| Lauren Stillwagon | 2 | 0 | 1 | 1 | 0 | 0 |
| – Katie Heath | 0 | 0 | 0 | 0 | 0 | 0 |
| Brooke Brendle | 3 | 0 | 0 | 0 | 0 | 1 |
| Katie Porter | 3 | 0 | 0 | 0 | 0 | 0 |
| Kat Frase | 3 | 0 | 0 | 0 | 0 | 3 |
| Kendra Thomas | 3 | 0 | 0 | 0 | 0 | 1 |
| Brooke Haren | – | – | – | – | – | – |
| Totals | 26 | 1 | 6 | 1 | 0 | 7 |
LOUISVILLE LEOPARDS SOFTBALL VARSITY PITCHING STATS
| Pitching | IP | #P | S% | H | R | ER | SO | BB | HR |
| --- | --- | --- | --- | --- | --- | --- | --- | --- | --- |
| Kendra Thomas | 7.0 | 98 | .663 | 12 | 7 | 4 | 0 | 2 | 0 |
| Totals | 7.0 | 98 | .663 | 12 | 7 | 4 | 0 | 2 | 0 |
Records: Dover 1-0, Louisville 0-1