Leopards Boys Places 9th, Girls 10th at District Track Meet – Track & Field
Boys: Louisville 47 (9th Out of 14)
<<< Jason Manse Crusader Relay | Boys Track Schedule | DI Austintown Regional >>>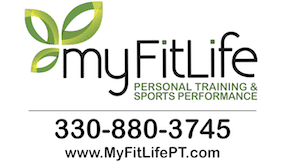 The Louisville Leopards Boys Track and Field Team competed at the Division I North Canton District Tournament Meet on Wednesday, May 19 and Friday, May 21 of last week at Memorial Stadium. The Leopards scored 47 points to earn 9th place out of 14 competing teams.
Three Louisville individuals and two Leopards relays teams qualified for the DI Austintown Fitch Regional Meet after their efforts at the district meet this past week. Individually, Austin Smith took second place in the 400 Meter Dash with a lifetime best time of 50.19. Colby Adams and Owen Pukys also placed fourth in their respective events. Adams clocked 9:43.80 in the 3200 meter run, while Pukys ran a lifetime best 1:59.91 in the 800 Meter run.
The Louisville 4×400 meter relay team finished with the second best time in school history coming in at 3:26.38 to take second in the district. The team included Smith, Seth Anderson, Ty Pinion, and Kael Mickley. They finished fell short of the school record by only .09 seconds. The mark of 3:26.29 is still held by Nick Chaplik, Michael Seaman, Cole Weston, and Noah Chaplik from 2017.
Earlier in the week, the 4×800 meter relay team of Pukys, Adams, Stephen Ulrich, and Bobby Ganser recorded a season best time of 8:06.84 to capture second place.
DI North Canton District Track and Field Meet 2021
Louisville Boys Track Regional Qualifiers
| | | | |
| --- | --- | --- | --- |
| Event | Athlete(s) | District Place | Finals |
| 4×800 Meter Relay | Owen Pukys, Colby Adams, Stephen Ulrich, Bobby Ganser | 3rd | 8:06.84 |
| 400 Meter Dash | Austin Smith | 2nd | 50.19 |
| 800 Meter Run | Owen Pukys | 4th | 1:59.91 |
| 3200 Meter Run | Colby Adams | 4th | 9:43.80 |
| 4×400 Meter Relay | Austin Smith, Seth Anderson, Ty Pinion, Kael Mickley | 2nd | 3:26.38 |
---
Girls: Louisville 28 (10th Out of 14)
<<< Jason Manse Crusader Relay | Girls Track Schedule | DI Austintown Regional >>>
The girls track team was led by senior Emma Springer and Junior Diana Pukys at the North Canton District Championship Track Championships. Pukys used a strong surge and pulled away from the field to secure the team's only victory on the day, winning the 800 meter run with a time of 2:19.18. Springer used her last jump of the day in the Long Jump and leaped her way to the regional meet with a mark of 16'4.5″ one inch ahead of the 5th place jumper from Lake High School. Both girls advanced to next week's Regional Championship meet at Austintown Fitch High School and will compete on Friday afternoon with a chance to earn a spot in the 2021 State Championships.
The team placed 10th overall scoring 28 points. Besides Pukys and Springer others that scored for the team were the foursome of Caitlyn Gatta, Josie Rigdon, Marisa Brown and Pukys in the 4 x 800 Relay. The teams time was 10:07.04, which was a 40 second improvement from the groups best time of the season. There time placed them 5th just one spot away from advancing. Another foursome ran a season best also placing 5th. This group was was the 4 x 100 relay of Emma Springer, Gabby Smith, Ma'Ryah Hargrove and Gabby Rich-DeGasperis. This quartet ran a 51.20 which was a 2.3 second improvement form last week's time at the Jason Manse Relays. Caitlyn Gatta ran well in the 3200 meter run to earn a 7th place finish with a time of 12:26.82. In the night's final race, Brown, Pukys, Hargrove and Smith returned to the track an earned an 8th place finish. Gatta was also a part of this relay as she ran a strong leg on Wednesday to help secure a spot in the finals.
Overall the team had many girls run season best times. With the competition being very tough and the team being so young you should look for the Leopards to be represented very well on the track in the upcoming years.
– Head Coach Jerry Fresenko
DI North Canton District Track and Field Meet 2021
Louisville Girls Track Regional Qualifiers
| | | | |
| --- | --- | --- | --- |
| Event | Athlete | District Place | Finals |
| 800 Meter Run | Diana Pukys | 1st | 2:19.18 |
| Long Jump | Emma Springer | 4th | 16-04.50 |
---
Donate to Leopard Nation
---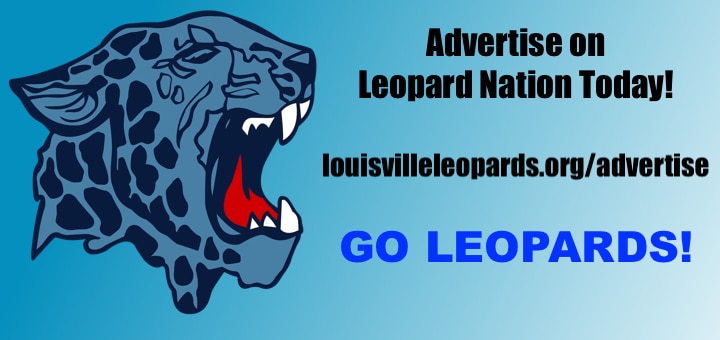 Don't forget to Subscribe to Our Posts for Free