Lady Leopards Take 1st, Boys 2nd at Jason Manse Crusader Relays
Boys: Louisville 100 (2nd Out of 7)
RECAP NOT YET PROVIDED
---
---
Girls: Louisville 104 (1st Out of 7)
The Lady Leopard track team competed in their final tune-up meet before entering the State Tournament next week. The team traveled to Canton Central Catholic and competed in the Jason Manse Crusader Relays. The meet honors Naval Veteran and Central Catholic Graduate Jason Manse. The girls scored 104 point to defeat the defending meet champions St. Vincent St. Mary by 5 points.
First place finishers were: 4 x 100 Relay; 52.4 (Gabby Rich-DeGasperis, Emma Springer, Gabby Smith, Ma'Ryah Hargrove), Sprint Medley Relay 2:03.3 ( Rich, DeGasperis, Springer, Hargrove and Taylor Dimmerling), 4 x 1600 relay 24:57.8 (Josie Rigdon, Chloe Cole, Sophia Mackall, Summer Gronow), Long Jump Relay 31'4.75″ (Springer and Diana Pukys), and the Shot Put Relay; 61'5″(Sloane Sypolt and Haley Ramsey).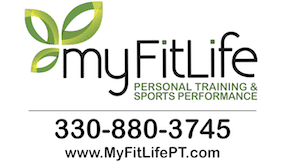 Second Place finishers were: Caitlyn Gatta in the 1500 meters with a time of 5:28.1, 4 x 800 relay; 11:02.8 (Marisa Brown, Cole, Bailey Menegay, Dimmerling), and the Distance Medley Relay 14:00.3; (Brown, Smith, Pukys, Menegay).
Third Place finishers were: Hargrove in the 100 with a time of 13.1, Brooke Adams in the 100 Hurdles with a time of 20.3, and the Discus Relay of Sypolt and Ramsey with a combined throw of 162'1″.
Fourth Place Placers were: Landyn Scheetz in the 200 low hurdles running a time of 36.5, the 4 x 200 relay of Adams, Jenna Oglesbee, Taylor Balestra and Morgan Pickering, there time was 2:05.3. The 4 x 400 relay team of Dimmerling, Rigdon, Oglesbee and Balestra, their finishing time was 4:49.6.
The team will take the track on Wednesday at North Canton Hoover when they begin the quest of qualifying to the regional championships the following week.
– Head Coach Jerry Fresenko
---
Donate to Leopard Nation
---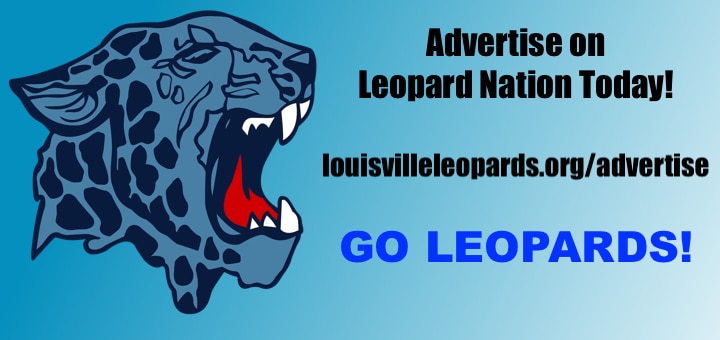 Don't forget to Subscribe to Our Posts for Free
---
Jason Manse Crusader Relays Team Results
                    Women - Team Rankings - 16 Events Scored
===============================================================================
    1) Louisville                 104        2) SVSM                       99   
    3) Western Res. Academy        92        4) Canton C.C.                83   
    5) Washington                  57        6) St. Thomas Aquinas         40   
    7) Our Lady of the Elms         2                                           
 
                    Men - Team Rankings - 16 Events Scored
===============================================================================
    1) Washington                 121        2) Louisville                100   
    3) SVSM                        97        4) Canton C.C.                55   
    5) Western Res. Academy        41        6) St. Thomas Aquinas         34   
    7) Mass. Perry                 25
---
Jason Manser Crusader Relays Event Results
Girls 100 Meter Dash
================================================================================
 Meet Record: M 12.30  2013        Katie Mokros, Central Catholic              
    Name                    Year School                  Seed     Finals  Points
================================================================================
Finals
  1 Epps, Kya                    SVSM                   12.50       12.1M  10   
  2 Fisk, Kenedi                 Washington             13.00       13.0    8   
  3 Hargrove, MaRyah             Louisville             13.25       13.1    6   
  4 Ross, KyAra                  St. Thomas A           12.99       13.5    4   
  5 Phillips, Morgan             Canton C.C.            13.56       13.8    3   
  6 Myers, Maggie                Our Lady of            15.50       15.7    2   
 
Girls 1500 Meter Run
================================================================================
 Meet Record: M 4:47.90  2011        Maria Arnone, St. Vincent-St. Mary        
    Name                    Year School                  Seed     Finals  Points
================================================================================
  1 Hagey, Theresa               SVSM                 5:00.00     4:58.3   10   
  2 Gatta, Caitlyn               Louisville           5:30.00     5:28.1    8   
  3 Mattis, Alyssa               Canton C.C.          5:25.00     5:37.3    6   
  4 Dublikar, Ava                St. Thomas A         6:02.00     6:25.2    4   
 
Girls 100 Meter Hurdles
================================================================================
 Meet Record: M 14.89  5/12/2018   Maria Welch, Washington                     
    Name                    Year School                  Seed     Finals  Points
================================================================================
  1 Davis, Mariah                Western Res.           18.20       18.7   10   
  2 Pentasuglio, Julia           SVSM                   17.90       19.6    8   
  3 Adams, Brooke                Louisville             19.66       20.3    6   
  4 Jackson, Mikaylah            Washington             20.76       23.6    4   
 
Girls 200 Meter Hurdles
================================================================================
 Meet Record: M 28.50  5/12/2018   Sara Foster, SVSM                           
    Name                    Year School                  Seed     Finals  Points
================================================================================
  1 Pentasuglio, Julia           SVSM                   38.00       34.0   10   
  2 Pittman, Isis                Canton C.C.                        34.1    8   
  3 Rubiano, Rebecca             Western Res.           32.80       35.9    6   
  4 Scheetz, Landyn              Louisville             40.00       36.5    4   
  5 Jackson, Mikaylah            Washington             49.00       39.5    3   
 
Girls 4x100 Meter Relay
================================================================================
 Meet Record: M 49.40  2009        Massillon Washington                        
                       S. James, C. Hammond, N. Grambling, C. Ridley     
    School                                               Seed     Finals  Points
================================================================================
  1 Louisville                                          53.50       52.4   10   
     1) Rich-DeGasperis, Gabrielle      2) Springer, Emma                 
     3) Smith, Gabby                    4) Hargrove, MaRyah               
  2 Svsm                                                54.50       53.8    8   
     1) Young, Malaya                   2) Boykin, Ilanya                 
     3) Pentasuglio, Julia              4) Brookd-Hood, Tejzah            
  3 Canton C.C.                                         55.10       55.2    6   
     1) Codispoti, Suzanna              2) Pittman, Isis                  
     3) Phillips, Morgan                4) Belden, Kristen                
  4 Western Res. Academy                                54.75       56.9    4   
     1) Campbell, Evangeline            2) Shaheen, Sophia                
     3) Rubiano, Rebecca                4) Zelman, Zia                    
  5 Washington                                          56.00       57.8    3   
     1) Marsh, Leah                     2) Rivera-Hollar, Gloria          
     3) Muzi, Grace                     4) Rearick, Shaylin               
  6 St. Thomas Aquinas                                  57.80       59.1    2   
     1) Settles, Alana                  2) Robinson, Iana                 
     3) Wood, Kendall                   4) Ross, KyAra                    
 
Girls 4x200 Meter Relay
================================================================================
 Meet Record: M 1:42.70  2012        St. Vincent-St. Mary                      
                         K. Crater, I. Davis, J. Mendiola, C. Laury        
    School                                               Seed     Finals  Points
================================================================================
  1 Svsm                                              1:44.00     1:45.4   10   
     1) Kimbell, Nye                    2) Mathis, Olivia                 
     3) Young, Malaya                   4) Epps, Kya                      
  2 Western Res. Academy                              1:55.75     1:54.7    8   
     1) Cummins, Esme                   2) Rubiano, Rebecca               
     3) Zelman, Zia                     4) Nichols, Jordanne              
  3 Canton C.C.                                       1:58.90     1:57.3    6   
     1) Codispoti, Suzanna              2) Pittman, Isis                  
     3) Phillips, Morgan                4) Belden, Kristen                
  4 Louisville                                        2:05.00     2:05.3    4   
     1) Adams, Brooke                   2) Oglesbee, Jenna                
     3) Balestra, Taylor                4) Biear, Kaitlyn                 
  5 Washington                                        2:05.00     2:06.0    3   
     1) Jackson, Mikaylah               2) Muzi, Grace                    
     3) Rivera-Hollar, Gloria           4) Marsh, Leah                    
  6 St. Thomas Aquinas                                2:06.00     2:06.1    2   
     1) Robinson, Iana                  2) Settles, Alana                 
     3) Msangi, Mary                    4) Burton, Maddie                 
 
Girls 4x400 Meter Relay
================================================================================
 Meet Record: M 3:59.60  2012        St. Vincent-St. Mary                      
                         I. Davis, J. Mendiola, C. Laury, M. Hammer        
    School                                               Seed     Finals  Points
================================================================================
  1 Svsm                                              4:10.00     4:15.0   10   
     1) Kimbell, Nye                    2) Bame, Emily                    
     3) King, Laney                     4) Mathis, Olivia                 
  2 Western Res. Academy                              4:28.60     4:33.0    8   
     1) Sanagaram, Gayathri             2) McGregor, Ellie                
     3) Heddesheimer, Elba              4) Nichols, Jordanne              
  3 Canton C.C.                                       4:44.00     4:49.1    6   
     1) Phillips, Morgan                2) Codispoti, Suzanna             
     3) Mattis, Alyssa                  4) Manson, Analisa                
  4 Louisville                                        4:25.00     4:49.6    4   
     1) Rigdon, Josephine               2) Dimmerling, Taylor             
     3) Oglesbee, Jenna                 4) Balestra, Taylor               
  5 Washington                                        4:58.00     5:09.4    3   
     1) Roberts, Tessa                  2) Rearick, Shaylin               
     3) Marsh, Leah                     4) Fisk, Kenedi                   
 
Girls 4x800 Meter Relay
================================================================================
 Meet Record: M 9:45.76  5/13/2017   Canton C.C., Canton C.C.                  
                         E Paul, M Grillo, A Maio, M Soehnlen              
    School                                               Seed     Finals  Points
================================================================================
  1 Svsm                                              9:40.00    10:02.3   10   
     1) Hagey, Theresa                  2) Saum, Katie                    
     3) Bame, Emily                     4) King, Laney                    
  2 Louisville                                       10:30.00    11:02.8    8   
     1) Brown, Marisa                   2) Dimmerling, Taylor             
     3) Cole, Chloe                     4) Menegay, Bailey                
  3 Western Res. Academy                             11:50.00    11:32.4    6   
     1) Heddesheimer, Elba              2) Sanders-Burdiss, Suzannah      
     3) Bodnar, Paige                   4) Bayliss, Alexandra             
  4 Canton C.C.                                      12:00.00    12:16.5    4   
     1) Langenfeld, Serena              2) Ries, Allison                  
     3) Competty, Gracen                4) Heck, Lily                     
  5 Washington                                       13:20.00    14:06.7    3   
     1) Starcher, Jasmine               2) Nelson, Alexis                 
     3) Longheier, Kenzie               4) Mazariegos-Victorio, Jasmine   
 
Girls 4x1600 Meter Relay
================================================================================
 Meet Record: M 23:02.86  5/12/2018   SVSM, SVSM                               
                          T Hagey, L Lisle, S Porchowski, N Zraik           
    School                                               Seed     Finals  Points
================================================================================
  1 Louisville                                       25:00.00    24:57.8   10   
     1) Rigdon, Josephine               2) Mackall, Sophia                
     3) Cole, Chloe                     4) Gronow, Summer                 
  2 Canton C.C.                                      26:00.00    25:46.7    8   
     1) Mattis, Alyssa                  2) Competty, Gracen               
     3) Langenfeld, Serena              4) Ries, Allison                  
 
Girls 800 Sprint Medley
================================================================================
 Meet Record: M 1:51.90  2008        St. Vincent-St. Mary                      
                         G. Trifiro, L. Kennerly, J. Murray, E. Hutson     
    School                                               Seed     Finals  Points
================================================================================
  1 Louisville                                        2:00.00     2:03.3   10   
     1) Rich-DeGasperis, Gabrielle      2) Springer, Emma                 
     3) Hargrove, MaRyah                4) Dimmerling, Taylor             
  2 Washington                                                    2:12.0    8   
     1) Marsh, Leah                     2) Rivera-Hollar, Gloria          
     3) Muzi, Grace                     4) Fisk, Kenedi                   
  3 Western Res. Academy                              2:10.65     2:15.0    6   
     1) McCaffrey, Katy                 2) Davis, Sydney                  
     3) Campbell, Evangeline            4) Shaheen, Sophia                
  4 St. Thomas Aquinas                                            2:15.4    4   
     1) Burton, Maddie                  2) Msangi, Mary                   
     3) Wood, Kendall                   4) Settles, Alana                 
  5 Svsm                                              1:51.00     2:16.9    3   
     1) Myers, Lily                     2) Boykin, Ilanya                 
     3) Gordon, Sarah                   4) Lile, Rebka                    
  6 Canton C.C.                                       2:29.00     2:32.3    2   
     1) Belden, Kristen                 2) Johnston, Elizabeth            
     3) Marsh, Zoey                     4) Frabota, Ella                  
 
Girls Distance Medley
================================================================================
 Meet Record: M 12:28.50  2016        St. Thomas Aquinas                       
                          K. Soehnlen, H. Soehnlen, K. Soehnlen, A. Welsh   
    School                                               Seed     Finals  Points
================================================================================
  1 Svsm                                                         13:06.0   10   
     1) Saum, Katie                     2) Porchowski, Sadie              
     3) Rea, Anne                       4) Kindbom, Olivia                
  2 Louisville                                                   14:00.3    8   
     1) Brown, Marisa                   2) Smith, Gabriella               
     3) Pukys, Diana                    4) Menegay, Bailey                
  3 Western Res. Academy                             14:11.45    15:08.8    6   
     1) Bayliss, Alexandra              2) Sanagaram, Gayathri            
     3) Bodnar, Paige                   4) Heddesheimer, Elba             
  4 Canton C.C.                                      16:30.00    15:24.5    4   
     1) Heck, Lily                      2) Leonard, Anna                  
     3) Bentzel, Georgia                4) Manson, Analisa                
  5 St. Thomas Aquinas                               16:30.00    16:38.0    3   
     1) Villegas-Camacho, America       2) Metzger, Ally                  
     3) Williams, QiAshia               4) Dublikar, Ava                  
 -- Washington                                                       DNF  
     1) Rearick, Shaylin                2) Mazariegos-Victorio, Jasmine   
     3) Nelson, Alexis                  4) Roberts, Tessa                 
 
Girls High Jump Relay
=======================================================================
 Meet Record: M 10-02  2004        J. Hill, H. Kirkpatrick, Central Cat
 Meet Record: M 10-02  2007        D. Frank, C. Dreussi, St. Thomas Aqu
 Meet Record: M 10-02  2011        K. MIller, K. Nixdorf, Central Catho
    Name                    Year School                  Finals  Points
=======================================================================
Finals
  1 Davis, Mariah                Western Res.           4-08.00    5
     3-06 3-09 4-00 4-02 4-04 4-06 4-07 4-08 4-09
        P    O    O    O  XXO  XXO  XXO    O  XXX
  2 Pittman, Isis                Canton C.C.            4-04.00    4
     3-06 3-09 4-00 4-02 4-04 4-06
        O    O    O    O    O  XXX
  3 Thomas, Sarah                St. Thomas Aquinas     4-00.00    3
     3-06 3-09 4-00 4-02
        P    O    O  XXX
  4 Cummins, Esme                Western Res.           3-09.00    5
     3-06 3-09 4-00
        P    O  XXX
  4 Johnston, Elizabeth          Canton C.C.            3-09.00    4
     3-06 3-09 4-00
        O    O  XXX
  6 Kaczynski, Heidi             St. Thomas Aquinas     3-06.00    3
     3-06 3-09
        O  XXX
 -- Watson, Annie                Svsm                       DNS
 -- Klein, Audrey                Svsm                       DNS

                             Event 2  Girls High Jump Relay
                            Team Rankings - Field Event Relay
                                  Members Per Team - 2

                Rank  Team                            Total Mark  Points
                ========================================================
                   1  Western Res. Academy               8-05.00      10
                   2  Canton C.C.                        8-01.00       8
                   3  St. Thomas Aquinas                 7-06.00       6
 
Girls Pole Vault Relay
=======================================================================
 Meet Record: M 19-06  2015        M. Hoffman, M. Brahler, St. Thomas A
    Name                    Year School                  Finals  Points
=======================================================================
Finals
  1 Hiestand, Sarah              St. Thomas Aquinas     9-06.00    8
     5-00 5-06 6-00 6-06 7-00 7-06 8-00 8-06 9-00 9-06 10-00
        P    P    P    P    P    P   XO    O    O   XO   XXX
  2 Dodson, Chelsea              Western Res.           6-06.00    6
     5-00 5-06 6-00 6-06 7-00
        O   XO    O    O  XXX
  3 Roberts, Tessa               Washington            J6-06.00    5
     5-00 5-06 6-00 6-06 7-00
       XO    O   XO  XXO  XXX
  4 Nelson, Alexis               Washington             5-06.00    5
     5-00 5-06 6-00
        O    O  XXX
 -- Bussey, Avery                St. Thomas Aquinas         DNS

                             Event 3  Girls Pole Vault Relay
                            Team Rankings - Field Event Relay
                                  Members Per Team - 2

                Rank  Team                            Total Mark  Points
                ========================================================
                   1  Washington                        12-00.00      10
                   2  St. Thomas Aquinas                 9-06.00       8
                   3  Western Res. Academy               6-06.00       6
 
Girls Long Jump Relay
=======================================================================
 Meet Record: M 33-01.50  2008        B. Fite, C. Harris, Massillon Was
    Name                    Year School                  Finals  Points
=======================================================================
Finals
  1 Fisk, Kenedi                 Washington            17-01.75    3
      17-01.75  16-06.75  16-06  15-10.25
  2 Springer, Emma               Louisville            16-07.50    5
      16-00  16-07.50  16-05.75  15-11
  3 Davis, Mariah                Western Res.          14-11.00    4
      14-04.25  14-04.25  14-11  14-03
  4 Pukys, Diana                 Louisville            14-09.25    5
      14-02  14-09.25  14-08  13-10.75
  5 Bauman, Maya                 Western Res.          14-01.25    4
      13-10.25  14-01.25  13-11  13-05
  6 Belden, Kristen              Canton C.C.           14-01.00    2
      FOUL  13-05  13-00  14-01
  7 Boykin, Ilanya               Svsm                  13-11.00    2
      12-11.75  13-11  13-05  FOUL
  8 Codispoti, Suzanna           Canton C.C.           13-04.75    2
      13-04.75  12-03  12-06  FOUL
  9 Robinson, Iana               St. Thomas Aquinas    13-02.00    1.50
      FOUL  13-02  11-09.50  FOUL
 10 Williams, QiAshia            St. Thomas Aquinas    12-09.25    1.50
      12-09.25  FOUL  FOUL  11-04.25
 11 Longheier, Kenzie            Washington            11-05.25    3
      11-05.25  10-08.50  11-03.50  11-04
 -- Brookd-Hood, Tejzah          Svsm                       DNS

                             Event 5  Girls Long Jump Relay
                            Team Rankings - Field Event Relay
                                  Members Per Team - 2

                Rank  Team                            Total Mark  Points
                ========================================================
                   1  Louisville                        31-04.75      10
                   2  Western Res. Academy              29-00.25       8
                   3  Washington                        28-07.00       6
                   4  Canton C.C.                       27-05.75       4
                   5  St. Thomas Aquinas                25-11.25       3
                   6  Svsm                              13-11.00       2
 
Girls Shot Put Relay
=======================================================================
 Meet Record: M 70-01.50  2015        I. Kline, T. Harris, Newton Falls
    Name                    Year School                  Finals  Points
=======================================================================
Finals
  1 Sypolt, Sloane               Louisville            31-00.00    5
      24-08  31-00  28-10  FOUL
  2 Ramsey, Haley                Louisville            30-05.00    5
      30-05  29-01  28-06  24-11
  3 Crane, Grace                 Canton C.C.           29-01.00    4
      26-07  25-07  27-10.50  29-01
  4 Crane, Caroline              Canton C.C.           27-06.50    4
      27-06.50  27-02.50  26-08.50  25-11.50
  5 Bauman, Maya                 Western Res.          26-07.50    3
      24-10  26-00.50  26-07.50  25-06.50
  6 Young, Malaya                Svsm                  26-01.00    2
      23-08.50  24-00  26-01  25-11.50
  7 Woodson, Jayla               Washington            23-10.00    1.50
      22-07  22-04  23-10  23-03
  8 Topps Harjo, Aja             Western Res.          23-03.00    3
      20-06.50  19-10  23-01.50  23-03
  9 Harris, Leia                 St. Thomas Aquinas    22-09.00    1
      17-07  21-02  22-09  21-04
 10 Futch, Sarah                 Svsm                  20-07.50    2
      20-02  20-03  20-07.50  20-05
 11 Kemp, Ripley                 Washington            19-05.00    1.50
      19-05  18-11  FOUL  18-09
 12 Yarian, Grace                St. Thomas Aquinas    17-09.00    1
      FOUL  17-02.50  17-09  17-03

                              Event 7  Girls Shot Put Relay
                            Team Rankings - Field Event Relay
                                  Members Per Team - 2

                Rank  Team                            Total Mark  Points
                ========================================================
                   1  Louisville                        61-05.00      10
                   2  Canton C.C.                       56-07.50       8
                   3  Western Res. Academy              49-10.50       6
                   4  Svsm                              46-08.50       4
                   5  Washington                        43-03.00       3
                   6  St. Thomas Aquinas                40-06.00       2
 
Girls Discus Throw Relay
=======================================================================
 Meet Record: M 235-00  2009        T. Pope, R. Reynolds, Canton McKinl
    Name                    Year School                  Finals  Points
=======================================================================
Finals
  1 Crane, Grace                 Canton C.C.             108-07    5
      104-07  108-07  102-02  FOUL
  2 Crane, Caroline              Canton C.C.              86-04    5
      80-02  75-08  0.75  86-04
  3 Ramsey, Haley                Louisville               85-01    3
      85-01  74-06  82-06  FOUL
  4 Rozak, Allison               Western Res.             84-11    4
      66-10  84-11  FOUL  61-00
  5 Young, Malaya                Svsm                     80-00    2
      80-00  76-04  76-04  60-03
  6 Topps Harjo, Aja             Western Res.             79-02    4
      66-05  79-02  75-07  78-09
  7 Sypolt, Sloane               Louisville               77-00    3
      76-11  FOUL  77-00  74-00
  8 Woodson, Jayla               Washington               64-10    1.50
      64-10  55-09  58-02  62-05
  9 Harris, Leia                 St. Thomas Aquinas       56-04    1
      56-04  44-11  47-03  45-00
 10 Kemp, Ripley                 Washington               52-05    1.50
      52-05  51-02  39-07  50-09
 11 Yarian, Grace                St. Thomas Aquinas       48-10    1
      48-07  48-10  32-07  30-01
 12 Futch, Sarah                 Svsm                     48-01    2
      48-01  FOUL  47-04  41-08

                            Event 9  Girls Discus Throw Relay
                            Team Rankings - Field Event Relay
                                  Members Per Team - 2

                Rank  Team                            Total Mark  Points
                ========================================================
                   1  Canton C.C.                         194-11      10
                   2  Western Res. Academy                164-01       8
                   3  Louisville                          162-01       6
                   4  Svsm                                128-01       4
                   5  Washington                          117-03       3
                   6  St. Thomas Aquinas                  105-02       2
 
Boys 100 Meter Dash
================================================================================
 Meet Record: M 10.70  2011        Devin Smith, Massillon Washington           
 Meet Record: M 10.70  2012        Parris Campbell, St. Vincent-St. Mary       
    Name                    Year School                  Seed     Finals  Points
================================================================================
  1 Lenix, Freddie               Washington             11.00       10.8   10   
  2 Lewis, Darrian               SVSM                   10.80       11.5    8   
  3 Hollinger, Jason             Western Res.           10.90       12.4    6   
  4 Mackey, Trayton              St. Thomas A           12.30       13.1    4   
  5 Glyder, Caleb                Canton C.C.            13.09       13.9    3   
 
Boys 1500 Meter Run
================================================================================
 Meet Record: M 4:05.60  2004        Tony Dipre, Walsh Jesuit                  
    Name                    Year School                  Seed     Finals  Points
================================================================================
  1 Ganser, Bobby                Louisville           4:23.00     4:13.7   10   
  2 Hill, Alex                   Mass. Perry                      4:29.2    8   
  3 Ridgill, Matthias            Washington                       4:41.0    6   
  4 Thomas, Andy                 SVSM                 4:45.00     4:48.7    4   
  5 Colafella, Jack              Western Res.         4:52.30     5:06.3    3   
  6 Pribula, Brendan             St. Thomas A                     6:08.1    2   
 
Boys 110 Meter Hurdles
================================================================================
 Meet Record: M 14.60  2010        Doran Grant, St. Vincent-St. Mary           
    Name                    Year School                  Seed     Finals  Points
================================================================================
  1 Stauffer, Dale               Louisville             18.80       16.8   10   
  2 Welch, Jaden                 Washington             16.88       17.1    8   
  3 Haynes, Ali                  SVSM                   20.20       19.9    6   
 
Boys 200 Meter Hurdles
================================================================================
 Meet Record: M 24.00  2013        Marcus Whitfield, Massillon Washington      
    Name                    Year School                  Seed     Finals  Points
================================================================================
  1 Salvino, Angelo              Washington                         26.4   10   
  2 Birone, Gehrig               Louisville             28.00       28.1    8   
  3 Jackson, Ohadji              SVSM                   30.00       29.2    6   
  4 Muheisen, Yazun              St. Thomas A                       32.7    4   
 
Boys 4x100 Meter Relay
================================================================================
 Meet Record: M 42.20  2012        St. Vincent-St. Mary                        
                       F. Bickley, P. Campbell, S.Fitzgerald, M. Matuska 
 Meet Record: M 42.20  2015        Massillon Washington                        
                       J. Koch, A. Jasinksi, J. Kemp, D. Harper          
    School                                               Seed     Finals  Points
================================================================================
  1 Washington                                          43.03       43.3   10   
     1) Bradford, Javontez              2) Banks, Ardell                  
     3) Brawley, Austin                 4) Lenix, Freddie                 
  2 Svsm                                                43.70       44.3    8   
     1) Anderson, JaeSon                2) Watson, Amaurion               
     3) Lodge, Shawn                    4) Lewis, Darrian                 
  3 Western Res. Academy                                46.30       47.4    6   
     1) Zivanovic, Aleksandr            2) Ndia, Phillippe                
     3) Janssen, Kelly                  4) Hollinger, Jason               
  4 Louisville                                          48.15       48.5    4   
     1)                                 2) Yoder, Rilen                   
     3) Kelly, Landon                   4) Lofland, Trystan               
  5 Canton C.C.                                         48.40       50.1    3   
     1) Glyder, Caleb                   2) Monastra, Mikey                
     3) Moorhead, Ethan                 4) Peterson, Giani                
 
Boys 4x200 Meter Relay
================================================================================
 Meet Record: M 1:28.40  2010        Massillon Washington                      
                         R. Hood, R. Partridge, J. Olack, D. Smith         
    School                                               Seed     Finals  Points
================================================================================
  1 Washington                                        1:32.44     1:30.4   10   
     1) Brawley, Austin                 2) Banks, Ardell                  
     3) Smith, TaShaun                  4) Lenix, Freddie                 
  2 Svsm                                              1:30.00     1:31.1    8   
     1) Madison, Nasir                  2) Lodge, Shawn                   
     3) Anderson, JaeSon                4) Lewis, Darrian                 
  3 Louisville                                        1:32.00     1:33.3    6   
     1) Thomas, Ethan                   2) Smith, Austin                  
     3) Anderson, Seth                  4) Mickley, Kael                  
  4 Canton C.C.                                       1:38.00     1:38.1    4   
     1) Wells, Tkye                     2) Fox, Aaron                     
     3) Kestel-Porter, Ethan            4) Moorhead, Ethan                
 
Boys 4x400 Meter Relay
================================================================================
 Meet Record: M 3:30.70  2013        Canal Fulton Northwest                    
                         J. Hare, B. Kepley, S. Green, D. Casalinova       
    School                                               Seed     Finals  Points
================================================================================
  1 Louisville                                        3:29.00     3:33.5   10   
     1) Smith, Austin                   2) Anderson, Seth                 
     3) Seaman, Zach                    4) Mickley, Kael                  
  2 Svsm                                              3:35.00     3:39.3    8   
     1) Madison, Nasir                  2) Jones, Conner                  
     3) McCray, Calil                   4) Brickman, Dhiren               
  3 Washington                                        3:41.50     3:53.8    6   
     1) Kyles, Ramier                   2) Salvino, Angelo                
     3) Watkins, Nathaniel              4) Pierce, Tanner                 
  4 Canton C.C.                                       3:55.00     3:56.0    4   
     1) Shiplett, Aaron                 2) Fox, Aaron                     
     3) Peterson, Giani                 4) Wells, Tkye                    
  5 Mass. Perry                                       3:55.00     4:01.3    3   
     1) Wright, Spencer                 2) Shoaff, Hunter                 
     3) Backus, Joe                     4) Haren, Thomas                  
 
Boys 4x800 Meter Relay
================================================================================
 Meet Record: M 8:09.60  2005        Walsh Jesuit                              
                         M. Mrak, D. Henry, S. Testa, T. Dipre             
    School                                               Seed     Finals  Points
================================================================================
  1 Louisville                                        8:12.00     8:24.9   10   
     1) Pukys, Owen                     2) Adams, Colby                   
     3) Ulrich, Stephen                 4) Ganser, Bobby                  
  2 Canton C.C.                                       8:30.00     8:39.3    8   
     1) Paul, Ian                       2) Scheatzle, Barrett             
     3) Abbott, Blake                   4) Domer, Sean                    
  3 Svsm                                              9:00.00     9:30.5    6   
     1) Ricchiuti, Lucca                2) Jones, Steve                   
     3) Jones, Paul                     4) Lubes, Ron                     
  4 Mass. Perry                                       9:10.00    10:02.7    4   
     1) Bartolone, Anthony              2) Rair, Owen                     
     3) Creaturo, Evan                  4) Shoaff, Hunter                 
  5 Washington                                        9:12.41    10:15.9    3   
     1) Gall-Montgomery, Zachary        2) Kyles, Ramier                  
     3) Smith, Braylon                  4) Ridgill, Matthias              
 
Boys 4x1600 Meter Relay
================================================================================
 Meet Record: M 19:05.40  2008        Mass. Perry, Mass. Perry                 
                          J. Eddy, R. Oster, J. Melnichenko, S. Gillard     
    School                                               Seed     Finals  Points
================================================================================
  1 Canton C.C.                                      18:45.00    18:36.9M  10   
     1) Paul, Ian                       2) Scheatzle, Barrett             
     3) Domer, Sean                     4) Abbott, Blake                  
  2 Louisville                                       18:45.00    19:08.6    8   
     1) Adams, Colby                    2) Chlebeck, Sam                  
     3) Ulrich, Stephen                 4) Pukys, Owen                    
  3 Mass. Perry                                      21:00.00    21:09.1    6   
     1) Mounts, James                   2) Haren, Thomas                  
     3) Backus, Joe                     4) Rair, Owen                     
  4 Svsm                                             22:00.00    22:18.9    4   
     1) Chiera, A.J.                    2) Thomas, Andy                   
     3) Leung, Augustine                4) Werkman, Luke                  
 
Boys 800 Sprint Medley
================================================================================
 Meet Record: M 1:36.90  2012        Massillon Washington                      
                         J. Edwards, A. Winters, M. Smith, B. Tonn         
    School                                               Seed     Finals  Points
================================================================================
  1 Louisville                                        1:37.00     1:38.3   10   
     1) Mickley, Kael                   2) Thomas, Ethan                  
     3) Anderson, Seth                  4) Smith, Austin                  
  2 Washington                                                    1:39.8    8   
     1) Bradford, Javontez              2) Kyles, Ramier                  
     3) Lenix, Freddie                  4) Smith, TaShaun                 
  3 Svsm                                              1:41.30     1:44.3    6   
     1) Hopson, Torell                  2) Anderson, JaeSon               
     3) Watson, Amaurion                4) McSteen, Andrew                
  4 St. Thomas Aquinas                                1:44.00     1:45.5    4   
     1) Mackey, Trayton                 2) Culler, Karief                 
     3) Chungu, Isaac                   4) Ash, Jori                      
  5 Canton C.C.                                       1:51.00     1:46.9    3   
     1) Glyder, Caleb                   2) Moorhead, Ethan                
     3) Kestel-Porter, Ethan            4) Fox, Aaron                     
  6 Western Res. Academy                              1:39.80     1:47.6    2   
     1) Zivanovic, Aleksandr            2) Hollinger, Jason               
     3) Ndia, Phillippe                 4) Janssen, Kelly                 
 
Boys Distance Medley
================================================================================
 Meet Record: M 10:42.10  2015        Hudson Western Reserve Academy           
                          D. Mylott, G. Skora, B. Kramer, C. Horgan         
    School                                               Seed     Finals  Points
================================================================================
  1 Louisville                                       12:00.00    12:12.8   10   
     1) Chlebeck, Sam                   2) Thomas, Ethan                  
     3) Hopkins, Ty                     4) Kiko, Calvin                   
  2 Washington                                                   12:24.3    8   
     1) Edwards, Darius                 2) Pierce, Tanner                 
     3) Ridgill, Matthias               4) Smith, Braylon                 
  3 Svsm                                             14:00.00    13:01.1    6   
     1) Werkman, Luke                   2) McCray, Raylen                 
     3) Leung, Augustine                4) Chiera, A.J.                   
  4 Mass. Perry                                      12:30.00    13:03.1    4   
     1) Creaturo, Evan                  2) Rair, Owen                     
     3) Fleischaker, Abe                4) Singo, Nathan                  
  5 St. Thomas Aquinas                               11:00.00    13:13.2    3   
     1) Pribula, Brendan                2) Gordon, Will                   
     3) Muheisen, Yazun                 4) Miller, Marcus                 
  6 Canton C.C.                                      14:30.00    13:26.1    2   
     1) Hallaman, Nicholas              2) Peterson, Giani                
     3) Rieger, Collin                  4) Henderson, Garen               
 
Boys High Jump Relay
=======================================================================
 Meet Record: M 13-06  2010        Jamil Dudley, Devin Smith, Massillon
    Name                    Year School                  Finals  Points
=======================================================================
Finals
  1 Banks, Ardell                Washington            6-00.00    4
     4-09 5-00 5-03 5-06 5-08 5-10 6-00 6-02
        P    P    P   XO    O  XXO    O  XXX
  2 Ndia, Phillippe              Western Res.          5-08.00    5
     4-09 5-00 5-03 5-06 5-08 5-10
        P    O    O   XO   XO  XXX
  3 McDonnell, Matthew           Svsm                  J5-06.00   4
     4-09 5-00 5-03 5-06 5-08
        P    O    O    O  XXX
  5 Smith, Austin                Louisville            J5-06.00   3
     4-09 5-00 5-03 5-06 5-08
        P    P    P   XO  XXX
  5 Janssen, Kelly               Western Res.          5-06.00    5
     4-09 5-00 5-03 5-06 5-08
        P    O  XXO    O  XXX
  6 Carpenter, Demond            St. Thomas Aquinas    J5-06.00   2
     4-09 5-00 5-03 5-06 5-08
        O    O   XO  XXO  XXX
  7 Wells, Tkye                  Canton C.C.           5-03.00    3
     4-09 5-00 5-03 5-06
        P    O    O  XXX
  8 Pierce, Tanner               Washington            5-00.00    4
     4-09 5-00 5-03
        P    O  XXX
  9 Moorhead, Ethan              Canton C.C.           4-09.00    3
     4-09 5-00
       XO  XXX
 -- Chungu, Isaac                St. Thomas Aquinas         DNS
 -- Connery, Ethan               Svsm                       DNS

                              Event 1  Boys High Jump Relay
                            Team Rankings - Field Event Relay
                                  Members Per Team - 2

                Rank  Team                            Total Mark  Points
                ========================================================
                   1  Western Res. Academy              11-02.00      10
                   2  Washington                        11-00.00       8
                   3  Canton C.C.                       10-00.00       6
                   4  Svsm                               5-06.00       4
                   5  Louisville                         5-06.00       3
                   6  St. Thomas Aquinas                 5-06.00       2
 
Boys Pole Vault Relay
=======================================================================
 Meet Record: M 24-06  2009        M. Burgasser, M. Eaglowski, Central
    Name                    Year School                  Finals  Points
=======================================================================
Finals
  1 Gall-Montgomery, Zachary     Washington             6-06.00    5
     5-00 5-06 6-00 6-06 7-00 7-06
        P    P    P    O    P  XXX
  2 Johnson, Samuel              Washington             5-00.00    5
     5-00 5-06
        O  XXX
 -- Sifferlin, Blake             Svsm                       DNS

                             Event 4  Boys Pole Vault Relay
                            Team Rankings - Field Event Relay
                                  Members Per Team - 2

                Rank  Team                            Total Mark  Points
                ========================================================
                   1  Washington                        11-06.00      10
 
Boys Long Jump Relay
=======================================================================
 Meet Record: M 41-11.75  2011        Devin Smith, Damion Smith, Massil
    Name                    Year School                  Finals  Points
=======================================================================
Finals
  1 Zeren, Vincent               St. Thomas Aquinas    21-09.00    5
      21-08  21-04.50  21-05  21-09
  2 Kimbrough, Julius            St. Thomas Aquinas    21-05.50    5
      21-05.50  20-08  20-05.75  19-03.50
  3 Banks, Ardell                Washington            20-10.50    4
      20-10.50  19-03  19-06.50  19-02.50
  4 Brawley, Austin              Washington            20-09.00    4
      20-09  19-11.50  PASS  PASS
  5 Ndia, Phillippe              Western Res.          19-02.75    3
      19-02.75  17-11  18-05  18-04.25
  6 Janssen, Kelly               Western Res.          19-02.25    3
      18-09.25  FOUL  18-06.75  19-02.25
  7 Fox, Aaron                   Canton C.C.           19-01.25    2
      18-10  18-08  19-01.25  18-09.75
  8 Wells, Tkye                  Canton C.C.           18-07.00    2
      18-02  18-03  18-01.50  18-07
  9 Watson, Amaurion             Svsm                  18-01.50    3
      FOUL  FOUL  FOUL  18-01.50
 10 Yoder, Rilen                 Louisville            17-08.50    2
      FOUL  17-08.50  17-02.75  17-08.50
 -- Chambers, Clay               Louisville                 DNS
 -- Nickerson, Josh              Svsm                       DNS

                              Event 6  Boys Long Jump Relay
                            Team Rankings - Field Event Relay
                                  Members Per Team - 2

                Rank  Team                            Total Mark  Points
                ========================================================
                   1  St. Thomas Aquinas                43-02.50      10
                   2  Washington                        41-07.50       8
                   3  Western Res. Academy              38-05.00       6
                   4  Canton C.C.                       37-08.25       4
                   5  Svsm                              18-01.50       3
                   6  Louisville                        17-08.50       2
 
Boys Shot Put Relay
=======================================================================
 Meet Record: M 102-11.50  2009        M. Rose, J. Myers, Massillon Was
    Name                    Year School                  Finals  Points
=======================================================================
Finals
  1 Williams, Macyo              Svsm                  49-03.50    5
      48-05.50  FOUL  49-03.50  FOUL
  2 Baecker, Aaron               Washington            39-07.00    4
      FOUL  37-05  39-07  38-08
  3 Montgomery, Teriq            Svsm                  38-02.00    5
      33-05  36-05  37-03  38-02
  4 Kestel-Porter, Ethan         Canton C.C.           37-03.00    2
      35-06.50  36-02.50  34-11  37-03
  5 Mackey, Trayton              St. Thomas Aquinas    37-02.00    1.50
      37-02  35-03  35-05  FOUL
  6 Brazek, Cameron              Louisville            37-01.00    3
      34-05.50  36-06  34-04  37-01
  7 Reddy, Karthik               Western Res.          36-00.50    1
      34-09.50  FOUL  36-00.50  34-11.50
  8 Lee, Toddrick                Washington            35-10.00    4
      FOUL  FOUL  32-09.50  35-10
  9 Grimm, Caiden                Louisville            34-10.00    3
      34-05.50  34-04  33-05.50  34-10
 10 Monastra, Mikey              Canton C.C.           33-09.00    2
      33-09  32-01  32-10.50  FOUL
 11 Coldiron, Austen             Western Res.          32-10.50    1
      32-03  29-05  32-10.50  FOUL
 12 Culler, Karief               St. Thomas Aquinas    32-01.00    1.50
      31-08  30-11  31-10  32-01

                              Event 8  Boys Shot Put Relay
                            Team Rankings - Field Event Relay
                                  Members Per Team - 2

                Rank  Team                            Total Mark  Points
                ========================================================
                   1  Svsm                              87-05.50      10
                   2  Washington                        75-05.00       8
                   3  Louisville                        71-11.00       6
                   4  Canton C.C.                       71-00.00       4
                   5  St. Thomas Aquinas                69-03.00       3
                   6  Western Res. Academy              68-11.00       2
 
Boys Discus Throw Relay
================================================================================
 Meet Record: M 277-04.50  2014        F. Brandorff, B. Huffman, Massillon Wash
    Name                    Year School                  Seed     Finals  Points
================================================================================
  1 Williams, Macyo              SVSM                             136-03    5   
      136-03  131-07  FOUL  121-09       
  2 Baecker, Aaron               Washington            130-00     122-09    4   
      122-09  122-04  112-11  98-10       
  3 Coldiron, Austen             Western Res.                     120-06    3   
      115-05  120-00  120-06  FOUL       
  4 Monastra, Mikey              Canton C.C.           115-08     112-05    2   
      112-05  93-02  104-05  107-00       
  5 Montgomery, Teriq            SVSM                             110-02    5   
      103-09  FOUL  110-02  104-10       
  6 Kestel-Porter, Ethan         Canton C.C.           114-06     107-06    2   
      107-06  96-11  100-03  91-00       
  7 Lopez-Cruz, Omar             Louisville            102-00     106-04    1.50
      98-00  FOUL  106-04  99-02       
  8 Lee, Toddrick                Washington            125-10     104-05    4   
      91-08  104-05  103-08  FOUL       
  9 Brazek, Cameron              Louisville            111-00     104-02    1.50
      98-01  104-02  98-07  85-10       
 10 Reddy, Karthik               Western Res.                     100-00    3   
      FOUL  98-01  92-10  100-00       
 11 Mackey, Trayton              St. Thomas A                      90-07    2   
      FOUL  FOUL  FOUL  90-07       
	  

                            Event 10  Boys Discus Throw Relay
                            Team Rankings - Field Event Relay
                                  Members Per Team - 2

                Rank  Team                            Total Mark  Points
                ========================================================
                   1  Svsm                                246-05      10
                   2  Washington                          227-02       8
                   3  Western Res. Academy                220-06       6
                   4  Canton C.C.                         219-11       4
                   5  Louisville                          210-06       3
                   6  St. Thomas Aquinas                   90-07       2	  
 
Mixed 100 Meter Dash Wheelchair
=========================================================================
    Name                    Year School                  Seed     Finals 
=========================================================================
  1 Kennedy, Savannah          W Washington                         32.8