Pukys Defends District Title, Barker Advances to Regionals – Girls Track & Field
DI North Canton District: Louisville 25 (11th Out of 13)
<<< Jason Manse Crusader Relays | Girls Track Schedule | DI Youngstown Regional >>>
Districts Day One:
The girls track team competed in the District Championships Semi-Finals on May 18th. Most of the races were contested in a steady rain but that did not stop our Leopards from running great.
Although we did not advance many to the finals every one of the girls can hold their heads high as the team came away with 10 personal best times. The 4 x 800 relay team of Diana Pukys, Camryn Barker, Bailey Menegay, and Marisa Brown competed in the only track final of the day finishing in 5th place, one spot out of a regional berth. They did however, run a season best time of 10:13.09, which was about four seconds better than their seeded time. Other personal records went to the following athletes:
100 Meters: Payton Allan 14.53
100 Hurdles: Taryn Gotschall 19.72
200 Meters: Gabby Rich-DeGasperis 29.24
300 Hurdles: Taryn Gotschall 54.24, Landyn Scheetz 58.33
400 Meters: Gracie Wilson 67.11
4 x 100 Relay: Taryn Gotschall, Hailey Jackson, Payton Allan, and Gabby Rich-DeGasperis 53.91*
4 x 200 Relay: Payton Allan, Gabby Rich-DeGasperis, Hailey Jackson, Gracie Wilson 1:54.39*
800 Meters: Marisa Brown 2:38.71*
*Will run in Friday's Finals
In addition to the fantastic times ran tonight, senior Diana Pukys earned a trip to the finals in the 800 meters. Also the the 4 x 400 Relay of Jackson, Brown, Wilson and Pukys will run in the finals on Friday.
– Head Coach Jerry Fresenko
---
Day 2: District Finals:
Using the momentum gained on Wednesday, the girls track team competed hard and came away with an 11th place finish, scoring 25 points. Scoring for the Leopards was the 4 x 200 Relay team of Payton Allan, Gabby Rich-DeGasperis, Hailey Jackson and Gracie Wilson. The four young Leopards ran a season best time of 1:53.92 and earned 8th place scoring a point for the team. Allan, Rich-DeGasperis, and Jackson returned to the track with Taryn Gotschall and this quartet earned an 8th place finish also running a season best time of 53.56.
Diana Pukys advancing on! Way to go! pic.twitter.com/FOiRMOfliF

— Terrie Horn (@LepsAD) May 20, 2022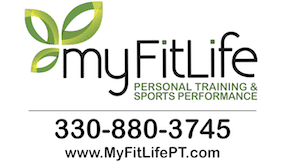 Then senior Diana Pukys stepped onto the track to defend her district championship from last year and did not disappoint. Pukys ran away from the field winning with a time of 2:22.17. Fellow senior teammate Camryn Barker then entered the track and gained a 4th place finish in the 3200 meters. The final score came from the 4 x 400 relay team of Jackson, Marisa Brown, Wilson, and Pukys. This group came into the race seeded 8th but came off the track in 5th place, one spot away from qualifying to next week's regional meet at Austintown Fitch High School.
Camryn Barker gives it her all and is moving on! Proud of you! pic.twitter.com/vWlK0u7QZY

— Terrie Horn (@LepsAD) May 20, 2022
Other good performances were turned in by Josie Rigdon and Marisa Brown. Both of these ladies ran season best times in their events. Rigdon ran a 17 second season best time of 6:31.28 in the 1600 meters, while Brown ran a lifetime best time of 2:37.65 in the 800 meters. Rigdon also long jumped and used her final jump of 12'7″ to earn a lifetime best performance.
– Head Coach Jerry Fresenko
UP NEXT: The advancing Lady Leopards will next compete at the DI Youngstown Regional Meet held at Greenwood Chevrolet Austintown Falcon Stadium next week. Meet will begin on Wednesday, May 25 with field events starting at 5:00 M and track events beginning at 6:00 PM. The meet will then continue on Friday, May 27 with field events starting at 5:00 PM and track events beginning at 6:00 PM.
---
Donate to Leopard Nation
---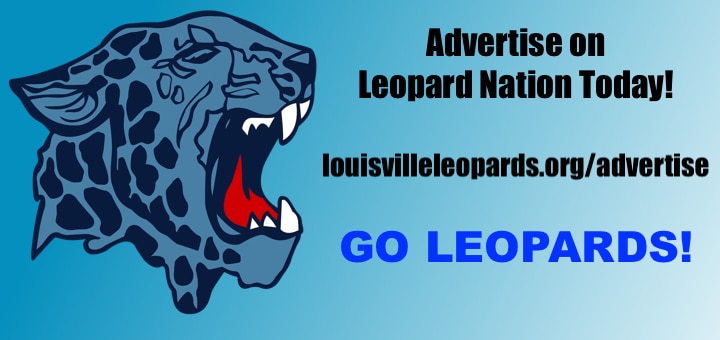 Don't forget to Subscribe to Our Posts for Free
---
DI North Canton District Girls Team Scores
                    Women - Team Rankings - 17 Events Scored
===============================================================================
    1) Mas. Jackson               140        2) Mass. Perry                98   
    3) GlenOak                     68        4) Canton McKinley            61   
    5) Uniont. Lake                54        6) Mass. Washington           45   
    7) Wooster                     42.50     8) Green                      40   
    9) Hoban                       39       10) Hoover                     35.50
   11) Louisville                  25       12) Barberton                   8   
   13) Kenmore-Garfield             5
---
DI North Canton District Girls Individual Results
Girls 100 Meter Dash
============================================================================                   
    Name                    Year School                  Seed    Prelims  H#
============================================================================
Preliminaries
  1 Fisher, Kendal            12 Mass. Perry            12.32      12.43q  3 
  2 Ford, Brianna             12 Mass. Washin           12.27      12.54q  2 
  3 Kelley, Kayla             12 Mas. Jackson           12.69      13.07q  4 
  4 Cameron, Leah             11 Canton McKin           13.02      13.08q  2 
  5 Nelligan, Grace           12 Mass. Perry            12.96      13.24q  3 
  6 Bunkley, Briana           11 Kenmore-Garf           12.95      13.26q  1 
  7 Hewitt, Kaliyah           11 Mass. Washin           19.85      13.40q  3 
  8 Bradford, Alaina          10 Green                  13.55      13.43q  2 
  9 Leahy, Milana             11 GlenOak                13.36      13.45   4 
 10 Lusk, Kaylee               9 Mas. Jackson           13.32      13.51   1 
 11 Clay, Mackenzie           11 Hoover                 13.47      13.52   1 
 12 Pooler, Mayana            10 Hoban                  13.31      13.58   3 
 13 Rich-DeGasperis, Gabriel  10 Louisville             13.50      13.62   2 
 14 Eagle, Ava                11 Wooster                13.61      13.71   3 
 15 Marshall, Amariona         9 Canton McKin           13.47      13.77   4 
 16 Tate, Dareea              10 GlenOak                13.50      13.81   3 
 17 Barrena-Aliaga, Rachel    11 Wooster                14.58      13.86   2 
 18 Vickers, D'Asia           10 Ak. East               13.03      13.87   2 
 19 Mccann, Kaylie            12 Green                  13.84      13.88   1 
 20 Campbell-Jones, Aniyah     9 Ak. East               12.71      13.92   4 
 21 Tompkins, Lillian         10 Uniont. Lake           13.82      13.96   1 
 22 King, Kathrine            10 Uniont. Lake           13.82      14.01   4 
 23 Guld, Sammie              11 Hoban                  13.83      14.11   4 
 24 Townsend, Ottyanna        10 Kenmore-Garf           14.13      14.46   3 
 25 Allan, Payton              9 Louisville             14.78      14.53   2 
 
Girls 100 Meter Dash
================================================================================               
    Name                    Year School               Prelims     Finals  Points
================================================================================
Finals
  1 Ford, Brianna             12 Mass. Washin           12.54      12.77   10   
  2 Fisher, Kendal            12 Mass. Perry            12.43      12.79    8   
  3 Cameron, Leah             11 Canton McKin           13.08      13.17    6   
  4 Kelley, Kayla             12 Mas. Jackson           13.07      13.27    5   
  5 Hewitt, Kaliyah           11 Mass. Washin           13.40      13.53    4   
  6 Nelligan, Grace           12 Mass. Perry            13.24      13.64    3   
  7 Bradford, Alaina          10 Green                  13.43      13.89    2   
 
Girls 200 Meter Dash
============================================================================                  
    Name                    Year School                  Seed    Prelims  H#
============================================================================
Preliminaries
  1 Ford, Brianna             12 Mass. Washin           25.63      26.28q  4 
  2 Stepanovich, Sydney        9 GlenOak                26.42      26.46q  2 
  3 Bunkley, Briana           11 Kenmore-Garf           26.77      27.19q  3 
  4 Kelley, Kayla             12 Mas. Jackson           26.86      27.28q  2  27.272
  5 Harsh, Amahrie            10 Hoover                 25.60      27.28q  1  27.278
  6 Nelligan, Grace           12 Mass. Perry            27.57      27.86q  1  27.853
  7 Sterling, Alexys           9 Canton McKin           26.80      27.86q  3  27.858
  8 Wilson, Tayah              9 Mas. Jackson           27.74      28.14q  4  28.131
  9 Weirich, Emma             10 Mass. Perry            27.95      28.14   2  28.137
 10 Tucker, Ilana             11 Wooster                27.44      28.19   1 
 11 Clay, Mackenzie           11 Hoover                 28.67      28.38   2 
 12 Ayers, Lydia              11 GlenOak                28.97      28.52   1 
 13 Barrena-Aliaga, Rachel    11 Wooster                28.12      28.84   3 
 14 Rich-DeGasperis, Gabriel  10 Louisville             29.36      29.24   2 
 15 Allen, Breila             10 Green                  29.68      29.41   3 
 16 Falconer, Gabrielle       10 Hoban                  29.21      29.62   1 
 17 Moore, Kiya               12 Canton McKin           29.34      29.84   4 
 18 Campbell-Jones, Aniyah     9 Ak. East               27.13      29.86   4 
 19 Sabbagh, Sarah            11 Green                             30.23   4 
 20 Allan, Payton              9 Louisville             30.18      30.44   4 
 21 Vickers, D'Asia           10 Ak. East               28.42      30.65   3 
 22 Nelson, Tatiauna          11 Mass. Washin           29.74      30.77   2 
 
Girls 200 Meter Dash
================================================================================                
    Name                    Year School               Prelims     Finals  Points
================================================================================
Finals
  1 Ford, Brianna             12 Mass. Washin           26.28      26.50   10   
  2 Harsh, Amahrie            10 Hoover                 27.28      27.04    8   
  3 Kelley, Kayla             12 Mas. Jackson           27.28      27.17    6   
  4 Stepanovich, Sydney        9 GlenOak                26.46      27.23    5   
  5 Bunkley, Briana           11 Kenmore-Garf           27.19      27.34    4   
  6 Sterling, Alexys           9 Canton McKin           27.86      27.44    3   
  7 Wilson, Tayah              9 Mas. Jackson           28.14      28.20    2   
  8 Nelligan, Grace           12 Mass. Perry            27.86      28.72    1   
 
Girls 400 Meter Dash
============================================================================                           
    Name                    Year School                  Seed    Prelims  H#
============================================================================
Preliminaries
  1 Harsh, Amahrie            10 Hoover                 58.44      58.19q  3 
  2 Graves, Allea             10 Canton McKin           59.25    1:00.47q  1 
  3 Mahoney, Ariana           12 Hoban                1:02.51    1:01.86q  3 
  4 Salomone, Leah            12 Mas. Jackson         1:02.47    1:02.00q  1 
  5 Lemus, Lindsey            11 Mas. Jackson         1:03.06    1:02.96q  3 
  6 Blawas, Hannah            12 Uniont. Lake         1:03.22    1:03.43q  2 
  7 Older, Sydney             10 Wooster              1:02.04    1:03.45q  2 
  8 Rutheford, Molly           9 Green                1:03.12    1:03.54q  1 
  9 Pianelli, Payton          12 Green                1:02.10    1:04.02   2 
 10 Wims, Allison             11 Hoover               1:04.92    1:05.38   3 
 11 Jackson, Hailey            9 Louisville           1:05.14    1:05.43   3 
 12 Williams, Allison         10 GlenOak              1:04.49    1:05.51   2 
 13 Thom, Rylan               12 Mass. Perry          1:05.21    1:05.95   1 
 14 Rainsberger, Kaci          9 GlenOak              1:05.97    1:06.83   1 
 15 Wilson, Gracie             9 Louisville           1:07.79    1:07.11   3 
 16 Forchione, Sydney         12 Mass. Perry          1:05.71    1:07.46   2 
 17 Price, June                9 Uniont. Lake         1:04.74    1:07.88   1 
 18 Anderson, Lauren          12 Wooster              1:05.88    1:08.13   2 
 19 Ingol, Shania             12 Barberton            1:07.76    1:09.34   3 
 20 Robbins, Dedra            12 Canton McKin         1:08.05    1:10.83   1 
 21 Thompson, Taviyawna       12 Barberton                       1:11.21   3 
 22 Norton, Ava                9 Hoban                1:11.28    1:13.46   2 
 
Girls 400 Meter Dash
================================================================================                      
    Name                    Year School               Prelims     Finals  Points
================================================================================
Finals
  1 Harsh, Amahrie            10 Hoover                 58.19      58.34   10   
  2 Graves, Allea             10 Canton McKin         1:00.47    1:00.28    8   
  3 Mahoney, Ariana           12 Hoban                1:01.86    1:01.07    6   
  4 Salomone, Leah            12 Mas. Jackson         1:02.00    1:01.37    5   
  5 Older, Sydney             10 Wooster              1:03.45    1:03.38    4   
  6 Lemus, Lindsey            11 Mas. Jackson         1:02.96    1:03.58    3   
  7 Blawas, Hannah            12 Uniont. Lake         1:03.43    1:03.63    2   
 
Girls 800 Meter Run
============================================================================                      
    Name                    Year School                  Seed    Prelims  H#
============================================================================
Preliminaries
  1 Swanson, Hannah            9 Barberton            2:37.68    2:25.25Q  2 
  2 Price, Avery               9 Green                2:27.09    2:33.26Q  1 
  3 Pukys, Diana              12 Louisville           2:20.49    2:29.35Q  2 
  4 Hudas, Gianna             10 Mas. Jackson         2:33.85    2:34.68Q  1 
  5 Dix, Marion               12 Wooster              2:27.69    2:29.98Q  2 
  6 Huzyak, Olivia            12 Mas. Jackson         2:31.39    2:37.46Q  1 
  7 Klein, Cassie             12 Hoban                2:31.54    2:30.93Q  2 
  8 Esporite, Kaitlyn         10 GlenOak              2:31.54    2:37.82Q  1 
  9 Donaldson, Anna           10 Hoover               2:42.19    2:32.91Q  2 
 10 Brown, Marisa             11 Louisville           2:38.82    2:38.71Q  1 
 11 Fortner, Olivia           12 Green                2:34.85    2:33.10Q  2 
 12 Deluca, Emma              11 Uniont. Lake         2:40.76    2:39.03Q  1 
 13 Dunlap, Mattie            10 Wooster              2:32.90    2:33.97Q  2 
 14 Rearick, Shaylin          10 Mass. Washin         2:45.00    2:39.39Q  1 
 15 Ngetich, Sophia            9 GlenOak              2:29.30    2:34.51Q  2 
 16 Fess, Olivia              11 Hoban                2:41.65    2:40.08Q  1 
 17 Fisher, Leah              10 Hoover               2:40.57    2:40.85   2 
 18 Laudermilk, Delaney        9 Uniont. Lake         2:43.04    2:42.04   1 
 19 Morgan, Audrey            10 Mass. Perry          2:42.40    2:44.52   1 
 20 Hostetler, Stacia          9 Mass. Washin         2:58.87    3:07.31   2 
 21 Ramirez-DePasquale, Mari  10 Canton McKin         3:14.70    3:12.66   1 
 22 Burns, Baylee             10 Canton McKin         3:00.50    3:23.27   1 
 
Girls 800 Meter Run
================================================================================                       
    Name                    Year School               Prelims     Finals  Points
================================================================================
Finals
  1 Pukys, Diana              12 Louisville           2:29.35    2:22.17   10   
  2 Klein, Cassie             12 Hoban                2:30.93    2:24.11    8   
  3 Dix, Marion               12 Wooster              2:29.98    2:26.09    6   
  4 Swanson, Hannah            9 Barberton            2:25.25    2:26.92    5   
  5 Price, Avery               9 Green                2:33.26    2:28.72    4   
  6 Huzyak, Olivia            12 Mas. Jackson         2:37.46    2:29.38    3   
  7 Esporite, Kaitlyn         10 GlenOak              2:37.82    2:31.52    2   
  8 Dunlap, Mattie            10 Wooster              2:33.97    2:31.95    1   
  9 Hudas, Gianna             10 Mas. Jackson         2:34.68    2:35.25  
 10 Ngetich, Sophia            9 GlenOak              2:34.51    2:36.47  
 11 Brown, Marisa             11 Louisville           2:38.71    2:37.05  
 12 Fortner, Olivia           12 Green                2:33.10    2:38.09  
 13 Rearick, Shaylin          10 Mass. Washin         2:39.39    2:38.56  
 14 Deluca, Emma              11 Uniont. Lake         2:39.03    2:38.76  
 15 Fess, Olivia              11 Hoban                2:40.08    2:39.00  
 16 Donaldson, Anna           10 Hoover               2:32.91    2:40.73  
 
Girls 1600 Meter Run
================================================================================      
    Name                    Year School                  Seed     Finals  Points
================================================================================
  1 Istnick, Sofia            12 Mas. Jackson         5:12.91    5:09.86   10   
  2 Zagst, Kailey             11 Mas. Jackson         5:09.02    5:17.51    8   
  3 Scheffler, Daniela         9 Uniont. Lake         5:28.29    5:21.46    6   
  4 Klein, Cassie             12 Hoban                5:32.34    5:23.05    5   
  5 Lutz, Sydney              11 Green                5:34.83    5:35.53    4   
  6 Swanson, Hannah            9 Barberton            5:47.70    5:38.79    3   
  7 Miller, Audrey            11 Wooster              5:43.80    5:47.59    2   
  8 Cornelius, Rachel         12 Wooster              5:42.73    5:53.41    1   
  9 Hayn, Caroline             9 Green                           5:54.08  
 10 Donaldson, Anna           10 Hoover               5:50.68    5:58.26  
 11 Ames, Jada                10 GlenOak              5:46.95    6:01.36  
 12 Lantz, Caris              11 GlenOak              5:58.46    6:06.28  
 13 Menegay, Baily            12 Louisville           6:09.14    6:12.91  
 14 Morgan, Audrey            10 Mass. Perry          6:03.70    6:12.93  
 15 Osmun, Olivia             11 Hoban                6:23.42    6:15.47  
 16 Palombo, Anna             10 Hoover               6:15.26    6:23.32  
 17 Rigdon, Josephine         10 Louisville           6:50.55    6:31.28  
 18 Orr, Danielle             11 Uniont. Lake         6:38.98    6:32.69  
 19 Foss, Macey               12 Mass. Perry                     6:33.77  
 20 Reid, Hailey               9 Canton McKin                    7:24.09  
 21 Hostetler, Stacia          9 Mass. Washin         7:08.75    7:41.12  
 
Girls 3200 Meter Run
================================================================================   
    Name                    Year School                  Seed     Finals  Points
================================================================================
  1 Istnick, Sofia            12 Mas. Jackson        11:15.57   11:20.28   10   
  2 Zagst, Kailey             11 Mas. Jackson        11:19.45   11:35.69    8   
  3 Dostal, Chloe              9 Mass. Perry         11:14.80   11:42.15    6   
  4 Barker, Camryn            12 Louisville          11:49.80   11:51.94    5   
  5 Warder, Lauren            12 Uniont. Lake        12:33.70   12:57.86    4   
  6 Green, Parker             10 Green               12:20.99   13:01.19    3   
  7 Witmer, Caroline           9 Green               13:10.00   13:04.99    2   
  8 Salem, Nora               10 GlenOak             12:27.56   13:21.23    1   
  9 Harbour, Sydney            9 GlenOak             12:36.47   13:25.57  
 10 Delahanty, Sierra         12 Uniont. Lake        12:25.66   13:33.72  
 11 Holt-Frank, Rosalind      10 Wooster             13:39.10   13:36.82  
 12 Cole, Chloe               11 Louisville          13:19.54   13:39.65  
 13 Osmun, Olivia             11 Hoban               13:42.07   13:46.77  
 14 Hobe, Lauren              11 Hoover              13:39.02   13:57.02  
 15 Morgan, Beverly           12 Wooster             13:34.58   14:00.02  
 16 Troyer, Bella             11 Mass. Perry         13:28.60   14:00.94  
 17 Elliott, Katherine        12 Hoban               14:50.56   15:22.01  
 
Girls 100 Meter Hurdles
============================================================================               
    Name                    Year School                  Seed    Prelims  H#
============================================================================
Preliminaries
  1 Blakely, Robbaniquea      10 Canton McKin           16.04      16.00q  3 
  2 Neutzling, Camille        10 Mass. Perry            15.99      16.36q  1 
  3 Horning, Maddison         10 Hoban                  16.56      16.80q  2 
  4 Sommers, Aanika            9 GlenOak                17.31      16.82q  2 
  5 Lamp, Trinity             10 Mass. Washin                      16.90q  3 
  6 Miller, Kyla              10 Uniont. Lake           16.94      17.03q  3 
  7 Papacostas, Jersie         9 Mass. Perry            16.97      17.42q  1 
  8 Schario, Ellie            12 Mas. Jackson           17.08      17.55q  1 
  9 Guist, Parker             10 GlenOak                16.68      17.59   2 
 10 Eagon, Zoe                12 Hoover                 17.29      17.72   3 
 11 Zakham, Alyssa             9 Hoover                 18.11      17.95   1 
 12 Fox, Olivia               12 Wooster                17.57      18.20   2 
 13 Kunes, Kaylee             11 Uniont. Lake           17.81      18.27   3 
 14 Simonetti, Kaylee         10 Hoban                             18.62   1 
 15 Ziegler, Grace            11 Mas. Jackson                      18.75   1 
 16 Frazier, Maddie Rae       11 Wooster                19.19      18.83   1 
 17 Keefer, Kelsie             9 Green                  18.66      19.36   3 
 18 Reed, Riley               10 Green                  18.88      19.50   2 
 19 Gotschall, Taryn           9 Louisville             19.80      19.72   3 
 20 Hubbard, Zyrieana         10 Canton McKin           19.57      20.62   1 
 21 Birone, Maddelyn           9 Louisville             20.50      20.78   2 
 22 Jackson, Mikaylah         10 Mass. Washin           21.40      21.86   2 
 
Girls 100 Meter Hurdles
================================================================================                
    Name                    Year School               Prelims     Finals  Points
================================================================================
Finals
  1 Blakely, Robbaniquea      10 Canton McKin           16.00      16.60   10   
  2 Papacostas, Jersie         9 Mass. Perry            17.42      17.39    8   
  3 Lamp, Trinity             10 Mass. Washin           16.90      17.43    6   
  4 Neutzling, Camille        10 Mass. Perry            16.36      17.51    5   
  5 Miller, Kyla              10 Uniont. Lake           17.03      17.52    4   
  6 Schario, Ellie            12 Mas. Jackson           17.55      17.85    3   
  7 Sommers, Aanika            9 GlenOak                16.82      18.31    2   
  8 Horning, Maddison         10 Hoban                  16.80      19.55    1   
 
Girls 300 Meter Hurdles
============================================================================                
    Name                    Year School                  Seed    Prelims  H#
============================================================================
Preliminaries
  1 Fox, Olivia               12 Wooster                50.12      50.03q  3 
  2 Neutzling, Camille        10 Mass. Perry            48.26      50.09q  2 
  3 Blakely, Robbaniquea      10 Canton McKin           51.22      51.03q  3 
  4 Lamp, Trinity             10 Mass. Washin           48.34      51.18q  1 
  5 Kunes, Kaylee             11 Uniont. Lake           51.10      51.36q  4 
  6 Papacostas, Jersie         9 Mass. Perry            50.34      51.89q  4 
  7 Woodal, Regan              9 Kenmore-Garf           52.11      51.96q  3 
  8 Guist, Parker             10 GlenOak                52.54      52.64q  4 
  9 Sommers, Aanika            9 GlenOak                53.31      52.88   3 
 10 Nail, Ava                  9 Hoover                 51.45      52.92   2 
 11 Reed, Riley               10 Green                  51.79      53.37   1 
 12 Brown, Celebrity          11 Canton McKin           53.36      53.76   1 
 13 Schario, Ellie            12 Mas. Jackson           51.60      54.11   2 
 14 Gotschall, Taryn           9 Louisville             54.28      54.24   1 
 15 Miller, Kyla              10 Uniont. Lake           51.34      54.86   1 
 16 Fitz-Patrick, Clare       10 Hoover                 53.62      55.24   2 
 17 Tyler, Lily                9 Barberton            1:02.06      56.39   2 
 18 Simonetti, Kaylee         10 Hoban                  55.35      57.23   3 
 19 Arny, Mya                 12 Green                  54.15      57.70   2 
 20 Mainarick, Shelby         10 Barberton              56.07      58.02   4 
 21 Scheetz, Landyn           10 Louisville             58.48      58.33   3 
 22 French, Mara               9 Wooster                55.75      58.84   4 
 23 Schmidt, Skylar            9 Hoban                  59.97    1:00.77   2 
 
Girls 300 Meter Hurdles
================================================================================               
    Name                    Year School               Prelims     Finals  Points
================================================================================
Finals
  1 Lamp, Trinity             10 Mass. Washin           51.18      47.30   10   
  2 Neutzling, Camille        10 Mass. Perry            50.09      48.90    8   
  3 Blakely, Robbaniquea      10 Canton McKin           51.03      49.87    6   
  4 Fox, Olivia               12 Wooster                50.03      50.03    5   
  5 Papacostas, Jersie         9 Mass. Perry            51.89      50.11    4   
  6 Kunes, Kaylee             11 Uniont. Lake           51.36      50.31    3   
  7 Guist, Parker             10 GlenOak                52.64      52.59    2   
  8 Woodal, Regan              9 Kenmore-Garf           51.96      52.76    1   
 
Girls 4x100 Meter Relay
============================================================================                 
    School                                               Seed    Prelims  H#
============================================================================
Preliminaries
  1 Mass. Perry                                         49.40      50.08q  1 
     1) Neutzling, Camille 10           2) Nelligan, Grace 12             
     3) Papacostas, Jersie 9            4) Fisher, Kendal 12              
  2 GlenOak                                             49.76      50.38q  2 
     1) Leahy, Milana 11                2) Stepanovich, Sydney 9          
     3) Bisesi, Natalie 10              4) Delp, Jenna 11                 
  3 Mass. Washington                                    50.85      51.02q  2 
     1) Hewitt, Kaliyah 11              2) Lamp, Trinity 10               
     3) Nelson, Tatiauna 11             4) Ford, Brianna 12               
  4 Canton McKinley                                     50.93      51.07q  1 
     1) Culler, Aniah 12                2) Cameron, Leah 11               
     3) Sterling, Alexys 9              4) Graves, Allea 10               
  5 Mas. Jackson                                        51.95      51.91q  2 
     1) Lusk, Kaylee 9                  2) Adams, Emily 10                
     3) Migge, Reese 10                 4) Kelley, Kayla 12               
  6 Hoban                                               53.07      53.11q  2 
     1) Horning, Maddison 10            2) Guld, Sammie 11                
     3) Foster, Taylor 11               4) Pooler, Mayana 10              
  7 Louisville                                          54.10      53.91q  2 
     1) Allan, Payton 9                 2) Gotschall, Taryn 9             
     3) Jackson, Hailey 9               4) Rich-DeGasperis, Gabriel 10    
  8 Hoover                                              53.30      53.94q  1 
     1) McHenry, Maddie 12              2) Miller, Addison 9              
     3) Sponseller, Audrie 11           4) Clay, Mackenzie 11             
  9 Uniont. Lake                                        53.47      54.05   2 
     1) Miller, Kyla 10                 2) King, Kathrine 10              
     3) Tompkins, Lillian 10            4) Oldenburg, Tabea 10            
 10 Green                                               54.39      55.09   1 
     1) Mccann, Kaylie 12               2) Sabbagh, Sarah 11              
     3) Allen, Breila 10                4) Bradford, Alaina 10            
 11 Ak. East                                            53.45      56.22   1 
     1) Campbell-Jones, Aniyah 9        2) Green, Adriana 11              
     3) Vickers, D'Asia 10              4) Gurley, Ka'Mereach 10          
 12 Kenmore-Garfield                                    54.20    1:05.65   1 
     1) Townsend, Ottyanna 10           2) Council, Danyelle 10           
     3) Jarvis, Siana 10                4) Wilson, Santalia 12            
 -- Wooster                                             51.40         DQ   1 
     1) Eagle, Ava 11                   2) Timko, Faith 11                
     3) Tucker, Ilana 11                4) Levy, Nora 11                  
 
Girls 4x100 Meter Relay
================================================================================                
    School                                            Prelims     Finals  Points
================================================================================
Finals
  1 Mass. Perry                                         50.08      49.87   10   
  2 GlenOak                                             50.38      50.05    8   
  3 Canton McKinley                                     51.07      50.12    6   
  4 Mass. Washington                                    51.02      51.11    5   
  5 Mas. Jackson                                        51.91      51.44    4   
  6 Hoban                                               53.11      52.32    3   
  7 Hoover                                              53.94      53.48    2   
  8 Louisville                                          53.91      53.56    1   
 
Girls 4x200 Meter Relay
============================================================================          
    School                                               Seed    Prelims  H#
============================================================================
Preliminaries
  1 GlenOak                                           1:45.14    1:46.80q  1 
     1) Leahy, Milana 11                2) Hamm, Addison 9                
     3) Delp, Jenna 11                  4) Stepanovich, Sydney 9          
  2 Mas. Jackson                                      1:47.25    1:48.05q  2 
     1) Salomone, Leah 12               2) Lemus, Lindsey 11              
     3) Wilson, Tayah 9                 4) Kelley, Kayla 12               
  3 Canton McKinley                                   1:46.42    1:48.72q  2 
     1) Moore, Kiya 12                  2) Culler, Aniah 12               
     3) Sterling, Alexys 9              4) Graves, Allea 10               
  4 Mass. Perry                                       1:51.74    1:50.77q  2 
     1) Weirich, Emma 10                2) Shane, McKenna 9               
     3) Thom, Rylan 12                  4) Nelligan, Grace 12             
  5 Hoover                                            1:53.16    1:51.04q  2 
     1) Clay, Mackenzie 11              2) Miller, Addison 9              
     3) McHenry, Maddie 12              4) Wims, Lexi 9                   
  6 Green                                             1:50.32    1:51.45q  1 
     1) Mccann, Kaylie 12               2) Pianelli, Payton 12            
     3) Rutheford, Molly 9              4) Bradford, Alaina 10            
  7 Wooster                                           1:49.25    1:51.83q  1 
     1) Older, Sydney 10                2) Fox, Olivia 12                 
     3) Levy, Nora 11                   4) Tucker, Ilana 11               
  8 Louisville                                        1:55.93    1:54.39q  2 
     1) Allan, Payton 9                 2) Rich-DeGasperis, Gabriel 10    
     3) Jackson, Hailey 9               4) Wilson, Gracie 9               
  9 Hoban                                             1:54.18    1:54.83   1 
     1) Pooler, Mayana 10               2) Church, Maria 11               
     3) Mahoney, Ariana 12              4) Foster, Taylor 11              
 10 Mass. Washington                                  1:54.81    1:58.06   1 
     1) Nelson, Tatiauna 11             2) Edwards, Makiya 10             
     3) Muzi, Grace 11                  4) Hewitt, Kaliyah 11             
 11 Uniont. Lake                                      1:58.05    2:02.23   1 
     1) King, Kathrine 10               2) Oldenburg, Tabea 10            
     3) Tompkins, Lillian 10            4) Neely, Hannah 10               
 -- Ak. East                                          1:58.00         DQ   2 
     1) Campbell-Jones, Aniyah 9        2) Valentine, Peighton 10         
     3) Vickers, D'Asia 10              4) Gurley, Ka'Mereach 10          
 
Girls 4x200 Meter Relay
================================================================================            
    School                                            Prelims     Finals  Points
================================================================================
Finals
  1 GlenOak                                           1:46.80    1:45.80   10   
  2 Canton McKinley                                   1:48.72    1:46.70    8   
  3 Mas. Jackson                                      1:48.05    1:47.95    6   
  4 Green                                             1:51.45    1:49.90    5   
  5 Hoover                                            1:51.04    1:50.91    4   
  6 Mass. Perry                                       1:50.77    1:51.19    3   
  7 Wooster                                           1:51.83    1:52.68    2   
  8 Louisville                                        1:54.39    1:53.92    1   
 
Girls 4x400 Meter Relay
============================================================================           
    School                                               Seed    Prelims  H#
============================================================================
Preliminaries
  1 GlenOak                                           4:12.37    4:12.66q  1 
     1) Ngetich, Sophia 9               2) Hamm, Addison 9                
     3) Stepanovich, Sydney 9           4) Delp, Jenna 11                 
  2 Mas. Jackson                                      4:16.11    4:13.13q  1 
     1) Salomone, Leah 12               2) Lemus, Lindsey 11              
     3) Gmerek, Addy 12                 4) Lusk, Kaylee 9                 
  3 Green                                             4:12.20    4:15.56q  2 
     1) Rutheford, Molly 9              2) Budziak, Gracie 11             
     3) Shroyer, Anne 11                4) Pianelli, Payton 12            
  4 Wooster                                           4:16.33    4:21.72q  2 
     1) Older, Sydney 10                2) Dix, Marion 12                 
     3) Anderson, Lauren 12             4) Dunlap, Mattie 10              
  5 Uniont. Lake                                      4:20.78    4:22.19q  1 
     1) Blawas, Hannah 12               2) Kunes, Kaylee 11               
     3) Oldenburg, Tabea 10             4) Price, June 9                  
  6 Louisville                                        4:20.90    4:22.58q  2 
     1) Jackson, Hailey 9               2) Brown, Marisa 11               
     3) Wilson, Gracie 9                4) Pukys, Diana 12                
  7 Mass. Perry                                       4:16.65    4:23.45q  2 
     1) Forchione, Sydney 12            2) Thom, Rylan 12                 
     3) Neutzling, Camille 10           4) Dostal, Chloe 9                
  8 Hoban                                             4:34.32    4:26.62q  1 
     1) Mahoney, Ariana 12              2) Klein, Cassie 12               
     3) Minnick, Gabby 11               4) Fess, Olivia 11                
  9 Hoover                                            4:24.49    4:33.30   2 
     1) Schiltz, Caroline 11            2) Miller, Addison 9              
     3) Wims, Lexi 9                    4) Wims, Allison 11               
 10 Canton McKinley                                   4:19.81    4:36.07   1 
     1) Culler, Aniah 12                2) Sterling, Alexys 9             
     3) Cameron, Leah 11                4) Graves, Allea 10               
 
Girls 4x400 Meter Relay
================================================================================          
    School                                            Prelims     Finals  Points
================================================================================
Finals
  1 GlenOak                                           4:12.66    4:10.79   10   
  2 Mas. Jackson                                      4:13.13    4:13.48    8   
  3 Green                                             4:15.56    4:15.78    6   
  4 Wooster                                           4:21.72    4:18.38    5   
  5 Louisville                                        4:22.58    4:21.74    4   
  6 Mass. Perry                                       4:23.45    4:22.72    3   
  7 Hoban                                             4:26.62    4:24.20    2   
  8 Uniont. Lake                                      4:22.19    4:26.09    1   
 
Girls 4x800 Meter Relay
================================================================================         
    School                                               Seed     Finals  Points
================================================================================
  1 Mas. Jackson                                      9:54.84    9:41.92   10   
     1) Zagst, Kailey 11                2) Huzyak, Olivia 12              
     3) Istnick, Sofia 12               4) Derosa, Emily 11               
  2 Green                                            10:05.26    9:53.04    8   
     1) Lutz, Sydney 11                 2) Fortner, Olivia 12             
     3) Price, Avery 9                  4) Shroyer, Anne 11               
  3 Wooster                                          10:09.10   10:02.47    6   
     1) Miller, Audrey 11               2) Dix, Marion 12                 
     3) Cornelius, Rachel 12            4) Dunlap, Mattie 10              
  4 GlenOak                                          10:20.87   10:07.19    5   
     1) Ngetich, Sophia 9               2) Hamm, Addison 9                
     3) Ames, Jada 10                   4) Esporite, Kaitlyn 10           
  5 Louisville                                       10:17.51   10:13.09    4   
     1) Barker, Camryn 12               2) Pukys, Diana 12                
     3) Menegay, Baily 12               4) Brown, Marisa 11               
  6 Mass. Perry                                      10:55.59   10:17.90    3   
     1) Miller, Kylie 10                2) Foss, Macey 12                 
     3) Morgan, Audrey 10               4) Troyer, Bella 11               
  7 Uniont. Lake                                     10:34.17   10:41.25    2   
     1) Price, June 9                   2) Deluca, Emma 11                
     3) Laudermilk, Delaney 9           4) Scheffler, Daniela 9           
  8 Hoover                                           10:53.63   10:41.37    1   
     1) Fisher, Leah 10                 2) Horning, Ashlinne 10           
     3) Miller, Allison 11              4) Wims, Allison 11               
  9 Hoban                                            12:07.05   11:54.84  
     1) Minnick, Gabby 11               2) Soehnlen, Cecilia 11           
     3) Fess, Olivia 11                 4) Leslie, Nicole 11              
 
Girls High Jump
================================================================================                        
    Name                    Year School                  Seed     Finals  Points
================================================================================
  1 Patibandla, Leena         11 Mas. Jackson         5-04.00    5-04.00   10   
  2 Dabney, Deleaun           11 Canton McKin         5-04.00    5-04.00    8   
  3 Bentley, Samya            12 Hoban                4-10.00    5-02.00    6   
  4 Manofsky, Abra             9 Mas. Jackson         5-00.00    5-00.00    5   
  5 Cameron, Leah             11 Canton McKin         5-00.00    5-00.00    4   
  6 Timko, Faith              11 Wooster              5-01.25    4-10.00    2.50
  6 Elliott, Regan            12 Mass. Perry          4-10.00    4-10.00    2.50
  8 Ayers, Lydia              11 GlenOak              4-10.00    4-10.00    1   
  9 Taylor, Jillian            9 Green                4-10.00    4-10.00  
 10 Horning, Ashlinne         10 Hoover               4-08.00    4-08.00  
 10 Van Elzen, Gwen           10 Uniont. Lake         4-08.00    4-08.00  
 -- Watson, Amber              9 Hoban                4-03.00         NH  
 -- Rudibaugh, Kaylea         12 Barberton            4-06.00         NH  
 -- Stevens, Saiha            10 Kenmore-Garf         4-02.00         NH  
 -- Schiltz, Caroline         11 Hoover               4-08.00         NH  
 -- Beyes, Jules              11 Green                4-08.00         NH  
 -- Dalton, Brooklyn          11 Mass. Perry          4-08.00         NH  
 -- Amos, Keirsten            11 GlenOak              4-08.00         NH  
 -- Jackson, Mikaylah         10 Mass. Washin                         NH  
 -- Muzi, Grace               11 Mass. Washin                         NH  
 -- Fagart, Natalie           11 Wooster              4-06.00         NH  
 
Girls Pole Vault
================================================================================                         
    Name                    Year School                  Seed     Finals  Points
================================================================================
  1 Fisher, Kendal            12 Mass. Perry         13-01.00   12-00.00   10   
  2 Bernard, Izzy             11 Mas. Jackson        11-02.00   10-09.00    8   
  3 Bisesi, Natalie           10 GlenOak              9-03.00   10-06.00    6   
  4 Schans, Chloe              9 Hoover               9-09.00   10-06.00    5   
  5 Guist, Parker             10 GlenOak              9-00.00    8-09.00    4   
  6 Kern, Addison             11 Hoover               9-00.00    8-06.00    2.50
  6 Seibert, Ella             10 Mass. Perry          8-09.00    8-06.00    2.50
  8 Hofner, Allison           10 Mas. Jackson         7-09.00    8-00.00    1   
 -- Coss, Pheobe              10 Canton McKin         6-06.00         NH  
 -- Dolensky, Mary            12 Hoban                6-06.00         NH  
 -- Campbell, Paonia          11 Wooster              7-09.00         NH  
 -- Whitfield, Chelsea         9 Green                7-00.00         NH  
 -- French, Mara               9 Wooster              8-00.00         NH  
 -- Johnston, Malynn          12 Green                7-00.00         NH  
 -- Listerman, Isabella       10 Hoban                6-06.00         NH  
 
Girls Long Jump
===================================================================================                    
    Name                    Year School                  Seed     Finals  H# Points
===================================================================================
  1 Delp, Jenna               11 GlenOak             16-06.50   16-08.00   1  10   
  2 Shane, McKenna             9 Mass. Perry         16-09.25   16-07.25   1   8   
  3 Oldenburg, Tabea          10 Uniont. Lake        16-08.00   16-03.50   2   6   
  4 Shroyer, Anne             11 Green               16-01.00   16-00.75   3   5   
  5 Werstler, Emma             9 Mas. Jackson        15-10.00   15-10.50   3   4   
  6 Korach, Olivia            12 Hoover              14-11.75   15-09.00   2   3   
  7 Ayers, Lydia              11 GlenOak             16-03.75   15-08.50   2   2   
  8 Levy, Nora                11 Wooster             15-10.00   15-07.50   3   1   
  9 Lamp, Trinity             10 Mass. Washin                   15-05.00   3 
 10 Foster, Taylor            11 Hoban               13-09.25   15-04.75   1 
 11 Pianelli, Payton          12 Green               15-09.00   15-03.00   1 
 12 Eagle, Ava                11 Wooster             15-00.00   15-02.00   1 
 13 Pooler, Mayana            10 Hoban                          15-01.50   1 
 14 Williams, Riley           12 Mas. Jackson        15-04.50   15-00.50   1 
 15 Ford, Brianna             12 Mass. Washin        16-11.00   15-00.25   2 
 16 Zakham, Alyssa             9 Hoover              15-04.50   14-11.25   3 
 17 Seibert, Ella             10 Mass. Perry         14-04.75   14-04.25   3 
 18 Culler, Aniah             12 Canton McKin        14-08.50   14-03.00   3 
 19 Van Elzen, Gwen           10 Uniont. Lake        14-03.75   13-11.50   2 
 20 Brown, Celebrity          11 Canton McKin        14-09.25   13-06.75   3 
 21 Rigdon, Josephine         10 Louisville          11-10.50   12-07.00   2 
 22 Simpson, Molly            11 Louisville          11-11.00   12-06.75   2 
 23 Council, Danyelle         10 Kenmore-Garf        11-11.50   12-06.00   2 
 24 Bartee, Treasure          10 Barberton           11-10.00   11-06.50   1 
 
Girls Shot Put
===================================================================================             
    Name                    Year School                  Seed     Finals  H# Points
===================================================================================
  1 Swartz, Madeline          11 Uniont. Lake        33-07.00   35-09.75   1  10   
  2 Perry, Isabelle            9 Mass. Perry         34-01.00   35-08.75   1   8   
  3 Kostohryz, Grace          10 Wooster             34-08.00   35-04.25   3   6   
  4 Rhodes, Jessica           11 Uniont. Lake        36-04.00   34-09.00   4   5   
  5 Davis, Khori              11 Hoban               33-03.75   34-07.50   4   4   
  6 Roth, Sarah               12 Mas. Jackson        32-07.00   34-04.50   4   3   
  7 Hofner, Maggie            12 Mas. Jackson        34-10.00   34-04.25   2   2   
  8 Jones, Abbigail           11 Wooster             34-01.25   32-11.00   1   1   
  9 Merda, Gabby              12 Hoover              34-10.50   32-10.50   3 
 10 Phillips, Grace           11 Green               31-08.50   31-08.50   3 
 11 Eberhart, Elise           11 Barberton           29-03.50   30-08.50   2 
 12 Phillips, Alexis          12 Hoban               31-04.00   30-03.75   1 
 13 McCausland, Jessica       12 Green               29-11.50   29-08.50   3 
 14 Sypolt, Sloane            10 Louisville          31-08.00   29-08.25   4 
 15 Demmel, Nadia             11 Canton McKin        27-07.00   29-02.50   2 
 16 Morrison-Erickson, Trini  11 Hoover              34-05.00   29-01.50   2 
 17 Aguilar Martinez, Juliss  10 Canton McKin        27-02.00   28-01.00   3 
 18 Harris, Gabriella         12 GlenOak             28-07.00   27-05.25   1 
 19 Valentine, Phoenix         9 Ak. East            27-02.00   27-02.00   4 
 20 Haynes, Breanna           10 Mass. Perry         27-04.50   26-04.50   1 
 21 Woodson, Jayla            12 Mass. Washin        26-11.00   25-01.25   2 
 22 Anderson, Paige           11 Louisville          26-03.50   24-10.00   2 
 23 Kemp, Ripley              10 Mass. Washin        22-05.00   24-03.75   3 
 24 McCall, Nigeria           12 Ak. East            29-06.00   24-02.00   4 
 25 Bailey-Harwell, Giselle    9 Kenmore-Garf        24-02.25   23-00.25   2 
 26 Nice, Bailey               9 GlenOak             31-04.50   22-07.25   3 
 27 Stevens, Saiha            10 Kenmore-Garf        24-04.00   21-10.25   4 
 
Girls Discus Throw
===================================================================================                
    Name                    Year School                  Seed     Finals  H# Points
===================================================================================
  1 Patibandla, Leena         11 Mas. Jackson          124-06     130-10   2  10   
  2 Rhodes, Jessica           11 Uniont. Lake          136-07     128-00   3   8   
  3 Hofner, Maggie            12 Mas. Jackson          123-00     121-09   2   6   
  4 Perry, Isabelle            9 Mass. Perry           110-09     110-04   2   5   
  5 Chicatell, Teresa         12 Hoban                 102-08     110-01   1   4   
  6 Swartz, Madeline          11 Uniont. Lake          111-02     107-09   1   3   
  7 Jones, Secora             10 Canton McKin          105-02     106-09   2   2   
  8 Shocklee, Sydney           9 Green                  92-09     106-00   2   1   
  9 Eberhart, Elise           11 Barberton              84-02     105-06   1 
 10 Jones, Abbigail           11 Wooster               105-05     100-10   3 
 11 Schilling, Alexa          11 Green                  96-06     100-02   3 
 12 Huffman, Brenna           11 Wooster               110-03      96-06   1 
 13 Sypolt, Sloane            10 Louisville             97-10      95-02   3 
 14 Fenton, Julia             11 Hoover                 70-05      92-05   1 
 15 Lewis, Adelle             10 Hoover                 89-08      89-10   1 
 16 Harris, Gabriella         12 GlenOak                86-03      89-06   1 
 17 Nice, Bailey               9 GlenOak                95-03      89-04   3 
 18 Phillips, Alexis          12 Hoban                             87-02   3 
 19 Demmel, Nadia             11 Canton McKin           95-02      84-00   2 
 20 Woodson, Jayla            12 Mass. Washin           75-01      69-06   3 
 21 Buydos, Luka              11 Louisville             80-09      67-11   3 
 22 Stout, Trinity            10 Mass. Washin           68-05      61-02   2