Lady Leopards Place 1st at Jason Manse Crusaders Relays
The Louisville Leopards Track Teams competed at the Jason Manse Crusader Relays Saturday at Lowell Klinefelter Stadium on the campus of Canton Central Catholic High School. The Louisville Boys scored 50 points to take fourth place out of five teams. The Lady Leopards scored 57 points to claim first out of four teams.
Girls Recap | Boys Team Scores | Girls Team Scores | Boys Individual Results | Girls Individual Results
---
Boys: Louisville 50 (4th Out of 5)
RECAP NOT PROVIDED
---
Girls: Louisville 57 (1st Out of 4)
The girls track team earned a win at the Jason Manse Crusader Relays on Saturday, May 14. The girls scored 57 points to out-point Saint Vincent Saint Mary by three points. Massillon Washington finished 3rd with 45 points, while host school Canton Central Catholic claimed the fourth spot with 40 points.
Once again the ladies used the beautiful weather to earn some season best performances. The meet was in a relay format with each competitor getting a mark in the field events and then the two distances being added together to determine the place. Track races consisted of either one individual or a team of four runners. Gaining wins for the Leopards were: the 4 x 1600 relay, the 4 x 400 relay, the Sprint Medley, the Shot Put relay, and the Discus relay. Second place finishes went to Camryn Barker in the 1500 meters, 4 x 800 relay, and the Distance Medley. The complete list of events and results were as follows:
Long Jump: (3rd) Josie Rigdon (11'10.5") Diana Pukys (14'1.75) (26′ .25″)
Shot Put: (1st) Sloane Sypolt (31'8" ), Paige Anderson (26'3")
Discus: (1st) Sloane Sypolt (97'10")*, Luka Buydos (80'9")* (178′ 7″)
4 x 1600: (1st) Marisa Brown, Chloe Cole, Josie Rigdon, Colleen Ramsey (25:29.9 1)
100 Hurdles: (3rd) Madde Birone (20.5)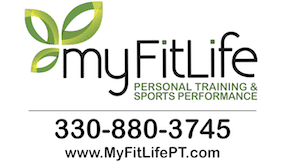 Distance Medley (2nd) Bailey Menegay, Hailey Jackson, Diana Pukys, Camryn Barker (13:34.7)
100 Meters: (3rd) Gabby Rich-DeGasperis (13.5)*
4 x 200 Relay: (3rd) Payton Allan, Gracie Wilson, Taryn Gotschall, Taylor Balestra 1:57.87
1500 Meters: (2nd) Camryn Barker (5:21.4)
Sprint Medley: (1st) Payton Allan Gabby Rich-DeGasperis, H. Jackson, D. Pukys (1:56.6)
200 Hurdles: (3rd) Landyn Scheetz (35.6)
4 x 800 Relay: (2nd) Bailey Menegay, Josie Rigdon, Landyn Scheetz, Chloe Cole (12:05.3)
4 x 100 Relay: (3rd) Payton, Allan, Taryn Gotschall, Hailey Jackson, G. Rich-DeGasperis (54.1)*
4 x 400 Relay: (1st) Hailey Jackson, Gracie Wilson, Marisa Brown, Diana Pukys (4:20.9)*
* Season Best
– Head Coach Jerry Fresenko
UP NEXT: The Leopards will next compete at the DI North Canton District Meet on Wednesday, May 18 and Friday, May 20 at North Canton Hoover Memorial Stadium.
Cover Photo By The Louisville Herald
---
Donate to Leopard Nation
---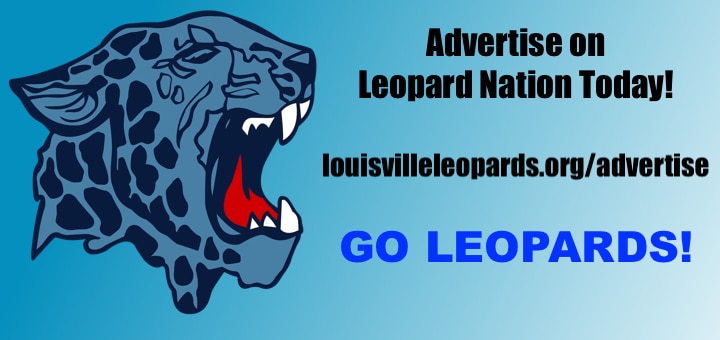 Don't forget to Subscribe to Our Posts for Free
---
Jason Manse Relays – Boys Team Scores
                    Men - Team Rankings - 16 Events Scored
===============================================================================
    1) Mass. Washington            90        2) Akron SVSM                 74   
    3) Canton C.C.                 52        4) Louisville                 50   
    5) Mass. Perry                 35
---
Jason Manse Relays – Girls Team Scores
                    Women - Team Rankings - 16 Events Scored
===============================================================================
    1) Louisville                  57        2) Akron SVSM                 54   
    3) Mass. Washington            45        4) Canton C.C.                40
---
Jason Manse Relays – Boys Individual Results
Boys 100 Meter Dash
================================================================================
 Meet Record: M 10.70  2011        Devin Smith, Massillon Washington           
 Meet Record: M 10.70  2012        Parris Campbell, St. Vincent-St. Mary       
    Name                    Year School                  Seed     Finals  Points
================================================================================
  1 Lenix, Freddie               Washington                         10.9    8   
  2 Cruse, Daveion               Louisville             11.34       11.1    6   
  3 Kelker, DeAnthony            SVSM                   11.60       11.6    4   
  4 Wells, Tkye                  Canton C.C.            11.83       11.7    2   
  5 Craig, Branden               Mass. Perry            11.85       11.8    1   
 
Boys 1500 Meter Run
================================================================================
 Meet Record: M 4:05.60  2004        Tony Dipre, Walsh Jesuit                  
    Name                    Year School                  Seed     Finals  Points
================================================================================
  1 Hammer, Kyle                 SVSM                             4:32.0    8   
  2 Edwards, Darius              Washington           4:34.00     4:39.5    6   
  3 Rair, Owen                   Mass. Perry          4:30.00     4:48.1    4   
  4 Garton, Sam                  Canton C.C.          5:45.00     5:44.1    2   
 
Boys 110 Meter Hurdles
================================================================================
 Meet Record: M 14.60  2010        Doran Grant, St. Vincent-St. Mary           
    Name                    Year School                  Seed     Finals  Points
================================================================================
  1 Welch, Jaden                 Washington             17.44       17.0    8   
  2 McGraw, Jack                 Mass. Perry            18.23       18.0    6   
 
Boys 200 Meter Hurdles
================================================================================
 Meet Record: M 24.00  2013        Marcus Whitfield, Massillon Washington      
    Name                    Year School                  Seed     Finals  Points
================================================================================
  1 Welch, Jaden                 Washington             35.50       27.2    8   
  2 McGraw, Jack                 Mass. Perry            26.00       28.4    6   
  3 Hagiac, Toma                 SVSM                               31.3    4   
 
Boys 4x100 Meter Relay
================================================================================
 Meet Record: M 42.20  2012        St. Vincent-St. Mary                        
                       F. Bickley, P. Campbell, S.Fitzgerald, M. Matuska 
 Meet Record: M 42.20  2015        Massillon Washington                        
                       J. Koch, A. Jasinksi, J. Kemp, D. Harper          
    School                                               Seed     Finals  Points
================================================================================
  1 Akron Svsm                                          44.00       45.3    8   
     1) Kelker, DeAnthony               2) Lodge, Shawn                   
     3) Hopson, Torell                  4) Madison, Nasir                 
  2 Mass. Washington                                    42.50       46.5    6   
     1) Banks, Ardell                   2) Bradford, Javontez             
     3) Lenix, Freddie                  4) Salvino, Angelo                
  3 Mass. Perry                                         46.10       47.2    4   
     1) Attar, Mohhamad                 2) Woolums, Joey                  
     3) King, Jordan                    4) Craig, Branden                 
  4 Mass. Perry  'B'                                               x53.1  
  5 Canton C.C.                                         49.00       53.7    2   
     1) Rieger, Collin                  2) DePasquale, Dominic            
     3) Berbari, Jacob                  4) Monastra, Mikey                
 
Boys 4x200 Meter Relay
================================================================================
 Meet Record: M 1:28.40  2010        Massillon Washington                      
                         R. Hood, R. Partridge, J. Olack, D. Smith         
    School                                               Seed     Finals  Points
================================================================================
  1 Mass. Washington                                  1:28.90     1:32.0    8   
     1) Banks, Ardell                   2) Bradford, Javontez             
     3) Lenix, Freddie                  4) Salvino, Angelo                
  2 Akron Svsm                                        1:30.00     1:33.0    6   
     1) McCray, Calil                   2) Lodge, Shawn                   
     3) Pritchett, Mahki                4) Madison, Nasir                 
  3 Canton C.C.                                       1:39.59     1:36.9    4   
     1) Wells, Tkye                     2) Moorhead, Ethan                
     3) Peterson, Giani                 4) Gall-Montgomery, Zachary       
  4 Mass. Perry                                       1:36.25     1:39.3    2   
     1) Woolums, Joey                   2) King, Jordan                   
     3) Shoaff, Hunter                  4) Craig, Branden                 
  5 Louisville                                        1:40.00     1:45.7  
     1) Lofland, Trystan                2) Hopkins, Ty                    
     3) Pinion, Ty                      4) Elder, Braiden                 
 
Boys 4x400 Meter Relay
================================================================================
 Meet Record: M 3:30.70  2013        Canal Fulton Northwest                    
                         J. Hare, B. Kepley, S. Green, D. Casalinova       
    School                                               Seed     Finals  Points
================================================================================
  1 Louisville                                        3:27.00     3:27.7M   8   
     1) Mickley, Kael                   2) Anderson, Seth                 
     3) Pinion, Ty                      4) Smith, Austin                  
  2 Akron Svsm                                        3:31.00     3:28.4M   6   
     1) Madison, Nasir                  2) Pritchett, Mahki               
     3) McCray, Calil                   4) Brickman, Dhiren               
  3 Canton C.C.                                       3:47.00     3:48.6    4   
     1) Gall-Montgomery, Zachary        2) Moorhead, Ethan                
     3) Angerman, Grady                 4) Grillo, Max                    
  4 Mass. Perry                                       3:40.00     3:51.2    2   
     1) Craig, Branden                  2) Woolums, Joey                  
     3) Shoaff, Hunter                  4) Cooper, Cameron                
  5 Mass. Washington                                  3:54.83     4:22.8  
     1) Filler, Mason                   2) Salvino, Angelo                
     3) Ridgill, Matthias               4) Young, Lo'Quan                 
 
Boys 4x800 Meter Relay
================================================================================
 Meet Record: M 8:09.60  2005        Walsh Jesuit                              
                         M. Mrak, D. Henry, S. Testa, T. Dipre             
    School                                               Seed     Finals  Points
================================================================================
  1 Louisville                                        7:51.00     8:11.4    8   
     1) Adams, Colby                    2) Ganser, Bobby                  
     3) Pukys, Owen                     4) Ulrich, Stephen                
  2 Akron Svsm                                        8:50.00     9:20.9    6   
     1) Jones, Steve                    2) Ricchiuti, Lucca               
     3) Yancey, Isaiah                  4) Hammer, Christian              
  3 Mass. Washington                                  8:29.20     9:24.0    4   
     1) Abdullah, Joseph                2) Kyles, Ramier                  
     3) Smith, Braylon                  4) Ridgill, Matthias              
  4 Canton C.C.                                       9:00.00     9:39.3    2   
     1) Peterson, Giani                 2) DePasquale, Dominic            
     3) Nasvadi, Aidan                  4) Cantera-Quintero, Carlos       
  5 Mass. Perry                                       9:55.00    10:31.6  
     1) Weiford, Gabe                   2) Singo, Nathan                  
     3) Sheppard, Logan                 4) Werner, Gaige                  
 
Boys 4x1600 Meter Relay
================================================================================
 Meet Record: M 18:36.90  5/15/2021   Canton C.C., Canton C.C.                 
                          I. Paul, B. Scheatzle, S. Domer, B. Abbott        
    School                                               Seed     Finals  Points
================================================================================
  1 Mass. Perry                                      19:55.00    20:27.9    8   
     1) Rair, Owen                      2) Hostetler, Riley               
     3) Haren, Thomas                   4) Reese, Logan                   
  2 Akron Svsm                                       26:00.00    22:21.4    6   
     1) Kindbom, Luke                   2) Werkman, Luke                  
     3) Donatelli, Sam                  4) Leung, Augustine               
  3 Mass. Washington                                             23:12.2    4   
     1) Sebrell, Alec                   2) Benson, Zane                   
     3) Harper Jr, Samuel               4) Muschkat, Logan                
  4 Canton C.C.                                      23:25.00    23:33.6    2   
     1) Cantera-Quintero, Carlos        2) Reese, Ben                     
     3) Rieger, Collin                  4) Parham, Mark                   
 
Boys 800 Sprint Medley
================================================================================
 Meet Record: M 1:36.90  2012        Massillon Washington                      
                         J. Edwards, A. Winters, M. Smith, B. Tonn         
    School                                               Seed     Finals  Points
================================================================================
  1 Louisville                                        1:37.00     1:38.0    8   
     1) Mickley, Kael                   2) Anderson, Seth                 
     3) Cruse, Daveion                  4) Smith, Austin                  
  2 Mass. Washington                                              1:42.8    6   
     1) Williams, Daylen                2) Gamble, Ja'Meir                
     3) Banks, Ardell                   4) Lenix, Freddie                 
  3 Canton C.C.                                       1:45.00     1:44.0    4   
     1) Wells, Tkye                     2) Gall-Montgomery, Zachary       
     3) Peterson, Giani                 4) Angerman, Grady                
  4 Akron Svsm                                        2:05.00     1:44.8    2   
     1) Hopson, Torell                  2) Denowski, Owen                 
     3) McCray, Raylen                  4) Metzler, Nico                  
  5 Mass. Perry                                       1:55.00     1:48.1  
     1) Attar, Mohhamad                 2) Woolums, Joey                  
     3) King, Jordan                    4) Shoaff, Hunter                 
  6 Mass. Perry  'B'                                             x1:57.6  
 
Boys Distance Medley
================================================================================
 Meet Record: M 10:42.10  2015        Hudson Western Reserve Academy           
                          D. Mylott, G. Skora, B. Kramer, C. Horgan         
    School                                               Seed     Finals  Points
================================================================================
  1 Louisville                                       11:05.00    10:39.9M   8   
     1) Adams, Colby                    2) Ganser, Bobby                  
     3) Pukys, Owen                     4) Ulrich, Stephen                
  2 Canton C.C.                                      11:15.00    11:28.3    6   
     1) Grillo, Max                     2) Angerman, Grady                
     3) Nasvadi, Aidan                  4) DePasquale, Dominic            
  3 Mass. Washington                                             12:24.0    4   
     1) Smith, Braylon                  2) Filler, Mason                  
     3) Edwards, Darius                 4) Sebrell, Alec                  
  4 Mass. Perry                                      12:45.00    12:45.6    2   
     1) Pomesky, Nathan                 2) Cooper, Cameron                
     3) Singo, Nathan                   4) Giauque, Hayden                
  5 Akron Svsm                                       11:30.00    13:50.2  
     1) Hoff, Phil                      2) Spangler, Ivan                 
     3) Englehart, Seth                 4) Stasistis, Anderson            
 
Boys High Jump Relay
================================================================================
 Meet Record: M 13-06  2010        Jamil Dudley, Devin Smith, Massillon Washing
    Name                    Year School                  Seed     Finals  Points
================================================================================
  1 Wells, Tkye                  Canton C.C.          5-10.00    5-08.00    4   
     4-02 4-10 5-00 5-02 5-04 5-06 5-08 5-10 
        P    P    P    O    O   XO   XO  XXX 
  2 McDonnell, Matthew           SVSM                 5-06.00   J5-08.00    6   
     4-02 4-10 5-00 5-02 5-04 5-06 5-08 5-10 
        O    P    P   XO    O    O  XXO  XXX 
  3 Moorhead, Ethan              Canton C.C.          4-08.00    5-04.00    4   
     4-02 4-10 5-00 5-02 5-04 5-06 
        P    O    O    O    O  XXX 
 -- Filler, Mason                Washington                           NH  
     4-02 
      XXX 
 -- Card, Rasean                 Washington           5-08.00         NH  
     4-02 4-10 5-00 5-02 5-04 
        P    P    P    P  XXX 
 
Boys Pole Vault Relay
================================================================================
 Meet Record: M 24-06  2009        M. Burgasser, M. Eaglowski, Central Catholic
    Name                    Year School                  Seed     Finals  Points
================================================================================
  1 Sifferlin, Blake             SVSM                16-00.00   15-00.00    6   
     7-00 7-06 8-00 8-06 9-00 9-06 10-00 14-00 14-06 15-00 15-06 
        P    P    P    P    P    P     P    XO     O    XO   XXX 
  2 Shanklin, Justin             Washington                      9-00.00    4   
     7-00 7-06 8-00 8-06 9-00 9-06 
        O    O   XO   XO  XXO  XXX 
  3 Schindler, Karson            Washington           9-00.00    8-00.00    4   
     7-00 7-06 8-00 8-06 
        O    O   XO  XXX 
 
Boys Long Jump Relay
================================================================================
 Meet Record: M 41-11.75  2011        Devin Smith, Damion Smith, Massillon Wash
    Name                    Year School                  Seed     Finals  Points
================================================================================
  1 Lodge, Shawn                 SVSM                16-00.00   20-00.50    2   
      FOUL  16-02.50  20-00.50  19-04.50       
  2 Gamble, Ja'Meir              Washington                     19-10.75    4   
      19-10.75  FOUL  19-00.50  18-10.25       
  3 Anderson, Seth               Louisville          18-05.00   18-07.00    3   
      18-07  17-11.75  17-05.50  17-06.50       
  4 Card, Rasean                 Washington          18-08.00   18-06.75    4   
      FOUL  FOUL  18-06.75  18-00       
  5 Lofland, Trystan             Louisville          17-05.00   18-03.00    3   
      FOUL  17-07.25  18-03  18-01.25       
  6 Moorhead, Ethan              Canton C.C.         13-00.00   18-01.50    1   
      18-01.50  13-00.50  18-00  18-00.50       
  7 King, Donaven                SVSM                18-00.00   14-03.75    2   
      14-02.75  14-03.75  13-02.75  13-03.75       
  8 Reese, Ben                   Canton C.C.         14-00.00   13-08.00    1   
      12-10.75  13-08  13-05.25  13-05       
 
Boys Shot Put Relay
================================================================================
 Meet Record: M 102-11.50  2009        M. Rose, J. Myers, Massillon Washington 
    Name                    Year School                  Seed     Finals  Points
================================================================================
  1 Brazek, Cameron              Louisville          44-05.00   41-03.00    4   
         39-07     41-01  41-03   
  2 Montgomery, Teriq            SVSM                35-00.00   40-05.50    2   
      40-05.50     39-08     37-04   
  3 Stangl, Jonathan             Canton C.C.         39-06.50   37-06.00    3   
         34-05  FOUL  32-06     37-06
  4 Baecker, Aaron               Washington          39-07.25   37-03.00    4   
      35-03  FOUL  FOUL  FOUL  FOUL  37-03
  5 Woods, Jaiden                Washington                     36-09.50    4   
      36-05.50     36-09.50  FOUL  35-01  36-09.50
  6 Monastra, Mikey              Canton C.C.         33-10.00   35-04.00    3   
      35-04     35-01.50     34-04  34-02
 
Boys Discus Throw Relay
================================================================================
 Meet Record: M 277-04.50  2014        F. Brandorff, B. Huffman, Massillon Wash
    Name                    Year School                  Seed     Finals  Points
================================================================================
  1 Monastra, Mikey              Canton C.C.           115-07     121-04    4   
      121-02  FOUL     121-04     113-06
  2 Powers, Kofi                 SVSM                   90-00     120-00    3   
      108-07  111-02     120-00  116-10   
  3 Montgomery, Teriq            SVSM                             117-01    3   
      117-01        112-03     114-00
  4 Stangl, Jonathan             Canton C.C.           113-00     115-10    4   
      109-03     111-10     115-10   
  5 Baecker, Aaron               Washington            131-00     114-09    2   
      114-09  104-01  104-01        113-09
  6 Brazek, Cameron              Louisville            114-03     110-09    2   
      110-09     FOUL  FOUL  103-03  FOUL
  7 Woods, Jaiden                Washington             96-05     100-07    2   
      93-07     FOUL  100-07  FOUL  98-00
---
Jason Manse Relays – Girls Individual Results
Girls 100 Meter Dash
================================================================================
 Meet Record: M 12.30  2013        Katie Mokros, Central Catholic              
    Name                    Year School                  Seed     Finals  Points
================================================================================
Finals
  1 Ford, Brianna                Washington             12.27       12.6    6   
  2 Codispoti, Suzanna           Canton C.C.            13.89       13.4    4   
  3 Rich-DeGasperis, Gabriel     Louisville             15.36       13.5    3   
  4 Bame, Anne                   SVSM                   13.70       14.1    2   
 
Girls 1500 Meter Run
================================================================================
 Meet Record: M 4:47.90  2011        Maria Arnone, St. Vincent-St. Mary        
    Name                    Year School                  Seed     Finals  Points
================================================================================
  1 Kindbom, Olivia              SVSM                             5:06.0    6   
  2 Barker, Camryn               Louisville                       5:21.4    4   
  3 Rearick, Shaylin             Washington                       5:54.0    3   
  4 Drlik, Allie                 Canton C.C.          6:12.00     6:15.6    2   
 
Girls 100 Meter Hurdles
================================================================================
 Meet Record: M 14.89  5/12/2018   Maria Welch, Washington                     
    Name                    Year School                  Seed     Finals  Points
================================================================================
  1 Lamp, Trinity                Washington             16.90       16.7    6   
  2 Pittman, Isis                Canton C.C.            19.88       19.9    4   
  3 Birone, Maddelyn             Louisville             19.68       20.5    3   
  4 Maringa, Destiny             SVSM                               22.2    2   
 
Girls 200 Meter Hurdles
================================================================================
 Meet Record: M 28.50  5/12/2018   Sara Foster, SVSM                           
    Name                    Year School                  Seed     Finals  Points
================================================================================
  1 Lewis, Issabella             SVSM                               34.6    6   
  2 Pittman, Isis                Canton C.C.            47.50       35.0    4   
  3 Scheetz, Landyn              Louisville                         35.6    3   
  4 Hewitt, Kaliyah              Washington                         37.4    2   
 
Girls 4x100 Meter Relay
================================================================================
 Meet Record: M 49.40  2009        Massillon Washington                        
                       S. James, C. Hammond, N. Grambling, C. Ridley     
    School                                               Seed     Finals  Points
================================================================================
  1 Akron Svsm                                          48.50       49.9    6   
     1) Bush, Jaya                      2) Young, Malaya                  
     3) Kimble, Nye                     4) Epps, Kya                      
  2 Mass. Washington                                    50.86       50.6    4   
     1) Hewitt, Kaliyah                 2) Lamp, Trinity                  
     3) Nelson, Tatiauna                4) Ford, Brianna                  
  3 Louisville                                          55.10       54.1    2   
     1) Allan, Payton                   2) Gotschall, Taryn               
     3) Jackson, Hailey                 4) Rich-DeGasperis, Gabrielle     
  4 Canton C.C.                                         57.71       54.9  
     1) Codispoti, Suzanna              2) Hofacre, Allison               
     3) Levengood, Celeste              4) Hall, Isis                     
 
Girls 4x200 Meter Relay
================================================================================
 Meet Record: M 1:42.70  2012        St. Vincent-St. Mary                      
                         K. Crater, I. Davis, J. Mendiola, C. Laury        
    School                                               Seed     Finals  Points
================================================================================
  1 Akron Svsm                                        1:42.50     1:46.3    6   
     1) Kimble, Nye                     2) Bush, Jaya                     
     3) Young, Malaya                   4) Epps, Kya                      
  2 Mass. Washington                                  1:57.98     1:57.4    4   
     1) Hewitt, Kaliyah                 2) Muzi, Grace                    
     3) Edwards, Makiya                 4) Nelson, Tatiauna               
  3 Louisville                                        1:57.40     1:57.9    2   
     1) Allan, Payton                   2) Wilson, Gracie                 
     3) Gotschall, Taryn                4) Balestra, Taylor               
  4 Canton C.C.                                       2:00.46     1:59.0  
     1) Codispoti, Suzanna              2) Hofacre, Allison               
     3) Levengood, Celeste              4) Hall, Isis                     
 
Girls 4x400 Meter Relay
================================================================================
 Meet Record: M 3:59.60  2012        St. Vincent-St. Mary                      
                         I. Davis, J. Mendiola, C. Laury, M. Hammer        
    School                                               Seed     Finals  Points
================================================================================
  1 Louisville                                        4:27.87     4:20.9    6   
     1) Wilson, Gracie                  2) Brown, Marisa                  
     3) Jackson, Hailey                 4) Pukys, Diana                   
  2 Akron Svsm                                        4:20.00     4:30.9    4   
     1) Pentasuglio, Julia              2) Rea, Anne                      
     3) Lile, Rebka                     4) Bame, Anne                     
  3 Canton C.C.                                       5:02.00     4:52.3    2   
     1) Levengood, Celeste              2) Codispoti, Suzanna             
     3) Bentzel, Georgia                4) Winkhart, Annalise             
  4 Mass. Washington                                              5:10.4  
     1) Edwards, Makiya                 2) Jackson, Mikaylah              
     3) Rearick, Shaylin                4) Muzi, Grace                    
 
Girls 4x800 Meter Relay
================================================================================
 Meet Record: M 9:45.76  5/13/2017   Canton C.C., Canton C.C.                  
                         E Paul, M Grillo, A Maio, M Soehnlen              
    School                                               Seed     Finals  Points
================================================================================
  1 Akron Svsm                                        9:47.00    11:20.1    6   
     1) Clark, Ella                     2) Powell, Scarlett               
     3) Pariso, Maggie                  4) Shoemaker, Libby               
  2 Louisville                                       11:12.00    12:05.5    4   
     1) Scheetz, Landyn                 2) Rigdon, Josephine              
     3) Cole, Chloe                     4) Menegay, Bailey                
  3 Canton C.C.                                      11:33.00    12:23.7    2   
     1) Manson, Analisa                 2) Competty, Gracen               
     3) Heck, Lily                      4) Ries, Allison                  
 
Girls 4x1600 Meter Relay
================================================================================
 Meet Record: M 23:02.86  5/12/2018   SVSM, SVSM                               
                          T Hagey, L Lisle, S Porchowski, N Zraik           
    School                                               Seed     Finals  Points
================================================================================
  1 Louisville                                                   26:29.9    6   
     1) Brown, Marisa                   2) Rigdon, Josephine              
     3) Cole, Chloe                     4) Ramsey, Colleen                
  2 Canton C.C.                                      25:30.00    27:01.8    4   
     1) Drlik, Allie                    2) Heck, Lily                     
     3) Bentzel, Georgia                4) Competty, Gracen               
 
Girls 800 Sprint Medley
================================================================================
 Meet Record: M 1:51.90  2008        St. Vincent-St. Mary                      
                         G. Trifiro, L. Kennerly, J. Murray, E. Hutson     
    School                                               Seed     Finals  Points
================================================================================
  1 Louisville                                                    1:56.6    6   
     1) Allan, Payton                   2) Rich-DeGasperis, Gabrielle     
     3) Jackson, Hailey                 4) Pukys, Diana                   
  2 Mass. Washington                                              2:07.4    4   
     1) Hewitt, Kaliyah                 2) Lamp, Trinity                  
     3) Nelson, Tatiauna                4) Ford, Brianna                  
  3 Akron Svsm                                                    2:10.6    2   
     1) Boykin, Ilanya                  2) Boykin, Ilivia                 
     3) Haywood, Kamarah                4) Shoemaker, Libby               
  4 Canton C.C.                                       2:09.00     2:20.0  
     1) Burgess, Addison                2) Hofacre, Allison               
     3) Pittman, Isis                   4) Watters, Paige                 
 
Girls Distance Medley
================================================================================
 Meet Record: M 12:28.50  2016        St. Thomas Aquinas                       
                          K. Soehnlen, H. Soehnlen, K. Soehnlen, A. Welsh   
    School                                               Seed     Finals  Points
================================================================================
  1 Akron Svsm                                                   13:29.5    6   
     1) Pentasuglio, Julia              2) Rea, Anne                      
     3) Pariso, Maggie                  4) Saum, Katie                    
  2 Louisville                                                   13:34.1    4   
     1) Jackson, Hailey                 2) Pukys, Diana                   
     3) Menegay, Bailey                 4) Barker, Camryn                 
  3 Canton C.C.                                                  15:10.5    2   
     1) Manson, Analisa                 2) Bentzel, Georgia               
     3) Winkhart, Annalise              4) Ries, Allison                  
  4 Mass. Washington                                             16:12.1  
     1) Hostetler, Stacia               2) Rivera-Hollar, Gloria          
     3) Jackson, Mikaylah               4) Rearick, Shaylin               
 
Girls High Jump Relay
================================================================================
 Meet Record: M 10-02  2004        J. Hill, H. Kirkpatrick, Central Catholic   
 Meet Record: M 10-02  2007        D. Frank, C. Dreussi, St. Thomas Aquinas    
 Meet Record: M 10-02  2011        K. MIller, K. Nixdorf, Central Catholic     
    Name                    Year School                  Seed     Finals  Points
================================================================================
  1 Watson, Annie                SVSM                 4-06.00    4-05.00    3   
     3-10 3-11 4-00 4-00.25 4-00.50 4-00.75 4-01 4-03 4-05 
        P    O    O     O       O       O      O    O   XO 
  2 Shoemaker, Libby             SVSM                 4-06.00    4-03.00    3   
     3-10 3-11 4-00 4-00.25 4-00.50 4-00.75 4-01 4-03 4-05 
        O    O    O     O       O       O      O    O  XXX 
  2 Hall, Isis                   Canton C.C.          4-00.00    4-03.00    2   
     3-10 3-11 4-00 4-00.25 4-00.50 4-00.75 4-01 4-03 4-05 
        O    O    O     O       O       O      O    O  XXX 
  4 Pittman, Isis                Canton C.C.          4-00.00    4-01.00    2   
     3-10 3-11 4-00 4-00.25 4-00.50 4-00.75 4-01 4-03 
        O    O    O     O       O       O    XXO  XXX 
  5 Jackson, Mikaylah            Washington           4-00.00    4-00.25    1   
     3-10 3-11 4-00 4-00.25 4-00.50 
        O    O   XO     O     XXX   
  6 Muzi, Grace                  Washington                      3-10.00    1   
     3-10 3-11 
        O  XXX 
 
Girls Pole Vault Relay
================================================================================
 Meet Record: M 19-06  2015        M. Hoffman, M. Brahler, St. Thomas Aquinas  
    Name                    Year School                  Seed     Finals  Points
================================================================================
  1 Nelson, Alexis               Washington           6-06.00    6-06.00    6   
     5-06 6-00 6-06 7-00 
        O  XXO    O  XXX 
 
Girls Long Jump Relay
================================================================================
 Meet Record: M 33-01.50  2008        B. Fite, C. Harris, Massillon Washington 
    Name                    Year School                  Seed     Finals  Points
================================================================================
  1 Ford, Brianna                Washington          18-00.00   16-00.75    3   
      15-05  FOUL  16-00.75  15-11.75       
  2 Hall, Isis                   Canton C.C.         14-06.00   14-07.00    2   
      14-00  13-06.75  14-03.25  14-07       
  3 Pukys, Diana                 Louisville          15-03.00   14-01.75    1   
      14-01.75  13-09.75  FOUL  13-10.50       
  4 Lamp, Trinity                Washington          16-01.50   14-00.00    3   
      13-02.50  13-01.50  14-00  13-06.75       
  5 Boykin, Ilanya               SVSM                           12-10.25  
      12-10.25  12-10  FOUL  12-06       
  6 Burgess, Addison             Canton C.C.         12-08.00   12-06.50    2   
      FOUL  9-09.25  9-01.25  12-06.50       
  7 Rigdon, Josephine            Louisville                     11-10.50    1   
      11-03.25  11-10  11-10.50  11-09.25       
 
Girls Shot Put Relay
================================================================================
 Meet Record: M 70-01.50  2015        I. Kline, T. Harris, Newton Falls        
    Name                    Year School                  Seed     Finals  Points
================================================================================
  1 Sypolt, Sloane               Louisville          32-09.00   31-08.00    3   
      FOUL  FOUL     31-07     31-08
  2 Crane, Caroline              Canton C.C.         29-05.00   30-03.00    2   
      30-03  30-02.50  28-11        29-01
  3 Woodson, Jayla               Washington          27-09.00   26-10.50    1   
      25-02        25-05     26-10.50
  4 Anderson, Paige              Louisville          27-06.00   26-03.50    3   
      FOUL  24-00     25-05  26-03.50   
  5 Masturzo, Kaelyn             SVSM                           25-10.00  
      25-10     22-10  23-06.50  22-04.50  22-04.50
  6 Kemp, Ripley                 Washington          23-10.00   25-02.00    1   
      25-01        23-10  25-02   
  7 Smith, Oriana                Canton C.C.         21-09.00   24-03.00    2   
      24-03        FOUL  21-00  FOUL
  8 Johnston, Kate               SVSM                           22-07.50  
         20-02  FOUL  19-11.50     22-07.50
 
Girls Discus Throw Relay
================================================================================
 Meet Record: M 235-00  2009        T. Pope, R. Reynolds, Canton McKinley      
    Name                    Year School                  Seed     Finals  Points
================================================================================
  1 Crane, Caroline              Canton C.C.            99-00     101-05    2   
      88-10  FOUL     96-09     101-05
  2 Sypolt, Sloane               Louisville             96-01      97-10    3   
         97-10     89-05     95-00
  3 Buydos, Luka                 Louisville             76-04      80-09    3   
      66-09  FOUL  80-09     72-04  FOUL
  4 Smith, Oriana                Canton C.C.            87-05      76-03    2   
         75-07  74-08     76-03  FOUL
  5 Johnston, Kate               SVSM                              72-07    1   
      FOUL  72-07  64-11  FOUL  72-07   
  6 Stout, Trinity               Washington             45-00      67-10  
         67-10     66-07  63-07   
  7 Masturzo, Kaelyn             SVSM                              63-05    1   
      57-07  57-09     57-09  FOUL  63-05
  8 Woodson, Jayla               Washington             77-04      62-07  
      62-07        57-01  FOUL  51-04