Hoffath Takes 5th, Rhoads & Smith Place at Brecksville Invitational
Louisville 58.5 (21st Out of 45)
<<< North Canton Holiday Tournament | Wrestling Schedule | Next Vs. Austintown Fitch >>>
The Louisville Leopards Wrestling Team competed at the Brecksville Invitational Holiday Wrestling Tournament on Thursday and Friday. The Leopards scored 58.5 team points to place 21st out of 45 competing teams.
The Perrysburg Yellow Jackets won the team title with 225.5 team points and three wrestlers winning their weight classes. The Dundee Vikings took second with 194.5 team points and the host Brecksville-Broadview Heights Bees claimed third place with 179 team points.
Louisville had three wrestlers place during the tournament led by senior Dominic Hoffarth (150) who finished with 18 team points. Hoffarth dropped a 5-3 decision in the championship semifinals to eventual champion Wynton Denkins (Perrysburg), the top ranked wrestler in Division I. After losing by decision in the consolation semifinals, Hoffarth rebounded with an 11-2 major decision against Landen Johnson (Massillon Perry) to capture fifth place.
Senior Dylan Rhoads (132) and sophomore Wyatt Smith (157) also placed eighth in each of their respective weight classes for the Leopards. Senior Kolten Barker also finished with 10 team points.
UP NEXT: The Leopards will next host the Austintown Fitch Falcons on Thursday, January 5. Middle School will begin at 5:45 PM with JV following after and Varsity concluding the evening around 7:00 PM.
---
Donate to Leopard Nation
---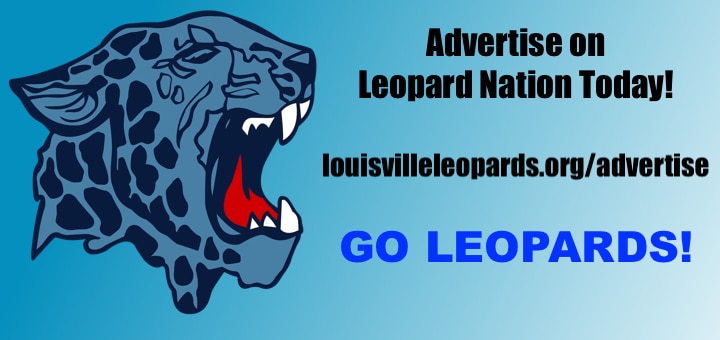 Don't forget to Subscribe to Our Posts for Free
You can also Submit an Article