Leopards Tie for 1st at Barnesville Invitational – Wrestling
Louisville 180 (1st Out of 18)
<<< Previous Vs. St. Vincent-St. Mary | Wrestling Schedule | Next Vs. Massillon Perry >>>
The Louisville Leopards Wrestling Team competed at the Barnesville Doan Ford Invitational Saturday at Barnesville High School. Despite being without five starters, the Leopards racked up 180 team points to tie host Barnesville for first place as a team.
Six different Louisville wrestlers won their weight classes as the one-day invitational extended deep into the evening. They included Dylan Rhoads (106), Garett Lautzenheiser (126), Pablo Castro (132), Brenden Severs (182), Noah Peterson (220), and Cameron Brazek (285).
---
Rhoads Defeats Top Seed to Take 106 Title
Rhoads used a pair of pins to advance to the 106 final. There he narrowly upset top seed Reese Stephen (Barnesville) by 1-0 decision.
The result would prove key in allowing the Leopards to tie the host Shamrocks for first place as a team. The hosts were unable to produce a champion as Stephen was one of four Barnesville wrestlers to take second place individually,.
---
Top Seed Leopards Earn Their Keep
Lautzenheiser and Castro were both top seeds in their respective brackets. Lautzenheiser steamrolled the 126 bracket with three first period pins to advance to the finals. In the first place match, Lautzenheiser doubled up Alec Homan (Monroeville) for a 16-8 major decision. Castro was also dominate in pinning his first opponent in 55 seconds before winning via 20-5 technical fall in the semifinals. Castro would take down Troy Kennedy (Troy Christian) by 8-1 decision to claim the 132 title.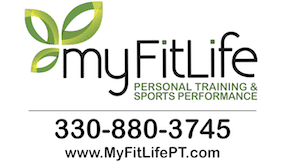 Severs and Brazek also finished in 1st place as top seeded wrestlers in their respective weight classes. Severs pinned his first two opponents in the opening period en rout to a birth in the 182 final. There he earned a hard-fought 8-5 decision over Will Hash (River Valley). Brazek also won by fall in the first period of his first two match-ups. He needed just 7 seconds to pin his semifinal opposition to advance to the heavyweight final. Brazek would also pin Ezekiel Bruney (Martins Ferry) in 2:45 to take first place in the 285 weight class.
---
Peterson Upsets 3 Higher Seeds En Rout to Title
Peterson took out three higher seeds en rout to the 220 title for Louisville. The 5th seed Peterson dominated 4th seed Andy Hill (Tri-Valley) in winning his quarterfinal matchup by 18-2 technical fall. Peterson then upset top seed Myles Clark (Claymont) by 4-3 decision in the 220 semifinals. After that, Peterson defeated 3rd seed Zakary Dobson (Martins Ferry) by 10-3 decision in the finals.
---
Adams Finishes 4th in 113
Dan Adams also took fourth place for the Leopards in the 113 bracket. Adams pinned Leroy Steagal (Indian Valley) in the quarterfinals, but dropped a close 3-2 decision to Gavin Caprella (Lima C.C.). Adams next fell in a 5-1 decision to Ashton Homan (Monroeville) in the 113 third place match to finish in fourth.
UP NEXT: The Leopards will next host the Boardman Spartans and the Highland Hornets for a tri-match on Thursday, December 17. Match is slated to begin at 5:00 PM from LHS.
Barnesville Invitational Team Results
Team
Score
1.
Barnesville
180.0
Louisville
180.0
3.
Martins Ferry
116.0
4.
River Valley
110.0
5.
West Holmes
104.0
6.
Sandy Valley
96.0
7.
Indian Creek
91.0
8.
Troy Christian
89.0
9.
Moeller
85.0
Monroeville
85.0
11.
Claymont
79.5
12.
Newcomerstown
66.0
13.
Utica
49.0
14.
Indian Valley
41.0
15.
Tri-Valley
38.0
16.
Lima C.C.
22.0
17.
Hawkin
21.5
18.
St. Clairsville
0.0
Union Local
0.0
Barnesville Invitational Individual Results
First Place
106
Dylan Rhoads (Louisville) dec. Reese Stephen (Barnesville)
1-0
113
Gavin Caprella (Lima C.C.) dec. Patrick Reineke (Hawkin)
7-2
120
Jason Shaffer (Troy Christian) dec. Griffen Stephen (Barnesville)
8-2
126
Garett Lautzenheiser (Louisville) maj. dec. Alec Homan (Monroeville)
md16-8
132
Pablo Castro (Louisville) dec. Troy Kennedy (Troy Christian)
8-1
138
Tucker Kaufman (West Holmes) pin Tyler Beckley (Indian Valley)
3:45
145
Logan Hursey (Newcomerstown) pin Dominic Paterra (Indian Creek)
1:59
152
Nathan Cadle (River Valley) pin Brad Hornback (Moeller)
1:26
160
Coltin Meek (Newcomerstown) dec. Cameron Woods (Barnesville)
9-3
170
Connor Havill (Troy Christian) tech. fall Jacob Boulet (Barnesville)
tf23-8
182
Brenden Severs (Louisville) dec. Will Hash (River Valley)
8-5
195
Austin Starr (Indian Creek) dec. Kameron Hughes (Martins Ferry)
6-2
220
Noah Peterson (Louisville) dec. Zakary Dobson (Martins Ferry)
10-3
285
Cameron Brazek (Louisville) pin Ezekiel Bruney (Martins Ferry)
2:45
Third Place
106
Branden Boggs (Sandy Valley) pin Jared Johnston (Moeller)
1:42
113
Ashton Homan (Monroeville) dec. Dan Adams (Louisville)
5-1
120
Hunter Albright (Indian Valley) dec. Tate Fawcett (Claymont)
2-0
126
Skyler King (Barnesville) dec. Brock Wygle (Utica)
2-0
132
Dylan Strouse (West Holmes) dec. Logan Tague (Barnesville)
3-0
138
C.J. Spencer (Indian Creek) pin Brody Marks (Sandy Valley)
3:20
145
Cullen Van Rooyen (Tri-Valley) dec. Justin Stump (River Valley)
6-1
152
Austin Smith (Utica) pin Kael Poland (Claymont)
3:40
160
Jeremy Brown (Indian Creek) pin Justin King (Sandy Valley)
0:23
170
Daniel Smith (Monroeville) dec. Jack Scally (Moeller)
6-2
182
Seth Ferguson (Claymont) pin Lee Burkett (Troy Christian)
1:52
195
Cameron Blair (Sandy Valley) dec. Wyatt Shaw (Claymont)
9-4
220
Elisha Baldridge (West Holmes) dec. Myles Clark (Claymont)
5-2
285
Ryan Weber (River Valley) pin Jadyn Lucas (Barnesville)
2:20
Fifth Place
106
Brady Smith (West Holmes) pin Dylan Ward (Martins Ferry)
2:24
113
Dakota King (Barnesville) dec. Wesley Wydick (Utica)
6-4 OT
120
Tyler Sipes (Indian Creek) dec. Tommy Russell (Sandy Valley)
3-1
126
Andrew Huck (River Valley) dec. David Gelman (Moeller)
5-0
132
Brandon Hardin (Moeller) pin Daniel Ross (Indian Creek)
1:54
138
George Hoover (Barnesville) forfeit Ben Seitz (Monroeville)
Forfeit
145
Conner Varnes (West Holmes) dec. George Hulsey (Martins Ferry)
1-0
152
Devon Watkins (Sandy Valley) pin Robby Nixon (Barnesville)
0:44
160
Nathan Brown (River Valley) maj. dec. Dakota Maze (Claymont)
md15-7
170
Chase Goff (Martins Ferry) pin Ethan Paladino (Tri-Valley)
4:44
182
Matt Gentry (Sandy Valley) pin Malik Shaw (Monroeville)
1:52
195
Jonathon Sanchez (Moeller) pin Orion Smith (Barnesville)
0:47
220
Jordan Sanders (Newcomerstown) pin Andy Hill (Tri-Valley)
2:08
285
Collin Gardner (West Holmes) pin Dylan Cooperider (Utica)
0:46
Third Consolation
106
Brady Smith (West Holmes) dec. Kyle Schroer (Troy Christian)
8-6
Dylan Ward (Martins Ferry) pin Brock Pendleton (Indian Creek)
0:49
113
Dakota King (Barnesville) pin Leroy Steagal (Indian Valley)
1:24
Wesley Wydick (Utica) dec. Mason Taylor (West Holmes)
8-2
120
Tyler Sipes (Indian Creek) dec. Domenick Tedeschi (Martins Ferry)
5-2
Tommy Russell (Sandy Valley) dec. Grady Toye (West Holmes)
6-2
126
David Gelman (Moeller) pin Grant Stewart (Claymont)
1:56
Andrew Huck (River Valley) pin Noah Tish (West Holmes)
1:49
132
Daniel Ross (Indian Creek) dec. Chase Bennett (Utica)
13-8
Brandon Hardin (Moeller) pin Seth Armstrong (Sandy Valley)
1:32
138
Ben Seitz (Monroeville) dec. Trey Regis (Martins Ferry)
10-4
George Hoover (Barnesville) dec. Dale Stauffer (Louisville)
3-1
145
Conner Varnes (West Holmes) maj. dec. Dominic Pappalardo (Moeller)
md13-2
George Hulsey (Martins Ferry) dec. Bryce Hall (Barnesville)
3-1
152
Devon Watkins (Sandy Valley) dec. Hunter Eberhard (West Holmes)
8-2
Robby Nixon (Barnesville) pin Shayden Fogle (Martins Ferry)
2:33
160
Dakota Maze (Claymont) pin Zach Cyphers (Utica)
4:40
Nathan Brown (River Valley) def. Andrew Bud (Moeller)
Default
170
Chase Goff (Martins Ferry) dec. Aiden Greene (River Valley)
6-2
Ethan Paladino (Tri-Valley) def. Gavin Greer (West Holmes)
Default
182
Matt Gentry (Sandy Valley) pin Ethan Jenkins (Tri-Valley)
1:27
Malik Shaw (Monroeville) pin Noah Duck (Martins Ferry)
4:44
195
Orion Smith (Barnesville) dec. Colt Cox (West Holmes)
10-3
Jonathon Sanchez (Moeller) def. Justice Bolyard (Louisville)
Default
220
Jordan Sanders (Newcomerstown) dec. Brice Petitt (River Valley)
3-1
Andy Hill (Tri-Valley) pin Antonio Ajanel (Indian Valley)
0:56
285
Collin Gardner (West Holmes) pin Seth Stauder (Monroeville)
1:32
Dylan Cooperider (Utica) pin Jakob Braun (Claymont)
0:37
Semifinal
106
Reese Stephen (Barnesville) pin Branden Boggs (Sandy Valley)
2:33
Dylan Rhoads (Louisville) pin Jared Johnston (Moeller)
3:54
113
Patrick Reineke (Hawkin) dec. Ashton Homan (Monroeville)
5-3
Gavin Caprella (Lima C.C.) dec. Dan Adams (Louisville)
3-2
120
Griffen Stephen (Barnesville) maj. dec. Tate Fawcett (Claymont)
md14-4
Jason Shaffer (Troy Christian) pin Hunter Albright (Indian Valley)
1:11
126
Garett Lautzenheiser (Louisville) pin Skyler King (Barnesville)
0:38
Alec Homan (Monroeville) pin Brock Wygle (Utica)
1:21
132
Pablo Castro (Louisville) tech. fall Logan Tague (Barnesville)
tf20-5
Troy Kennedy (Troy Christian) dec. Dylan Strouse (West Holmes)
6-4
138
Tucker Kaufman (West Holmes) pin C.J. Spencer (Indian Creek)
5:46
Tyler Beckley (Indian Valley) dec. Brody Marks (Sandy Valley)
8-5
145
Logan Hursey (Newcomerstown) pin Justin Stump (River Valley)
3:07
Dominic Paterra (Indian Creek) dec. Cullen Van Rooyen (Tri-Valley)
6-2
152
Nathan Cadle (River Valley) pin Austin Smith (Utica)
0:35
Brad Hornback (Moeller) maj. dec. Kael Poland (Claymont)
md12-0
160
Coltin Meek (Newcomerstown) pin Jeremy Brown (Indian Creek)
2:47
Cameron Woods (Barnesville) pin Justin King (Sandy Valley)
1:44
170
Connor Havill (Troy Christian) dec. Daniel Smith (Monroeville)
9-6
Jacob Boulet (Barnesville) dec. Jack Scally (Moeller)
3-0
182
Brenden Severs (Louisville) pin Lee Burkett (Troy Christian)
1:14
Will Hash (River Valley) maj. dec. Seth Ferguson (Claymont)
md12-3
195
Austin Starr (Indian Creek) pin Cameron Blair (Sandy Valley)
3:08
Kameron Hughes (Martins Ferry) dec. Wyatt Shaw (Claymont)
8-5
220
Noah Peterson (Louisville) dec. Myles Clark (Claymont)
4-3
Zakary Dobson (Martins Ferry) dec. Elisha Baldridge (West Holmes)
11-5
285
Cameron Brazek (Louisville) pin Ryan Weber (River Valley)
0:07
Ezekiel Bruney (Martins Ferry) pin Jadyn Lucas (Barnesville)
5:27
Second Consolation
106
Kyle Schroer (Troy Christian) pin Hayden Weaver (River Valley)
2:05
Dylan Ward (Martins Ferry) pin Bryce Rostad (Indian Valley)
0:19
113
Leroy Steagal (Indian Valley) pin Evan Natale (Sandy Valley)
1:30
Dakota King (Barnesville) pin Kailyn Frey (Indian Creek)
0:20
Wesley Wydick (Utica) pin Kyler Oliver (Martins Ferry)
0:30
Mason Taylor (West Holmes) dec. Gatlin Newkirk (Moeller)
8-1
126
Grant Stewart (Claymont) pin Brent Rayburn (Indian Creek)
0:26
David Gelman (Moeller) pin Slade Huston (Tri-Valley)
2:07
Andrew Huck (River Valley) dec. David Stumpff (Troy Christian)
9-2
Noah Tish (West Holmes) maj. dec. Jonathan Rossano (Martins Ferry)
md10-1
132
Daniel Ross (Indian Creek) dec. Issac Meese (Indian Valley)
3-0
Chase Bennett (Utica) forfeit Hunter Vogus (Monroeville)
Forfeit
Seth Armstrong (Sandy Valley) dec. Mason Young (Claymont)
6-2
Brandon Hardin (Moeller) dec. Jaleel Brown (Tri-Valley)
10-5
138
Trey Regis (Martins Ferry) pin Cruz McMorrow (Claymont)
1:24
Ben Seitz (Monroeville) pin Samue Bode (Newcomerstown)
0:59
George Hoover (Barnesville) pin Joesph Boyd (Tri-Valley)
1:43
Dale Stauffer (Louisville) pin Ash Robinson (Utica)
2:11
145
Dominic Pappalardo (Moeller) maj. dec. Josiah Walker (Louisville)
md13-2
Conner Varnes (West Holmes) pin Gideon Snyder (Utica)
0:27
Bryce Hall (Barnesville) pin Wyatt Wasiniak (Monroeville)
0:30
George Hulsey (Martins Ferry) pin Brock Moyer (Sandy Valley)
2:59
152
Devon Watkins (Sandy Valley) pin Jude Yeager (Louisville)
1:30
Hunter Eberhard (West Holmes) forfeit Remmington Myers (Indian Valley)
Forfeit
Shayden Fogle (Martins Ferry) pin Dylan Pierce (Tri-Valley)
2:40
Robby Nixon (Barnesville) pin Tyler Harrison (Newcomerstown)
2:27
160
Zach Cyphers (Utica) pin Emre Sparks (Tri-Valley)
3:16
Nathan Brown (River Valley) pin Vinny Meese (Indian Valley)
3:07
Andrew Bud (Moeller) maj. dec. Brayden Miller (West Holmes)
md11-1
170
Chase Goff (Martins Ferry) maj. dec. Bladen Garland (Newcomerstown)
md15-1
Aiden Greene (River Valley) dec. Shane Thorton (Indian Valley)
11-4
Gavin Greer (West Holmes) pin Tyler Collura (Utica)
0:29
Ethan Paladino (Tri-Valley) pin Nate Burton (Claymont)
2:56
182
Ethan Jenkins (Tri-Valley) maj. dec. Grant Miller (West Holmes)
md16-7
Matt Gentry (Sandy Valley) pin Ricky Jackson (Utica)
0:27
Noah Duck (Martins Ferry) pin Ayden Hannahs (Barnesville)
2:59
Malik Shaw (Monroeville) pin Easton Cook (Indian Valley)
4:54
195
Justice Bolyard (Louisville) pin Zach Baker (Tri-Valley)
2:20
220
Brice Petitt (River Valley) pin Avery Clouse (Barnesville)
3:36
Antonio Ajanel (Indian Valley) dec. Alec Trent (Sandy Valley)
5-1
First Consolation
113
Evan Natale (Sandy Valley) pin Henry Booth (Newcomerstown)
0:37
138
Dale Stauffer (Louisville) pin Frank Anastasia (Moeller)
0:49
145
Dominic Pappalardo (Moeller) pin Tristen Bryan (Indian Valley)
2:15
152
Hunter Eberhard (West Holmes) pin Mason Scharfenberg (Indian Creek)
2:49
170
Bladen Garland (Newcomerstown) maj. dec. Matt Barnett (Sandy Valley)
md17-6
Ethan Paladino (Tri-Valley) dec. Jacob Ferguson (Indian Creek)
15-10
Quarterfinal
106
Reese Stephen (Barnesville) pin* Brock Pendleton (Indian Creek)
0:46
Branden Boggs (Sandy Valley) dec.* Dylan Ward (Martins Ferry)
7-6
Jared Johnston (Moeller) dec. Kyle Schroer (Troy Christian)
4-2
Dylan Rhoads (Louisville) pin* Brady Smith (West Holmes)
3:50
113
Patrick Reineke (Hawkin) pin Mason Taylor (West Holmes)
3:38
Ashton Homan (Monroeville) maj. dec. Wesley Wydick (Utica)
md12-2
Gavin Caprella (Lima C.C.) dec.* Dakota King (Barnesville)
4-2
Dan Adams (Louisville) pin* Leroy Steagal (Indian Valley)
3:00
120
Griffen Stephen (Barnesville) pin Tommy Russell (Sandy Valley)
3:29
Tate Fawcett (Claymont) dec. Grady Toye (West Holmes)
4-1
Hunter Albright (Indian Valley) pin Domenick Tedeschi (Martins Ferry)
3:55
Jason Shaffer (Troy Christian) pin Tyler Sipes (Indian Creek)
1:03
126
Garett Lautzenheiser (Louisville) pin Noah Tish (West Holmes)
1:44
Skyler King (Barnesville) pin* Andrew Huck (River Valley)
4:59
Brock Wygle (Utica) dec. David Gelman (Moeller)
3-0
Alec Homan (Monroeville) pin Grant Stewart (Claymont)
3:46
132
Pablo Castro (Louisville) pin* Brandon Hardin (Moeller)
0:55
Logan Tague (Barnesville) pin Seth Armstrong (Sandy Valley)
5:37
Dylan Strouse (West Holmes) maj. dec.* Hunter Vogus (Monroeville)
md12-4
Troy Kennedy (Troy Christian) tech. fall Daniel Ross (Indian Creek)
tf18-2
138
Tucker Kaufman (West Holmes) pin Ash Robinson (Utica)
0:35
C.J. Spencer (Indian Creek) dec.* George Hoover (Barnesville)
9-5
Tyler Beckley (Indian Valley) pin* Ben Seitz (Monroeville)
2:43
Brody Marks (Sandy Valley) pin Trey Regis (Martins Ferry)
0:48
145
Logan Hursey (Newcomerstown) maj. dec. George Hulsey (Martins Ferry)
md9-0
Justin Stump (River Valley) pin* Bryce Hall (Barnesville)
2:49
Dominic Paterra (Indian Creek) dec. Conner Varnes (West Holmes)
4-2
Cullen Van Rooyen (Tri-Valley) pin* Josiah Walker (Louisville)
3:50
152
Nathan Cadle (River Valley) pin Robby Nixon (Barnesville)
0:31
Austin Smith (Utica) pin Shayden Fogle (Martins Ferry)
3:30
Kael Poland (Claymont) Default Remmington Myers (Indian Valley)
Default
Brad Hornback (Moeller) dec.* Devon Watkins (Sandy Valley)
6-4
160
Coltin Meek (Newcomerstown) pin* Andrew Bud (Moeller)
0:49
Jeremy Brown (Indian Creek) pin Nathan Brown (River Valley)
1:02
Justin King (Sandy Valley) dec. Zach Cyphers (Utica)
19-16
Cameron Woods (Barnesville) maj. dec. Dakota Maze (Claymont)
md13-1
170
Connor Havill (Troy Christian) pin Nate Burton (Claymont)
0:59
Daniel Smith (Monroeville) pin Gavin Greer (West Holmes)
3:17
Jacob Boulet (Barnesville) dec. Aiden Greene (River Valley)
6-5
Jack Scally (Moeller) dec. Chase Goff (Martins Ferry)
9-6
182
Brenden Severs (Louisville) pin* Malik Shaw (Monroeville)
1:27
Lee Burkett (Troy Christian) pin* Noah Duck (Martins Ferry)
3:22
Seth Ferguson (Claymont) pin* Matt Gentry (Sandy Valley)
3:47
Will Hash (River Valley) pin Grant Miller (West Holmes)
0:22
195
Austin Starr (Indian Creek) pin* Justice Bolyard (Louisville)
1:58
Cameron Blair (Sandy Valley) dec.* Jonathon Sanchez (Moeller)
11-5
Wyatt Shaw (Claymont) pin* Colt Cox (West Holmes)
0:51
Kameron Hughes (Martins Ferry) pin* Orion Smith (Barnesville)
0:58
220
Myles Clark (Claymont) pin* Antonio Ajanel (Indian Valley)
1:09
Noah Peterson (Louisville) tech. fall* Andy Hill (Tri-Valley)
tf18-2
Zakary Dobson (Martins Ferry) maj. dec.* Brice Petitt (River Valley)
md13-5
Elisha Baldridge (West Holmes) dec. Jordan Sanders (Newcomerstown)
7-3
285
Cameron Brazek (Louisville) pin Jakob Braun (Claymont)
0:31
Ryan Weber (River Valley) pin Dylan Cooperider (Utica)
1:10
Ezekiel Bruney (Martins Ferry) pin Seth Stauder (Monroeville)
3:27
Jadyn Lucas (Barnesville) pin Collin Gardner (West Holmes)
0:55
First Round
106
Dylan Ward (Martins Ferry) pin Hayden Weaver (River Valley)
1:34
Jared Johnston (Moeller) pin Bryce Rostad (Indian Valley)
0:46
113
Patrick Reineke (Hawkin) tech. fall Henry Booth (Newcomerstown)
tf16-1
Mason Taylor (West Holmes) pin Evan Natale (Sandy Valley)
1:45
Ashton Homan (Monroeville) pin Kailyn Frey (Indian Creek)
0:24
Dakota King (Barnesville) pin Kyler Oliver (Martins Ferry)
1:03
Leroy Steagal (Indian Valley) pin Gatlin Newkirk (Moeller)
3:21
126
Garett Lautzenheiser (Louisville) pin Brent Rayburn (Indian Creek)
0:15
Andrew Huck (River Valley) pin Slade Huston (Tri-Valley)
2:56
Brock Wygle (Utica) dec. David Stumpff (Troy Christian)
8-6
Alec Homan (Monroeville) pin Jonathan Rossano (Martins Ferry)
0:48
132
Brandon Hardin (Moeller) maj. dec. Issac Meese (Indian Valley)
md13-4
Logan Tague (Barnesville) pin Chase Bennett (Utica)
0:58
Hunter Vogus (Monroeville) pin Mason Young (Claymont)
3:32
Troy Kennedy (Troy Christian) pin Jaleel Brown (Tri-Valley)
1:40
138
Tucker Kaufman (West Holmes) pin Cruz McMorrow (Claymont)
1:46
George Hoover (Barnesville) pin Samue Bode (Newcomerstown)
1:15
Ben Seitz (Monroeville) pin Joesph Boyd (Tri-Valley)
1:40
Trey Regis (Martins Ferry) pin Frank Anastasia (Moeller)
4:39
Brody Marks (Sandy Valley) pin Dale Stauffer (Louisville)
1:59
145
Logan Hursey (Newcomerstown) pin Tristen Bryan (Indian Valley)
3:08
George Hulsey (Martins Ferry) dec. Dominic Pappalardo (Moeller)
5-2
Bryce Hall (Barnesville) pin Gideon Snyder (Utica)
1:04
Dominic Paterra (Indian Creek) pin Wyatt Wasiniak (Monroeville)
1:35
Josiah Walker (Louisville) dec. Brock Moyer (Sandy Valley)
8-6
152
Nathan Cadle (River Valley) pin Jude Yeager (Louisville)
0:23
Shayden Fogle (Martins Ferry) pin Mason Scharfenberg (Indian Creek)
5:23
Austin Smith (Utica) pin Hunter Eberhard (West Holmes)
3:23
Kael Poland (Claymont) pin Dylan Pierce (Tri-Valley)
1:44
Devon Watkins (Sandy Valley) pin Tyler Harrison (Newcomerstown)
1:54
160
Jeremy Brown (Indian Creek) pin Emre Sparks (Tri-Valley)
2:52
Justin King (Sandy Valley) pin Vinny Meese (Indian Valley)
0:33
Cameron Woods (Barnesville) pin Brayden Miller (West Holmes)
1:00
170
Connor Havill (Troy Christian) pin Bladen Garland (Newcomerstown)
2:17
Nate Burton (Claymont) tech. fall Matt Barnett (Sandy Valley)
tf19-3
Daniel Smith (Monroeville) pin Shane Thorton (Indian Valley)
3:27
Jacob Boulet (Barnesville) pin Tyler Collura (Utica)
0:14
Jack Scally (Moeller) pin Ethan Paladino (Tri-Valley)
1:36
Chase Goff (Martins Ferry) pin Jacob Ferguson (Indian Creek)
3:00
182
Malik Shaw (Monroeville) pin Ethan Jenkins (Tri-Valley)
3:34
Noah Duck (Martins Ferry) pin Ricky Jackson (Utica)
0:40
Matt Gentry (Sandy Valley) pin Ayden Hannahs (Barnesville)
1:00
Will Hash (River Valley) pin Easton Cook (Indian Valley)
3:35
195
Orion Smith (Barnesville) pin Zach Baker (Tri-Valley)
1:09
220
Andy Hill (Tri-Valley) pin Avery Clouse (Barnesville)
0:47
Elisha Baldridge (West Holmes) pin Alec Trent (Sandy Valley)
1:08