2022 Louisville Leopards Boys Soccer Preview
2021 Louisville Boys Soccer Season Recap
Boys soccer finished the 2021 season with a record of 8-6-5. The 2021 varsity squad had a tough regular season schedule. Out of 16 regular season games, 7 were Division 1 teams and finished with an overall regular season record at 5-5-5. Because of the record, the team received the 14th seed of 29 in the playoffs. They were considered the underdog in every postseason game, knocking off #12 seed Salem, #6 seed Lake Catholic, and #13 seed Tallmadge to make it to the district finals before losing to the past state champions and #1 seed Howland Tigers. The Leopards made history by making it to the district final game, the first ever for the program. Graduating seniors were midfielders Mason Foley and Austin Smith, defenders Myles Lab and Zach Ebey, and goalkeeper Joseph Reynolds.
View 2021 Louisville Leopards Boys Soccer Season Page
---
2022 Louisville Boys Soccer Preview
The Leopards return many to the varsity program for 2022. With only 5 graduating seniors, the team is looking to be even better than their record setting year in 2021. They will be led by seniors Cooper Gilbert, Tanis Murray, Ian Darrow, Trystan Lofland, and Damon Pape.
Goalkeepers: Junior Noah Emmons will be the starting goalkeeper after patiently waiting 2 years for his opportunity behind departing senior Joseph Reynolds. Emmons comes with a lot of experience and his composure in the back will be a big asset this year. Newcomer Giovanni Foradis will provide competition in the net for Emmons.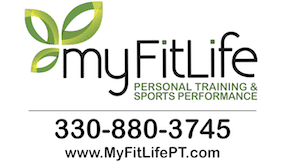 Defense: Pape and Murray look to anchor a back line that returns every starter from last season. Brayden Mayle and Cameron Young look to build off the progress they have shown from last year as juniors. Lofland, Caleb Riley, and Hudson Barthel look to push the starting back line for minutes.
Midfield: Departing seniors Austin Smith and Mason Foley leave important spots to fill. Returning juniors Brady Adams, Angelo Paquelet, and sophomore Dominic Porter-Kovacich look to build off their success from last year. Darrow, Jacob Sanders, Kadan Swope, Ryan Kibler, Damien Lowder, and Carter Burton provide depth in an area that will be a strength for the Leopards.
Forwards: Junior Drew Dillen looks to lead the leopards up front in what could be a very potent offense. Returning varsity players Ethan Diller and newcomer Nick Johnston look to provide creativity and depth to create problems for opposing back lines.
-Head Coach Jared Komo