Louisville Places 7th at Wooster General Cup – Boys Golf
Louisville 344 (7th Out of 15)
<<< Previous Vs. Perry | Boys Golf Schedule | Next Vs. Copley >>>
The Louisville Leopards Boys Golf Team competed at the Wooster General Cup Tournament Monday at Wooster Country Club. Louisville shot 344 as a team to place seventh out of 15 competing schools.
---
---
Harsh and Karcher Tie for 18th to Lead Louisville
Seniors Caleb Harsh and Sam Karcher both shot 13 over par 85 and took 18th place individually to lead the Leopards. Juniors Jack Mayle and Zach Root also shot 15 over par 87 in taking 25th place to round out the scoring for Louisville.
Junior Cole Miller also finished with 19 over par 91 to take 39th individually against a field of 73 competing golfers.
---
Medina Takes Wooster Cup, Bridges Medalist
The Medina Battling Bees won the tournament shooting 33 over par 321 as a team. Teams with insect nicknames crawled their way to the top of the standings at the Wooster Cup as the Highland Hornets took second place with 326 one stroke ahead of the Mount Vernon Yellow Jackets who placed third with 327.
Mount Vernon senior Ben Bridges shot 1 over par 73 of the day to finish as the tournament medalist. Massillon junior Brock Jenkins was the individual runner-up with 3 over par 75.
UP NEXT: The Leopards will next host the Copley Indians for a dual match on Wednesday, September 14. Match is slated to start at 3:45 PM from Sleepy Hollow Country Club.
---
Wooster General Cup Photo Gallery
.
---
Wooster General Cup Louisville Scores
| | | | |
| --- | --- | --- | --- |
| Place | Golfer | Score | Par |
| 18 | Caleb Harsh | 85 | +13 |
| 18 | Sam Karcher | 85 | +13 |
| 25 | Jack Mayle | 87 | +15 |
| 25 | Zach Root | 87 | +15 |
| 39 | Cole Miller | 91 | +19 |
| 7 | TEAM TOTAL | 344 | +56 |
---
Wooster General Cup Team Scores
| | | |
| --- | --- | --- |
| Place | Team | Score |
| 1 | Medina Battling Bees | 321 |
| 2 | Highland Hornets | 326 |
| 3 | Mount Vernon Yellow Jackets | 327 |
| 4 | Strongsville Mustangs | 334 |
| 5 | Brunswick Blue Devils | 341 |
| 6 | Lexington Minutemen | 343 |
| 7 | Louisville Leopards | 344 |
| 8 | Massillon Tigers | 346 |
| 9 | CVCA Royals | 361 |
| 9 | Tallmadge Blue Devils | 361 |
| 11 | Madison Blue Streaks | 377 |
| 11 | Wooster Generals | 377 |
| 13 | Ashland Arrows | 386 |
| 13 | Perry Panthers | 386 |
| 15 | Triway Titans | 415 |
---
Wooster General Cup Individual Scores
| | | | | |
| --- | --- | --- | --- | --- |
| Place | Golfer | Team | Score | Par |
| 1 | Ben Bridges | Mount Vernon | 73 | +1 |
| 2 | Brock Jenkins | Massillon | 75 | +3 |
| 3 | Dean Upholzer | Strongsville | 76 | +4 |
| 3 | Eli Zimmerman | Medina | 76 | +4 |
| 3 | Max Heilbrun | Brunswick | 76 | +4 |
| 3 | Preston Trumpler | Medina | 76 | +4 |
| 7 | Ryan Przybysz | Highland | 78 | +6 |
| 8 | Cam Stafford | Medina | 79 | +7 |
| 8 | Vinnie Borros | Strongsville | 79 | +7 |
| 8 | Wyatt Mohrman | Ashland | 79 | +7 |
| 11 | Joey Kohmann | Highland | 81 | +9 |
| 11 | Troy Chapman | Lexington | 81 | +9 |
| 13 | Trey Lautenschleger | Massillon | 82 | +10 |
| 14 | Drew Mamer | Highland | 83 | +11 |
| 14 | Spencer Hughes | Mount Vernon | 83 | +11 |
| 16 | Dash Lepley | Mount Vernon | 84 | +12 |
| 16 | Zach Butcher | Highland | 84 | +12 |
| 18 | Aiden Cannone | CVCA | 85 | +13 |
| 18 | Caleb Harsh | Louisville | 85 | +13 |
| 18 | Jayce Dye | Brunswick | 85 | +13 |
| 18 | Sam Karcher | Louisville | 85 | +13 |
| 22 | Andrew Tanner | CVCA | 86 | +14 |
| 22 | Isaac Vance | Lexington | 86 | +14 |
| 22 | Trevin Smith | Lexington | 86 | +14 |
| 25 | Daniel Lee | Strongsville | 87 | +15 |
| 25 | Ian Snode | Wooster | 87 | +15 |
| 25 | Jack Mayle | Louisville | 87 | +15 |
| 25 | Maddox Snyder | Mount Vernon | 87 | +15 |
| 25 | Zach Root | Louisville | 87 | +15 |
| 30 | Eric Carbone | Brunswick | 88 | +16 |
| 30 | Robert Morgan | Massillon | 88 | +16 |
| 32 | Gabe Jones | Tallmadge | 89 | +17 |
| 32 | Tyler DeRoy | Perry | 89 | +17 |
| 32 | Will Gergely | Tallmadge | 89 | +17 |
| 35 | Caleb Fairhurst | Tallmadge | 90 | +18 |
| 35 | Coen Miller | Medina | 90 | +18 |
| 35 | Griffin Hughes | Lexington | 90 | +18 |
| 35 | Nate Sprutte | Highland | 90 | +18 |
| 39 | Cole Miller | Louisville | 91 | +19 |
| 39 | Nick Maglott | Madison | 91 | +19 |
| 41 | Cayden De Wever | Brunswick | 92 | +20 |
| 41 | Harrison LaBahn | Strongsville | 92 | +20 |
| 41 | Tyler Snyder | Triway | 92 | +20 |
| 44 | Drew Barnhart | CVCA | 93 | +21 |
| 44 | Ty Kester | Tallmadge | 93 | +21 |
| 46 | Josh Atwell | Madison | 94 | +22 |
| 46 | Mason Mohr | Perry | 94 | +22 |
| 48 | Jackson Readinger | Wooster | 95 | +23 |
| 48 | Ryan Eberling | Ashland | 95 | +23 |
| 50 | Cooper Carpenter | Mount Vernon | 96 | +24 |
| 50 | Landon Good | Madison | 96 | +24 |
| 50 | Rian Lunsford | Madison | 96 | +24 |
| 53 | Bryce Gatten | CVCA | 97 | +25 |
| 53 | Isaac Moorman | Triway | 97 | +25 |
| 53 | Sam Fleming | Wooster | 97 | +25 |
| 56 | Andon Hart | Wooster | 98 | +26 |
| 56 | Keslar Bates | Ashland | 98 | +26 |
| 58 | William Guest | Medina | 100 | +28 |
| 59 | Drew Dalton | Tallmadge | 101 | +29 |
| 59 | Hayden Frazee | Perry | 101 | +29 |
| 59 | Tyler Yudess | Brunswick | 101 | +29 |
| 62 | Grady Hahn | Wooster | 102 | +30 |
| 62 | Owen Smith | Strongsville | 102 | +30 |
| 62 | Will Willis | Perry | 102 | +30 |
| 65 | Ben Gise | Massillon | 103 | +31 |
| 66 | Liam Stone | Madison | 104 | +32 |
| 67 | Cord Stegmeier | CVCA | 105 | +33 |
| 67 | Owen Robinson | Massillon | 105 | +33 |
| 69 | Drake Starkey | Triway | 106 | +34 |
| 69 | Tyler Burkholder | Perry | 106 | +34 |
| 71 | Mitch Reigel | Lexington | 107 | +35 |
| 72 | Reed Emmons | Ashland | 114 | +42 |
| 73 | Hunter Snell | Triway | 120 | +48 |
| | Kamden Mowry | Ashland | WD | – |
| | Dan Nuzum | Triway | NS | – |
---
Donate to Leopard Nation
---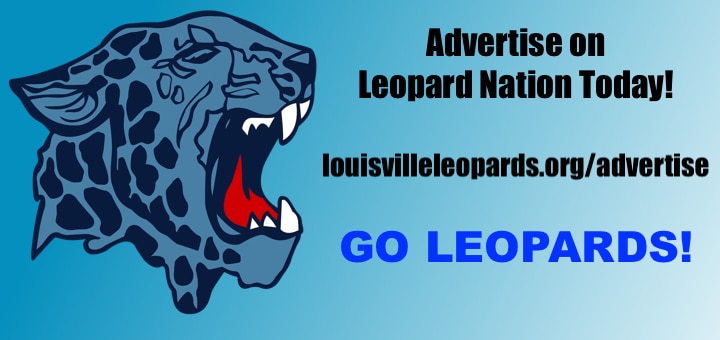 Don't forget to Subscribe to Our Posts for Free