Louisville Falls to Waynedale at Home 8-5 – Softball
Waynedale 8, Louisville 5
<<< Previous Vs. Alliance | Softball Schedule | Next Vs. Lake >>>
The Louisville Leopards Varsity Softball Team fell to the visiting Waynedale Golden Bears 8-4 Thursday Evening at West Main Vet Clinic Field. With the loss, Louisville drops to 4-6 on the season.
---
Leopards Belt 3 Home Runs in Loss
Senior third baseman Brooke Brendle and senior first baseman Jenna Collins hit back-to-back solo shots in the opening inning to give the Lady Leopards an early 2-0 lead. For Brendle, it was her second home run of the season. For Collins, it was her team leading third dinger of the year.
Louisville would surrender eight straight runs to Waynedale to fall behind 8-2. Later in the bottom of the fifth, Benson smashed a two-run homer to center field to cut the Leopard deficit in half at 8-4. Sophomore center fielder Kenzi Denzer, who doubled in the at-bat before, also came home on the play.
Benson now has three home runs this season to match Collins for the team lead. All three of her round trippers have come in the past two days of action. Benson and Brendle finished with two hits each to lead Louisville who finished with seven hits as a team.
---
Louisville's Comeback Falls Short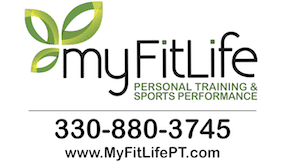 The Lady Leopards threatened in the last of the seventh. Denzer walked and Benson singled to right field to start the inning. Louisville nearly loaded the bases with no one out on the next play when Brendle reached via an error by the center fielder. However, because of the nature of it being a fly ball the runners had to wait to tag up. As a result, the Golden Bears managed to get the force out at second.
Denzer scored in the inning, but 8-5 was all the closer the Leopards would get.
---
Schlabach Leads Waynedale
Pitcher Brooklyn Schlabach batted 3-for-4 with an RBI double in the second inning to lead Waynedale. Shortstop Katilyn Miller also went 2-for-4 with a two-run single in the Golden Bear's four-run second frame.
Waynedale added four more runs in the third inning to pull ahead 8-2. First baseman Kiahna Miller recorded an RBI single and second baseman Emma Stanley also cracked a two-run single.
This was the first ever meeting between the two schools in softball. The Golden Bears are the 71st different opponent that Louisville Softball has played against all-time.
UP NEXT: The Lady Leopards will next compete at the George Duhon Tournament on Friday, April 22 and Saturday, April 23 at Arthur Genshaft Memorial Park in Massillon. Louisville will take on the Lake Blue Streaks Friday at 5:00 PM. Then on Saturday they will challenge the Dover Tornadoes at 10:00 AM and the Perry Panthers at 2:00 PM.
Cover Photo By The Louisville Herald
---
Donate to Leopard Nation
---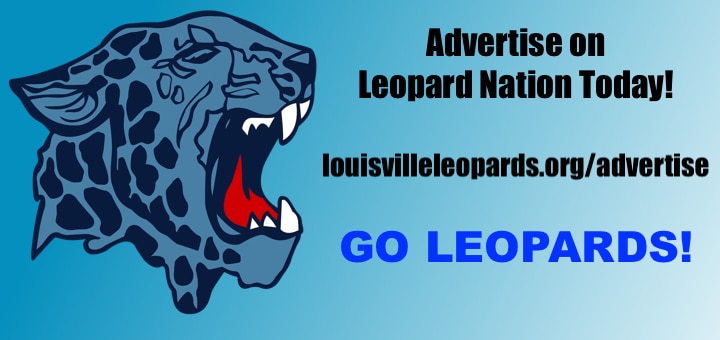 Don't forget to Subscribe to Our Posts for Free
---
Waynedale at Louisville Softball Box Score
GOLDEN BEARS 8, LEOPARDS 5
Team 123-456-7–R-H-E
Waynedale 044-000-0–8-8-2
Louisville 200-020-1–5-7-3
WAYNEDALE GOLDEN BEARS SOFTBALL VARSITY BATTING STATS
| Lineup | AB | R | H | RBI | BB | SO |
| --- | --- | --- | --- | --- | --- | --- |
| Kenzie Gatti | 4 | 1 | 0 | 0 | 0 | 2 |
| Emma Stanley | 3 | 1 | 1 | 2 | 1 | 0 |
| Kaitlyn Miller | 4 | 1 | 2 | 2 | 0 | 0 |
| Brooklyn Schlabach | 4 | 0 | 3 | 1 | 0 | 0 |
| Brooklyn Yoder | 3 | 0 | 0 | 0 | 1 | 1 |
| Chloe Wolfe | 4 | 1 | 0 | 0 | 0 | 0 |
| Lacey Walters | 3 | 0 | 0 | 0 | 1 | 0 |
| Kiahna Miller | 3 | 2 | 1 | 1 | 0 | 0 |
| Neveha Persinger | 2 | 2 | 1 | 0 | 1 | 0 |
| Cailey Miller | – | – | – | – | – | – |
| Totals | 30 | 8 | 8 | 6 | 4 | 3 |
WAYNEDALE GOLDEN BEARS SOFTBALL VARSITY PITCHING STATS
| Pitching | IP | #P | S% | H | R | ER | SO | BB | HR |
| --- | --- | --- | --- | --- | --- | --- | --- | --- | --- |
| Brooklyn Schlabach | 7.0 | 98 | .673 | 7 | 5 | 4 | 3 | 3 | 3 |
| Totals | 7.0 | 98 | .673 | 7 | 5 | 4 | 3 | 3 | 3 |
LOUISVILLE LEOPARDS SOFTBALL VARSITY BATTING STATS
| Lineup | AB | R | H | RBI | BB | SO |
| --- | --- | --- | --- | --- | --- | --- |
| Kenzi Denzer | 3 | 2 | 1 | 0 | 1 | 0 |
| Matti Benson | 4 | 1 | 2 | 2 | 0 | 0 |
| Brooke Brendle | 3 | 1 | 2 | 1 | 1 | 0 |
| Jenna Collins | 3 | 1 | 1 | 1 | 1 | 1 |
| Shelby Mayle | 4 | 0 | 1 | 0 | 0 | 0 |
| Stevie Barrett | 2 | 0 | 0 | 0 | 0 | 1 |
| –Paige Folk | 1 | 0 | 0 | 0 | 0 | 1 |
| Caitlin Thouvenin | 3 | 0 | 0 | 0 | 0 | 0 |
| Matti Adams | 3 | 0 | 0 | 0 | 0 | 0 |
| Olivia Mongiardo | 3 | 0 | 0 | 0 | 0 | 0 |
| Katie Heath | – | – | – | – | – | – |
| Kendra Thomas | – | – | – | – | – | – |
| Totals | 29 | 5 | 7 | 4 | 3 | 3 |
LOUISVILLE LEOPARDS SOFTBALL VARSITY PITCHING STATS
| Pitching | IP | #P | S% | H | R | ER | SO | BB | HR |
| --- | --- | --- | --- | --- | --- | --- | --- | --- | --- |
| Katie Heath | 2.1 | 65 | .508 | 7 | 8 | 4 | 2 | 4 | 0 |
| Kendra Thomas | 4.2 | 46 | .652 | 1 | 0 | 0 | 1 | 0 | 0 |
| Totals | 7.0 | 111 | .568 | 8 | 8 | 4 | 3 | 4 | 0 |
Records: Louisville 4-6