Louisville Takes 5th at Warren JFK and Competes at GlenOak Novice
Louisville Takes 5th at Warren JFK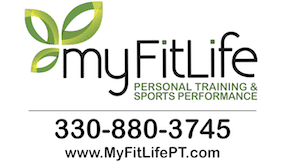 On October 29, select LHS Speech and Debate varsity students competed at Warren JFK, receiving 5th place in team sweepstakes. In Original Oratory, Jessie Stewart got 1st place, receiving her first state bid. In Programmed Oral Interpretation, Kenna Dunlap got 1st place, receiving her first state bid, and Chloe Millard got 9th place. In Lincoln Douglas, Noah Capo got 4th place, being the top 3-1 record and received his first bid. Also in Lincoln Douglas, Maya Baxter got 8th place with a 3-1 record. In Humorous Interpretation, Katie George got 6th place and Kylie Daum got 7th place. In United States Extemporaneous Speaking, Kip Anna got 9th place.
– Katie George
---
---
LHS Competes at GlenOak Novice
Our novices competed at their first tournament at GlenOak Novice. Alex Autry and Steven Richards got 4th place in Duo Interpretation, and Malayna Swope got 7th place in Dramatic Interpretation.
– Katie George
---
Donate to Leopard Nation
---