Leopards Pillage Pirates 17-4 in Season Opener – Boys Lacrosse
Louisville 17, Southeast 4
<<< Previous 2021 Vs. NDCL | Boys Lacrosse Schedule | Next At Hoban >>>
The Louisville Leopards Boys Varsity Lacrosse Team defeated the visiting Southeast Pirates 17-4 in the season opener Monday Night at Louisville Leopards Stadium.
---
Johnson Leads Leopards on Offense
Junior midfielder Joey Johnson scored 4 goals and recorded 2 assists to lead the Leopards offense. Junior attack Jacob Davide and senior midfielder Brandon Kimble both scored 4 goals and also tallied an assist each. Senior midfielder Joe Reynolds also finished with a game high 3 assists.
Six different Leopards found the back of the net during the contest. Junior attack Zach Bennett and senior attack Josh Bole added 2 goals each for LHS. Sophomore attack Jacob Sanders also scored Louisville's final goal with 17 seconds left in the contest.
---
Louisville Answers Early Southeast Lead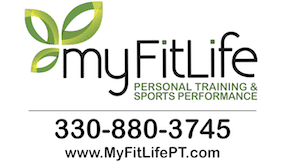 Louisville trailed 2-1 after Southeast ended the first quarter with back-to-back goals from Case Myers and Levi Willet. The Leopards answered back with four straight goals to begin the second quarter and never trailed again.
Louisville scored six goals in the second quarter to take a 7-3 lead into the break. They added six more scores in the third period to pull ahead 13-4.
The Pirates only mustered a single goal in the second and third quarters. Spencer Meavas and Aidan Fisher were the goal scorers for Southeast in those periods.
---
Leopards Blank Pirates for Final 16:23
The Leopards defense shutout the Pirates over the final 16:23 of action, which included the entire fourth quarter. Louisville would tack on four more goals in the fourth to up their margin to 13.
Senior goalkeeper Evan Wengerter finished with 14 saves in the net to lead the Leopards on defense. Junior LSM Damon Pape and Davide also caused a team high 3 turnovers each to highlight the LHS defensive effort.
Reynolds led Louisville in ground balls with 10 and Davide recorded 8. Senior midfielder Myles Lab and Pape also registered 5 ground balls each for LHS.
---
Louisville Now 3-0 Vs. Southeast
The Leopards improve to 3-0 all-time against the Pirates with all three victories coming at Louisville Leopards Stadium. LHS also upended Southeast 15-1 last season.
Louisville now 5-2 all-time in season openers since the program began in 2015. The Leopards are now 6-1 all-time in home openers.
<<< Previous 2021 | Southeast All-Time Series
UP NEXT: The Leopards will next hit the road for Akron to take on the Archbishop Hoban Knights on Friday, March 25. JV is slated to start at 5:00 PM with varsity following at 7:00 PM from Dowed Field.
COVER PHOTO BY THE LOUISVILLE HERALD
---
Donate to Leopard Nation
---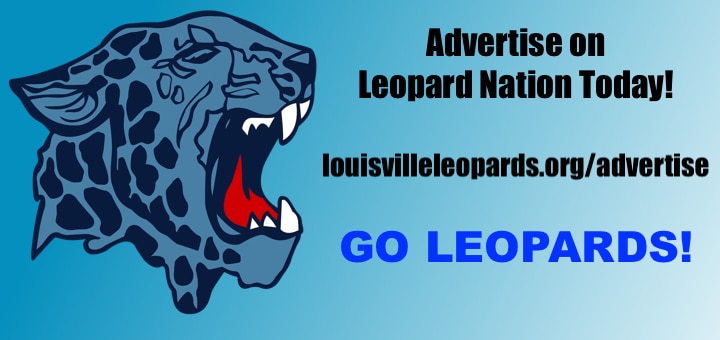 Don't forget to Subscribe to Our Posts for Free
---
Southeast at Louisville Boys Lacrosse Box Score
LEOPARDS 17, PIRATES 4
Team 1-2-3-4–TOTAL
Southeast 2-1-1-0–04
Louisville 1-6-6-4–17
1st Quarter
LOUISVILLE – Zach Bennett | LHS 1, SEHS 0, 10:28
SOUTHEAST – Case Myers | LHS 1, SEHS 1, 2:50
SOUTHEAST – Levi Willet | LHS 1, SEHS 2, 2:24
2nd Quarter
LOUISVILLE – Jacob Davide | LHS 2, SEHS 2, 10:32
LOUISVILLE – Jacob Davide | LHS 3, SEHS 2, 8:43
LOUISVILLE – Joey Johnson | LHS 4, SEHS 2, 7:18
LOUISVILLE – Jacob Davide | LHS 5, SEHS 2, 5:52
SOUTHEAST – Spencer Meavas | LHS 5, SEHS 3, 3:04
LOUISVILLE – Brandon Kimble | LHS 6, SEHS 3, 2:07
LOUISVILLE – Brandon Kimble | LHS 7, SEHS 3, 0:18.4
3rd Quarter
LOUISVILLE – Joey Johnson | LHS 8, SEHS 3, 11:10
LOUISVILLE – Brandon Kimble | LHS 9, SEHS 3, 8:08
SOUTHEAST – Aidan Fisher | LHS 9, SEHS 4, 4:23
LOUISVILLE – Joey Johnson | LHS 10, SEHS 4, 2:14
LOUISVILLE – Josh Bole | LHS 11, SEHS 4, 1:44
LOUISVILLE – Zach Bennett | LHS 12, SEHS 4, 0:53.5
LOUISVILLE – Jacob Davide | LHS 13, SEHS 4, 0:44.4
4th Quarter
LOUISVILLE – Josh Bole | LHS 14, SEHS 4, 10:13
LOUISVILLE – Brandon Kimble | LHS 15, SEHS 4, 7:57
LOUISVILLE – Joey Johnson | LHS 16, SEHS 4, 4:38
LOUISVILLE – Jacob Sanders | LHS 17, SEHS 4, 0:17.0