Leopards Snap Skid, Claw Panthers 9-6 – Baseball
Louisville 9, Perry 6
<<< Previous At Jackson | Baseball Schedule | Next Vs. Central Catholic >>>
The Louisville Leopards Varsity Baseball Team defeated the visiting Perry Panthers 9-6 Monday Evening at Andy Aljancic Field. The victory snaps the Leopards 4-game losing streak as they up their record on the season to an even 6-6.
---
Roberts Drives In Early Go-Ahead Run
Sophomore centerfielder Charlie Roberts batted 3-for-4 with an RBI and a run scored to lead Louisville. Senior first baseman Ryan Aljancic, senior third baseman Kaedin Gotshall, and junior shortstop JT Popick all finished 2-for-3 at the plate for the Leopards who out-hit the Panthers 12-9 for the game.
Louisville led off the second inning with back-to-back doubles by Aljancic and junior left fielder Connor Adelman to tie the game at 1-1. Roberts followed two batters later with a single to centerfield that scored Adelman from third to give the Leopards a 2-1 lead that they would never relinquish.
---
Louisville Rips Game Open with 6-Run Third
Louisville took advantage of a pair of Perry errors in ripping the game wide open with a 6-run third inning. Popick led off the frame by reaching on an error by the second baseman and then swiped second base. Senior designated hitter Broc Pickens drew a 4-pitch walk after that and both runners advanced on a double steal. Gotshall followed with an RBI single to center field scoring Popick from third to make it 3-1.
After a line out, Gotshall stole second base to put himself into scoring position. Aljancic doubled on a fly ball to center three pitches later that allowed Pickens and Gotshall to score. Adelman then reached on a fly ball error by the right fielder in the next at-bat bringing home Aljancic and making it 6-1 LHS.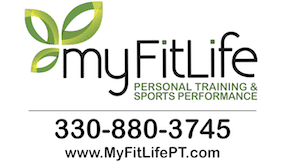 Adelman advanced to third on junior right fielder Zack Seaman's ground out to the shortstop and then came home via a passed ball. Roberts followed with a line drive single to right field and stole second base to put himself into scoring position. Two pitches later, sophomore second baseman Connor Morley doubled on a line drive to right field bringing Roberts to the plate from second to put the Leopards in front 8-1.
Louisville recorded 5 of their 6 stolen bases in the third inning alone. Popick finished with 3 total steals to lead LHS.
---
Jackson Shuts Down Perry Through Four Innings
On the hill, Leopards senior starting pitching Tyler Jackson shutdown the Panthers in allowing just 1 hit through the first four innings. He retired the side in the third and would have also retired the side in the fourth if it weren't for a runner advancing to first on a dropped third strike. Jackson would finish with 5 strikeouts for the game and go on to earn his second victory of the season improving to 2-1 on the year.
Perry mustered the initial run of the game without getting a hit. A pair of walks and a catcher's interference call loaded the bases with 1 out. Then second baseman Owen Wengerd hit a sacrifice fly to Seaman in right field bringing home Maguire Dearing from third to give the Panthers the early 1-0 lead.
---
Panthers Rally to Cut Lead to 8-6
Perry finally began to figure out Jackson in the fifth inning as they rallied to cut the deficit to 8-5. The Panthers began the frame with four straight hits starting with back-to-back-to-back singles by Quinten Pierce, Dearing, and Josh Lemon. Rocco Saibene provided a line drive double to center field in the next at-bat to plate both Pierce and Dearing to cut their disadvantage to 8-3.
After a strikeout, Wengerd grounded out the second allowing Lemon to score from third. Next, Logan Byers singled on a line drive to center field scoring Saibene to make it 8-5. Byers would finished a perfect 2-for-2 at the plate for PHS.
Pierce was also perfect at the dish going 3-for-3 as he bunted aboard to with one out in the sixth inning. Pierce advanced to second base on a passed ball, tagged and made it safely to third following a fly out, and then came home via Lemon's RBI single to center field to trim the Louisville lead to 8-6. Lemon also finished with a multi-hit game for Perry by going 2-for-3 at the plate.
---
Popick Generates Insurance Run
The Leopards got that run back in the bottom of the sixth. Popick doubled to left field to lead-off the inning and then advanced to third on an error. Pickens followed with an RBI single to left field allowing Popick to cross the plate to put LHS up 9-6.
---
Brahler Records 2nd Save of the Year
Senior relief pitcher Tony Brahler retired 3 of the 4 Perry batters he faced in the top of the seventh to earn the save for Louisville. Brahler has now recorded 2 of the Leopards 3 saves on the season. He also registered a two inning save at Green.
JV: Louisville 14, Perry 11
Freshman: Louisville 6, Perry 0
UP NEXT: The Louisville Baseball Team will next host the Canton Central Catholic Crusaders on Wednesday, April 21 at 5:00 PM. JV will be on the road at Central at the same time.
---
Donate to Leopard Nation
---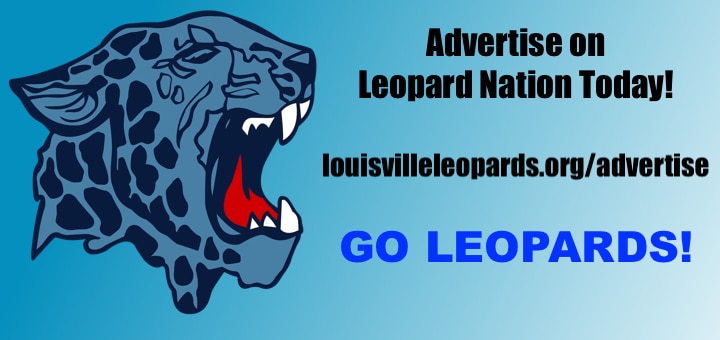 Don't forget to Subscribe to Our Posts for Free
VARSITY BASEBALL BOX SCORE
LEOPARDS 9, PANTHERS 6
Team 123-456-7–R-H-E
Perry 100-041-0–6-9-4
Louisville 026-001-X–9-11-1
PERRY PANTHERS BASEBALL VARSITY BATTING STATS
| Lineup | AB | R | H | RBI | BB | SO |
| --- | --- | --- | --- | --- | --- | --- |
| Dearing | 3 | 2 | 1 | 0 | 1 | 0 |
| Lemon | 3 | 1 | 2 | 1 | 0 | 0 |
| Gaut | 2 | 0 | 0 | 0 | 0 | 2 |
| Saibene | 2 | 1 | 1 | 2 | 0 | 0 |
| Scott | 3 | 0 | 0 | 0 | 1 | 1 |
| Wengerd | 3 | 0 | 0 | 2 | 0 | 1 |
| Brumbaugh | 2 | 0 | 0 | 0 | 0 | 1 |
| Byers | 2 | 0 | 2 | 1 | 0 | 0 |
| G Essinger | 4 | 0 | 0 | 0 | 0 | 0 |
| Smith | 3 | 0 | 0 | 0 | 0 | 0 |
| Pierce | 3 | 2 | 3 | 0 | 0 | 0 |
| Curry | – | – | – | – | – | – |
| Fellouzzs | – | – | – | – | – | – |
| Ellis | – | – | – | – | – | – |
| Gliba | – | – | – | – | – | – |
| Totals | 30 | 6 | 9 | 6 | 2 | 5 |
PERRY PANTHERS BASEBALL VARSITY PITCHING STATS
| Pitching | IP | #P | S% | H | R | ER | SO | BB | HR |
| --- | --- | --- | --- | --- | --- | --- | --- | --- | --- |
| Curry | 2.0 | 54 | .537 | 4 | 4 | 2 | 2 | 3 | 0 |
| Fellouzzs | 0.2 | 26 | .654 | 4 | 4 | 0 | 0 | 0 | 0 |
| Ellis | 2.1 | 30 | .767 | 2 | 1 | 1 | 4 | 0 | 0 |
| Gliba | 1.0 | 9 | .667 | 1 | 0 | 0 | 0 | 0 | 0 |
| Gaut | 0.0 | 0 | .000 | 0 | 0 | 0 | 0 | 0 | 0 |
| Totals | 6.0 | 119 | .630 | 11 | 9 | 3 | 6 | 3 | 0 |
LOUISVILLE LEOPARDS BASEBALL VARSITY BATTING STATS
| Lineup | AB | R | H | RBI | BB | SO |
| --- | --- | --- | --- | --- | --- | --- |
| Charlie Roberts | 4 | 1 | 3 | 1 | 0 | 1 |
| Connor Morley | 4 | 0 | 1 | 1 | 0 | 1 |
| JT Popick | 3 | 2 | 2 | 0 | 1 | 0 |
| Broc Pickens | 2 | 1 | 1 | 1 | 2 | 0 |
| Kaedin Gotshall | 3 | 1 | 2 | 1 | 0 | 1 |
| Walker Kandel | 4 | 0 | 0 | 0 | 0 | 1 |
| Ryan Aljancic | 3 | 2 | 2 | 2 | 0 | 1 |
| Connor Adelman | 3 | 2 | 1 | 1 | 0 | 0 |
| Zack Seaman | 3 | 0 | 0 | 0 | 0 | 1 |
| Tony Brahler | – | – | – | – | – | – |
| Tyler Jackson | – | – | – | – | – | – |
| Caleb Miller | – | – | – | – | – | – |
| Totals | 29 | 9 | 12 | 7 | 3 | 6 |
LOUISVILLE LEOPARDS BASEBALL VARSITY PITCHING STATS
| Pitching | IP | #P | S% | H | R | ER | SO | BB | HR |
| --- | --- | --- | --- | --- | --- | --- | --- | --- | --- |
| Tyler Jackson | 6.0 | 98 | .653 | 8 | 6 | 4 | 5 | 2 | 0 |
| Tony Brahler | 1.0 | 12 | .583 | 1 | 0 | 0 | 0 | 0 | 0 |
| Totals | 7.0 | 110 | .645 | 9 | 6 | 4 | 5 | 2 | 0 |
Records: Louisville 6-6