Louisville Places 4th at Norton Tournament – Speech & Debate
Norton Tournament: Louisville 4th
"Last weekend, the Louisville High School Speech and Debate Team competed at the Norton Tournament and received 4th place in team sweepstakes!
In Program Oral Interpretation, Kenna Dunlap placed 2nd, receiving her second bid to the state tournament, and Beth Balough placed 6th, receiving her first state bid. Noah Capo placed 2nd in Lincoln Douglas Debate, receiving his third state bid.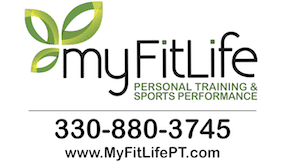 Declan Deioma placed 5th in International Extemporaneous Speaking. Isaiah Gray placed 5th in Congressional Debate. In Declamation, Tayleigh Folden placed 6th, Taryn Allgood placed 7th, and Lauren Clarke placed 8th.
Morgan Callan and Winnie Davis were the top novices in Duo Interpretation, and Maddie Bigham was the 3rd top novice in Original Oratory.
Also receiving top ranks was Chloe Millard. The team competes this weekend at the Wooster Tournament!"
– Jessica Stewart.
---
Donate to Leopard Nation
---