Leopards Shutout New Philadelphia 1-0 in Home Finale – Baseball
Louisville 1, New Philadelphia 0
<<< Previous Vs. Lake | Baseball Schedule | Next At Hoover >>>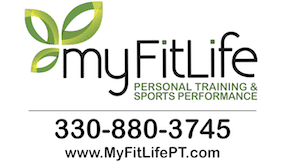 The Louisville Leopards Varsity Baseball Team shutout the visiting New Philadelphia Quakers 1-0 Friday Night at Andy Aljancic Field. Louisville has now won 8 straight games and holds a 19-7 record overall.
---
4 Leopard Pitchers Combine for Shutout
Four different Leopard pitchers took the hill to combine for a 3-hit shutout of the Quakers. Junior Zach Root started the contest, pitched 2 innings, allowed 1 hit, and struck out a batter. Freshman Bryce Graziani came on in relief of Root, struck out the first batter he faced, and finished out 2 hitless innings. Graziani was credited with the victory to improve his win-loss record to 4-1 on the year.
Working with a 1-0 lead, junior Cole Miller held New Philadelphia at bay in the fifth and sixth innings. He also struck out the first batter he faced before surrendering a double to center field by sophomore designated hitter Keaton Fausel. However, Miller would strike out the next two Quaker batters to end the frame. He would also work a scoreless sixth inning before giving way to sophomore Carter Deem in the seventh.
Deem worked a quick 1-2-3 seventh inning to earn his first career save. A one pitch ground out to Miller at first, a strike out swinging, and a one pitch fly out to senior center fielder Charlie Roberts sealed the victory for Deem and the Leopards.
---
Louisville Scores Lone Run in 4th
Louisville scored the game's only run in the fourth inning. Sophomore shortstop Tyler Paumier singled to lead off the frame, but would be out at second when Roberts bunted into a fielder's choice during the next at-bat. Next, senior second baseman Connor Morley worked a full count before he singled on a line drive to center field. Roberts advanced from first to third on the play
Senior catcher Karson Siegfried then drove home Roberts by grounding into a fielder's choice to make it 1-0. The RBI was Siegfried's 20th of the season tying him with Morley for the team lead.
The Leopards' pitching and defense did the rest.
UP NEXT: The Louisville Baseball Team will next travel to take on the North Canton Hoover Vikings on Monday, May 22. Game time is set for 5:00 PM from Dick Miller Field.
Cover Photo By The Louisville Herald
---
Donate to Leopard Nation
---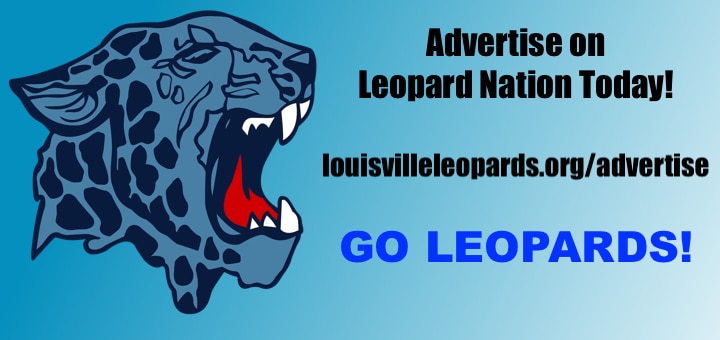 Don't forget to Subscribe to Our Posts for Free
---
New Philadelphia at Louisville Baseball Box Score
LEOPARDS 1, QUAKERS 0
Team 123-456-7–R-H-E
New Philadelphia 000-000-0–0-3-0
Louisville 000-100-X–1-4-2
NEW PHILADELPHIA QUAKERS BATTING STATS
| | | | | | | |
| --- | --- | --- | --- | --- | --- | --- |
| LINEUP | AB | R | H | RBI | BB | SO |
| C Long (RF) | 3 | 0 | 0 | 0 | 0 | 1 |
| B Wells (2B, P) | 2 | 0 | 1 | 0 | 0 | 0 |
| —B McBride (3B) | 1 | 0 | 1 | 0 | 0 | 0 |
| C Vandall (SS) | 2 | 0 | 0 | 0 | 0 | 0 |
| —K Otte (SS) | 1 | 0 | 0 | 0 | 0 | 0 |
| M Brown (1B, P) | 2 | 0 | 0 | 0 | 0 | 0 |
| —A Baker (P) | 1 | 0 | 0 | 0 | 0 | 0 |
| N Ballon (C) | 3 | 0 | 0 | 0 | 0 | 0 |
| G Blake (3B, P, 3B, 1B) | 3 | 0 | 0 | 0 | 0 | 2 |
| K Fausel | 2 | 0 | 1 | 0 | 0 | 0 |
| —O Courtney (P, CF, 2B, 3B) | 1 | 0 | 0 | 0 | 0 | 0 |
| M Steele (LF) | 2 | 0 | 0 | 0 | 0 | 1 |
| K Stewart (CF, P, CF) | 2 | 0 | 0 | 0 | 0 | 2 |
| TEAM | 25 | 0 | 3 | 0 | 0 | 6 |
2B: K Fausel
TB: B Wells 1, K Fausel 2, B McBride 1
SB: B McBride
NEW PHILADELPHIA QUAKERS PITCHING STATS
| | | | | | | |
| --- | --- | --- | --- | --- | --- | --- |
| PITCHING | IP | H | R | ER | BB | SO |
| O Courtney | 1 | 1 | 0 | 0 | 0 | 2 |
| K Stewart | 1 | 0 | 0 | 0 | 0 | 2 |
| G Blake | 1 | 0 | 0 | 0 | 1 | 1 |
| B Wells(L) | 1 | 2 | 1 | 1 | 0 | 1 |
| M Brown | 1 | 0 | 0 | 0 | 0 | 0 |
| A Baker | 1 | 1 | 0 | 0 | 0 | 2 |
| TEAM | 6 | 4 | 1 | 1 | 1 | 8 |
Pitches-Strikes: G Blake 16-7, B Wells 18-11, K Stewart 12-9, A Baker 21-13, O Courtney 13-9, M Brown 11-8
Batters Faced: G Blake 3, B Wells 5, K Stewart 3, A Baker 4, O Courtney 3, M Brown 3
LOUISVILLE LEOPARDS BATTING STATS
| | | | | | | |
| --- | --- | --- | --- | --- | --- | --- |
| LINEUP | AB | R | H | RBI | BB | SO |
| T Paumier (SS) | 3 | 0 | 2 | 0 | 0 | 0 |
| C Roberts (CF) | 2 | 1 | 0 | 0 | 0 | 1 |
| —K Loy (CF) | 1 | 0 | 1 | 0 | 0 | 0 |
| C Morley (2B) | 3 | 0 | 1 | 0 | 0 | 2 |
| —B Graziani (P) | 0 | 0 | 0 | 0 | 0 | 0 |
| K Siegfried (C) | 2 | 0 | 0 | 1 | 0 | 1 |
| —Z Ganser (C) | 0 | 0 | 0 | 0 | 0 | 0 |
| C Miller (1B, P, 1B) | 2 | 0 | 0 | 0 | 0 | 1 |
| C Rice (RF) | 2 | 0 | 0 | 0 | 0 | 1 |
| —Z Triplett (RF) | 0 | 0 | 0 | 0 | 0 | 0 |
| Z Root (P, 3B) | 2 | 0 | 0 | 0 | 0 | 0 |
| C House (3B, 2B) | 2 | 0 | 0 | 0 | 0 | 1 |
| K Vesely (LF) | 0 | 0 | 0 | 0 | 1 | 0 |
| —C Harsh (LF) | 1 | 0 | 0 | 0 | 0 | 1 |
| TEAM | 20 | 1 | 4 | 1 | 1 | 8 |
TB: K Loy 1, C Morley 1, T Paumier 2
CS: T Paumier
E: C Miller, Z Ganser
LOUISVILLE LEOPARDS PITCHING STATS
| | | | | | | |
| --- | --- | --- | --- | --- | --- | --- |
| PITCHING | IP | H | R | ER | BB | SO |
| Z Root | 2 | 1 | 0 | 0 | 0 | 1 |
| B Graziani(W) | 2 | 0 | 0 | 0 | 0 | 1 |
| C Miller | 2 | 2 | 0 | 0 | 0 | 3 |
| C Deem | 1 | 0 | 0 | 0 | 0 | 1 |
| TEAM | 7 | 3 | 0 | 0 | 0 | 6 |
WP: C Miller
Pitches-Strikes: C Deem 8-5, Z Root 24-18, C Miller 23-15, B Graziani 19-14
Batters Faced: C Deem 3, Z Root 8, C Miller 8, B Graziani 6
Records: Louisville 19-7