Louisville Strikes Early in 12-7 Opener Win Vs. West Ridge – Baseball
Louisville 12, West Ridge (TN) 7
<<< Previous 2021 At Salem | Baseball Schedule | Next Vs. Springville (AL) >>>
The Louisville Leopards Varsity Baseball Team opened up the new season with a 12-7 victory over the West Ridge Wolves (Tennessee) at The Kings Academy in Seymour, Tennessee.
---
Miller Homers and Drives in 5 to Lead Leopards
Sophomore first baseman Cole Miller batted 2-for-4, drove in 5 runs, and scored a pair of runs to lead the Leopards. Miller cracked a 3-run homer in the opening inning and later smashed a 2-run double in the second inning as LHS built a 12-1 lead midway through the second frame.
Senior shortstop JT Popick went 4-for-5 at the plate with a pair of doubles. Junior second baseman Connor Morley also had a multi-hit game by batting 3-for-4 with an RBI for Louisville. Both Popick and Morley scored a run in each of the first two innings.
---
Louisville Scores 12 Runs in First Two Innings
The Leopards started the contest with four consecutive base hits. Popick, junior centerfielder Charlie Roberts, and Morley all singled to load the bases. Junior designated hitter Karson Siegfried followed with a 2-run single to left field to put Louisville on the board. Miller went yard to center two batters later via the first pitch of his at-bat. LHS would bat around the lineup in the opening inning in taking a commanding 5-0 lead.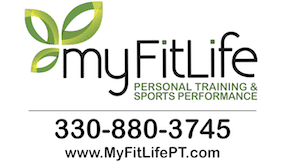 Popick led off the second inning with a double to right field. He came home two hitters later when Morley delivered an RBI single to right field. Three batters after that Miller cracked a 2-out, 2-run double to left field plating Morley and senior third baseman Caleb Miller to put the Leopards ahead 8-1.
Miller's double started a string of five straight Louisville hits. Senior catcher Walker Kandel got aboard via an infield single to put runners on the corners. Senior left fielder Connor Adelman and senior right fielder Zack Seaman followed with pop fly singles to right field that scored Miller and junior courtesy runner Kyle Vesely. Two pitches later, Popick hit a base-clearing 2-run double to center that brought across Adelman and Seaman to make it 12-1 LHS.
---
Hoover Homers Twice for West Ridge
Louisville would fail to score the rest of the way, but West Ridge would add 6 runs to cut into the Leopards lead. Junior catcher Will Harris led off the bottom of the second with a solo homer to center field. Later in the inning, junior first baseman/left fielder Andrew Hoover cleared the fences for the second time with a 2-out, 2-run bomb to right field to cut the deficit to 12-5.
Hoover also homered to center field to get the Wolves on the board in the first inning. He would finish 5-for-5 and also score 3 runs for West Ridge.
Harris doubled home Hoover in the fourth to cut the Louisville lead in half at 12-6. In the fifth, senior third baseman Sean Reed doubled home senior second baseman Marshall Buchanan for the final run of the game to trim their deficit to 12-7.
Buchanan, senior center fielder Isaac Haynie, Reed, and junior right fielder Wade Witcher also had multi-hit games for the Wolves. West Ridge would finish holding a 16-15 edge in hits, but it would not be enough to overcome the Leopards offensive output in the opening innings. .
UP NEXT: The Louisville Baseball Team will next take on the Springville Tigers (Alabama) on Friday, April 1. Game time is slated for 5:00 PM from Seymour High School.
---
Donate to Leopard Nation
---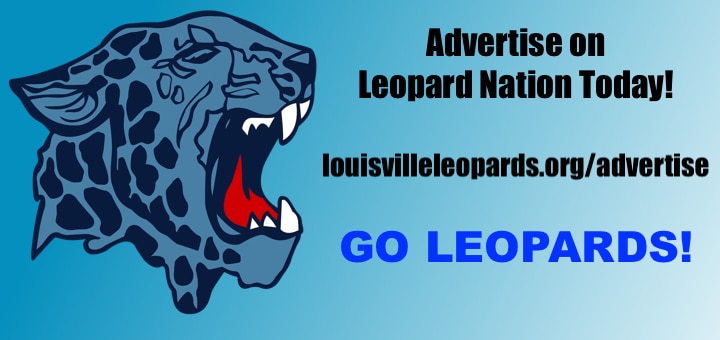 Don't forget to Subscribe to Our Posts for Free
---
Louisville at West Ridge Baseball Varsity Box Score
LEOPARDS 12, WOLVES 7
Team 123-456-7–R-H-E
Louisville 570-000-0–12-15-3
West Ridge 140-110-0–7-16-2
Records: Louisville 1-0