Leopards Propel Past Pirates 168-210 – Boys Golf
Louisville 168, Southeast 210
<<< Previous Vs. Perry | Boys Golf Schedule | Next Vs. Lake Center Christian >>>
The Louisville Leopards Boys Golf Team earned a 168-210 road victory over the host Southeast Pirates Tuesday at Olde Dutch Mill Golf Course in Lake Milton. With the victory, Louisville evens their record on the year at 3-3.
---
---
Mayle Cards Match Low 39 to Lead Leopards
Sophomore Jack Mayle shot a match low 3 over par 39 to lead the Leopards.
All four Louisville scorers finished lower than Southeast's best. They included junior Sam Karcher who shot 41, sophomore Zach Root who finished just behind with 42, and junior Caleb Harsh who rounded out the scoring with 46. Sophomore Cole Miller also tallied a 47 and junior Ian DiMarzio a 48 representing the other LHS varsity golfers.
"We played a course that none of the boys had ever seen along with some maniacal pin placements and played pretty well overall. Still had some decision making snafus, but very respectable round."

– Mike McFerren
The Leopards were prepared to play the Olde Dutch Mill back nine, but a last minute switch was made to play the front nine instead. Another high school match had started late on the back nine forcing the switch.
---
---
Truex Leads Pirates with Team Low 49
The Pirates (2-6) were led by Nolan Truex who shot a team low 49. Other scorers for Southeast included Jacob Slider who tallied 51 and both Matt Wood & Adam Peelish who shot 55 each.
UP NEXT: The Leopards will next host the Lake Center Christian Tigers on Wednesday, September 15. Tee-time is set for 4:00 PM from Sleepy Hollow Country Club. JV will next host St. Vincent-St. Mary at home on Thursday, September 9 and also travel to take on the East Canton Varsity on Tuesday, September 14.
---
Louisville at Southeast Boys Golf Box Score
Varsity: Leopards 168, Pirates 210
(Olde Dutch Mill Golf Course – Front 9 – Par 36)
LEOPARDS SCORES: Jack Mayle 39, Sam Karcher 41, Zach Root 42, Caleb Harsh 46, Cole Miller 47, Ian DiMarzio 48. TEAM TOTAL = 168
PIRATES SCORES: Nolan Truex 49, Jacob Slider 51, Matt Wood 55, Adam Peelish 55. TEAM TOTAL = 210
Records: Louisville 3-3, Southeast 2-6
---
Donate to Leopard Nation
---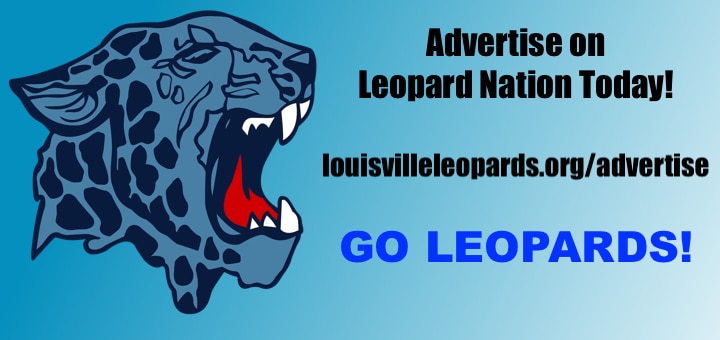 Don't forget to Subscribe to Our Posts for Free