Barwick Free Throws with 0.7 Left Lift Leopards Past Quakers – Girls Basketball
Louisville 37, Salem 36
<<< Previous At Massillon | Girls Basketball Schedule | Next At GlenOak >>>
The Louisville Leopards Girls Varsity Basketball Team edged the host Salem Quakers 37-36 in a Saturday Afternoon nail-biter at John A. Cabas Gymnasium inside Salem High School. The Lady Leopards have now won 3 of their last 4 and improve to 7-4 on the season with the win.
Varsity Recap | Varsity Box Score | JV Box Score
---
Quakers Rally in Final Minute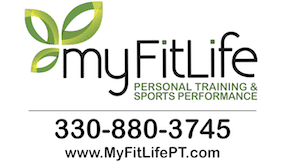 Junior Brooke Haren hit a go-ahead three-pointer to put Louisville in front 30-29 with three minutes to play. A minute later, freshman Taylor McCully cashed in on her only points of the contest with a clutch three-pointer to put the Lady Leopards ahead 35-31 with 1:57 to play.
The Quakers rallied back to take the lead in the final minute. Louisville turned the ball over late and Salem took advantage of the opportunity when junior guard Lauryn Barton hit home a three-pointer from the top of the key to put the Quakers ahead 36-35 with 7.2 seconds remaining.
---
Barwick Hits Clutch Free Throws with 0.7 Left
The Leopards immediately called timeout to setup a play. Haren inbounded from Louisville's own baseline to McCully who passed it back to Haren at mid-court. Haren then made a push toward the basket looking for her second buzzer beater of the season. Her heavily defended shot attempt fell short of the mark and into the hands of Barwick. She quickly put up a shot under the basket to try to beat the buzzer.
It appeared the game was over as the ball missed its mark, but whistles rang out through John A. Cabas Gymnasium. Barwick had been fouled on the attempt with only 0.7 seconds left on the clock.
After some confusion on whether or not any time remained, Barwick buried the first foul shot to tie the game at 36-36. With ice water in her veins, Barwick swished the second free throw to put Louisville in front 37-36.
On the final play of the game, Barwick deflected away the inbound pass and the buzzer sounded to finalize the Lady Leopards victory.
---
Barwick and Haren Score 12 Each for LHS
With the two free throws at the end of the contest, Barwick matched Haren with a team high 12 points for the game. Senior Taryn Miglich also added 8 points to round out the top scorers for Louisville. Haren and Miglich both hit a pair of three-pointers.
The Quakers doubled up the Leopards in the first quarter 8-4. The two teams exchanged leads in the second quarter before Salem went into the half up 15-14. Louisville rallied in the third quarter to flip a one point deficit into a one point 23-22 lead at the end of three. After a back-and-forth fourth quarter, each team finished with 14 points in the final stanza, tipping the final outcome in the Leopards favor.
---
Davidson Scores Game High 17 for Salem
The Lady Quakers were led by senior guard Abbie Davidson who scored in every quarter en rout to finishing with a game high 17 points. Barton also made a pair of three-pointers and tallied 9, and senior forward Kami Rohm tacked on 6 for Salem.
The victory snaps the Lady Leopards two-game losing streak against the Quakers. Louisville leads the head-to-head series 15-8 overall, which includes a 7-5 record in games played at Salem.
<<< Previous 2018 | Salem All-Time Series
UP NEXT: The Lady Leopards will next travel to take on the GlenOak Golden Eagles on Wednesday, January 11. JV will begin at 6:00 PM and Varsity will follow around 7:15 PM.
Cover Photo By The Louisville Herald
---
Donate to Leopard Nation
---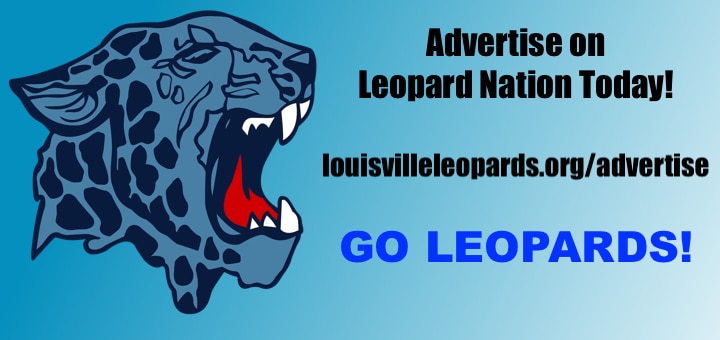 ---
Louisville at Salem Varsity Statistics
LEOPARDS 37, QUAKERS 36
Team 1-2-3-4–TOTAL
Louisville 4-10-9-14–37
Salem 8-7-7-14–36
LEOPARDS: Barwick 3 6-8 12, Haren 4 2-2 12, Miglich 2 2-3 8, McCully 1 0-0 3, Mayle 1 0-0 2. TOTAL 11 10-13 37.
3-Pointers (5): Haren 2, Miglich 2, McCully
Team FT: 10-13 77%
QUAKERS: Davidson 7 2-3 17, Baston 3 1-2 9, Rohm 3 0-0 6, Andres 1 0-0 2, Reed 1 0-0 2, Carlisle 0 0-2 0. TOTAL 15 3-7 36.
3-Pointers (3): Baston 2, Davidson
Team FT: 3-7 43%
Fouls: 10-8 Salem
Records: Louisville 7-4
---
JV: Louisville 38, Salem 22
JV Statistics
LEOPARDS 38, QUAKERS 22
Team 1-2-3-4–TOTAL
Louisville 14-8-5-11–38
Salem 11-1-8-2–22
LEOPARDS: Cline 5 1-2 11, Walters 3 4-6 10, Twinem 3 0-0 6, Biery 2 0-0 5, Baker 2 0-2 4, Kiko 1 0-0 2. TOTAL 16 5-10
3-Pointers (1): Biery
Team FT: 5-10 50%
QUAKERS: Re. Davidson-Chuck 4 0-0 9, Flickinger 2 0-0 6, Lesko 2 1-4 5, Ry. Davidson-Chuck 0 2-4 2. TOTAL 8 3-8 22.
3-Pointers (3): Flickinger 2, Re. Davidson-Chuck
Team FT: 3-8 38%
Fouls: 16-13 Salem
Records: Louisville 10-1